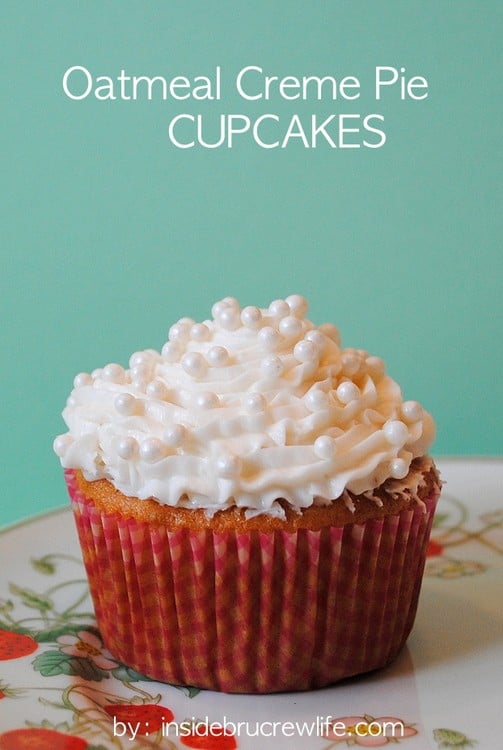 Ok, confession time!
I absolutely adore Little Debbie Oatmeal Creme Pies.
They have been my favorite since like forever.
In fact I love them so much that
I have been known to eat an entire box by myself.
(that was many years ago...don't judge me)
Now I just buy them and
hide them in the back of the cupboard.
One time I even tried a
homemade oatmeal cream pie
.
So one day I was making some cupcakes and
a light bulb went off in my head!!!!
Oatmeal creme pie baked into a cupcake!!!!
So, being the adventurous baker that I am...
I plopped one in!
Boy, am I glad I did!
It was amazing!
Tasted just like a vanilla cupcake with an oatmeal pie in it!!!
LOL!
Bet you would never have guessed that 🙂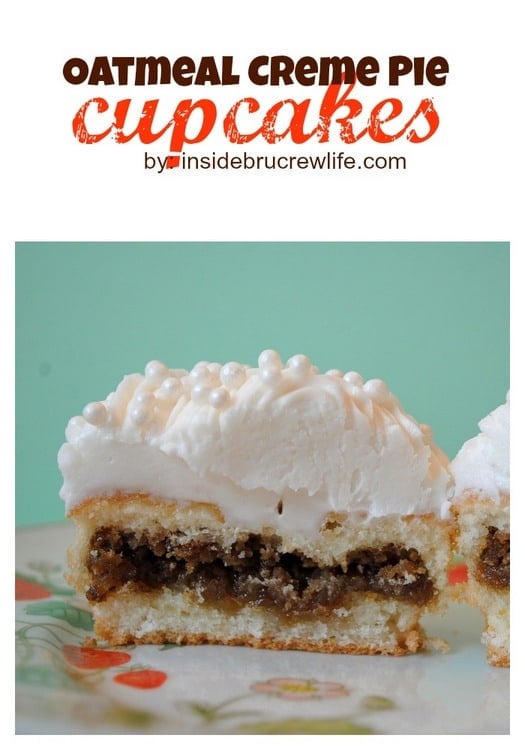 But seriously if you like Oatmeal Creme Pies
you need to try this version!
You can thank me later!
See how absolutely scrumtious that looks inside???
You need these cupcakes like NOW!
Don't listen to your thighs...
you can work these off later.
Right now...
enjoy the calorie s:-)
Plus, it is my birthday week
and we all know those calories don't count...
right????