Fresh blueberries and orange juice combine together to make a refreshing muffin to start the day with. These Blueberry Orange Muffins are perfect for grabbing as an on-the-go breakfast.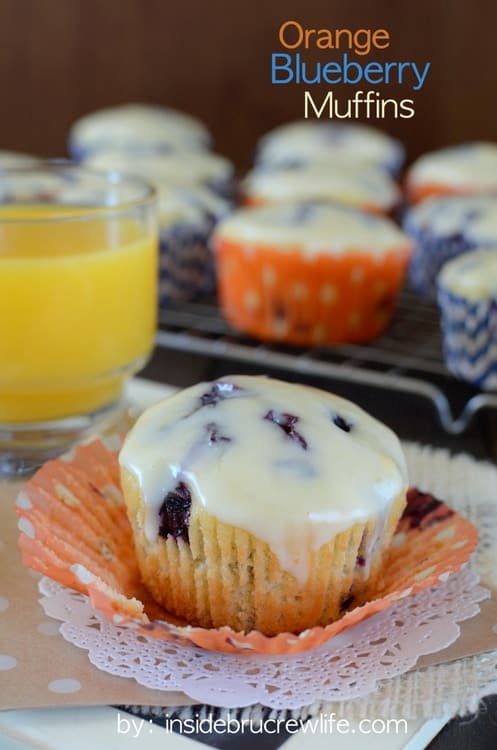 Well, today my windows are wide open letting in the chilly, fresh air.
This wasn't my first choice of things to do today. But when your youngest decides to microwave taco shells to a crisp, it becomes a necessity to air out the burnt smell first thing. Just imagine waking up to the smell of burnt food. That was our morning today. Turns out that just because your children are old enough to make their own breakfasts and lunches, that occasionally they still need some guidance.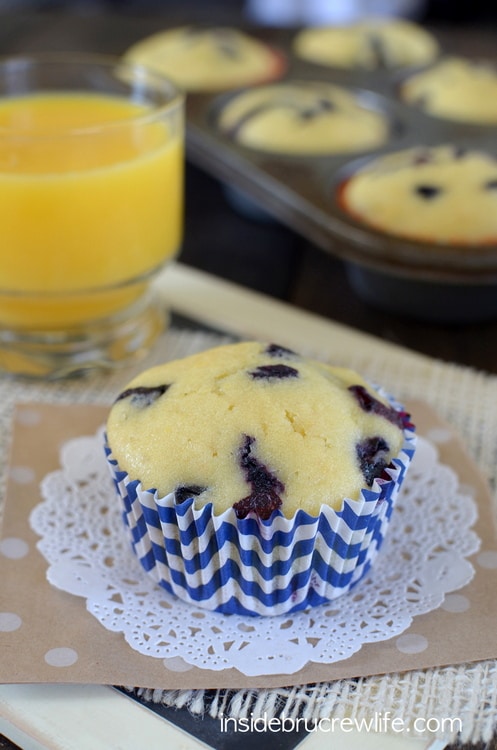 We have a few of those camping containers that our kids use for their lunches. The camping ones work so much better than the cheap lunch ones by the way.
My kids love that their food is still hot at lunch time. Well, my youngest decided that he wanted his taco shells to be hot when he opened his lunch today. So into the microwave for 4 minutes they went. Yes, 4 whole minutes. And yes, they came out burnt and crispy. The entire house reeked of it. Let's just say a lesson in microwaving was also first thing on the agenda this morning.
I'm just glad he decided to do this today instead of a month or two ago when it was freezing outside. Chilly spring air is so much better than frigid winter air pouring into your house at 7 a.m.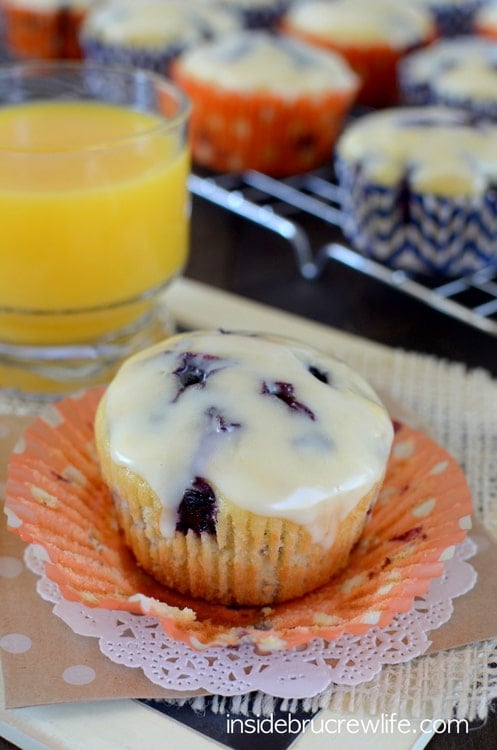 Orange juice and orange zest give these muffins a light, yet refreshing orange flavor. It was a little mild, so I ramped up the orange flavor one more step by dipping the muffins in an orange glaze. Three times the orange makes sure you know the orange is there. And the fresh, juicy blueberries pair so well with the orange flavor. You can use frozen blueberries too, just make sure you do not thaw them first.
Make sure you do not store the muffins in a tightly sealed container. The moisture from the muffins inside a container will make the glaze get soft and sticky again. I recommend dipping the tops of these in glaze about 30 minutes before serving. Or keep in a container that has the lid slightly open.
Yesterday my oldest informed me these were the best muffins ever. He loves being my official taste tester. And believe me, he takes this job very seriously and is brutally honest on my recipes. He ate 4 of these muffins in under 5 minutes, so you know these must be good.
Other muffins you might love are orange muffins, banana bread muffins, and chocolate avocado muffins.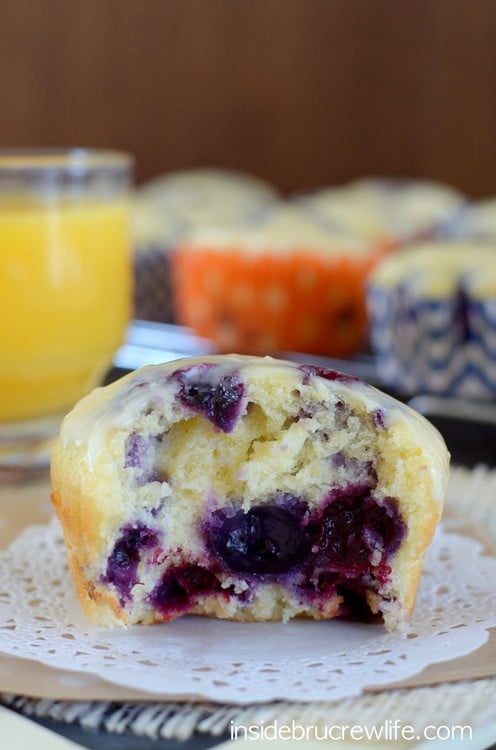 Do you love a recipe you tried from Inside BruCrew Life?
Please leave a 5-star ⭐️ rating and a review in the comments section below.