Looking for a new breakfast idea? Try these Oreo Truffle Cinnamon Rolls. No yeast and ready in under an hour makes them perfect for any weekend breakfast.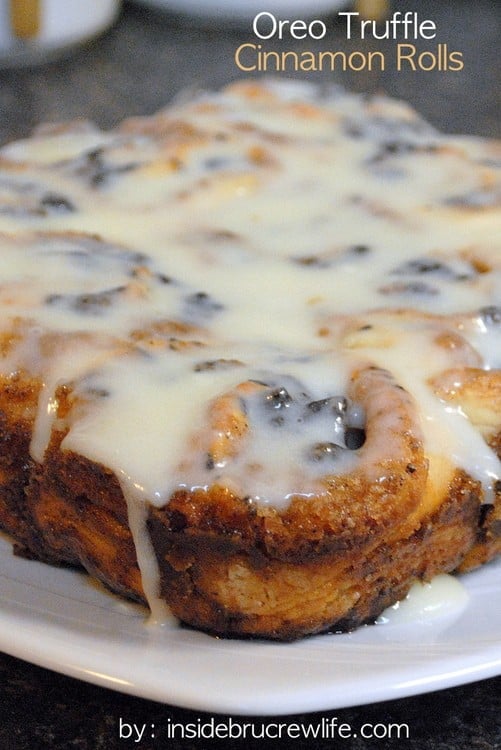 I am fairly certain that the word URGENT in "urgent care" is not at all the right word choice.
Maybe it should have been called "let's see how long we can make them wait" care unit. Because every time we go it takes at least an hour and a half.
This time was no exception. We got there and got too excited at the prospect of an empty waiting room. 20 minutes later we were in the room...waiting...for at least another 40 minutes. Then we talked to the Dr. and waited for the nurse to come back.
When your child has a fever for 24 hours and a sore throat and tonsils the size of golf balls you don't want to wait so long. Just saying! I mean I was 99.9% sure it was strep, but I'm no doctor, so we waited!!!
Ok, now that I got that out of my system, I just want to say for the record how thankful I am that we have great insurance, great doctors, and great medicine in this wonderful country! Honest!!! I seriously wasn't complaining or being ungrateful.
(ok, I might have been complaining just a tad) But I am very thankful to have an urgent care center to even go to!!!

Now I do have something for you that is URGENT!!!! and needs your IMMEDIATE attention!!!
Believe me your stomach will thank you for your prompt action!!! (thighs...eeeehhh not so much)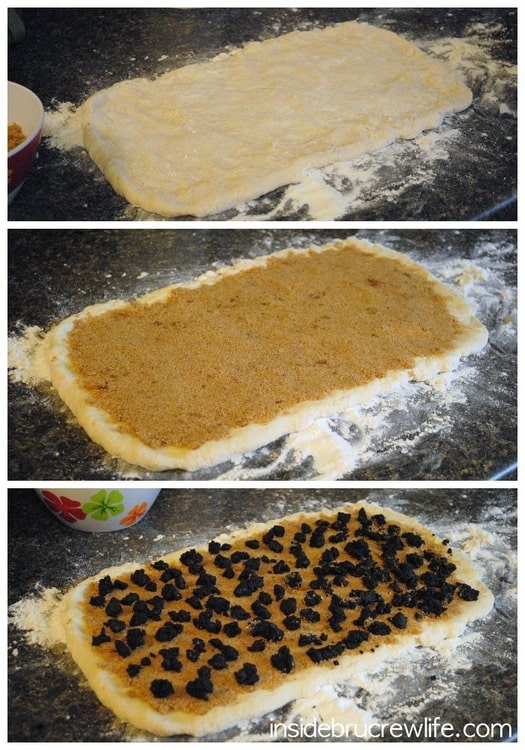 No Yeast Cinnamon Rolls
I absolutely love how easy these homemade cinnamon rolls are to make. And there is no yeast or rising time! Booyah!!!
But they needed something else...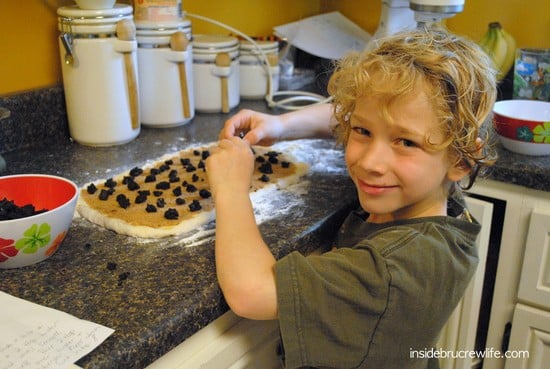 Oreo Truffle Cinnamon Rolls
So, just to kick it up a notch I baked Oreo truffles into them!!!
Oh baby! These are the bomb!!! You can thank me now for the BEST breakfast ever!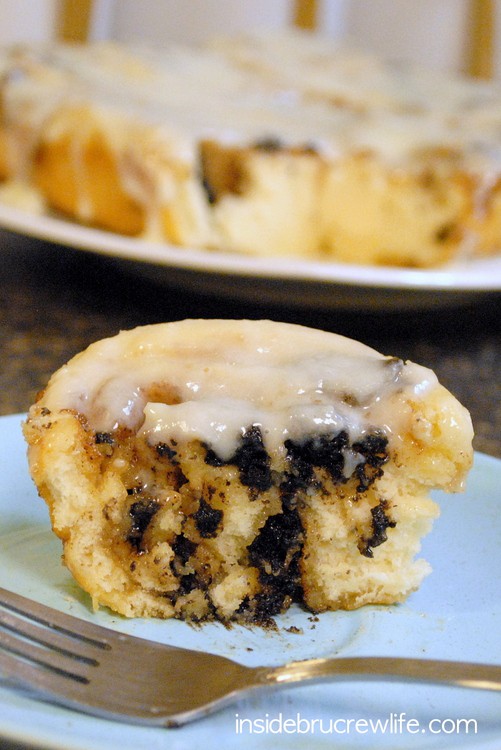 What are you doing still reading???
Get in the kitchen STAT!!!