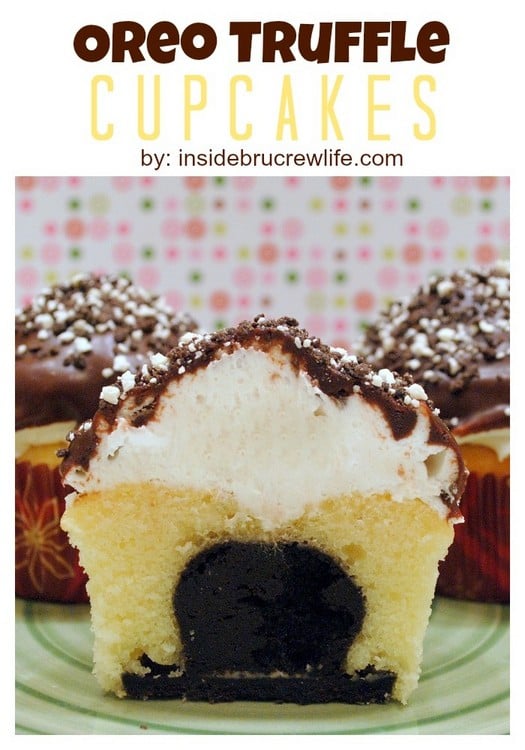 Do you like cupcakes?
Do you like Oreo truffles?
Then these are the cupcake creation for you!!!!
These
Oreo Truffle Cupcakes
were
SIMPLY AMAZING!!!!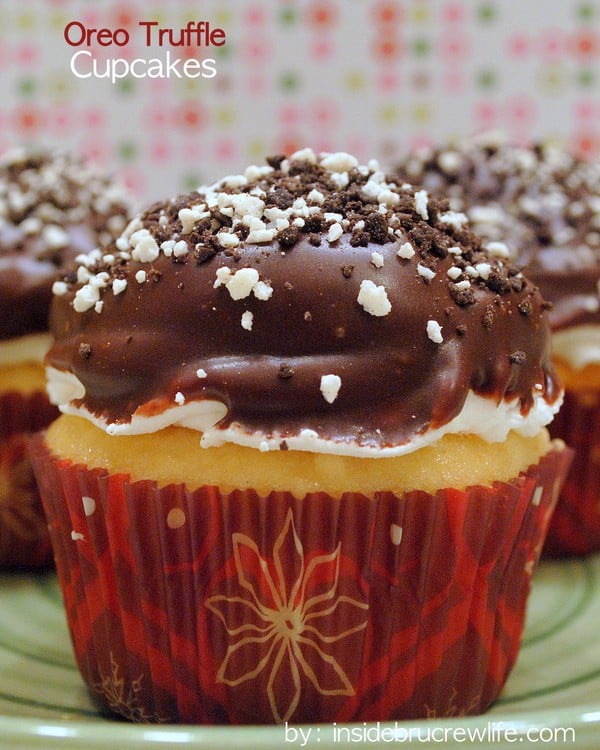 I had a vision the other night of
a vanilla cupcake with an Oreo truffle baked inside.
Make these I must!
(imagine that said in my best Yoda voice)
LOL!
First I googled it and YAY!!!!
This is an original idea...
I didn't find anyone else that had done this before!
Gotta love that when it happens!
(I have seen quite a few versions since I first made these now)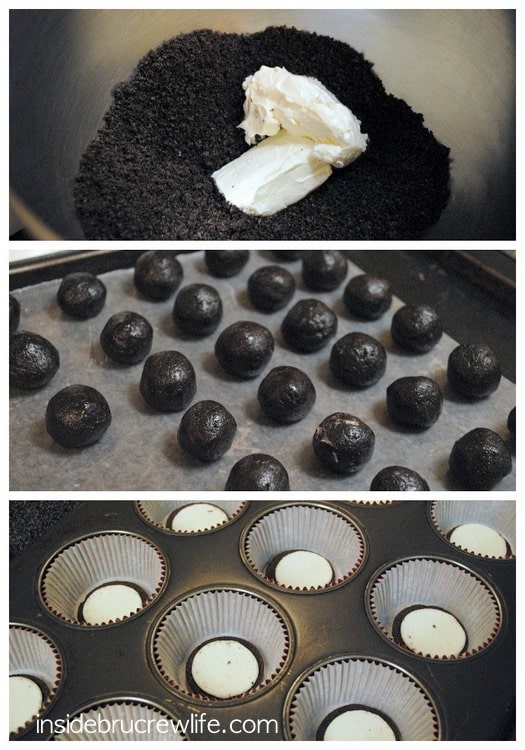 You should probably give away most of these
before you consume more than you should.
Believe me this is a sugar high waiting to happen 🙂