I know...say that name 10 times fast!!!
But since July is Ice Cream month...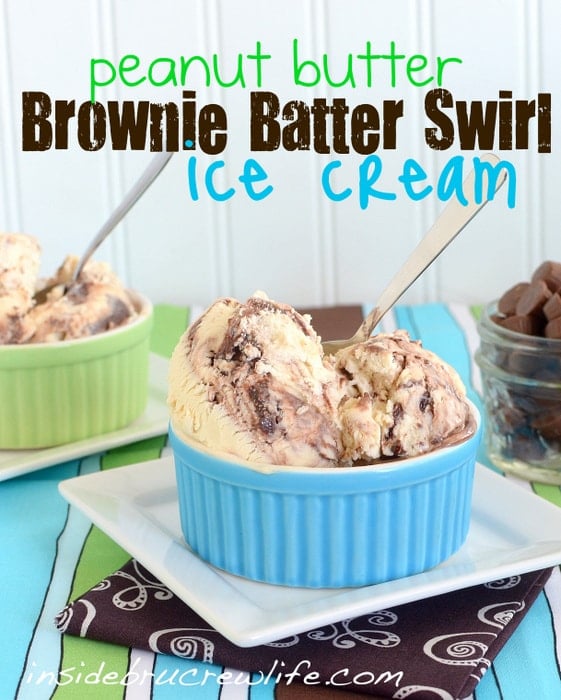 ...we had to have ice cream again!!!
I would say this is the last, but we both know I would be lying!
You seriously need to try making the 2 ingredient ice cream...
it gets super addicting trying to make new flavors.
Of course once I was done with this...it wasn't 2 ingredients anymore!
Hence the super duper long recipe name.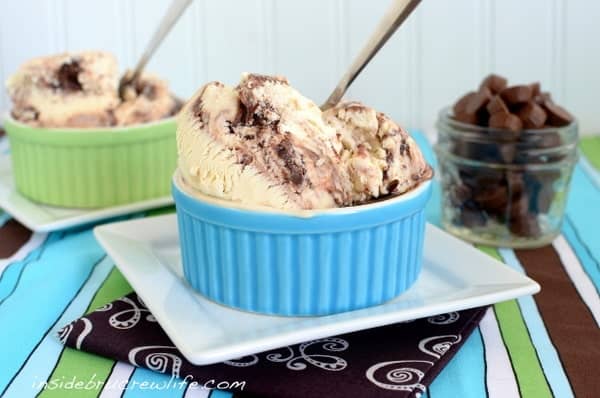 We have decided that this the best and most incredible of all!
Who can resist peanut butter, peanut butter cups, and brownie batter???
Wait! Don't answer that if you were going to say you could!
It would just break my heart to stop being friends with you!
Oh, I'm totally kidding you, you know that right?
I'll just probably think you're a wee bit strange!!!
A few months ago we stopped at Sonic during their happy hour
to get the kids some milkshakes.
I was trying to be good and had decided that I wasn't going to have any.
Until...I saw their new mixin treat...brownie batter and cookie dough bites!!!
All resolve went out the window because I just had to have this!
Yup, it was well worth it too!
So, I started scheming out recipes to incorporate brownie batter in when....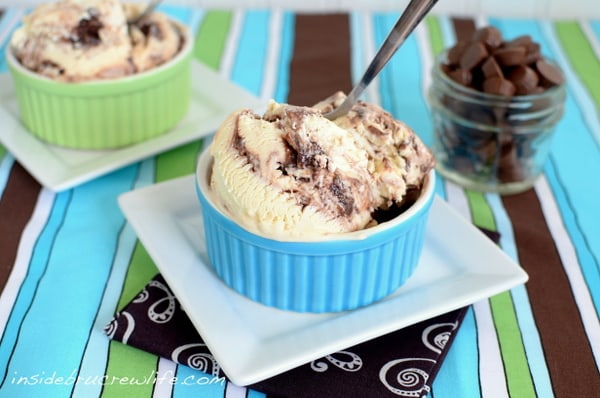 It was sure fire sign to me that I needed to get more brownie batter into my life.
The yummy stuff doesn't get much time in the spotlight...
and I have to say I like it more than cake batter stuff.
Whoops! Did I just type that?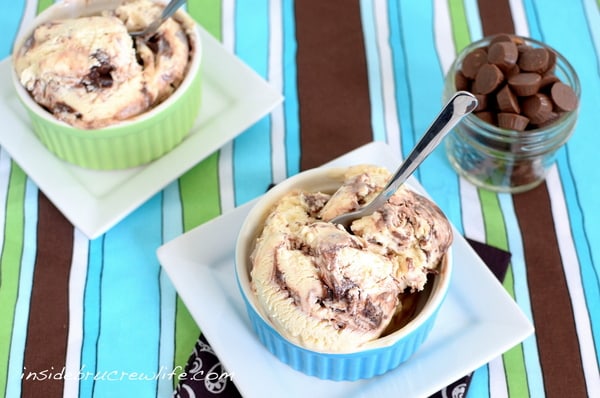 Look into the bowl filled with delicious creamy Peanut Butter Brownie Batter Swirl Ice Cream!
You need this in your life ASAP!!!!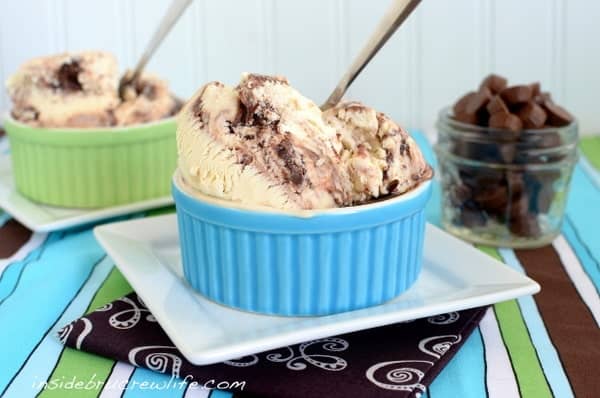 SaveSave
SaveSave