M&M Pecan Toffee Pretzel Bark: Chocolate covered pretzels topped with pecans, toffee, and M&M's are such an easy and fun treat to make. Perfect last minute treat for munching on or for giving to friends and family.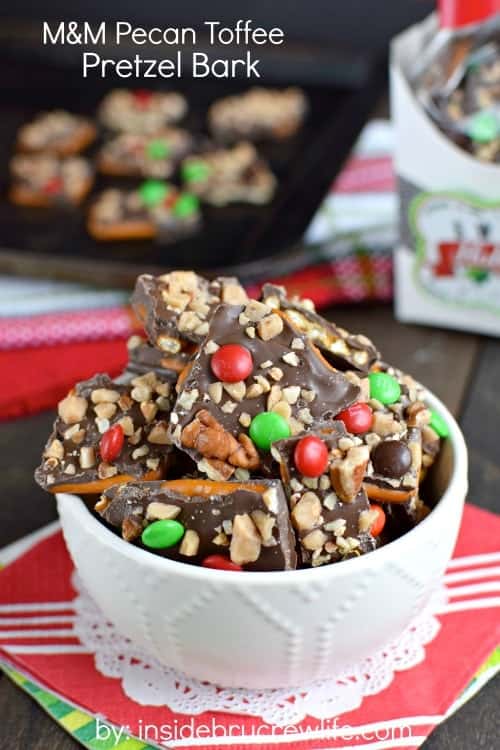 I cannot resist a sweet and salty treat. Ever!
Ever since I made this Candy Cane Pretzel Bark I have gone a little bit pretzel bark crazy.
You needed one more last minute treat to munch on, right? I sure hope so because this pretzel bark is deeeelicious!!! I definitely ate way more of it than necessary. Stretchy pants are definitely here to stay!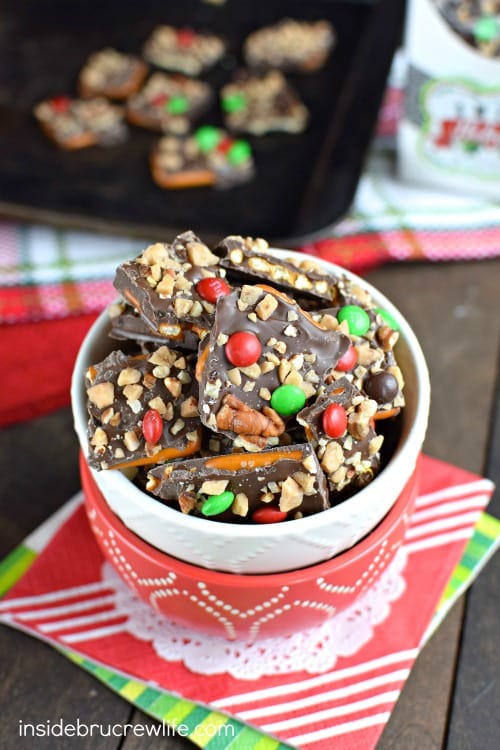 The best thing about this bark is that you can make it in 10 minutes. Yup! Sweet and salty goodness is only 10 minutes away from you! Now that can be a good thing...or a bad thing. Depends on if you are giving it away or just munching away on it!
It's the holidays...I say do both!!!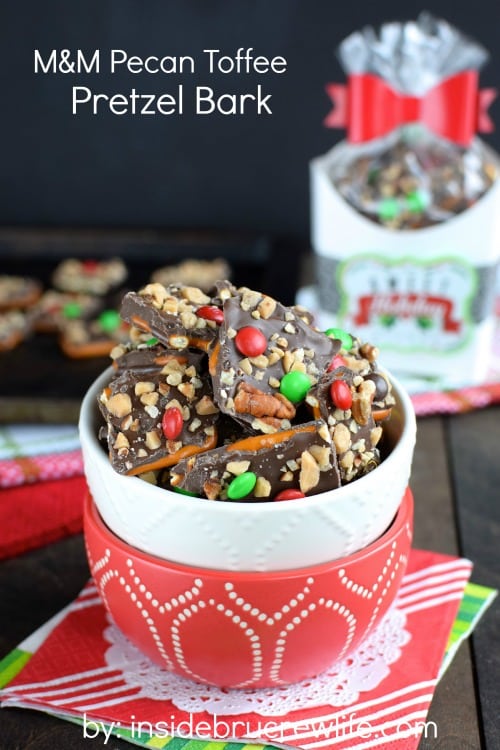 I had these little fry box containers from Pick Your Plum in one of my boxes in the closet. I have cute container problems...do not ask how many different ones I have.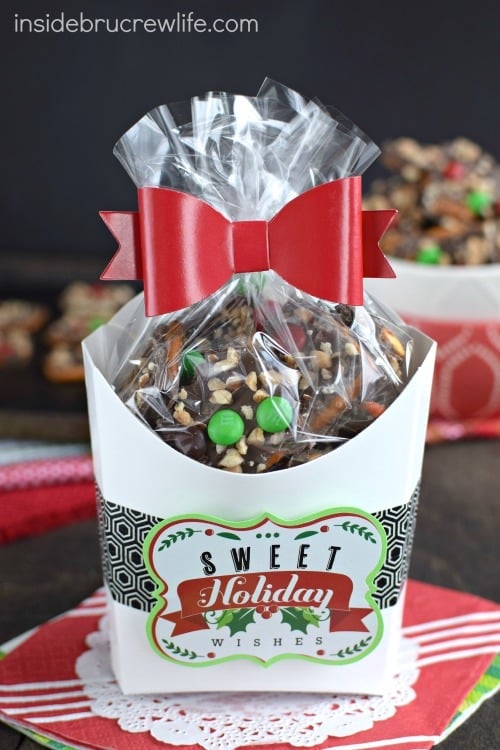 Washi tape and a cute tag from Michael's were the perfect little decoration for these boxes. Again don't ask how many washi tape rolls may or may not be in my office. Those $1 rolls always seems to jump in my shopping cart 🙂
Fill a cellophane bag with your pretzel bark, tie it shut with some twine, and add a little paper bow for the perfect finishing touch before handing out to everyone you know!
Or open one per day and have a pretzel bark party while you catch up on your shows. There won't be any judging here.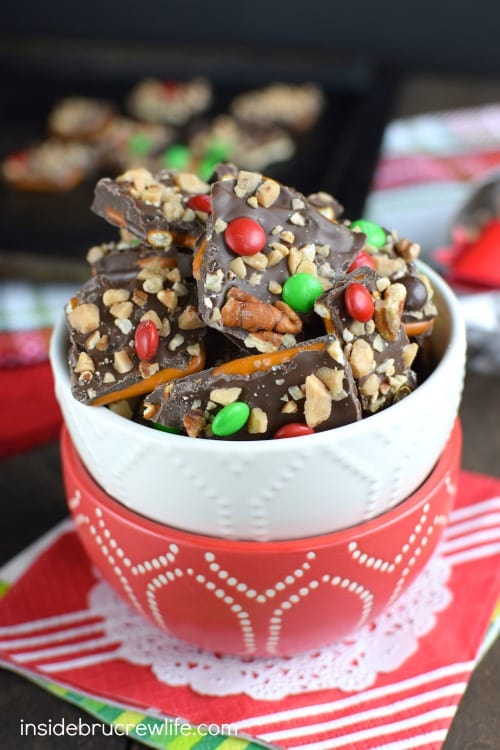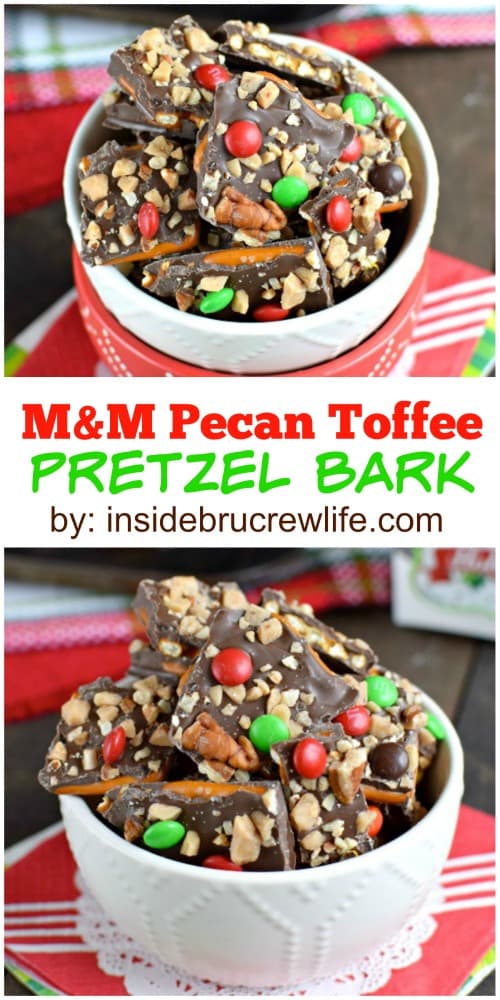 More fun sweet and salty treats to try: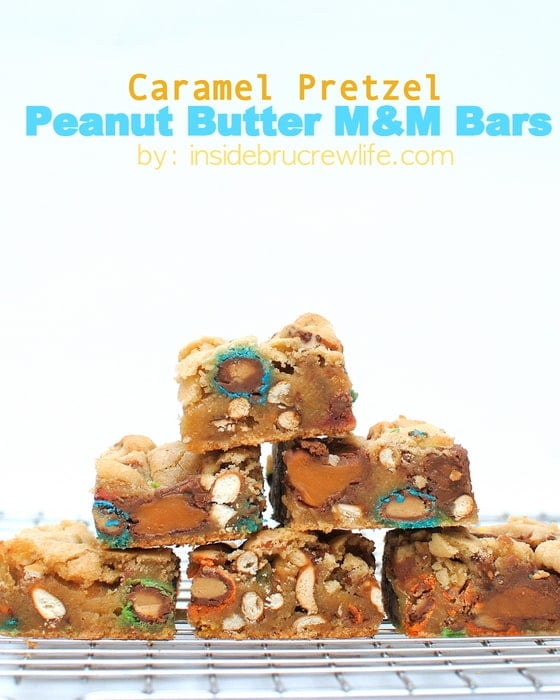 Caramel Pretzel Peanut Butter M&M Bars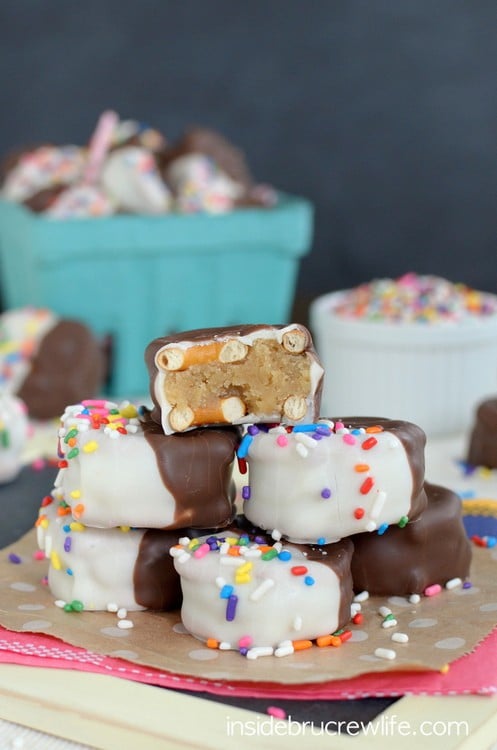 Caramel Pretzel Cookie Dough Bites