Chocolate rice krispies, peppermint M&M's, and peppermint marshmallows come together in one easy treat. These Peppermint Mocha Rice Krispie Treats are the perfect afternoon pick me up.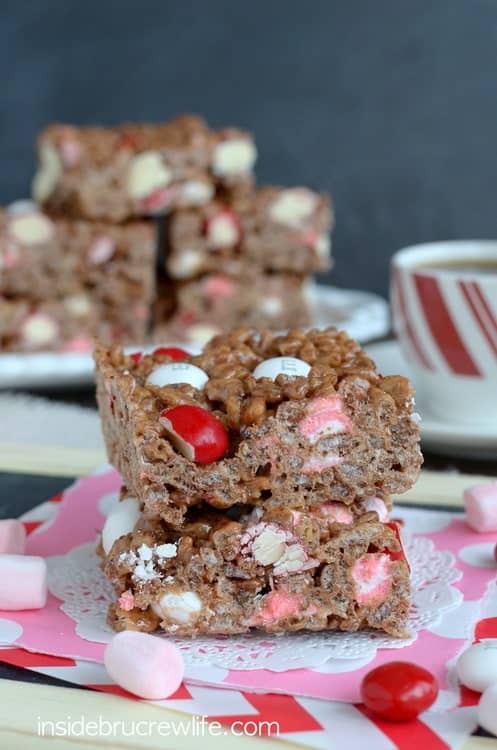 I'm not quite sure what I am going to do when December is over. I have been going a little over board on the peppermint treats this month. You don't mind though, do you?
So far the only one in my house that minds all this minty goodness are my jeans. I have been trying to cut back on what I munch on. And I am doing pretty good...for this time of year anyway. It is hard to resist everything when every place you turn there is chocolate peppermint fudge, cookies, or goodies.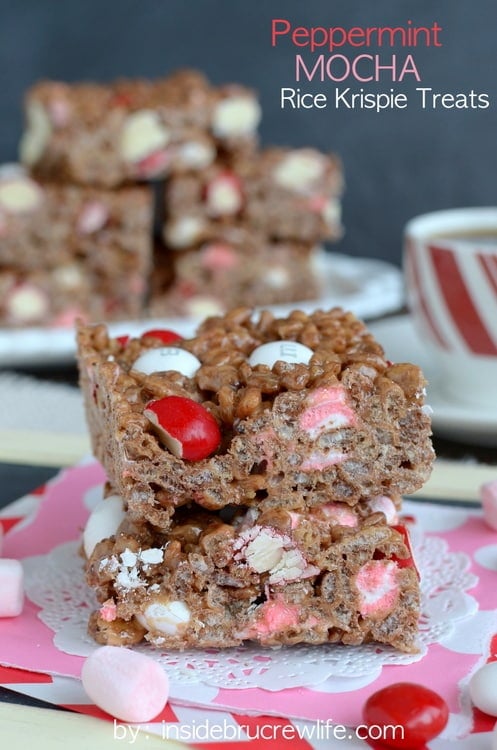 I need to start thinking what my new baking obsession will be for next month. For some reason I start to crave coconut everything when January hits. This coconut cream fruit dip and some fresh fruit is always a great way to start.
I think it is me trying to think tropical while all the snow is blowing around me.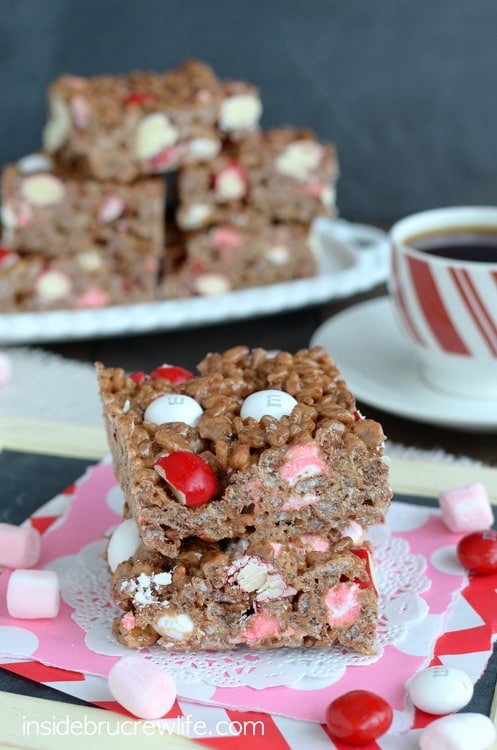 But for now I am going to keep embracing all the peppermint treats while I can still buy them.
Have you been able to find the peppermint M&M's? I have to admit I kind of love them! White chocolate and peppermint in white and red candy shells...yeah, they are hard to resist.
I bought a bag of those and a bag of peppermint marshmallows, and then they just sat there on my counter for a few weeks. The other day I had a crazy craving for rice krispie treats, and I knew right away that I wanted those krispie treats to have a fun coffee house taste to them.
By adding a little bit of instant coffee to the melty marshmallows and stirring in peppermint M&M's and marshmallows, you get the taste of a peppermint mocha drink in a krispie treat form.
Now if you are one of those people that doesn't like coffee in everything, that's ok. Just leave it out and enjoy a chocolate peppermint treat. It works either way. But I just love the hint of coffee that you get from these, so coffee was a must use in mine.
These peppermint mocha rice krispie treats are perfect for munching on while drinking a cup of coffee. Double the caffeine to get all the holiday baking, shopping, wrapping, or whatever done.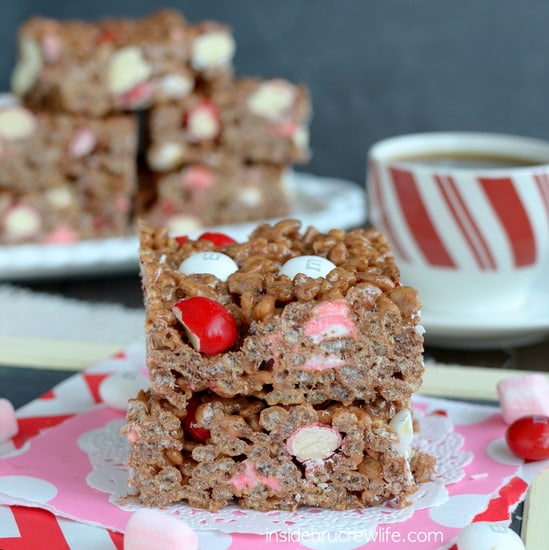 Do you love a recipe you tried from Inside BruCrew Life?
Please leave a 5-star ⭐️ rating and a review in the comments section below.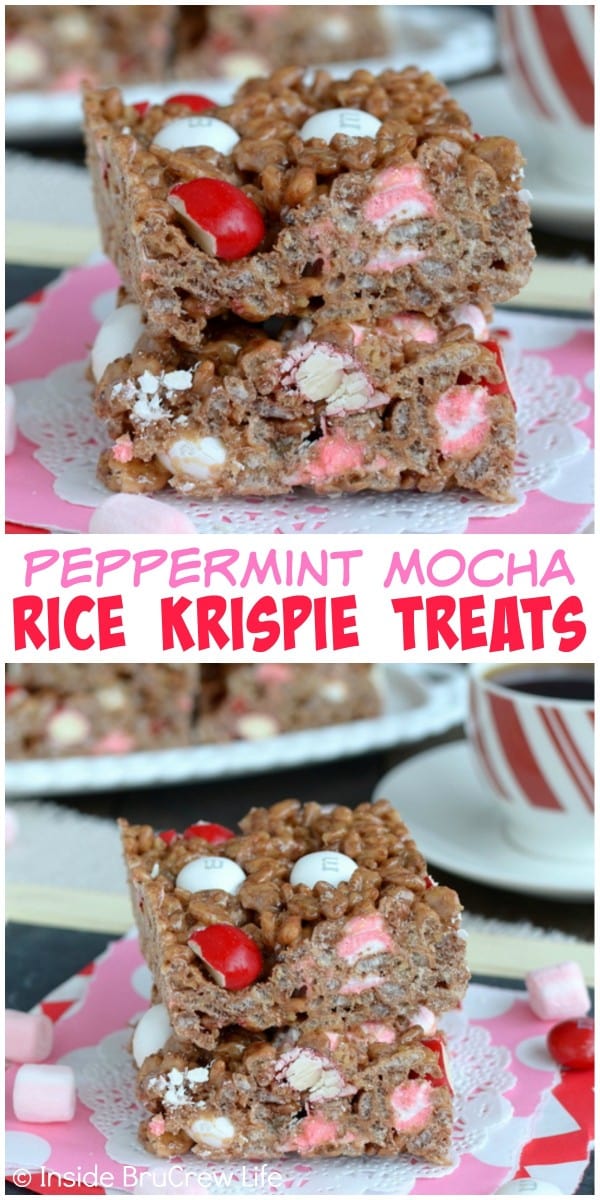 More fun and easy peppermint treats to enjoy:
Peppermint Marshmallow Brownie Bites
Peppermint Mocha Pudding Cookies