A pitcher of these easy Raspberry Orange Slushies is a great way to cool off on a hot summer day. Fresh fruit, juice, and ice makes such a refreshing drink.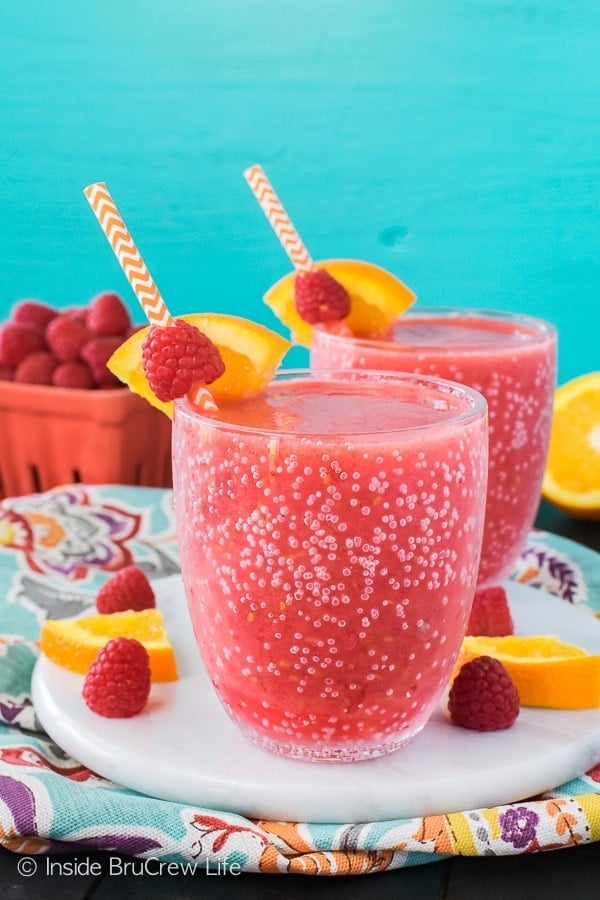 Last night we went and watched my hubby play in a soccer game. He was invited to play on an indoor team that had most of their players out for vacation. He played in high school, so he felt like he could hang tough with the team. Plus, he felt like all our cross fit workouts surely had him in shape.
Oh, my goodness! It was so funny to watch. Now he did ok and cleared the ball most of the time, but he also had to sub out quite a few times because he couldn't breathe. And then there was the moment when he kicked the ball and took out a tiny little blonde girl too.
As we were watching the team play, a part of me thought I could still play too. After all, I played soccer all through high school and college. It couldn't be that difficult to pick back up, right?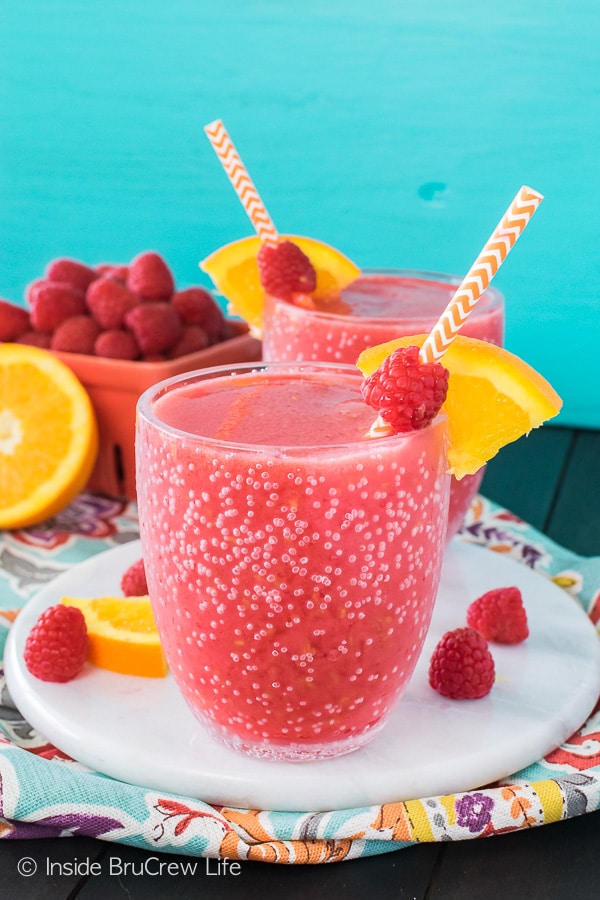 I've decided that playing soccer after 24 years probably isn't the best idea after seeing how out of breath my hubby was at the end of the game. Although, we did briefly consider finding a couples league when we move.
We should probably add more sprinting and running to our workouts first...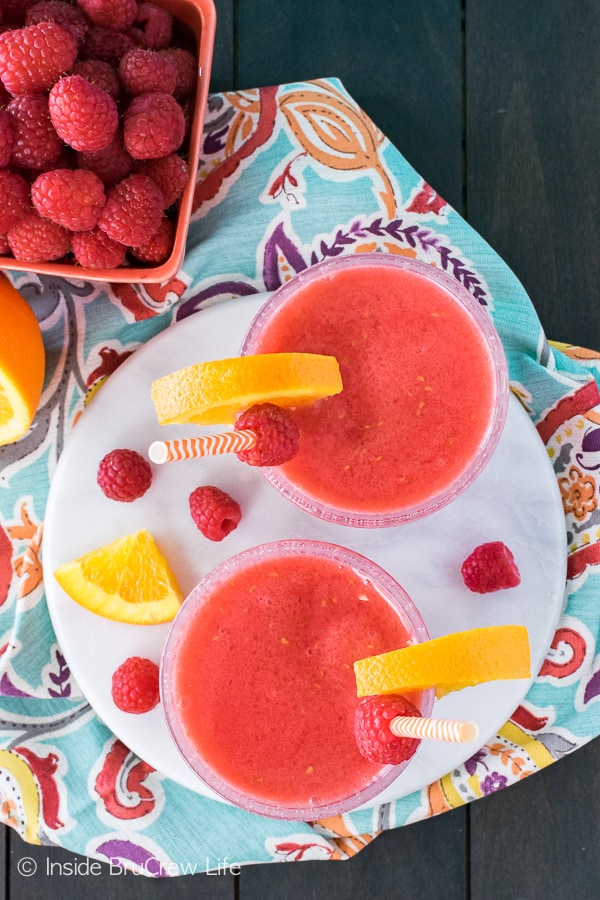 Although, if I am going to be doing more running in the sun, I'm going to need a lot of different ways to cool off. I'll stick with water during the workouts, but chilly fruit drinks later in the day are a must.
Last summer I made these strawberry limeade slushies and this cherry lemonade. They are both so tasty! So when I saw boxes of raspberries on sale at our grocery store, I couldn't resist picking up a few boxes.
And since I know that the fruit monsters in our house would devour those raspberries if I left them alone for too long, I whipped up a fun new slushie that same day.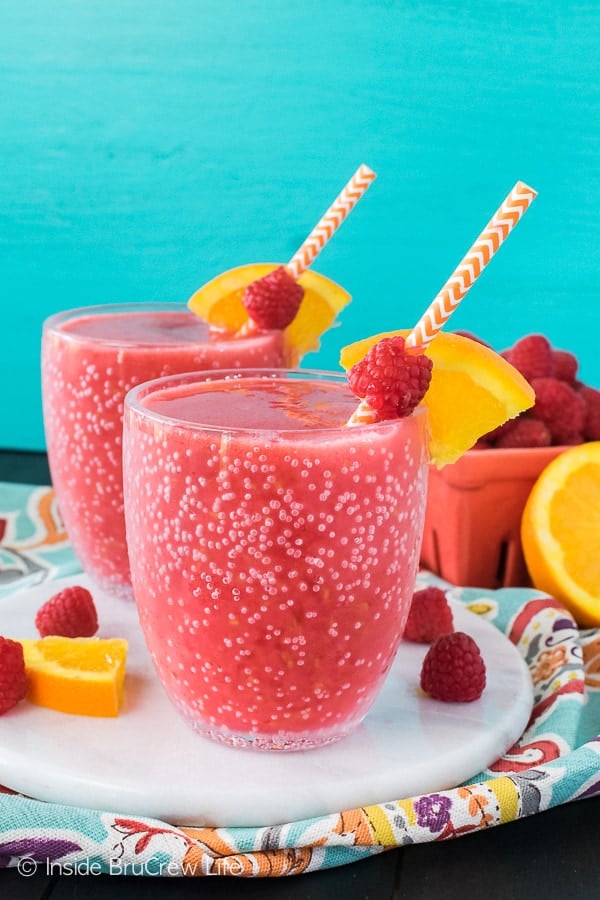 One of my favorite morning or afternoon snacks are these raspberry orange frozen yogurt bowls. The creamy yogurt topped with fruit and granola is just so good. Since that combo worked so well in the yogurt bowl, I knew adding orange juice to these slushies was going be amazing!
I did add a little bit of honey to add some sweetness to our raspberry orange slushies. Feel free to leave that out if you like your drinks a little more on the tart side.
You could also use your favorite lemon lime soda pop instead of the water and honey! Or add a splash of vodka or rum for a fun adult drink! The possibilities with this easy drink are endless!