I seriously cannot wait any longer to tell you about these Reese's Fluffernutter Cupcakes!!!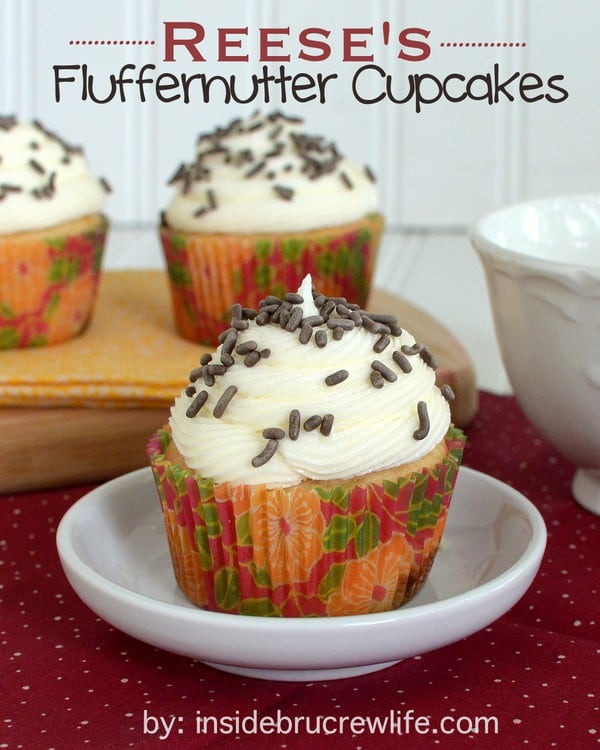 What's better than a peanut butter cupcake?
A peanut butter cupcake...
with a Reeses peanut butter cup buried inside
AND then topped with a marshmallow butter cream!
Yup, that's way better!!!
Peanut butter and marshmallow fluff sandwiches
were my favorite growing up...
who am I kidding???
I still go crazy over a fluffernutter sandwich!!!
Or a spoon dipped into the peanut butter jar
and then the fluff jar.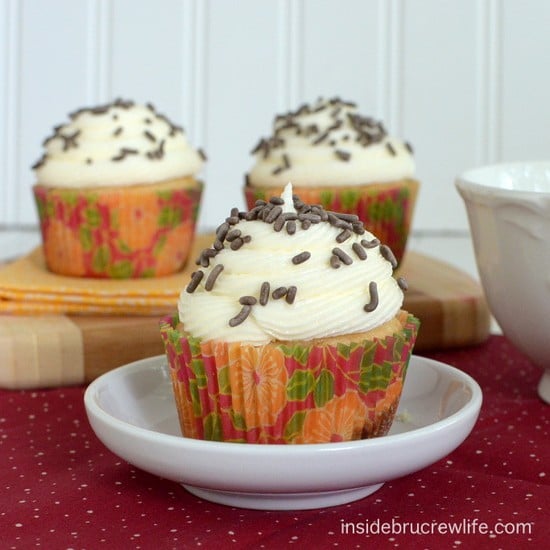 What??? You've never done that before?
Stop everything...
go do it and then come right back!
You can thank me later.
Back to the cupcakes...these were ridiculously good.
Awesome crazy good that is.
If I had to make another batch of cupcakes right now...
it would be these hands down!!!
Which is saying a lot because these Salted Caramel Mocha Brownie Cups
were the most made cupcake in our house...until now!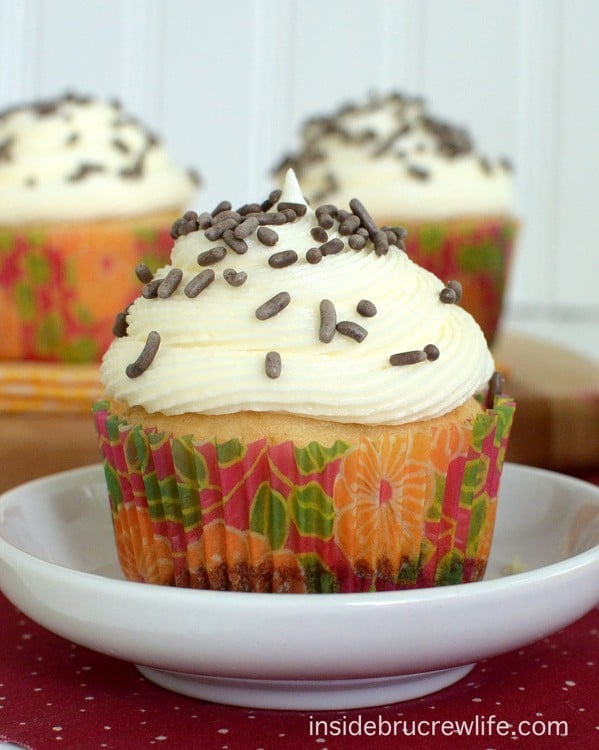 A few weeks ago I made like a million cupcakes for an adoption party at church.
Ok, fine it was only about 120...but it felt like millions
when I was piping on the frosting.
It would have been easier if it was all one kind,
but no, it was five or six kinds.
I have forgotten how many now!!
All I remember was it was enough to put me into a sugar coma.
And if I go into sugar shock...
you are coming with me!!!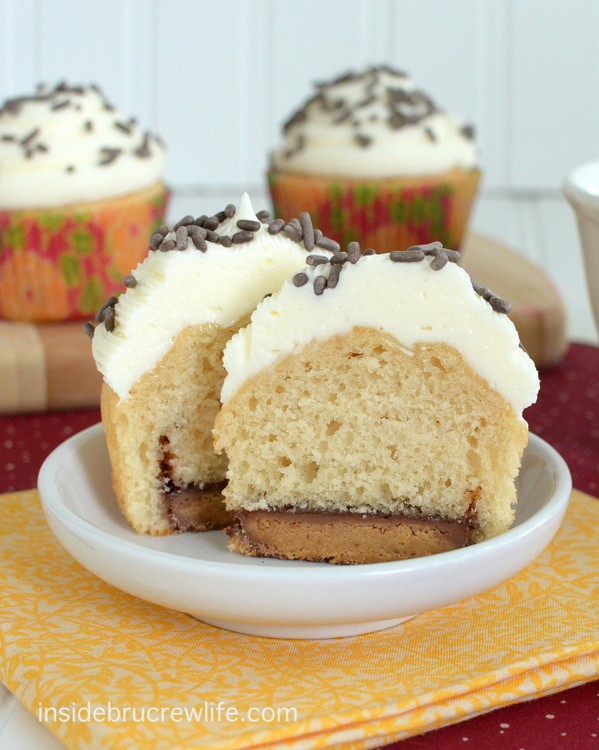 Sugar shock caused by dipping a spoon into the extra marshmallow frosting...
yea, of course that happened.
Don't judge!
Sugar shock because I couldn't help myself.
Stinking cupcake was teasing me with its peanut butter goodness.
A few pictures later and down the hatch it went.
It was totally worth all the extra time on the treadmill.
You want some now too, right?
Do it do it do it!!!
Are you still with me?
Stop drooling or licking the screen or...eating out of the fluff jar.