These Reese's Owls are easy to make using just a few store bought ingredients. The little no bake treats are the perfect cupcake topper for any fall or Halloween party!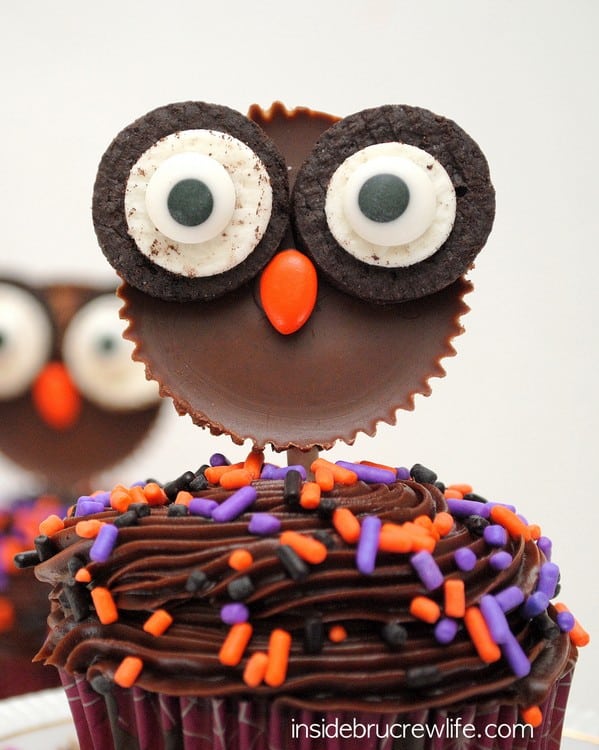 My reputation as of late is "the crazy owl lady"!
It is no secret that I absolutely adore owls. I own a few owl necklaces that I wear quite often. There are a few little ceramic owls on our kitchen shelves. I even used to run an etsy shop called The Trendy Owl. (one day maybe I'll go back to making headbands)
If it has an owl on it, I will seriously think about buying it! (Right now I am considering an owl cover for my phone)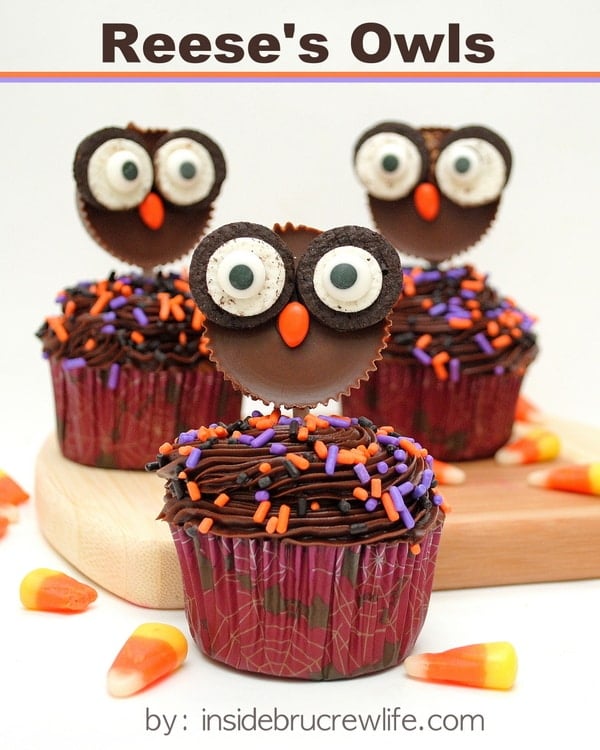 So with "Owl"oween coming up very soon, (sorry I couldn't resist) I really wanted to make a simple owl treat that my kids could help out with too.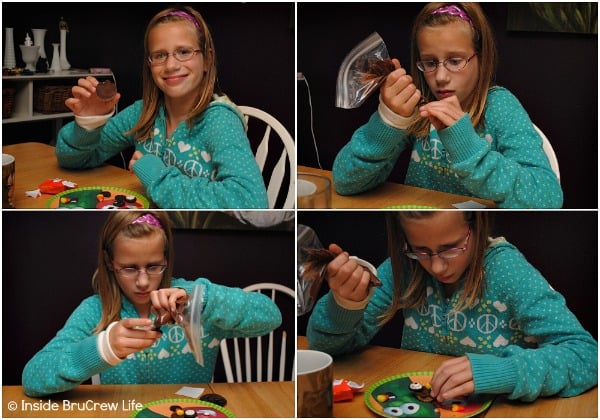 They were more than ready to help me assemble these cute candy owls. But only because I promised them the extra Reese's peanut butter cups when they were done working.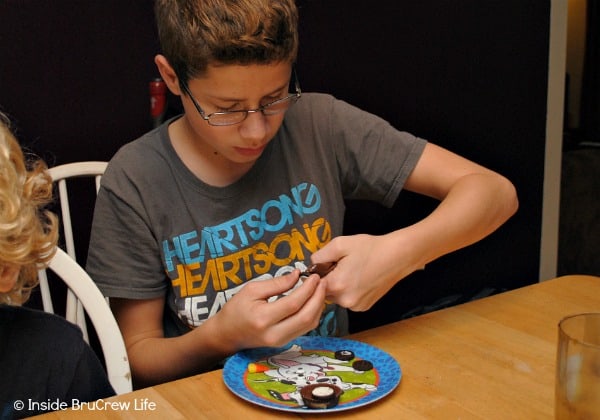 Bribery. It works every time!
I love how the edges of the peanut butter cups are ruffled. It kind of looks like feathers, right?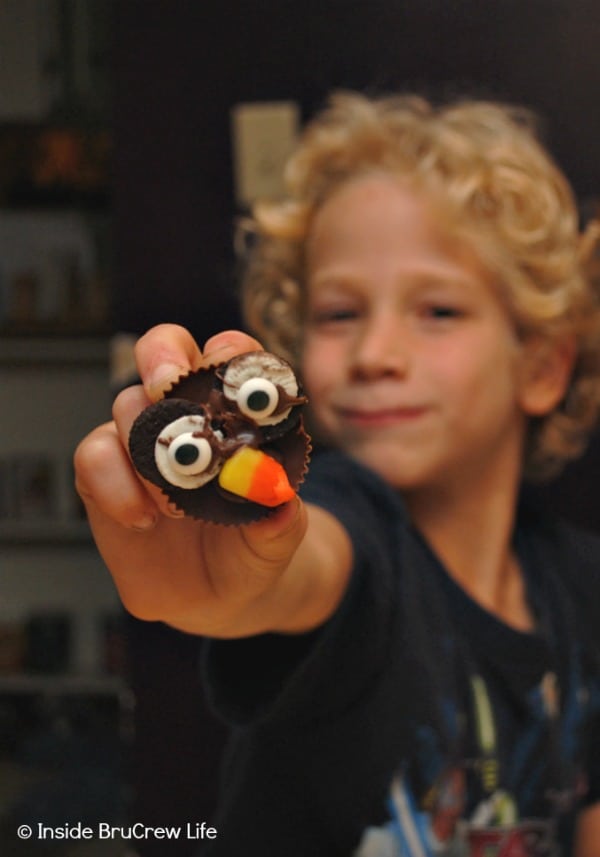 Any treat made with chocolate and peanut butter automatically gets an A+ in this household!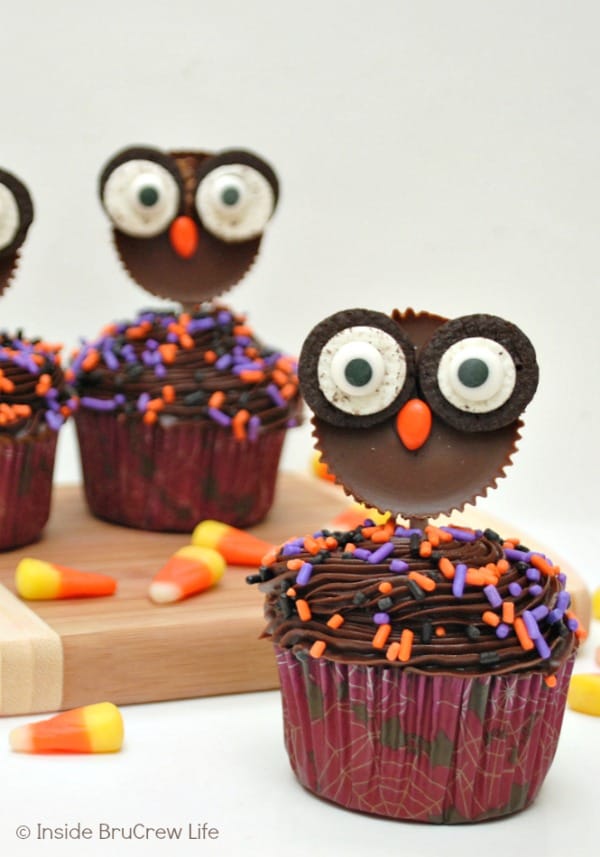 These cute owl candies are easy to make because all the ingredients are store bought. Peanut butter cups, mini Oreos, candy corn, candy eyes, and chocolate make up this easy four ingredient treat.
If you want to make them as cupcake toppers, you would need bake a batch of cupcakes, but those can come from a cake mix if you like.
Easy peasy!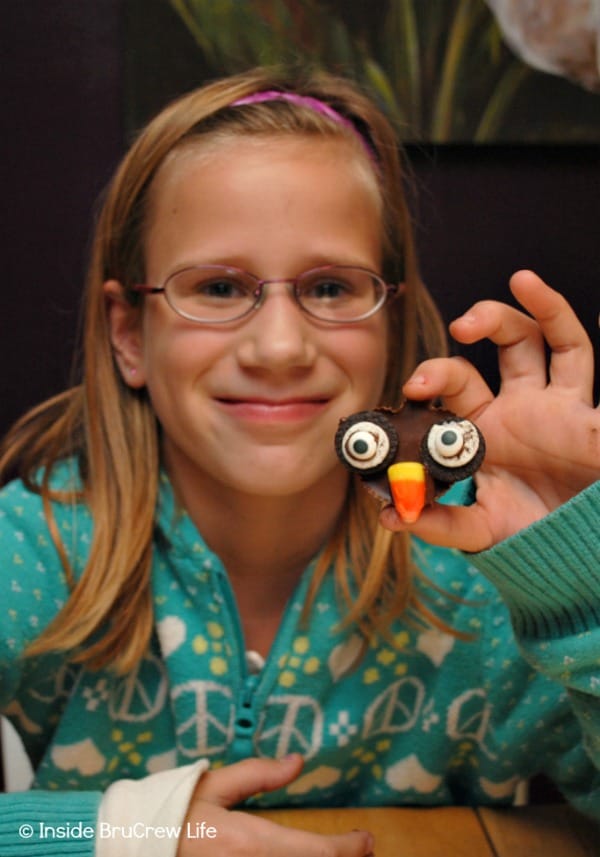 Oh, cute little owl. I wouldn't dream of eating you because you are SO cute!
Wait!!!
I can't be held responsible for what happens next because your body is made out of peanut butter cups!!!

How to make Reese's Owls:
Melt some chocolate melts according to the package directions.
Use a knife to cut a slit in the side of the peanut butter cups. Dip a lollipop stick in the melted chocolate and slide it into the slit in the candy.
Twist apart some mini Oreos. Use a toothpick to dab a little bit of chocolate on the back of candy eyes and place them on the frosting side of the cookies. (munch on the extra cookie halves while you work)
Dab more chocolate on the back of the cookie eyes and place them on the top of the peanut butter cups.
Use the toothpick to drop a little bit of melted chocolate on the back of the sunflower seeds or mini candy corn and place on the peanut butter cup.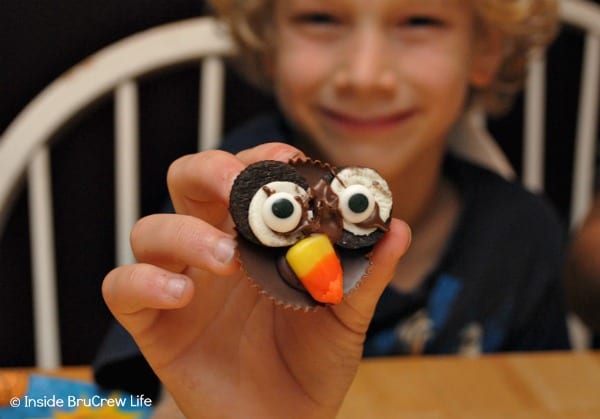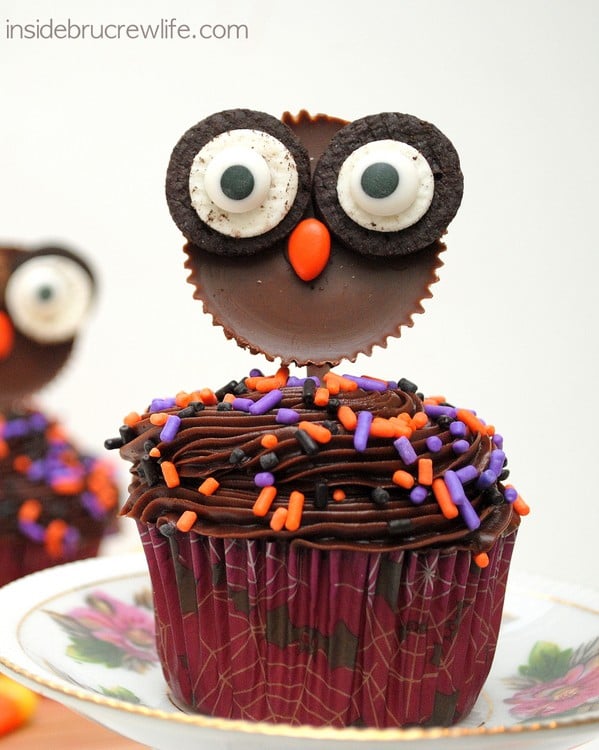 More cute Halloween treats you may like:
Reese's Owls recipe: