These Skinny Peanut Butter Banana Pancakes are a great way to get more protein in your breakfast which is the perfect way to start out any day.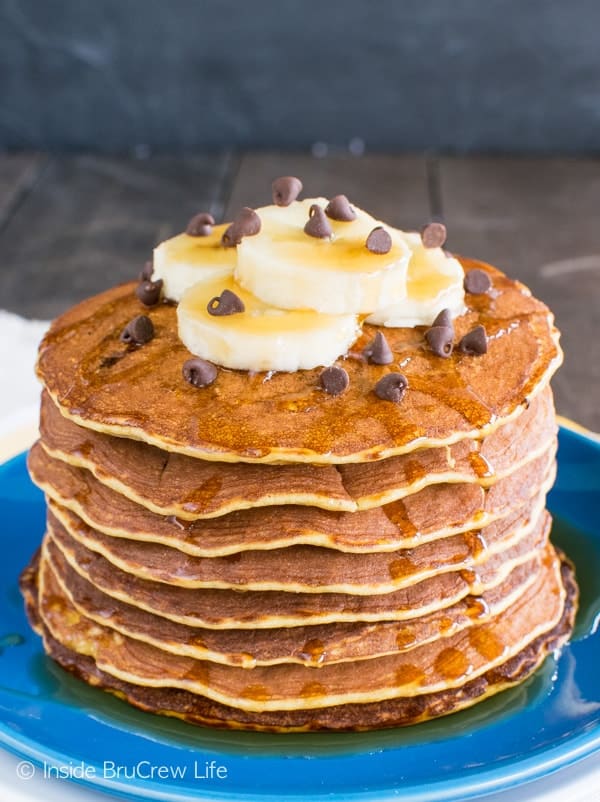 After a few different vacations and traveling this summer, I think we are all ready to get back to a good routine. Well, ok, maybe just get back to good heathy eating habits. The first few trips we went on, I did really good with eating ok.
But our last trip we drove 18 hours to visit family and friends. And when you are stuck in a moving vehicle for that long, it can get boring, and mindless eating happens a little too often.
I tried to plan ahead and brought some meal replacement shakes. It was a good thought, but I think we only drank 2 out of the entire 8 days we were gone. Plan gone wrong there.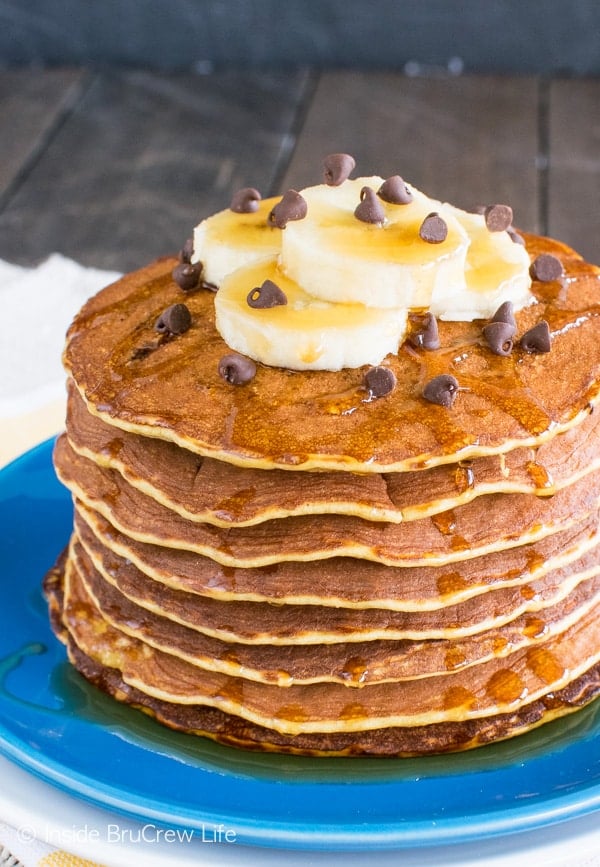 Now that we are home for the rest of the summer, we can concentrate on planning healthy meals. Our kids haven't eaten bad, but we haven't eaten great either. Getting some family workouts in is also on our radar. So far, we have gotten our oldest hooked on working out in our garage gym. Of course, the only reason right now is because he says he has to beat my time every day. At least that gets him moving, right?
A few years ago, we discovered these skinny banana oatmeal pancakes, so those are usually a must make when we get back on the healthy eating train. It still blows my mind that you can make pancakes from just eggs and bananas. Seriously, so crazy!
I do like to give these pancakes just a little bit more goodness by adding protein powder and oats to the mixture. They are also easier to flip with these extras. This time I also added some PB2 powder and a few mini chocolate chips for a fun new twist.
A drizzle of honey and some more fresh banana slices made these skinny peanut butter banana pancakes disappear in a hurry after the WOD of the day. I'm thinking I need to quadruple the batch next time.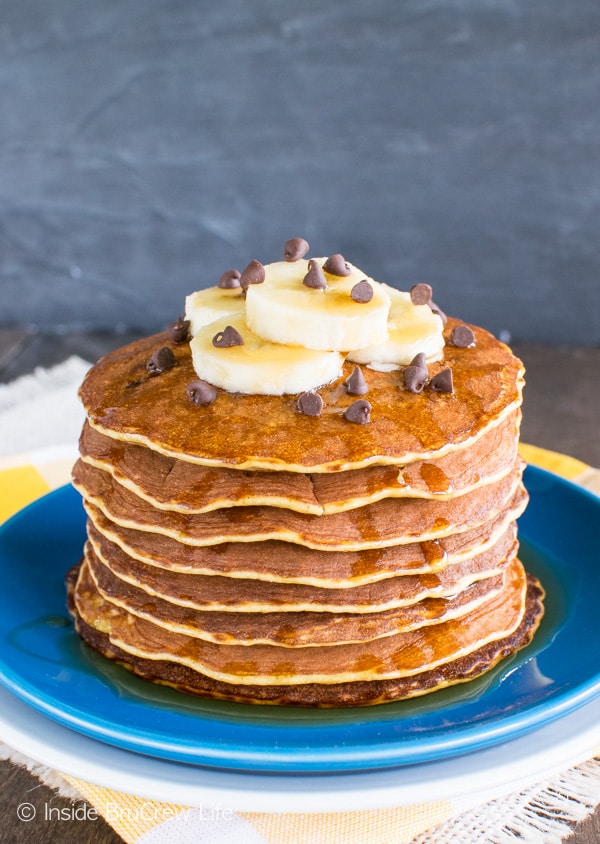 *This post does contain affiliate links. Purchases made through these links do not cost you any extra, but we make a very small percentage of sales made from these links. Thank you for letting us share products that we use and love.