These easy Taco Breakfast Squares are a delicious way to use leftovers in your morning routine. This delicious breakfast can be made the day ahead to save time too.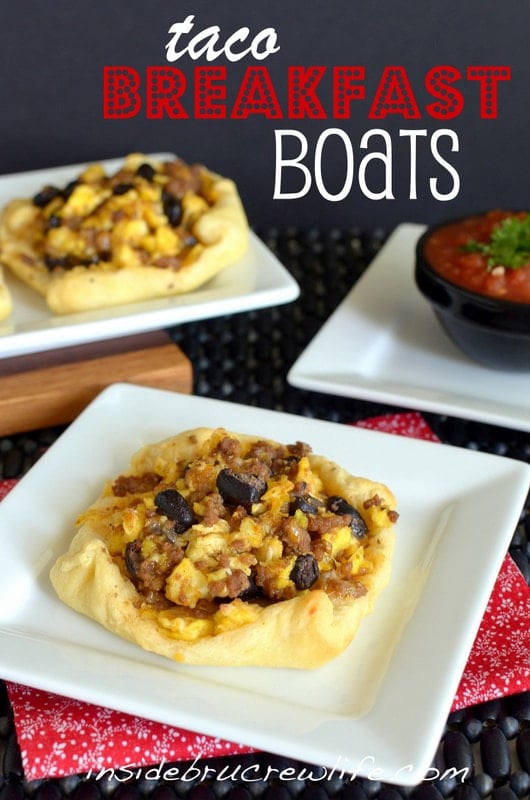 We have gone into full blown school mode around here. School supplies have been purchased.
Is it just me or do kids have more and more things added to their lists every year? Say hello to a shopping cart full of notebooks, binders, and pencils and goodbye to all the fun baking money for the month.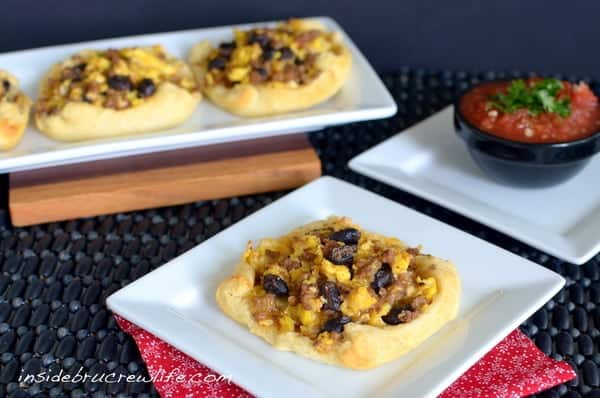 There is only one more full week of summer vacation left here. I really feel like the kids just got out.
Where did the summer go this year???
It's no secret around here that I don't like to get up in the morning. Thank goodness my kids are old enough now to get up with their alarms and to get ready without me monitoring every single minute.
They are even big enough to get their own breakfasts. Toast, poptarts, cereal, and toaster strudels...yup, plenty of the easy stuff that they like.
Now there are the days that I will make muffins or donuts the afternoon before so they can have those the next morning. Not that I couldn't get up and do it that morning, but my body doesn't function so well first thing.
And you kind of need to be alert when baking yummy stuff. Wouldn't want to grab the wrong ingredient or something. Plus a hot stove and a sleeping person isn't the best combo.
I am always on the lookout for fun things that I can make the day before and refrigerate for early morning breakfast. The other night we had tacos and so we had extra taco meat in the fridge. And I had another tube of Pillsbury crescent rolls, because I have kind of been in love with them lately.
Scrambled eggs and leftover taco meat happens to be a huge favorite of mine, so it got me thinking on how I could incorporate it into something the kids could reheat easily.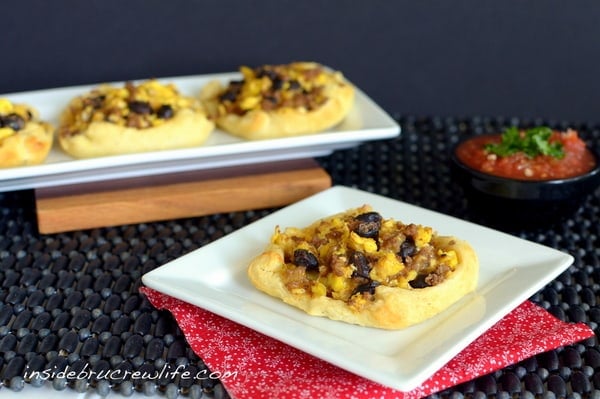 Bake this yummy taco egg mixture up in a crescent roll and you have super easy breakfast that can be enjoyed right away, or you can reheat it the next day for a quick and easy breakfast.
By folding the edges of the rolls up just slightly on the edges, it keeps the mixture together just a little bit better!!!
Don't worry about it looking perfect. They will disappear quickly before anyone even notices!!!
Taco Breakfast Squares recipe: