This easy Broccoli and Cheese Egg Casserole is a delicious and healthy breakfast choice. Make this breakfast casserole the night before to streamline your morning routine.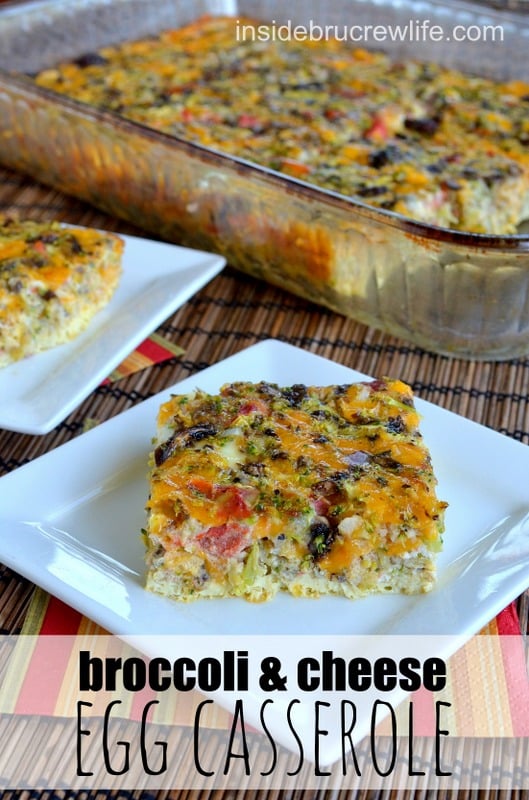 Today we are going to take a break from all the sugar and look at one of my favorite lunch meals. My husband makes this egg bake for us to eat throughout the week because we are trying to eat healthier.
He usually eats this for breakfast, and I will usually have it for lunch. I love it because you can change up this breakfast casserole with different vegetables each time.
Usually I'm the one making all the sugar, and my husband is the one making the dinners, so I had to ask him for the ingredients. My husband kind of laughed at me and said he doesn't measure because he bakes by feeling.
He just throws in what he wants. So, the other day I had him make this with me, and I measured the ingredients for this Broccoli and Cheese Egg Casserole. He said I was cramping his style by making him measure every single thing. LOL!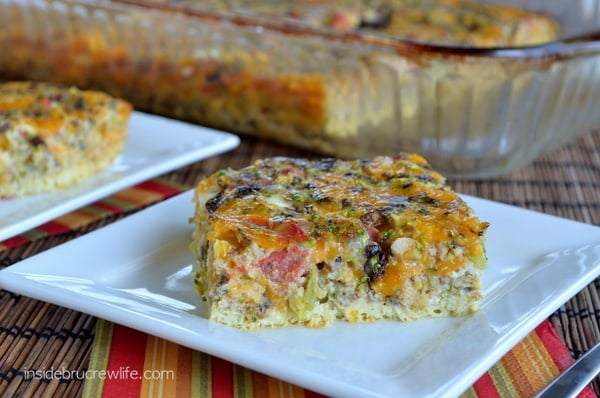 Tips for making Broccoli and Cheese Egg Casserole:
For this particular egg casserole we used red onion, mushrooms, broccoli, a can of tomatoes, and a bag of cheese.
We like to use a food processor to chop the vegetables. It will cut down on your prep time by quite a bit. We have the Ninja master prep. and I love it. It is perfect for finely dicing your ingredients in a very short amount of time.
Whisk your eggs, stir in the vegetables, and pour in a baking dish. It doesn't get much easier than that. One bowl to clean and no mixer. You need easy healthy recipes like this every once in a while.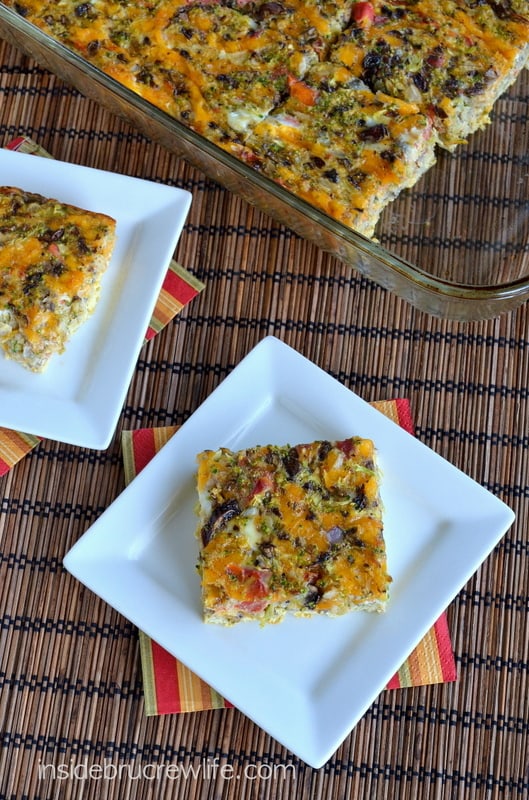 This Broccoli and Cheese Egg Casserole is so delicious. The best thing about this casserole is that it reheats well. I usually reheat a square in the microwave for lunch. It is a nice meal to make up and have in your refrigerator for the week.
Eating a healthy lunch means I can have that brownie or cookie in the afternoon. Oh wait! That isn't how healthy eating is supposed to work!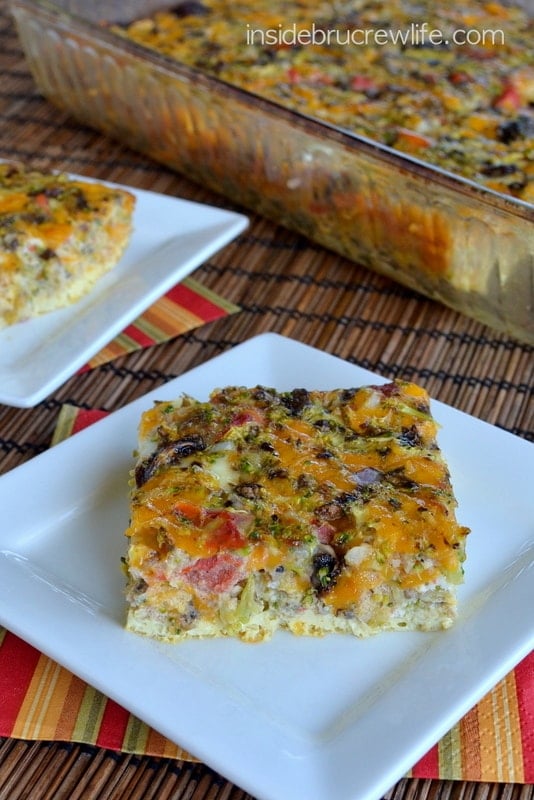 Make sure you don't miss any of the crazy baking by following the BruCrew here:
FACEBOOK | PINTEREST | GOOGLE+ | TWITTER | INSTAGRAM
Broccoli and Cheese Egg Casserole recipe: