This Spinach Artichoke Egg Casserole is a healthy breakfast choice for when those days when you want to eat a high protein diet.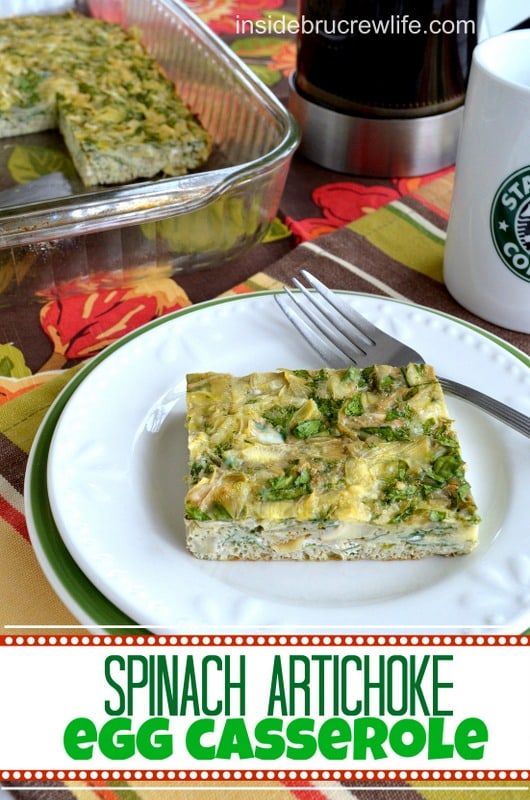 Contrary to what goes on in every post on this blog, we do eat fairly healthy. Ok, if my husband is reading this, he is probably dying of laughter right now.
Maybe I should say I TRY to eat healthy while he has willpower of steel. My willpower has...issues. The issue being that I really like sugar. I actually eat a very healthy breakfast like this Spinach Artichoke Egg Casserole almost every morning. But then the afternoon comes, and I am taking pictures of things like Oreo Marshmallow Brownies or Coconut Cream Cheesecake Brownies and all that willpower from the morning goes out the window. Yes, I have issues. That's the first step of recovery right. At least I can admit my monster sugar issue. And I am trying really hard to say no to as much sugar and to eat more eggs and salad.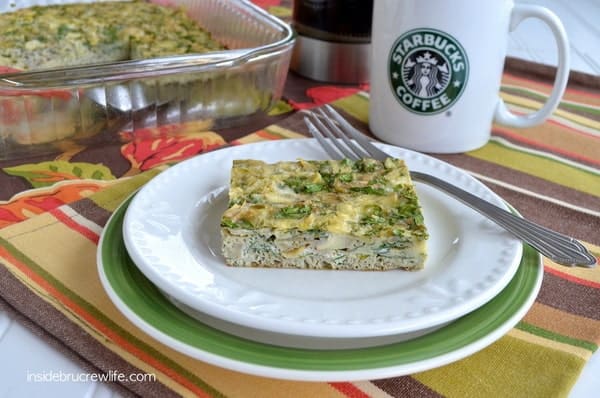 A couple days ago, my husband came from work and out of the blue said he had a new breakfast casserole for us to make and post. I love it when he gives me recipe ideas to create and share with you. And I really love that he actually is the one that makes these dishes. I just cracked the eggs and carefully watched what he puts in the bowl.
This egg casserole is a variation of the popular spinach artichoke dip but without the mayo...obviously. Lots of spinach, artichoke, and jalapenos mixed in the eggs give this egg casserole a great flavor. And don't forget the parmesan cheese. A cup of cheese adds just that much more flavor to your breakfast.
The best thing about this Spinach Artichoke Egg Casserole is that you make it up one day and keep it in your refrigerator for the week. We cut it into 12 squares and just reheat it in the microwave each morning.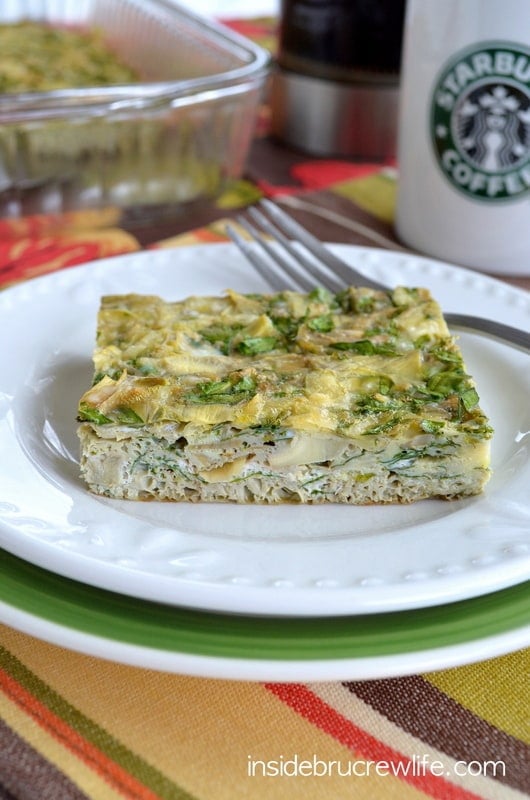 You can make this Spinach Artichoke Egg Casserole with only a bowl, a whisk, a knife, and a cutting board. See this dish is like a mini workout too. You have to use some arm power and muscle to whisk those eggs and chop the veggies. Ok, fine. It really doesn't take any muscles. That was my willpower issue telling me I worked out extra that day, so I could have one (or five) Banana Pudding Muffins. Clearly, I have not conquered my issues yet.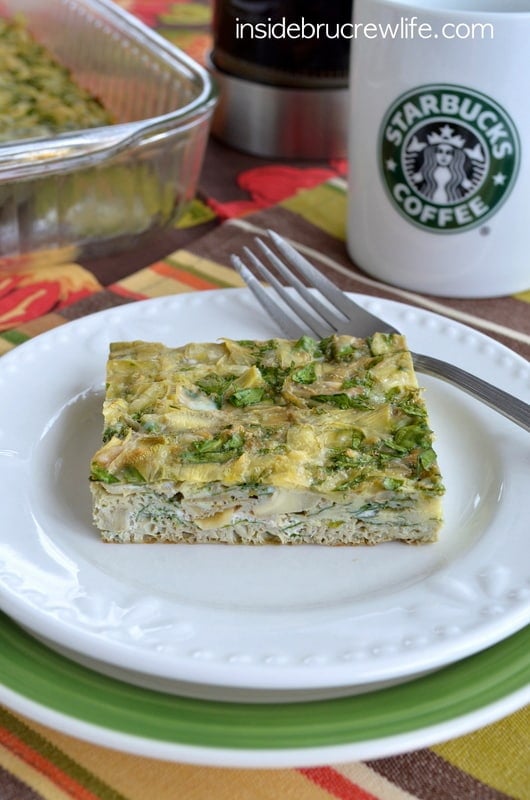 So give this great Spinach Artichoke Egg Casserole a try the next time you want a healthy breakfast packed with lots of protein. Maybe you will do better at slaying those sugar monsters later in the day then I do.
Here are a few other healthy meal choices we enjoy: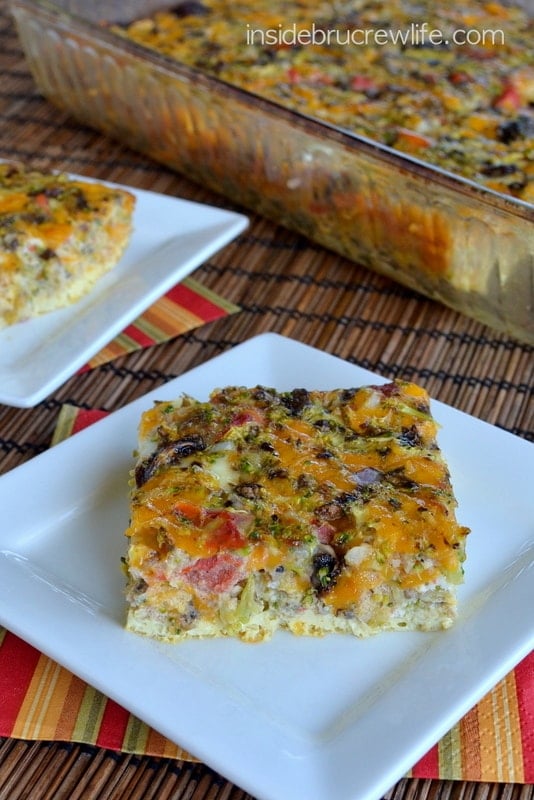 Broccoli and Cheese Egg Casserole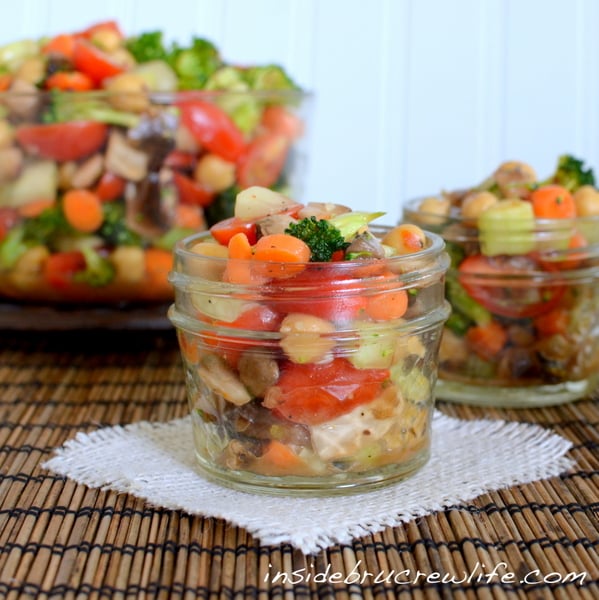 Veggie Salad