Fresh veggies and garlic add plenty of flavor to this easy Tomato Basil Cheese Ball. Serve with an assortment of crackers for a fun game day appetizer.
*Like these recipes? Be sure to sign up for the free BruCrew Life email to have them sent to your inbox.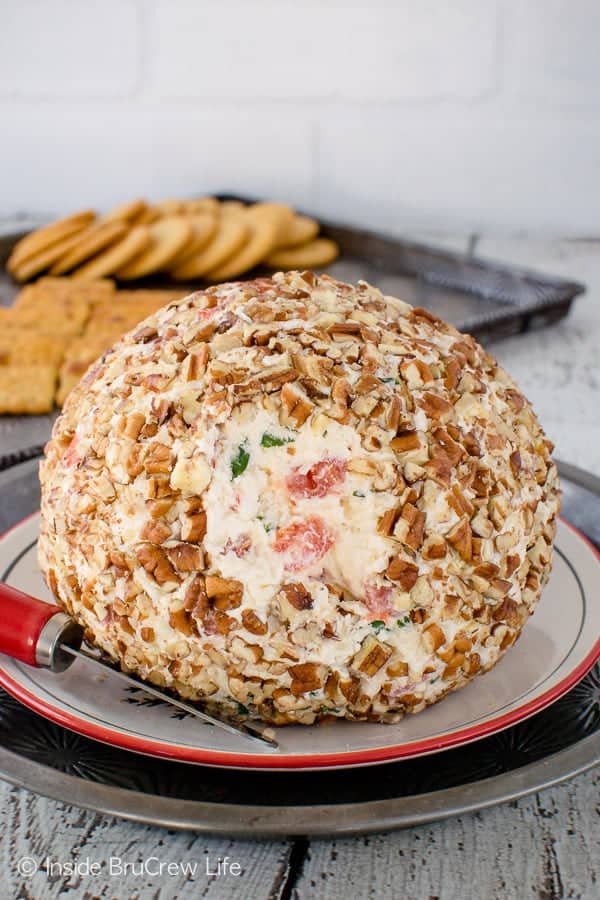 Ok, I'm ready for the big game. I've got my own cheese ball and crackers, so I should be set for about an hour or so. Hhhhmmm, only an hour? Maybe I should make these blackberry brie bites and this loaded hot corn dip too because I know football games drag on last much longer than an hour.
I mean the only reason I show up for these type of parties is for the food. Watching large grown men grapple for a little brown ball just doesn't excite me that much. Now a party table loaded down with appetizers, dips, and desserts. Yeah, that's where the excitement is. Am I right?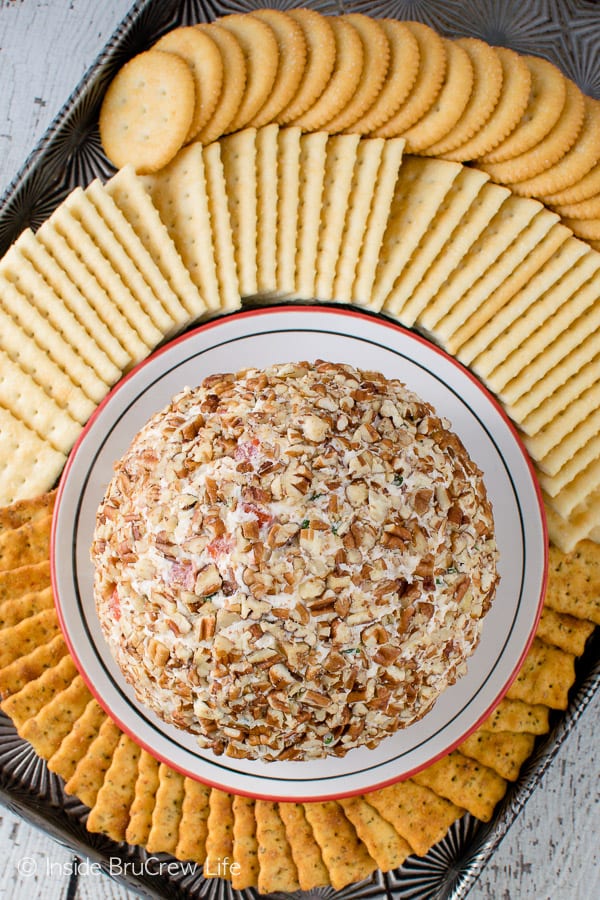 One year I had a friend ask if I could make a ginormous football field cake for a youth group party. When I say ginormous...I mean it was the size of a sheet of plywood and needed the back of a van to be transported. I think it ended up being 10 half sheet cakes lined up side by side. That's a lot of green frosting let me tell you. I think I still have the calluses from piping "grass" over the entire thing.
It was probably one of the coolest cakes I have ever made, but it is also the one and only cake of it's kind that I ever plan on making. That cake took way too much time to bake, decorate, and move. There have to be pictures somewhere of this epic cake...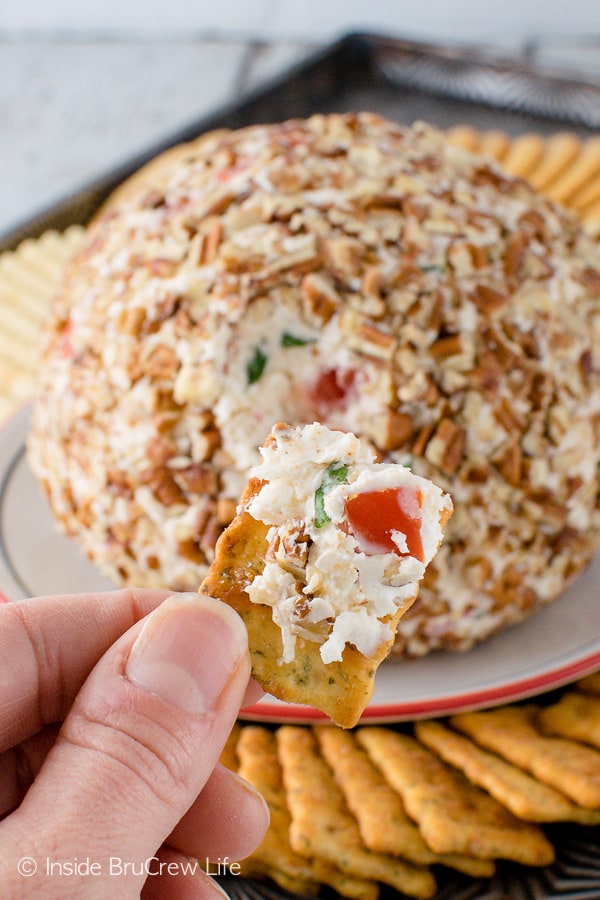 Now that I have you all excited for sweet cake, let's switch gears and talk about savory appetizers. Last month I was at the grocery store and I saw a box of crackers that were loaded with tomato, basil, and mozzarella flavors. Right away I knew that combo would make an awesome cheese ball.
Top Tips for Making this Cheese Ball
Make sure you set the cream cheese out ahead of time because it is easier to beat when it is warm. But if you do forget, no worries. Just unwrap it and zap it in the microwave for 20 seconds.
Cut the tomatoes in half and squeeze out the juice and seeds, so that your cheese ball doesn't get too slimy.
Season the cheese mixture with some salt and pepper. Use your own judgement as to how much your tastebuds want.
Place the ball of cheese on a piece of clear plastic wrap and use that to mush the mixture into a ball so your hands stay clean. Place the ball in a bowl and refrigerate until firm.
Unwrap the ball and roll it in some chopped pecans. You could also use chopped pretzels if there is a nut allergy.
Serve with an assortment of crackers.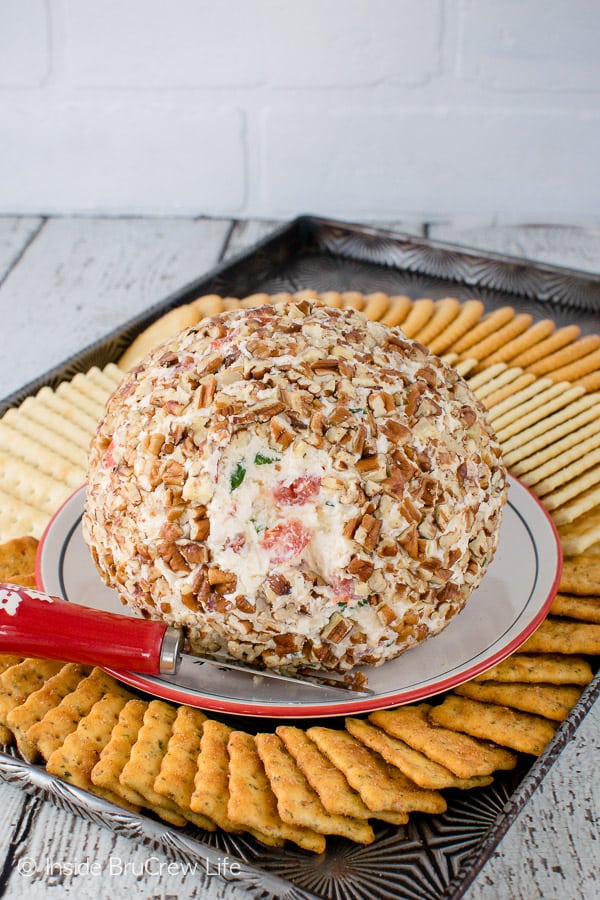 CLICK HERE TO SAVE THIS RECIPE FOR LATER!