This Loaded Hot Corn Dip is full of cheese, veggies, and bacon. Such a great dip for snacking on for parties or big game days.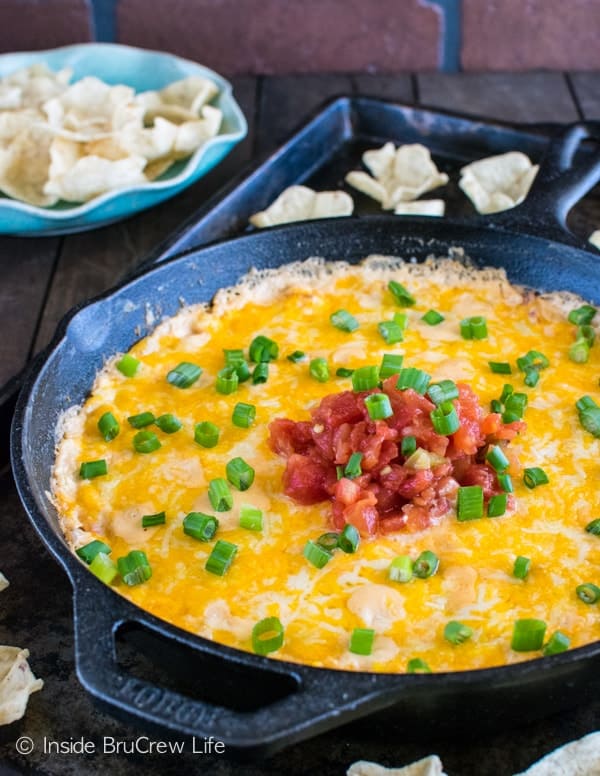 You are looking at what part of our Friday night dinner consisted of. I couldn't stop grabbing chips, crackers, and pretzels and going to town on this easy cheese dip!
Most Friday nights we go with pizza, but every once in a while we change things up. Gotta keep it interesting, right?
So last Friday we put together the trampoline so the kids could bounce this weekend, and then we devoured dip. I am totally loving the 75 degree weather right now. Let's keep it up Texas!
A plate of cheesy dip, a lawn chair, and some warm weather...now that's how I like my Friday nights.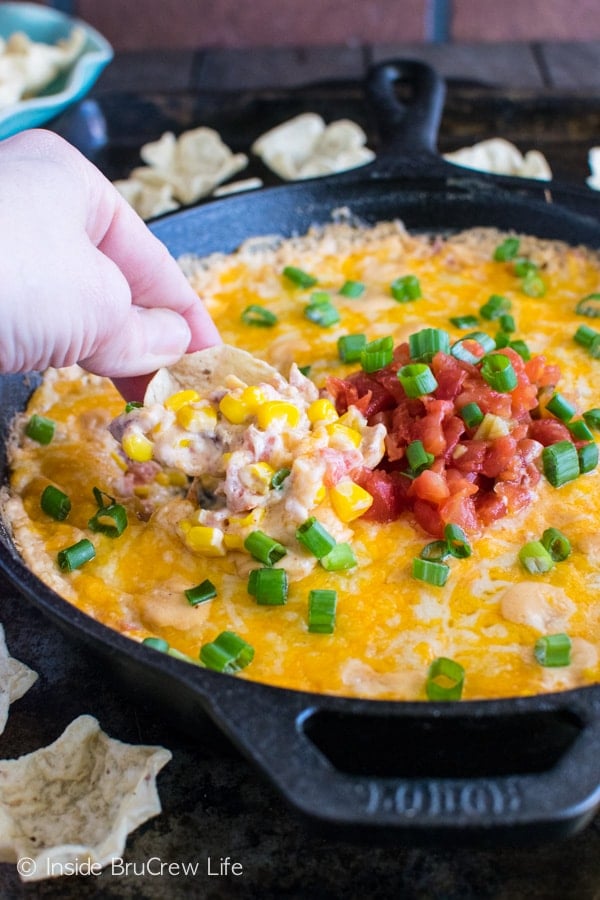 Yes, my brain is in complete appetizer/party food mode right now. It's the only reason I get excited for the big football game that is coming soon.
I mean when you have things like this Chicken Fajita Queso Dip and these Football Rice Krispie Treats on your plate, it's easy to be happy watching football.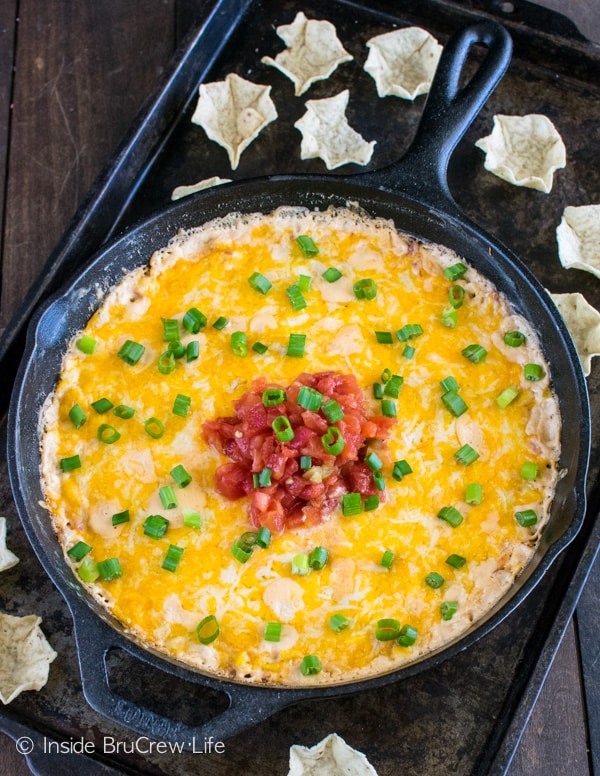 So, last week I threw together some different cheeses, corn, and veggies for a quick and easy appetizer to munch on.
The great thing is that it makes a big skillet full of dip, so there is plenty to share with everyone.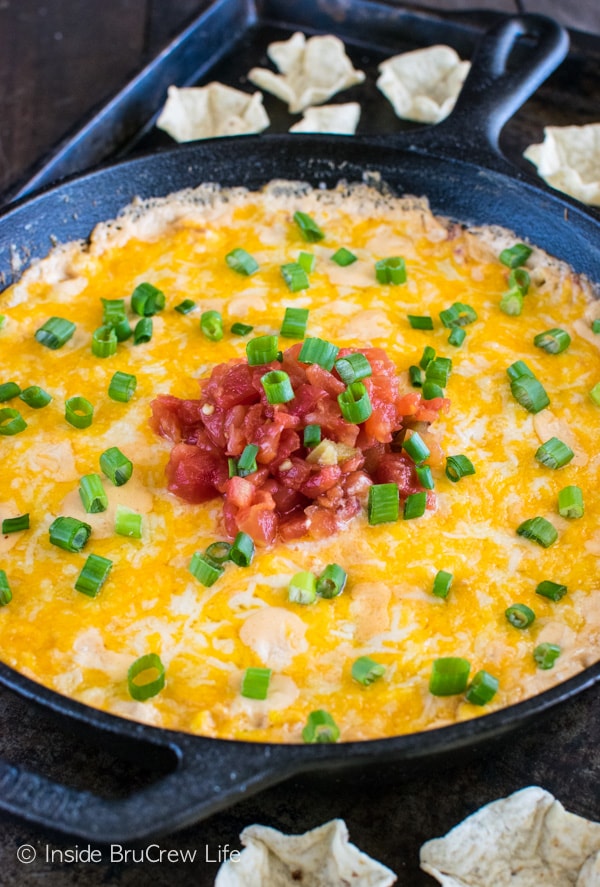 How to Make this Cheesy Dip
Start by warming up some cream cheese in the skillet. Then stir in some garlic, ranch powder, and chili powder for some flavor.
Then add bacon, tomatoes, corn, and more cheese to the mixture. As soon as it is all creamy and melted, you are going to add more cheese to the top. Oh, yeah! Cheese city is where it's at!
Place it in the oven for 10 minutes and then get ready to devour the melty goodness that is Loaded Hot Corn Dip!
My family had this gone in no time at all, so I have a feeling your family will do the same!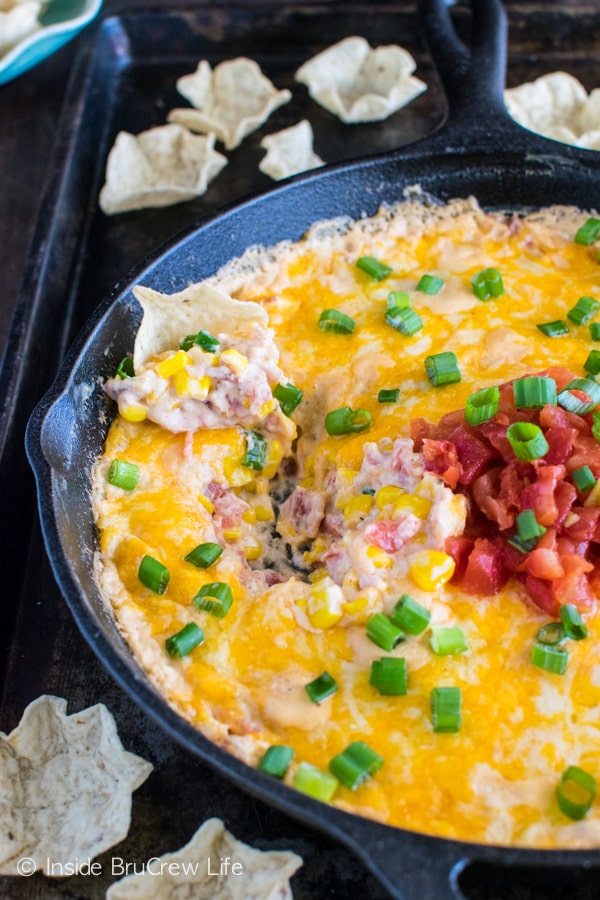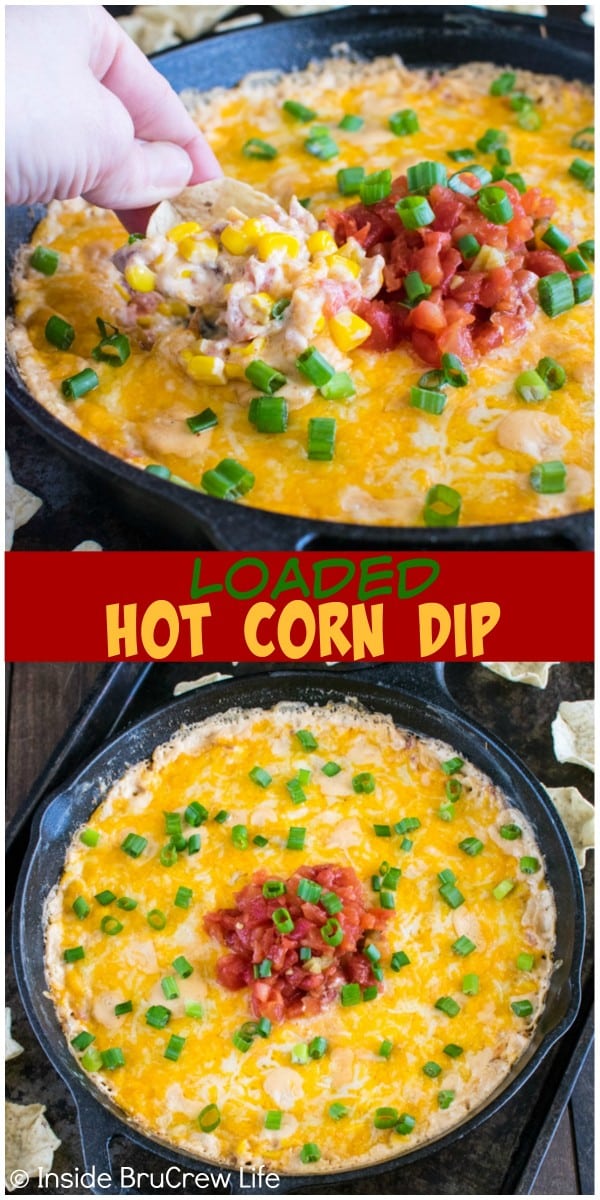 Game Day Appetizers
More dips from friends: