Happy weekend everyone! I hope every one is enjoying the last steamy days of summer vacation. We counted the days and our kids only have 22 days left until school starts again. How crazy is that? Time to get berry picking and to the pool a few more times before home work starts.
Although I think the kids are starting to get ready for school...probably more to see their friends and get into a routine. Routine is a good thing to have most of the year. I am actually ready to have a set schedule too. We can only take so many weeks of not doing anything very productive.
Ready for my Top Ten picks? These are my favorite instagrams or internet finds that caught my eye lately...
1. A few weeks ago I made this wedding cake. Every single time I agree to make one, I say it is the last one. Seriously this is the last one! Please help me remember why...4 days of nothing but cake, frosting, and decorating. Oh, and the stress of making sure it is perfect because umpteen million people will be staring at it as it sits on the dance floor.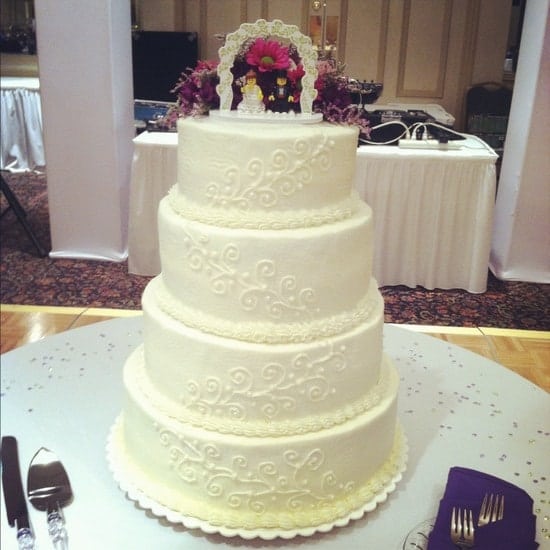 2. Did you know that Sunday June 21st is National Ice Cream Day? We had to go pick up our kids from my brother and sister in law's house last night, so we took the ice cream and shared the goodness with them a little bit early.
The girls loved the Take the Cake flavor. It was the perfect after dinner snack on a hot steamy day. And the Salted Caramel Pretzel? Seriously that was so good. It's probably a good thing that I left the little bit behind because I would be sneaking bites of that every chance I could get. But since it is half the fat, I'm calling it healthy for me. LOL!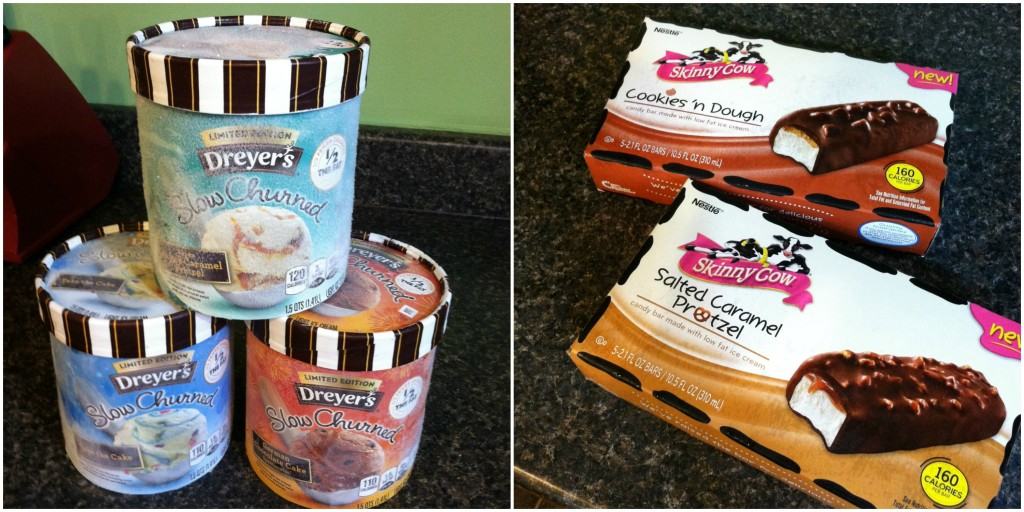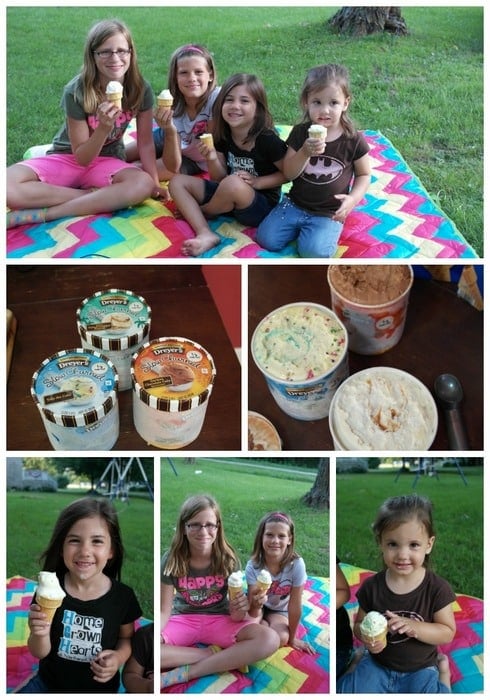 3. Coconut Blondies that are good for me and topped with ice cream...why yes, I would love some.
4. This picture makes me drool every single time I look at it. I must have this Caprese Chicken in my kitchen very, very soon.
5. This week my hubby and I went bike riding while the kids were away camping with the in laws. It was a hot and steamy day, and we decided to ride a measly 26 miles. Aaaaaccckkkk! Remind me to never do that again unless I have a helmet hat that is full of iced coffee to keep me going. Let's just say that 26 miles on a bike when you are not used to bike riding isn't the most pleasant feeling when you are done. Bike seat are not made for cupcake butts. Just sayin'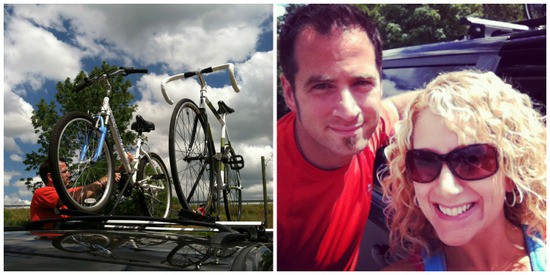 6. Who wants to join me in eating a gigantic bowl of this Cherry Cheesecake Ice Cream? Cherry, cream cheese, cracker crumbs...it looks so heavenly! I wish I had made some up to enjoy after bike riding so long!
7. These Peanut Butter Brookies make me so happy...of course, I would be happier if I had a pan full of them in front of me now. Must. Make. Them. Stat!
8. This pineapple slicer from OXO has officially moved into the spot for my most favorite tool of the week. It is seriously the coolest and easiest thing to use. Don't mind me while I go buy 20 pineapples, just so I can just it over and over.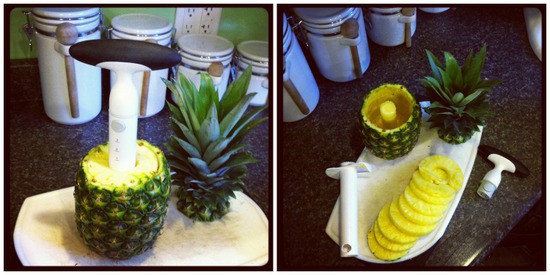 9. Hot summer days mean cold Starbucks when going for a long drive. The best part is if you buy a drink in the morning, you can bring your receipt back in the afternoon and that cold drink will only be $2. I see more Starbucks runs in the next few weeks during this promotion.
10. Real life blog friends are the best. This week I visited Liz from Love Grows Wild, and hung out with her and her cute boys for a few hours. We met through blogging and realized how close we live to each other. It's so fun to chat with a fellow blogger about food, photography, food, crafts, food, lighting...did I mention food?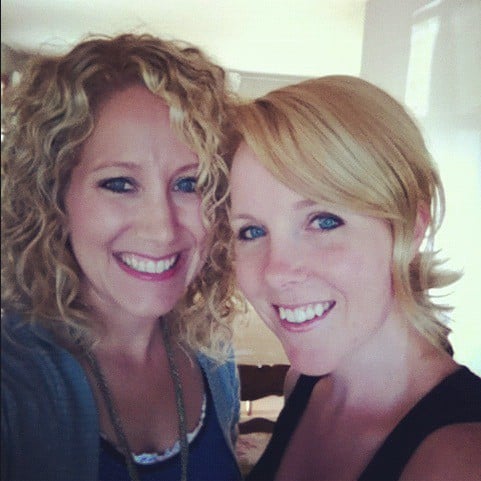 Have a wonderful weekend having fun in the sun. And make sure you go buy or make ice cream to enjoy on Sunday! A holiday like National Ice Cream Day definitely needs to be celebrated.