These homemade Vanilla Cherry Pie Cupcakes are a fun way to celebrate any party. The surprise cherry center will make everyone smile when they find it.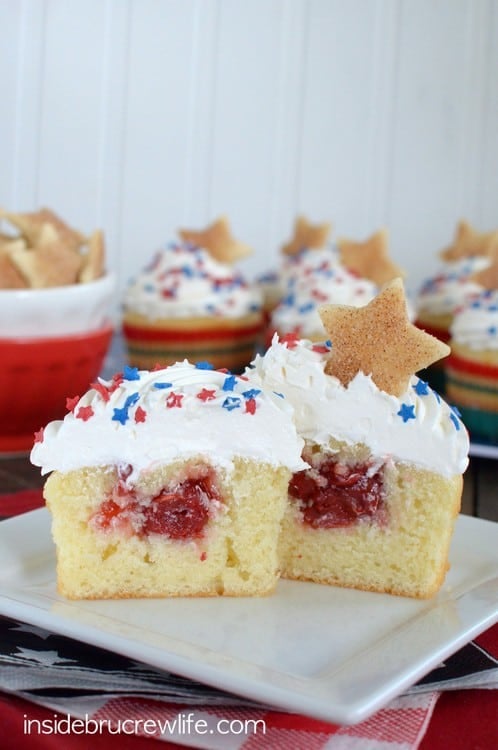 Do you long for the lazy days of summer? It's been so long since we have actually had a summer with absolutely nothing to do.
I remember when our kids were little, and we would look forward to summer time because it meant nothing but pool days and park fun.
Then our kids started getting older, we changed jobs, started a new business, and realized that summer is really just another season with more things to do.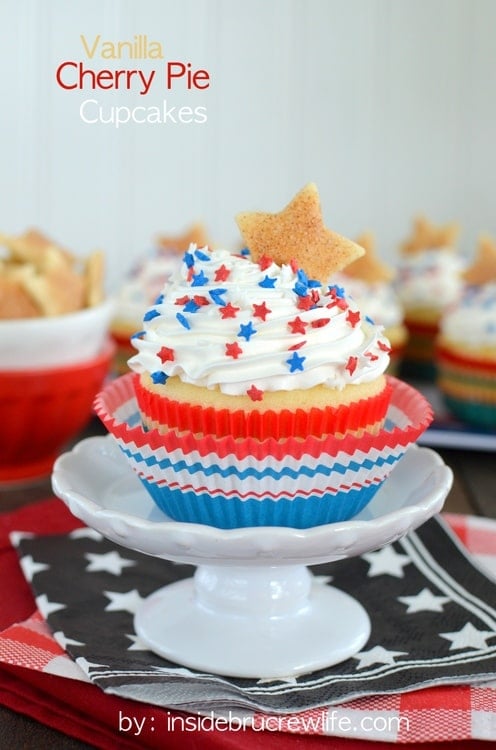 Now don't get me wrong. There are still plenty of lazy days basking in the sun at the pool, going for a drive to get milkshakes, or making a frozen salted caramel mocha hot chocolate at home.
But those fun things are scattered among baseball practice, soccer practice, dance classes, church activities, and work time. And don't forget about trying to get quiet time, work out time and baking in between all the running around.
I'm feeling a nap come on just thinking about all of it.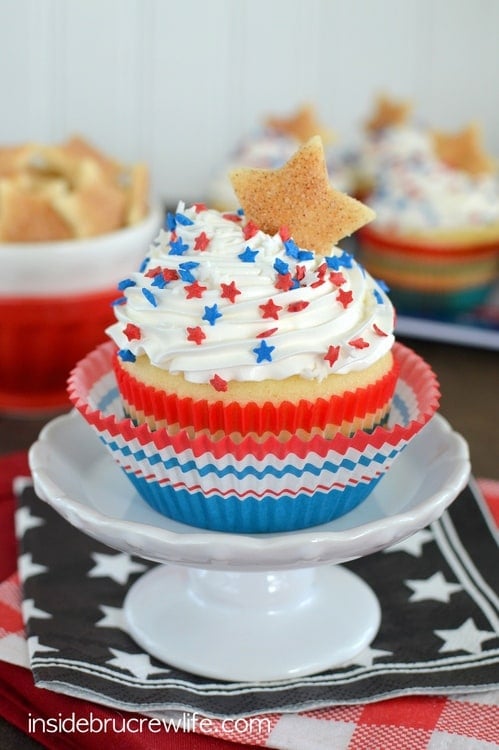 This week we are getting things together for my husband to lead a team into Haiti for another pastor's conference. (You can read about the Haiti Pastor's conference and the lessons I learned from my trip to Haiti if you are interested.)
Plus, two of our kids will be celebrating their birthdays while he is gone, so we have a special birthday dinner for our family before he leaves. I should probably finish the food for that...
And then just when I thought baseball was over, our youngest got chosen for the All Stars baseball team, so more practices and games just went on the next few week's schedule. I am super excited for him though.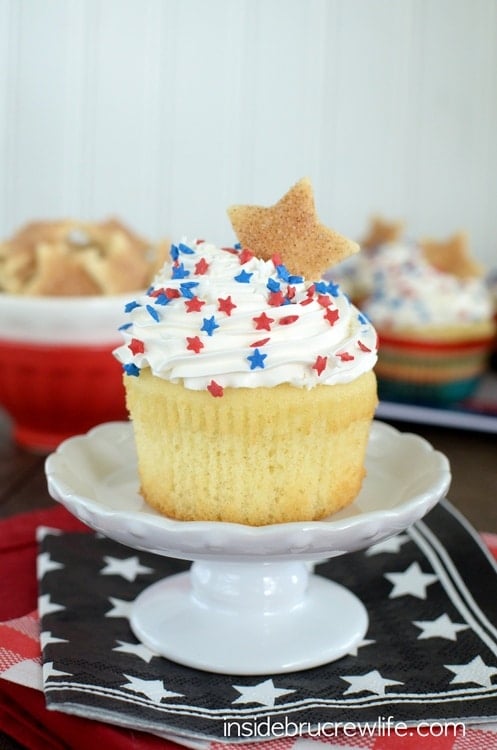 One of the ways I like to relax is by spending time in my kitchen baking fun treats.
This homemade cupcake recipe is perfect for hiding pie filling in the center. I used a can of cherry pie filling, but you could absolutely use your favorite kind. Lemon curd, chocolate pudding, hot fudge...the filling ideas are endless! What would you fill yours with?
Since this is a cherry pie cupcake, I added some pie crust shapes to it. Use one refrigerated pie crust and cut shapes out. Sprinkle the shapes with cinnamon sugar and bake. Stars are great for the 4th of July, but you could do any small shape to go with your theme parties.