These jazzed up White Chocolate Peppermint Cookies taste like Christmas in every bite. Peppermint, chocolate chips and a drizzle of white chocolate make them so pretty for the holiday cookie trays.
*I am partnering with Challenge Dairy as a butter ambassador for the year creating delicious recipes.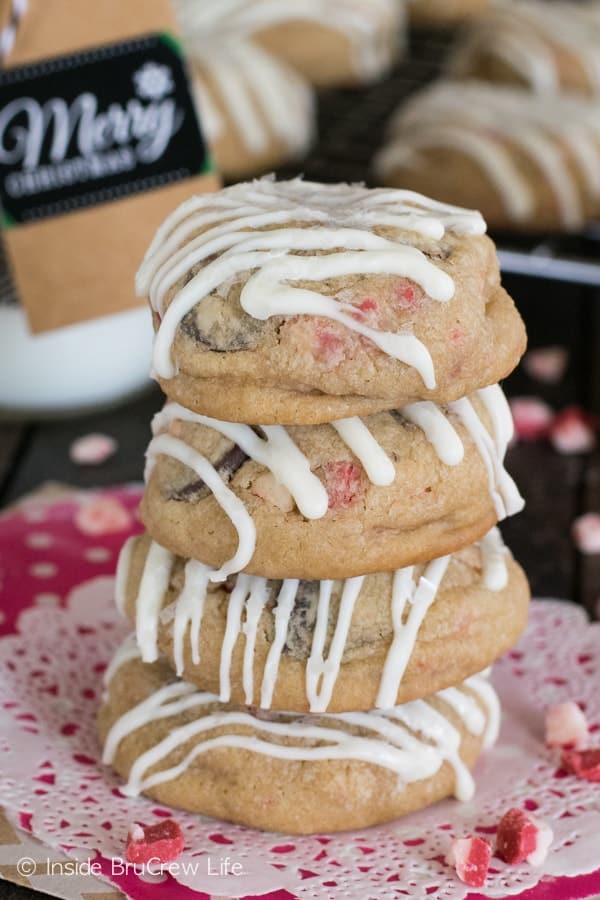 Every Christmas we make a list of about 10 cookies and candies that we want to make for the holidays. This is something that we started as newly weds and have continued on with our kids.
After we make our list of must make cookies, we let the kids choose one cookie from the list that they want to make from start to finish. When they were younger this obviously was a lot messier and time consuming, but it was fun to watch them learn how to bake.
Now that they are older, they can pretty much do all the work alone on their cookie. Although, I do still have to watch for missing candy. Good thing I always buy plenty of extra to account for all the snacking that happens while kids bake.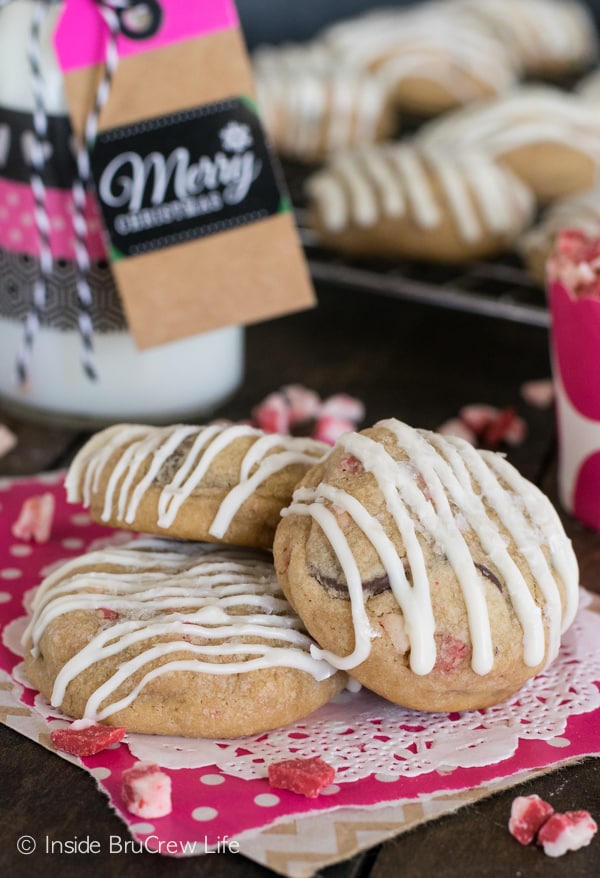 Every holiday season I look forward to peppermint hot chocolates and mochas. There is something about chocolate and peppermint that gets me in the holiday spirit.
I decided we needed a new cookie for our list this year that included this flavor.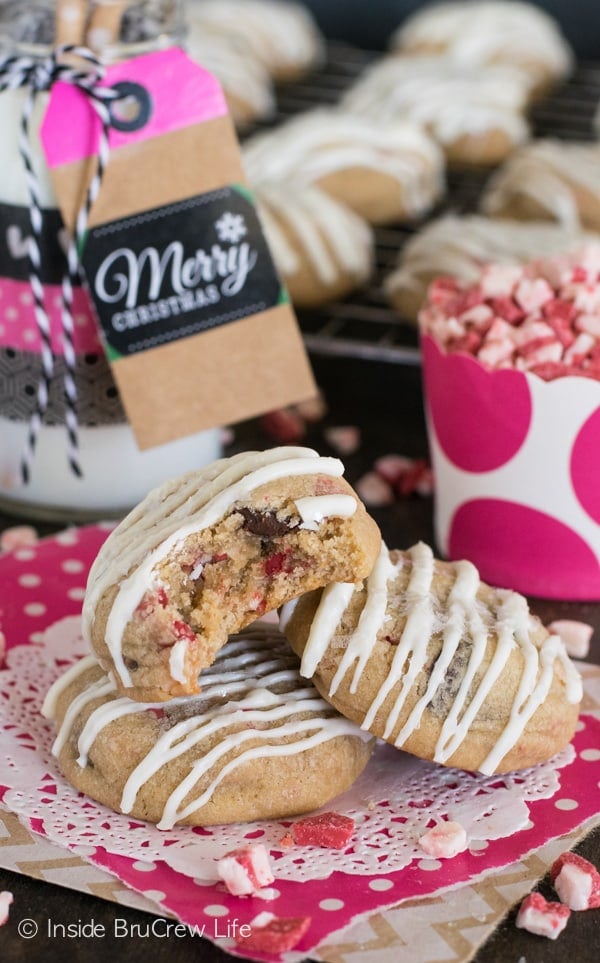 I love baking with Challenge butter. Their product all natural and is made with real cream. Real ingredients makes a big difference in your baked goods. I love knowing that my cookies will come out the same every time I bake them.
Start by creaming the butter, sugar, milk, and extract until it is light and fluffy. Then beat in the dry ingredients and candies.
The great thing about this cookie dough is that you can bake it right away. No chilling time is required for this dough. You gotta love saving time in the kitchen that way, right.
These cookies bake up nice and puffy. I do love me a chubby cookie!!! If you want to flatten them every so slightly, tap them with a flat spatula when they come out of the oven.
To give these cookies a holiday look, I melted some white chocolate and spooned it into a plastic baggie. Cut one tip off and drizzle over the tops of the cookies.
If you feel like some shimmer on your cookie tray, give them a sprinkle of clear edible glitter before the chocolate dries. You could also use some chopped up candy canes or red and white sprinkles. It's your call how you want the tops to look.
All you need is a big mug of peppermint mocha hot chocolate and a few of these white chocolate peppermint cookies to munch on to get your holiday mojo happening today.
Head over to the Challenge blog to print the full White Chocolate Peppermint Cookies recipe.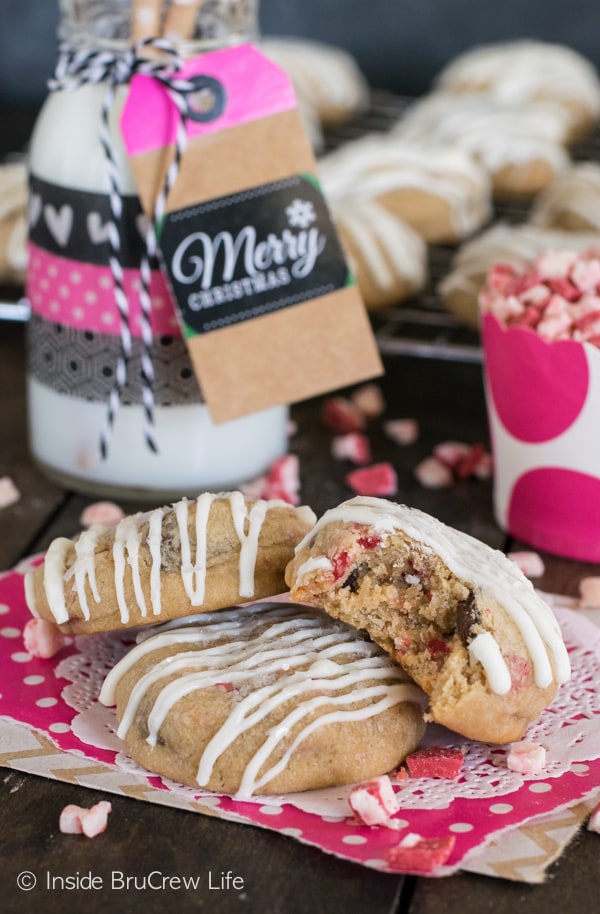 Connect more with Challenge Dairy:
Website | Facebook | Pinterest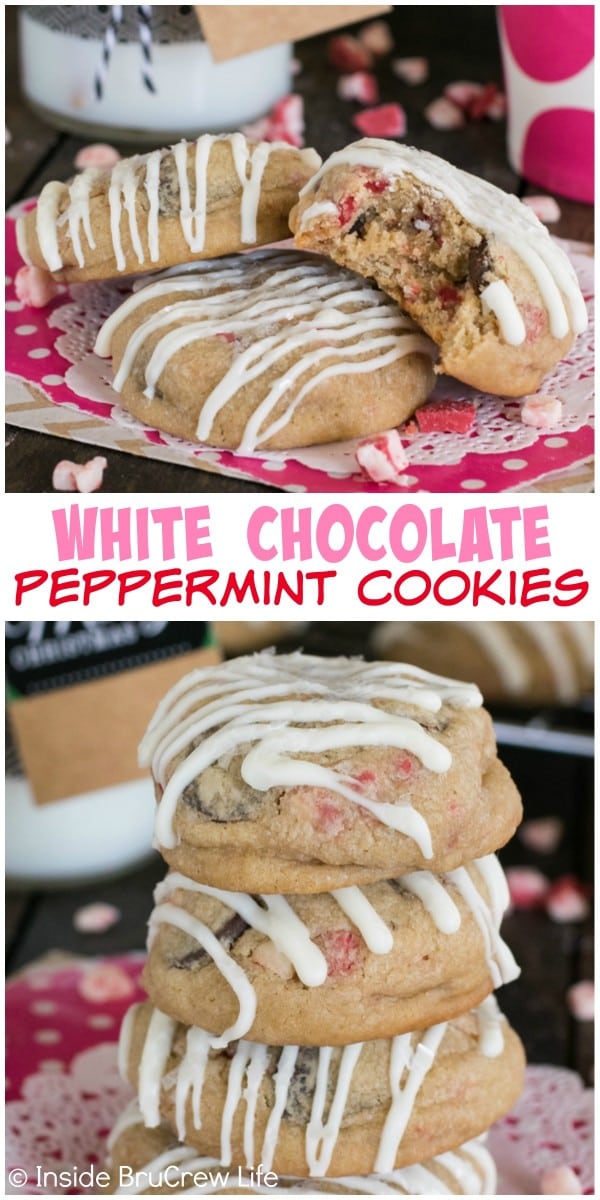 More holiday cookies that we make every year: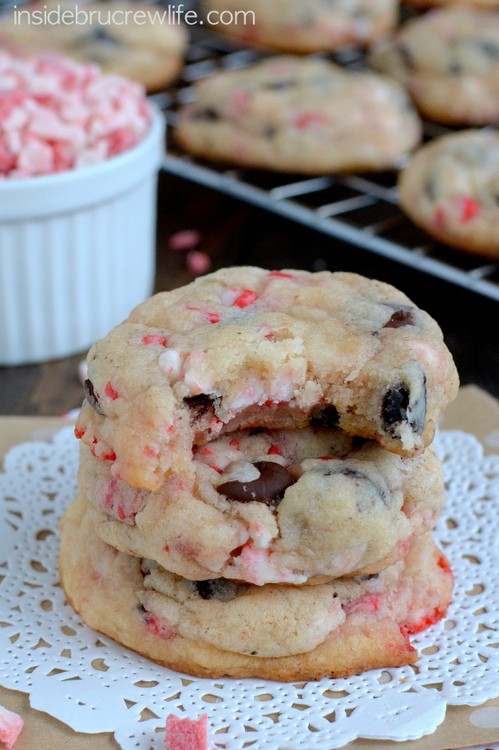 Oreo Peppermint Crunch Cookies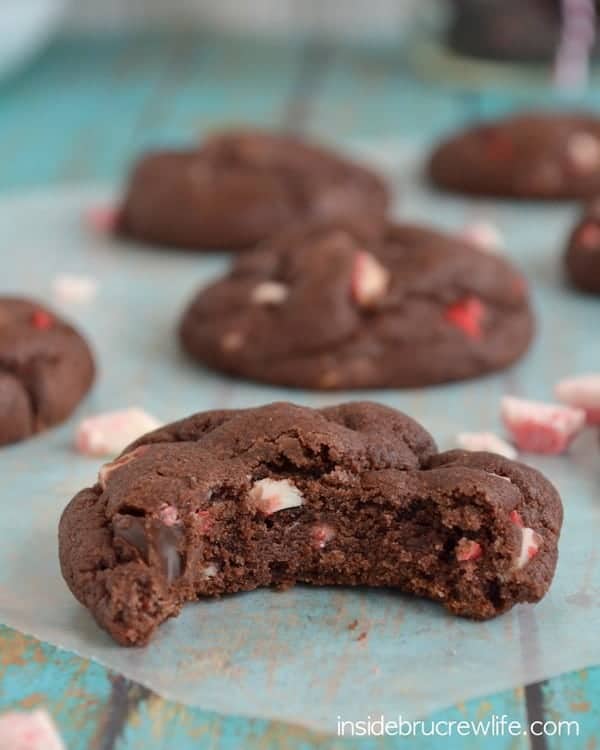 Peppermint Mocha Pudding Cookies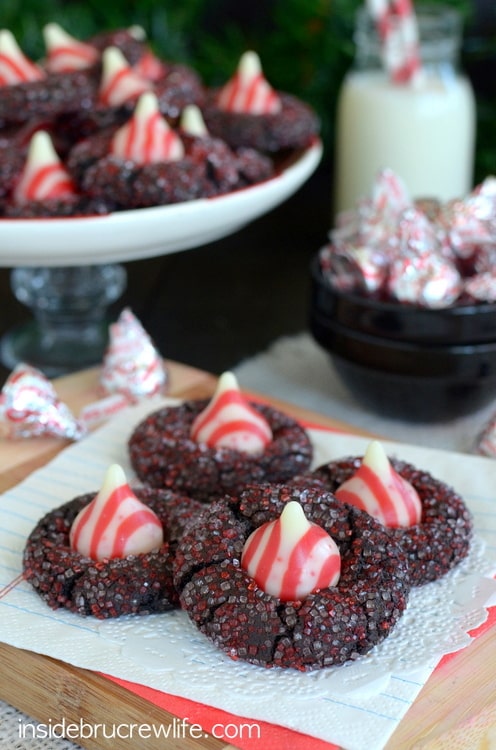 Chocolate Candy Cane Kiss Cookies
*This recipe and post has been compensated by Challenge Dairy. As always, all opinions are 100% my own.