Do you have any family traditions?  One thing that we try to do with our kids each week is Friday movie night with pizza and popcorn.  Last week I created this  Key Lime Pie Popcorn for our night together.
*Make sure to sign up for the BruCrew email to receive new recipes in your inbox.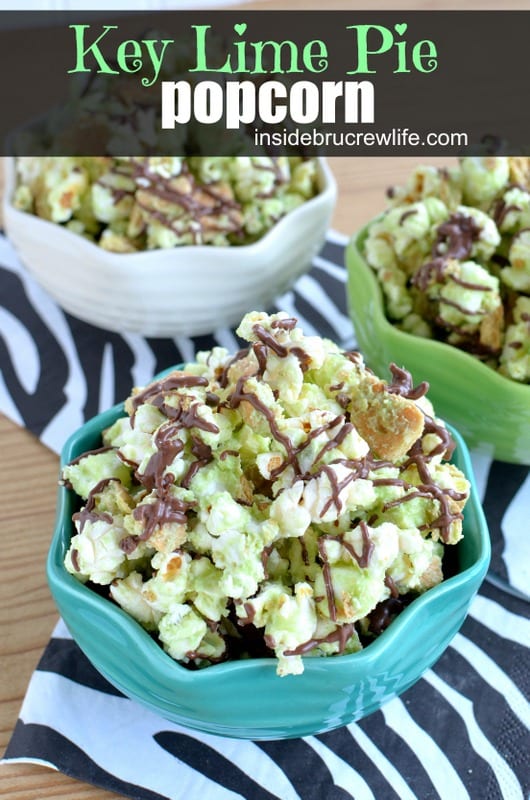 It's that time of year when Spring is just around the corner teasing us here in the Midwest.
We had a few mild days, and then a winter storm came through and dumped about 9 inches of wet, cold snow on us.  The good thing is that it is supposed to be warming up again, and that snow should melt.  I am starting to get anxious for warm weather, although I shouldn't complain because we have had the mildest winter ever.  This is the first real snow storm all year.
But it still has me dreaming of warm beach weather.All the fun new spring flavors at the stores are really putting me into that warm weather mode too.  Citrus must be the flavor for the spring season.  I have seen so many different products using key lime, orange, and lemonade.  It has me craving these Key Lime Cheesecake Cookie Bars too!