A cookie crust and white chocolate drizzles makes this Strawberry Shortcake Fudge a fun no bake dessert for any party! Pretty pink fudge recipe that will get smiles from everyone.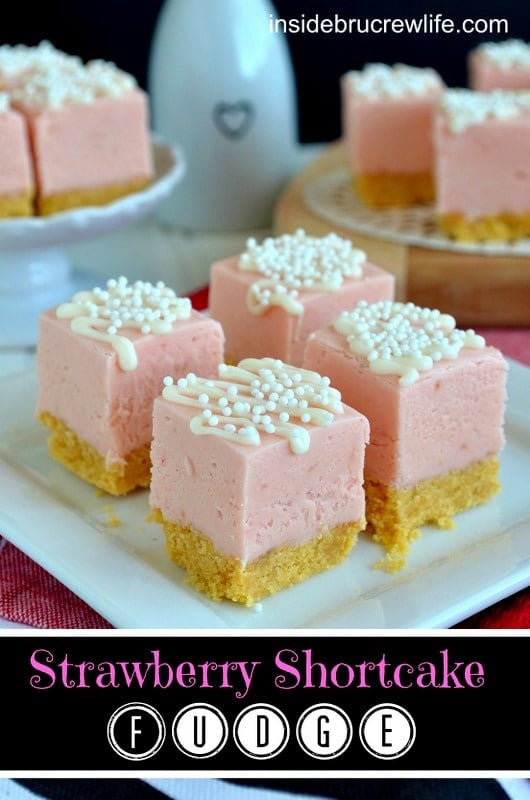 Recently, I decided that I want to make fudge all year long. I mean why should the holidays get all the fudge fun. Am I right?
So far this year I have made this Mocha Mallow fudge and this Caramel Hot Chocolate fudge.
I had so many ideas on what kind of fudge I should make today, but I finally decided on strawberry fudge with a cookie crust because I bought most of the stuff a while ago, and it was just sitting there.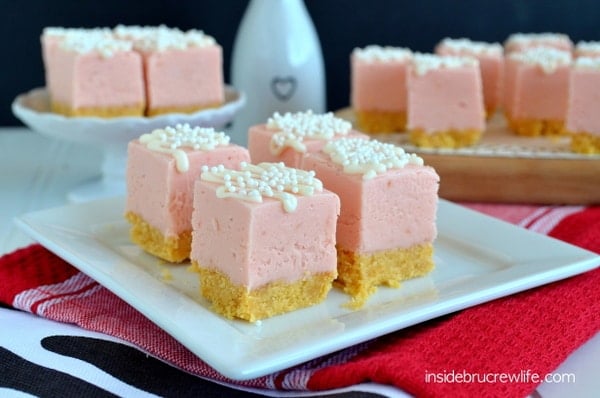 Today though, I wanted a fun girly treat. This Strawberry Shortcake fudge turned out so pretty and pink.
It is the perfect treat to make for a baby shower or birthday party.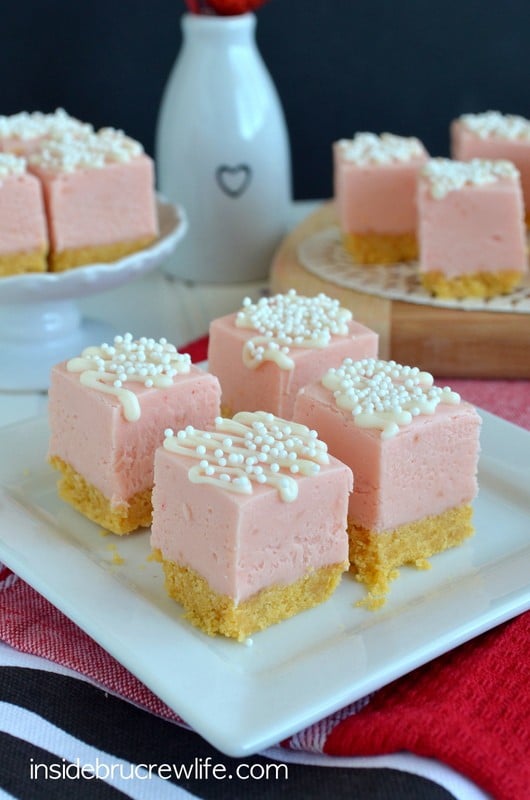 I love how easy this fudge is. It comes together in just minutes.
How to make Strawberry Shortcake Fudge:
Stir together cookie crumbs and melted butter and press into the bottom of an 8x8 pan.
Melt the chocolate chips, butter, salt, and sweetened condensed milk in a pan over low-medium heat.
Stir in the dry Jello powder and marshmallow cream until melted and creamy.
Pour the fudge on crust. Refrigerate for a few hours or until set.
Cut into squares and let it come to room temperature before serving.
PRO TIP: Drizzle the squares with melted white chocolate and add white sprinkles to make the strawberry fudge pretty for parties.