This easy no bake Coconut Fudge Pie has three delicious layers just waiting for you to dive right in to.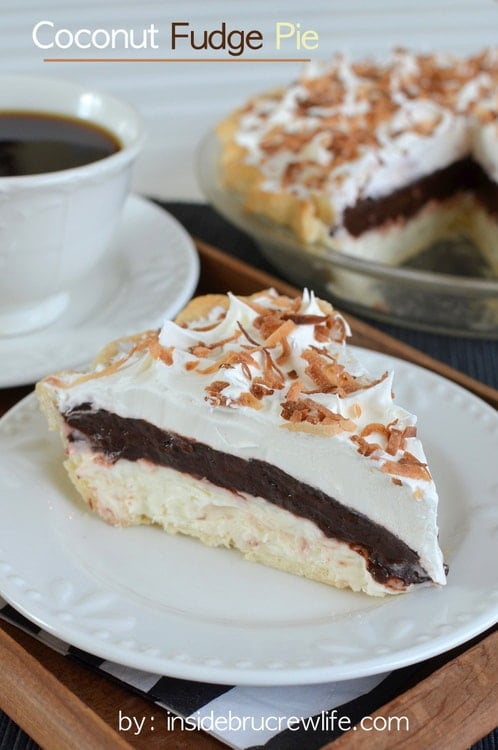 I'm sure  you realize by now that it isn't a coincidence for me to have a treat that coincides with a "national holiday", right?
Yes, I'm crazy enough to know that today is "PI" day.  No, I did not forget the "E" at the end.  Although when I hear the word PI, the only thing I think of is crust, filling, and Cool Whip.
I most definitely do not think of math and school and numbers and and any other 3.14 things.   Nope, definitely just sugar on the brain. [Read more...]