Adding a few extras to a box of macaroni and cheese always has my kids asking for extra helpings. This Bacon Cheeseburger Casserole was a big hit at our dinner table.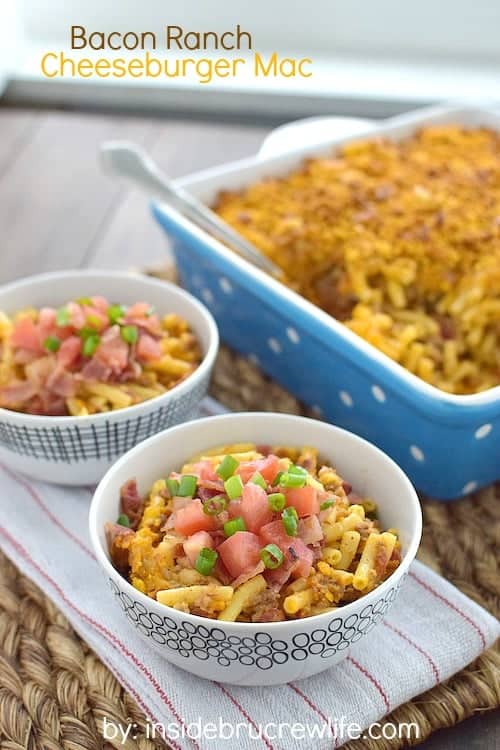 When our kids were younger, I used to dream of the days when they would be just a little bit older and able to do more on their own. There was someone always into something, someone fighting, or someone that needed to be changed. It felt like none stop busy each day.
Then my kids grew up and hit the teen years, and we are even busier than ever. Part of that is because as they have gotten older, they have become involved in different activities. Now I dream about those days when they were little and wonder why I was so anxious to move past the toddler years.
Add all those activities to parents that work full time, and you get one very hectic schedule. We try very hard to have dinner together most nights though.
It is an important time for everyone to just breathe, relax, and regroup before going to the next thing. With a busy schedule, I sometimes have a hard time putting together a fancy meal.
Let's be honest, some nights it is even fast food or pizza around here. That's why I am always on the lookout for ways to create a meal that starts with something simple.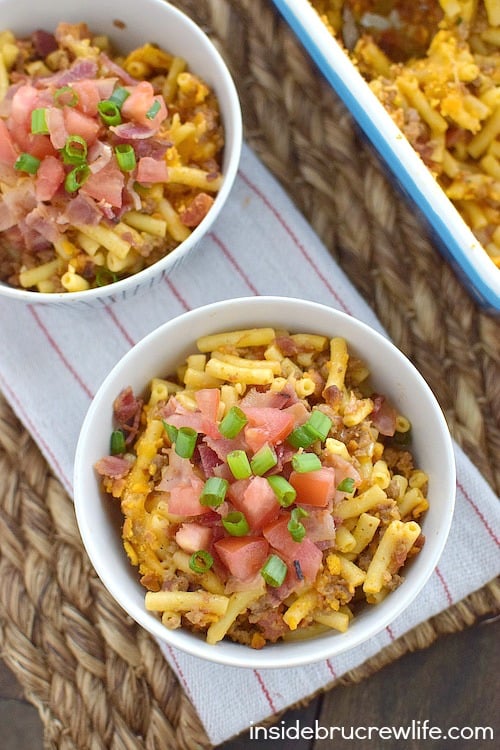 Mac and cheese is always met with smiles around here. Now my kids love it made right from the box, but they really love it when I get creative and jazz it up.
Now when I say jazz it up, believe me, it is still a simple meal that can be on the table in 30 minutes. That is an important factor when we all have activities and homework to get to.
I created a quick and easy meal that our entire family would love using a box of mac and cheese. One of the favorite meals around here are cheeseburgers. But grilling out when it is 20 degrees and snowy doesn't always sound appealing to my husband, so I thought I would incorporate some of our favorite burger flavors into the mac & cheese.
As the noodles were cooking in a saucepan, I cooked up some hamburger with some onions and garlic in another pan. When that was finished and drained, I added a can of spicy tomatoes, some crumbled bacon, and some ranch powder.
By this time the noodles had finished boiling, so I added milk and butter to get it nice and creamy. Add the meat mixture and dinner is ready to go.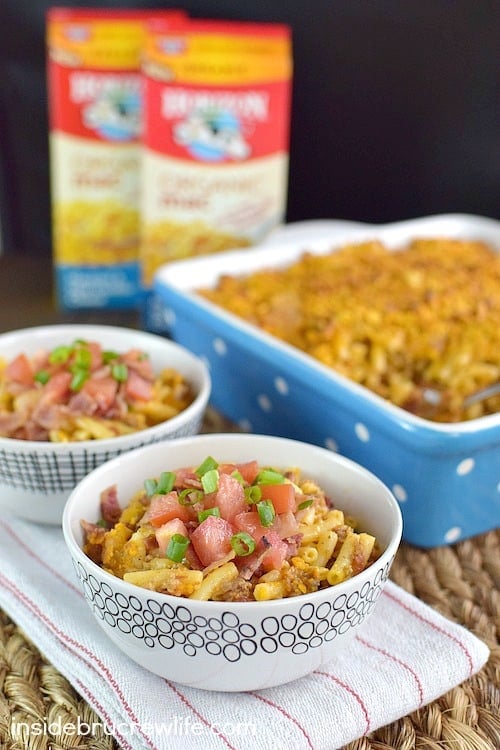 But wait! If you want to really go all out on dinner, spoon the mixture into a baking dish and top it with some shredded cheddar cheese and crushed crackers. It only takes an extra 15 minutes in the oven for an extra cheesy and amazing dinner option.
Our youngest asked if we could have it for three meals in a row. I'm going to call that another quick dinner success.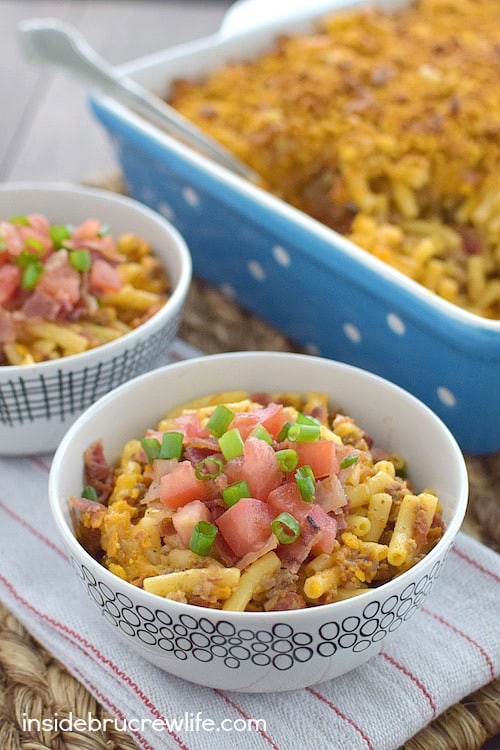 More Pasta Dinners
Do you love a recipe you tried from Inside BruCrew Life?
Please leave a 5-star ⭐️ rating and a review in the comments section below.