Banana Bread French Toast Sticks are a fun way to enjoy the classic treat. Your kids will love their dunkable nature.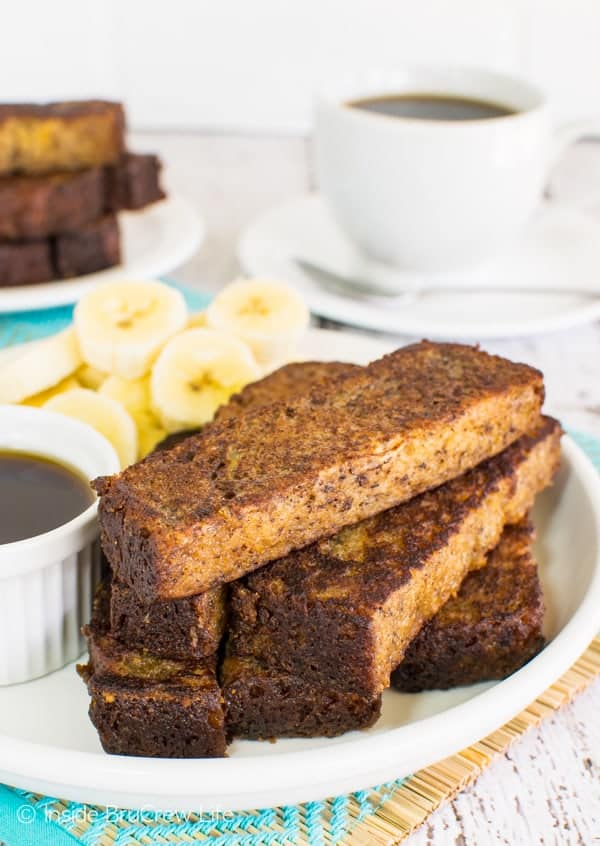 CLICK HERE TO PIN THIS RECIPE FOR LATER!
Now that school has been in session for over a month, the newness of "back to school" has worn off. Our kids were getting up extra early each morning, eating breakfast, and leaving with plenty of time to spare. The past week they have been hitting their snooze buttons more and more each day, trying to get a few extra minutes of sleep.
I have a feeling that one of these days, all of them will turn off the alarms, and they will be getting tardy marks. I guess I better make sure my alarm is set early too. Now that all three of our kids are older, we don't have to get up as early to help them get ready.
As much as I hate that they are growing up, I do enjoy certain aspects of having older kids. Not having to get up early is a definite perk. Since I'm not a morning person, I have to make sure there are breakfast goodies either on the counter or in the freezer the day before.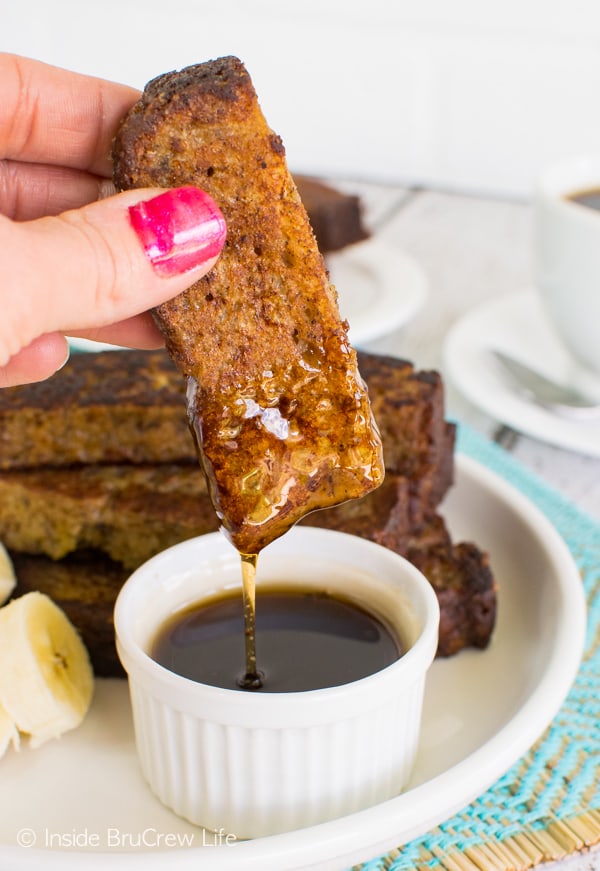 There is never a shortage of bananas in our house, so I make a batch of double chocolate banana muffins at least once a month. The other weeks, I usually use up the ripe bananas on sour cream banana bread.
Last week I made two loaves of that bread, just so I could do something fun with the extra loaf. We usually have boxes of frozen French toast sticks in the freezer for the kids to heat up in a hurry, but this week I cut the extra bread into sticks, dipped them in eggs, and fried them in a skillet with butter.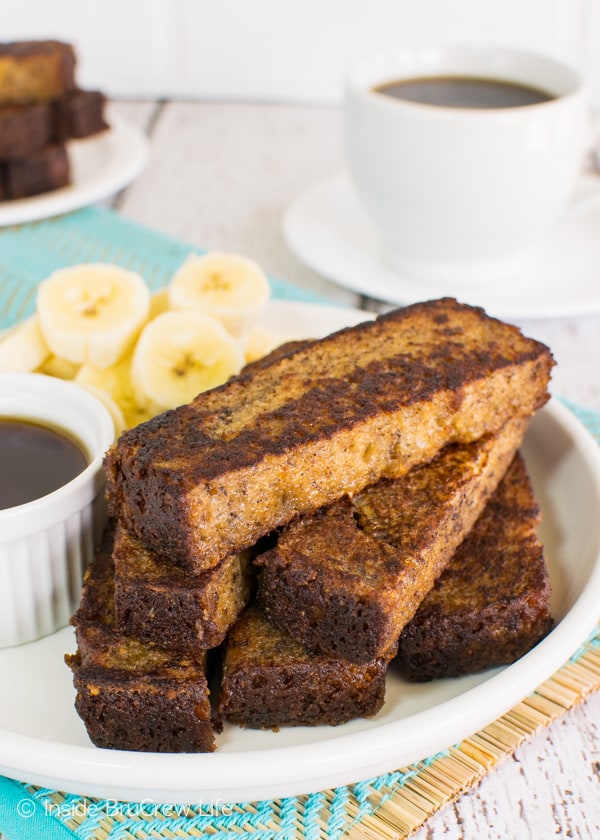 Holy cow! I may never eat the plain ones again because the banana ones were so good. These banana bread French toast sticks will keep in the fridge for at least 5 days making them a perfect school breakfast for at least one week.
You can also freeze the entire batch, and just let the kids reheat what they will eat in the microwave.
Just an FYI, I even thought they were good cold, which means they are great for eating on the go. That is, if everyone oversleeps and has to run out the door in a hurry!
*I am a breakfast contributor for Food Fanatic. Head over there to print the banana bread French toast sticks recipe.