Try a piece of this Banana Caramel Coffee Cake warm out of the oven. That crumble topping and sweet glaze will have you going back for another piece in a hurry.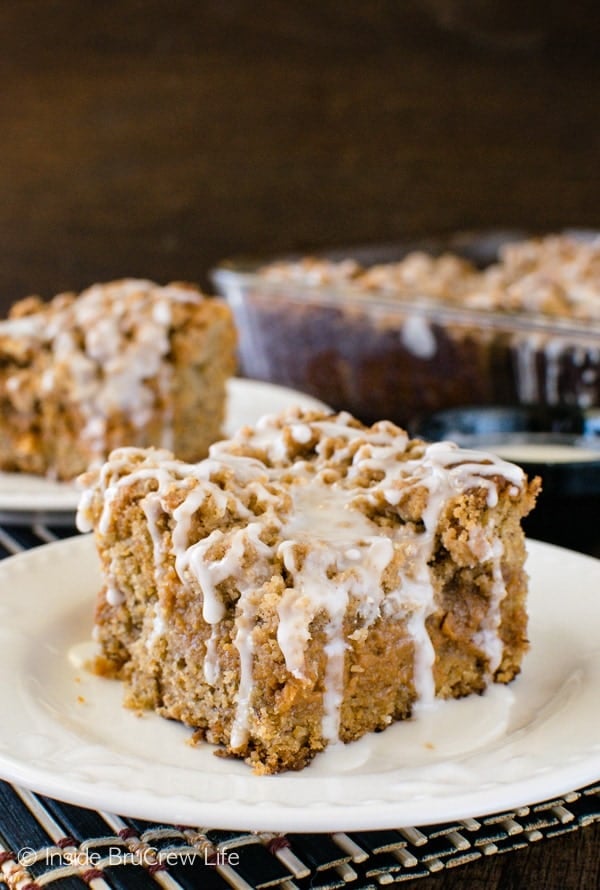 CLICK HERE TO PIN THIS RECIPE FOR LATER!
I think fall may have officially arrived. Maybe. Maybe not. After all, the last time I thought that, the 80 degree weather came back with a vengeance. Not that I mind this Texas weather. As much as I love the cooler fall days, I would much rather take an afternoon nap in the warm sun.
If the weather cooperates with me, I like to take a 30 minute break from my chores, baking, blogging, or whatever it is that I'm doing that day and sit in the warm sun. That little break gives me the boost I need to get the rest of my work done for the day.
Well, most days. There have been a few days that I just wanted to do nothing after that little pause in my day because I was so sleepy.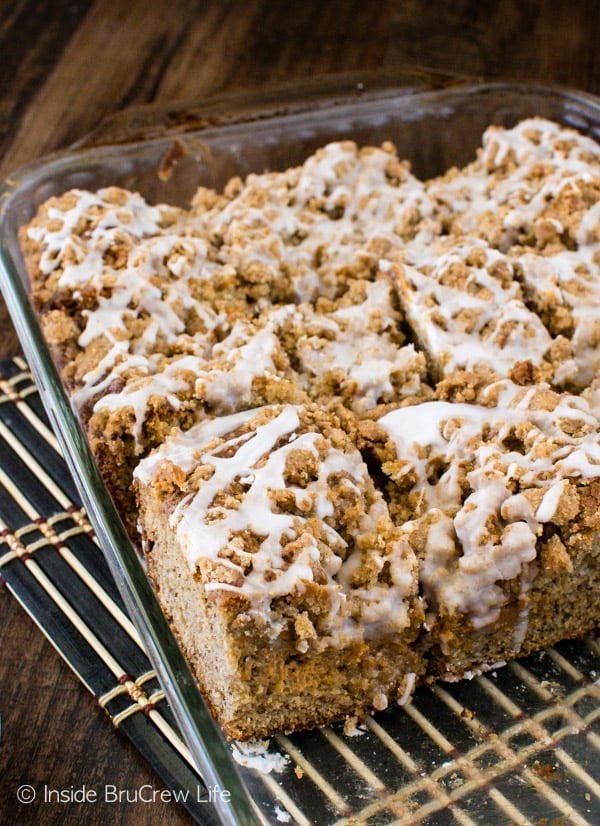 It has been a while since the last banana treat, so I couldn't wait any longer to share this bad boy with you. There are so many layers of goodness going on in this coffee cake that I'm not sure where to start.
About a month ago I made these Banana Caramel Cupcakes, and I have not been able to get that flavor out of my mind. Those flavors paired so well together that I had to find another way to put them together because you need to experience it too.
As the bananas on the counter continued to ripen, I remembered this Banana Split Coffee Cake. It got me wondering if I could substitute the pie filling for a caramel cheesecake swirl. It was definitely worth a try!
One thing that I did differently on this banana caramel coffee cake was to boost the crumble topping. Giant crumbs and a sweet glaze drizzled on top was probably the best thing I could have done to this cake. It might be a super ugly cake when it comes out of the oven, but holy cow does it taste good!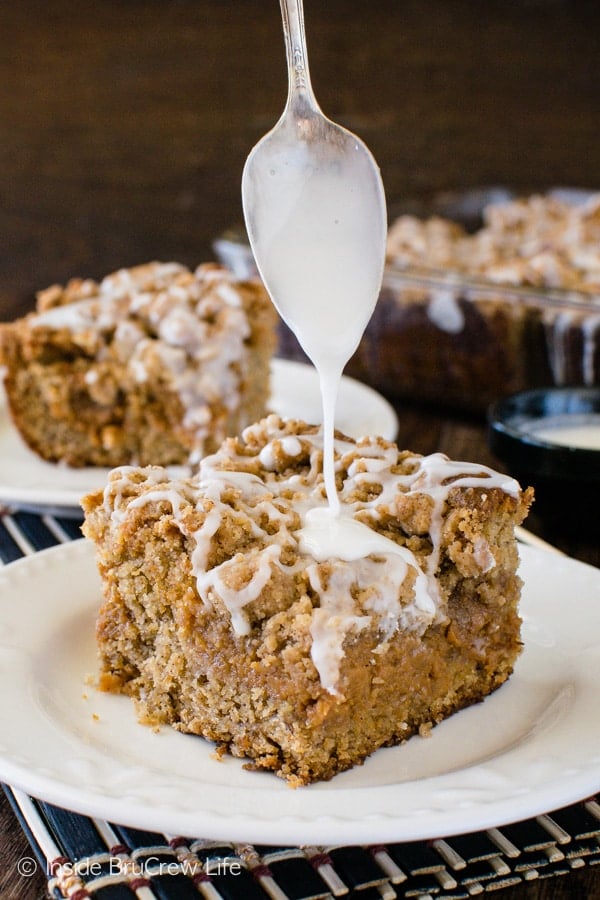 Trust me. A warm slice of this cake with that glaze dripping down the sides will make you swoon. I'm seriously drooling over here thinking about how good it was. Now I wish I had not given all of it away! Next time, I need to hide the extras in these freezer boxes because I might need a sweet snack after my afternoon break to wake myself up.
Who am I kidding? With all the baking I do, there is no need to hoard the goodness all to myself! My jeans already hate me enough as it is.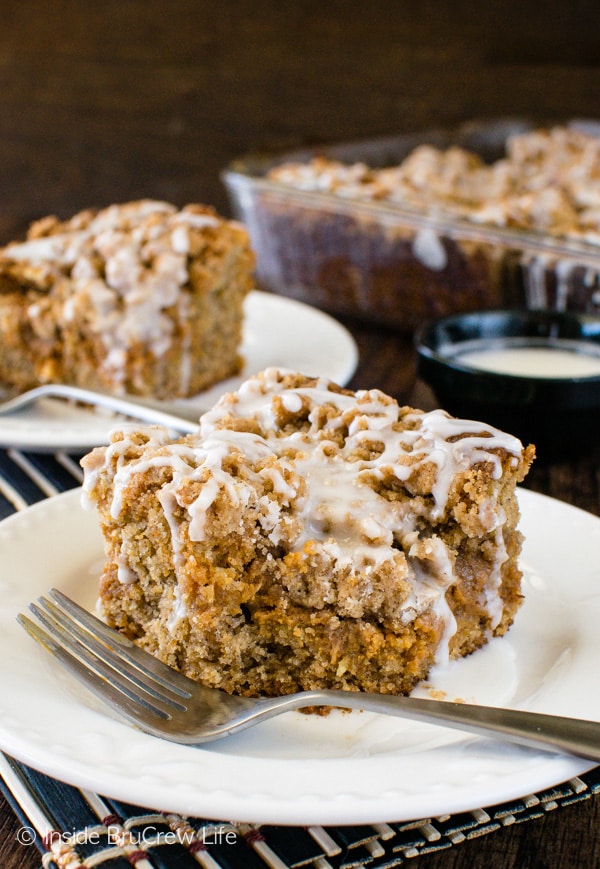 *This post contains an affiliate link. We receive a very small percentage of sales made from purchases made from these links. Thank you for supporting BruCrew Life and allowing us to share products and brands we love.