These home made Peanut Butter Easter Bunnies are a fun treat to make for Easter baskets.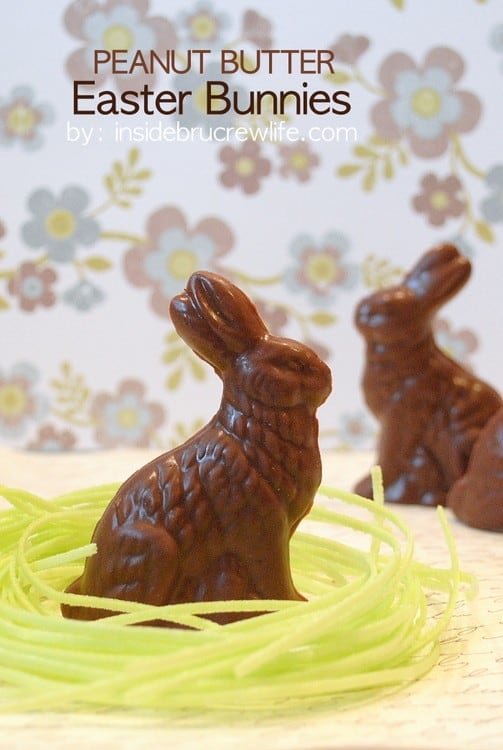 Why is it that as a kid things seem so much larger than what they really are?
My husband just cracks up when I talk about the chocolate bunnies we used to get in our Easter baskets.
I swear they were 2 feet tall and solid chocolate!!!!
He just laughs at me and says, "Do you realize how much one like that would cost? "There is no way your parents bought 5 of those!"
I don't care how silly I sound...I still say they were that big, and I always ate them ears first!!!! They pretty much lasted a good month or more!
This time of year also brings back great memories of going to my grandparent's house for our annual Saturday egg hunt.
The best part was the huge peanut butter eggs that had our name on them!!! (they were at least a pound each)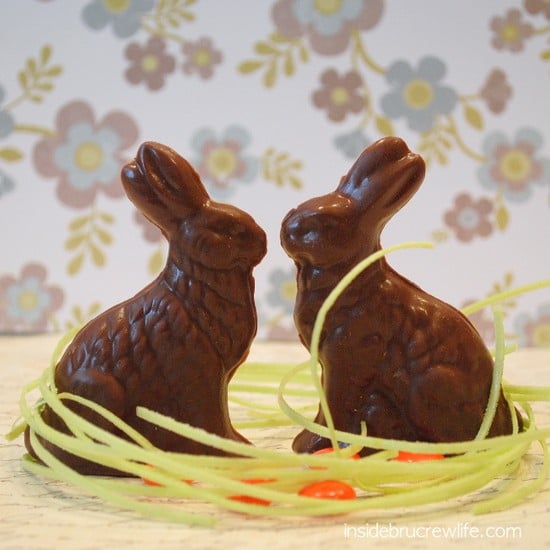 They were the absolute best! I am not sure where they got them...but they were delicious!
The peanut butter filling in these bunnies totally reminds me of those eggs.
GUESS WHAT?
You know where I am going with this right? Yup, my kids are getting huge peanut butter eggs with their names on them this year. I think it is a great tradition to start up!
First I decided to fill an old bunny candy mold that I had from when I was little....but you could totally shape it into eggs and dip those too. (some time this week I will be making those big eggs)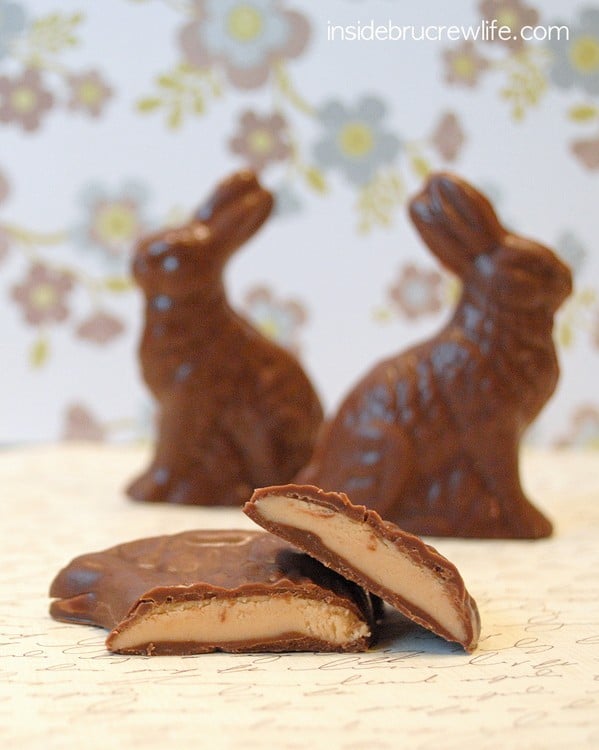 Do you love a recipe you tried from Inside BruCrew Life?
Please leave a 5-star ⭐️ rating and a review in the comments section below.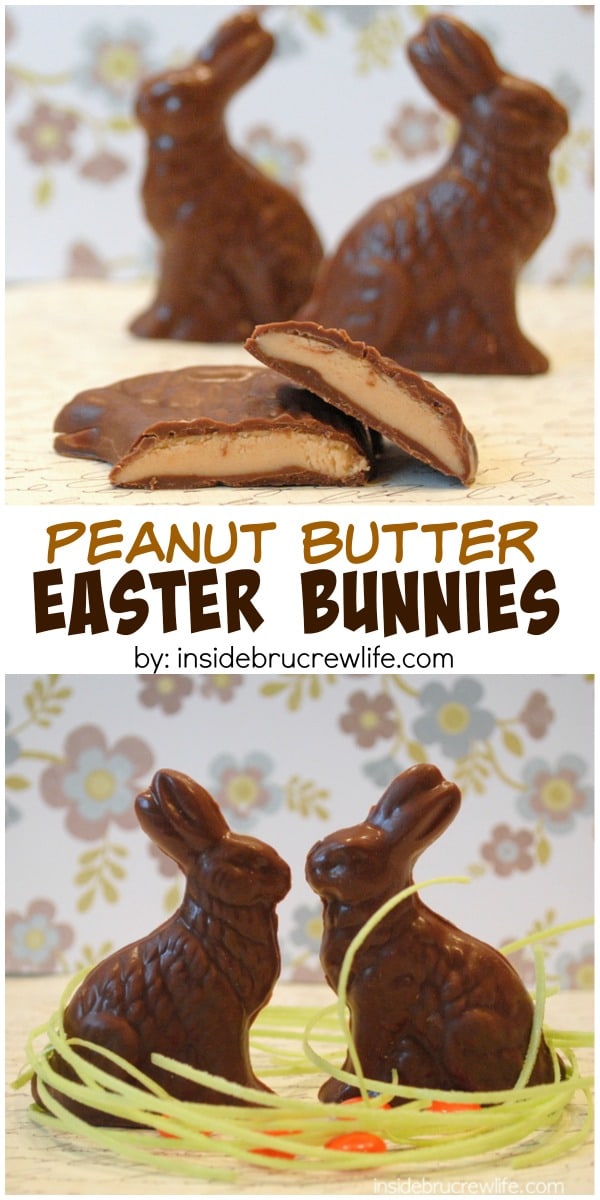 *This post contains an affiliate link. We may receive a small percentage from sales made through these links. These free referral links do not cost you anything extra. Thank you for letting us share products we use and love.