Caramel drizzles, candies, and frosting give these Banana Caramel Cupcakes a delicious sweet and salty taste. Great dessert recipe to use up those ripe bananas.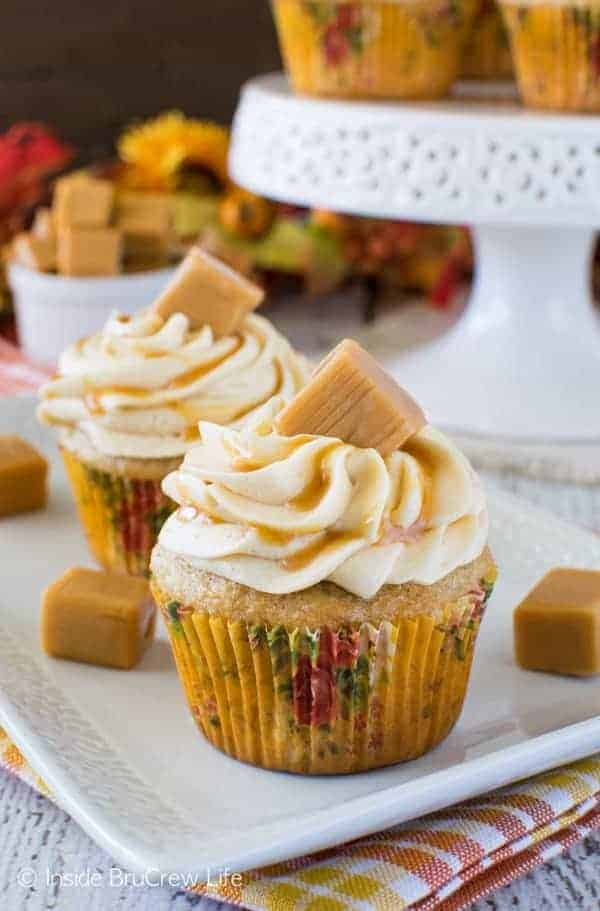 CLICK HERE TO SAVE THIS RECIPE FOR LATER!
Over the past few years we have been doing more and more CrossFit. I actually hated it when we first got started. The best part of my day was when it was all over and I could eat breakfast. But the more we went, the more I started to like doing the different moves. Ok, fine. I liked the way my body looked when I was actually consistent with exercise and eating right.
Did you know that working out can be dangerous? If you are not lifting weights properly and are not doing the moves correctly you can injure yourself very easily. I'm looking at you box jumps...my leg will probably always have a slight indent from when I hit the side of that box.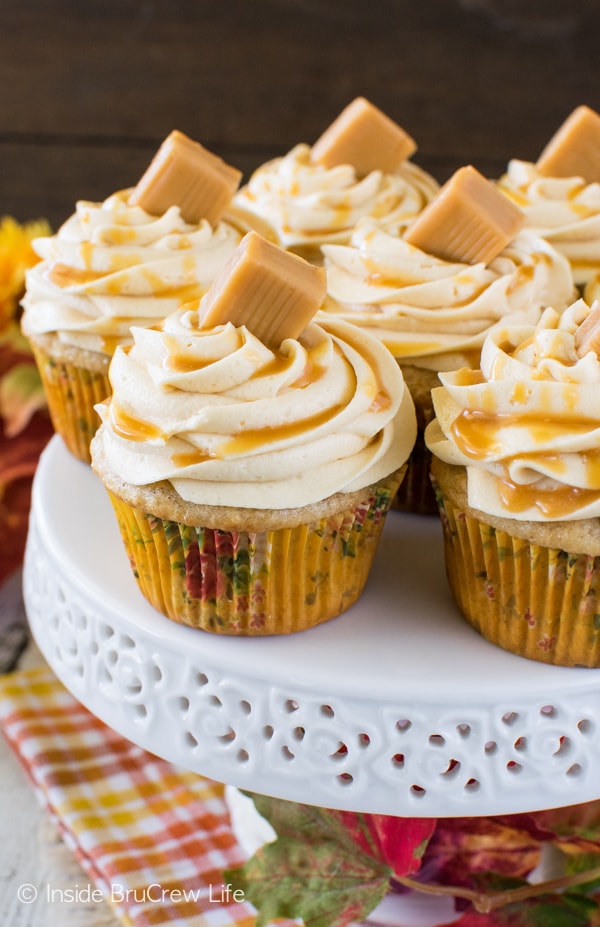 I still like to run occasionally to switch things up from time to time. What I never realized were the dangers in running outside. The other day I was running and hit a swarm of little bugs. My eyes and nose still have not recovered.
Then there was the day when it started to thunder and lightening. You better believe I got home in record time. Of course, the biggest danger are dogs. I am always afraid I will run into a big one that has gotten out of his yard. What I didn't realize though is that dogs on leashes can be dangerous too.
A few weeks ago I was running and I saw a lady with her little dog ahead of me. She moved over to the side of the sidewalk to let me pass her. As soon as I got right beside her, her little dog lunged at me and bit my leg. I jumped out of the way pretty quickly, but not before his little teeth put a small hole in my pants. Stinking little beast! It didn't hurt, so I just kept running. Next time I see a dog on a leash though, I will be going all the way around for sure.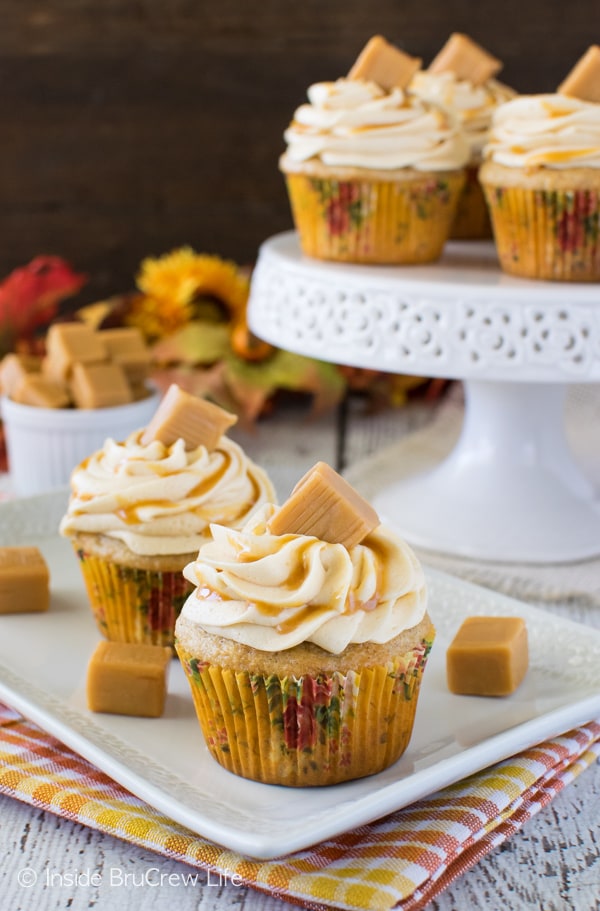 Another danger in life is trying to cut sugar out of your diet and having cupcakes in your kitchen. Baking sweets right now probably isn't the smartest thing I've ever done. Thank goodness for local friends on Facebook to come take them off my hands before I ate them all!
Recently I had a reader ask as if this chocolate chip banana cake could be made into cupcakes. I had actually never baked that particular recipe in cupcakes, but I knew it would work. Since I had some ripe bananas on the counter, I went ahead and made a batch to test it out though.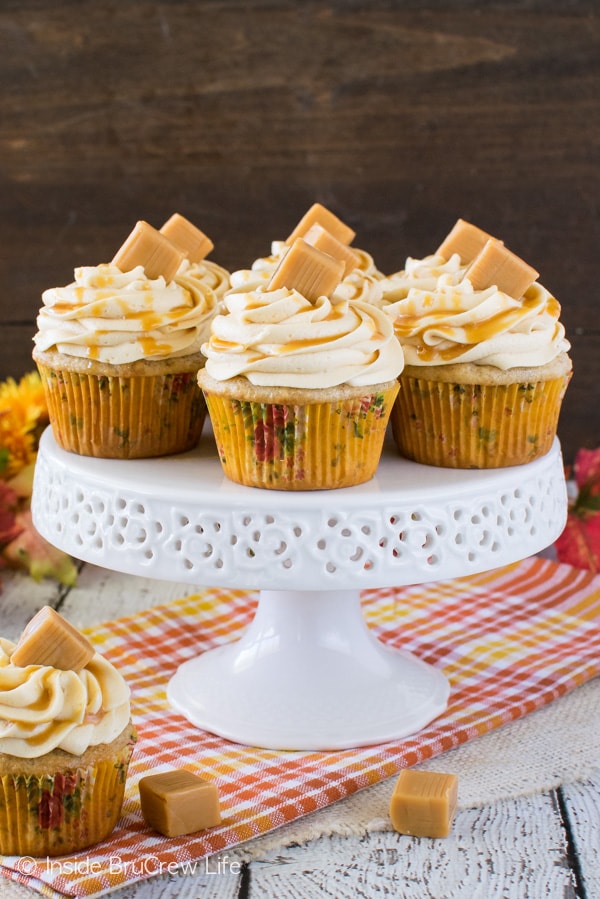 At first I couldn't decide what frosting to make for the tops of these cupcakes. Should I do chocolate, peanut butter, or mocha? Then as I was digging in the pantry for fun candies or sprinkles to jazz up the tops, I found a bag of caramel candies in the very bottom of my bin. Ding, ding, ding! Caramel was the answer to my frosting question!
Three times the caramel goodness makes these banana caramel cupcakes a sweet treat for any party or dessert time. Although, if you are aliens like my children, you will scrape the frosting off and eat the "muffins". Some days I'm not sure I know who they are...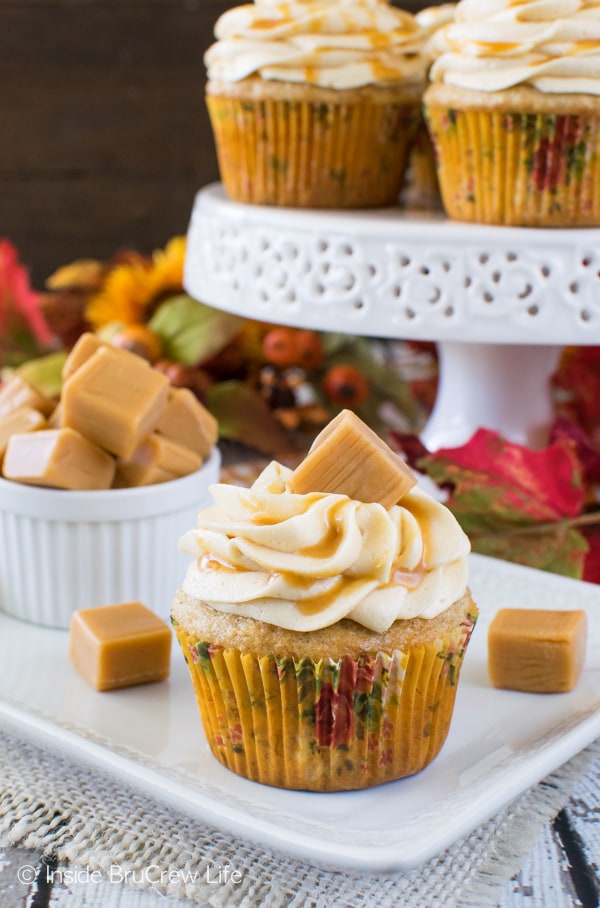 More treats with caramel goodness in them: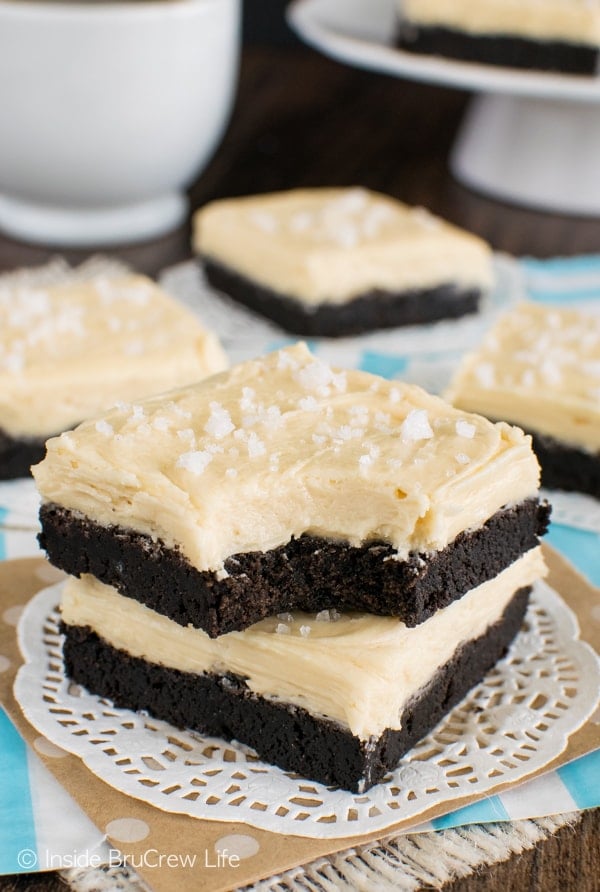 Salted Caramel Chocolate Sugar Cookie Bars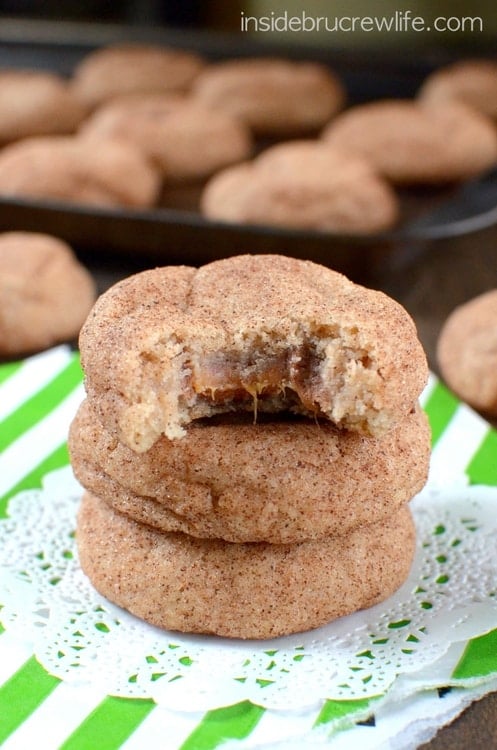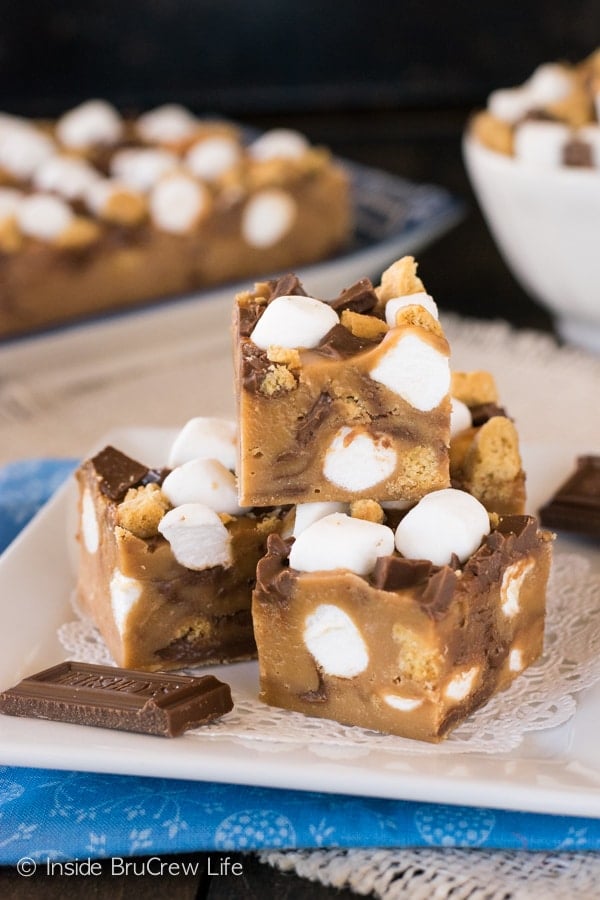 SaveSave