Looking for a new and easy cookie recipe? Have you tried cake mix cookies yet? These Banana Caramel Cookies will satisfy the cookie monster in you.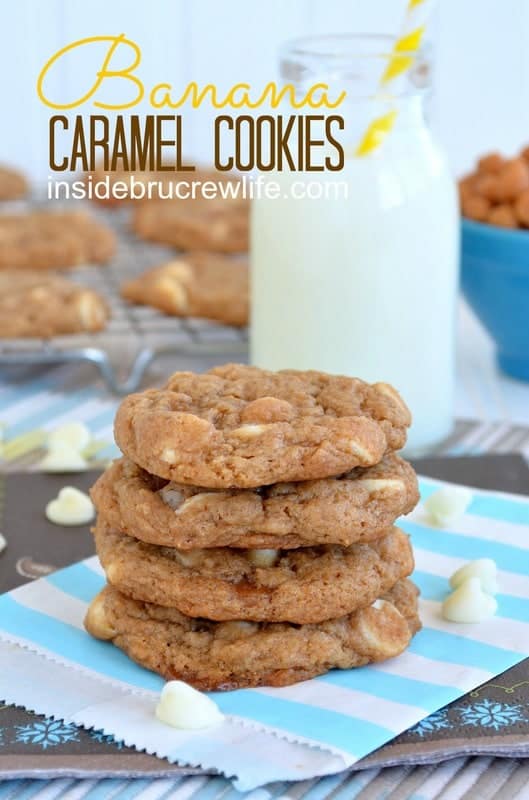 Cookies are the one thing that we are never short on around here. They are the perfect after school snack or after dinner treat. I bake quite a few and then freeze bags of them for lunches, or for my hubby to take to his meetings. They all love to see him coming with a tray of goodies. I'm glad they are willing to be my guinea pigs for all the recipes I make up.
Cake mixes are one of my favorite go to's for a fast cookie. All you need is a cake mix, some butter, and usually an egg. But today we are substituting the egg for some BANANA. For some reason my kids are not eating the bananas on the counter, so I have resorted to making lots of Banana Bread muffins and cookies to use up those brown bananas.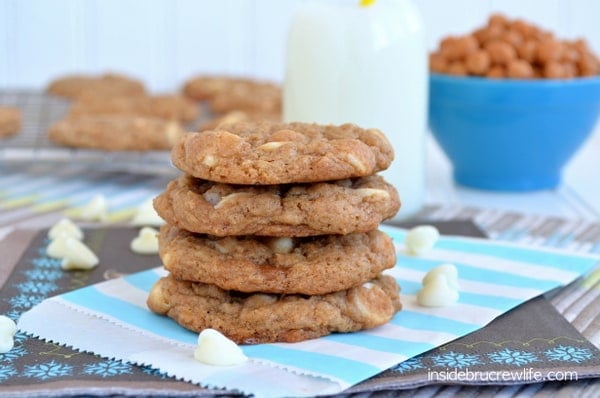 These Banana Caramel Cookies are just a spin off the Banana Reeses cookies that I made last year. They are one of my all time favorite cookies. They are soft and puffy and just perfectly full of Reese's. It was so fun to see one of the ladies from our church make them for our Christmas cookie exchange!
One thing I will suggest with these caramel filled cookies is to use a Silpat or parchment paper on your baking sheet. The caramel will melt under the cookies and stick to the pan if you don't get them off quick enough. I absolutely love using my Silpat because I don't worry about things sticking any more. Another quick warning is to put them on parchment paper to cool as well. I made the mistake of putting my first batch of cookies on a wire rack. Yeah...they stuck to the wire just a little bit when I went to move them over for the next batch.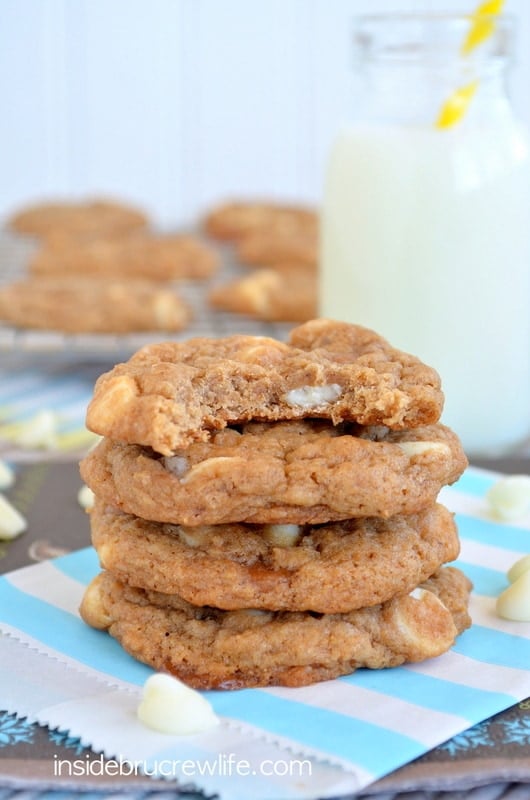 Hey, wait a minute? Who has been sneaking bites of my cookies? I better find a better hiding spot in the freezer. Wink, wink!!!
Stay up to date on all the BruCrew baking
by following here:
FACEBOOK | PINTEREST | GOOGLE+ | TWITTER | INSTAGRAM
********************************
Here are a few other ways we like to get rid of brown bananas: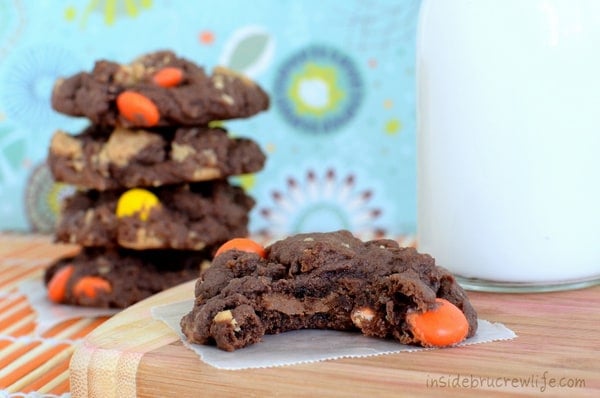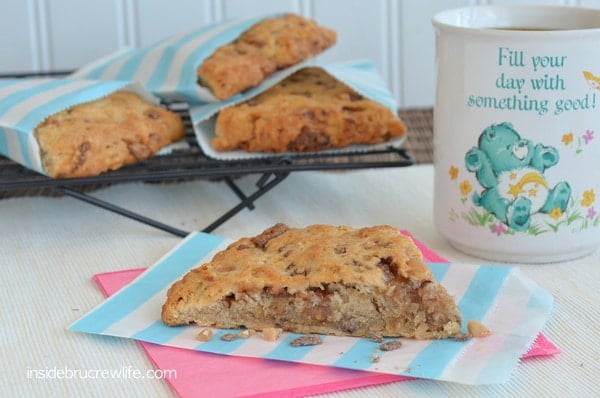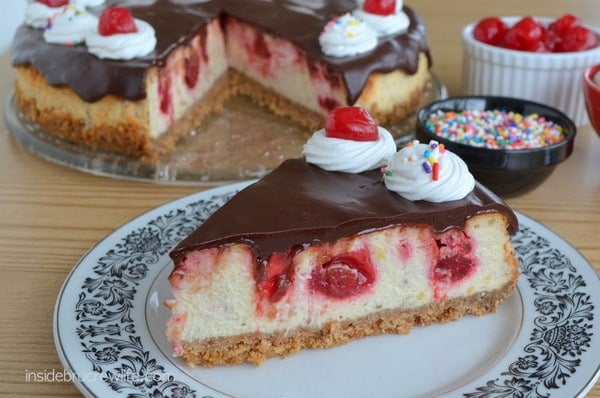 Banana Split Cheesecake