Swirls of strawberry pie filling and a rich and creamy chocolate topping make this amazing Banana Split Cheesecake an incredible dessert. It's the perfect summer dessert for any picnic or BBQ.
This post really has nothing to do with this banana cheesecake recipe that is staring you in the face. Other than it is to celebrate this big life change we just made.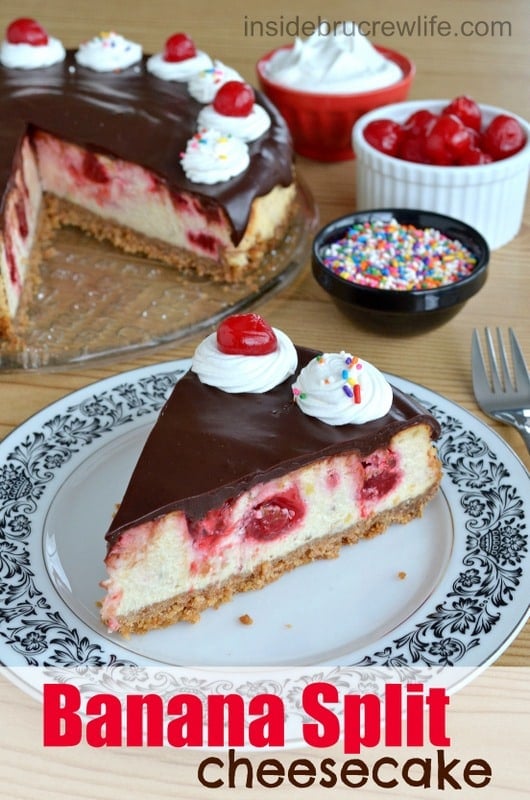 My husband started his new full-time job today as an assistant pastor at our church. Over the past year, we have been making changes in our family to get ready to follow this dream and conviction.
I know that God will provide all our needs, and we will be fine because we are following God's will for our lives.It is going to be an adjustment to living with less.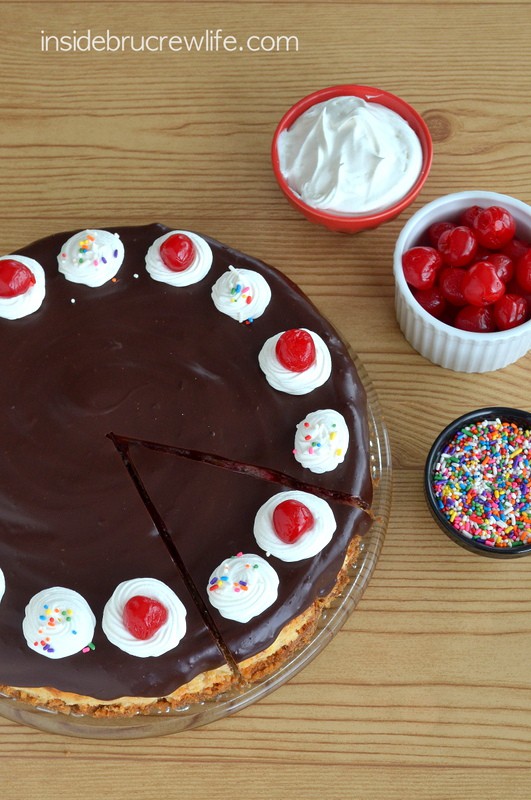 I am ok with this now. Honestly, a couple of months ago, I wasn't so sure! Oh, I didn't have any doubts about following my husband into ministry. We have been in ministry ever since we got married, so that wasn't going to be a hard change.
The hard part comes in giving up a very decent salary for a ministry salary. The materialistic part of me liked being able to buy whatever I wanted, whenever I wanted. I liked have good health and dental insurance. Over the past 14 years of marriage, we have been in different jobs with different pay, and do you know what? We have never been lacking. God has always provided just what we needed, when we needed it. It is amazing to me to look back over the years and see how much He has provided for us.
One of my favorite verses is "My God will supply all of your needs according to His riches in glory in Christ Jesus." Philippians 4:19 I am clinging to that as we move into this new position of life.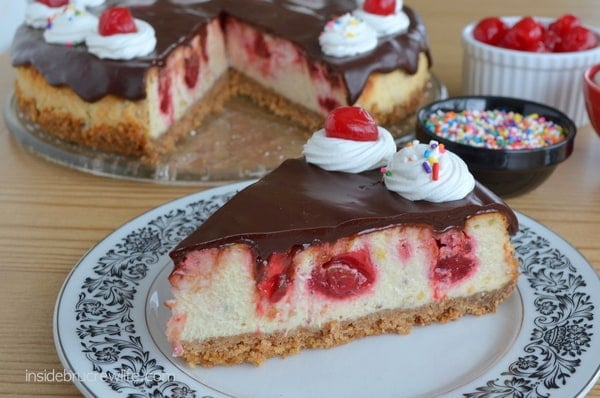 How many of you do the one word resolutions? For the past few years, I have picked one word that I want to focus on for the year. I have been thinking for the past few weeks about what I wanted that word to be. And I kept coming up with nothing. Nothing jumped out at me...nothing seemed to fit just right. Until today at church. Today's service was communion and what God means to you. We filled out cards with one or two words that describe what God means in our lives. As I sat praying and thinking, there was a video playing on the screen. A video that showed Jesus' ministry on earth and how He amazed the people in everything He did. The word that kept popping up on different screens was the word AMAZED! That was it! That was the one word!
The dictionary describes AMAZED as being filled with wonder; to cause amazement. 2013 is going to be a life changer for us big time. How do I see that word being part of our life?
I want to be open every morning to being amazed by God's unconditional love for me and for my family.
I want to be amazed at how God chooses to supply our needs.
I want to keep being amazed by my husband for giving up a high paying job because God called him to ministry.
I want to teach my kids the amazement and joy that can come from being in God's will, even when it means having less.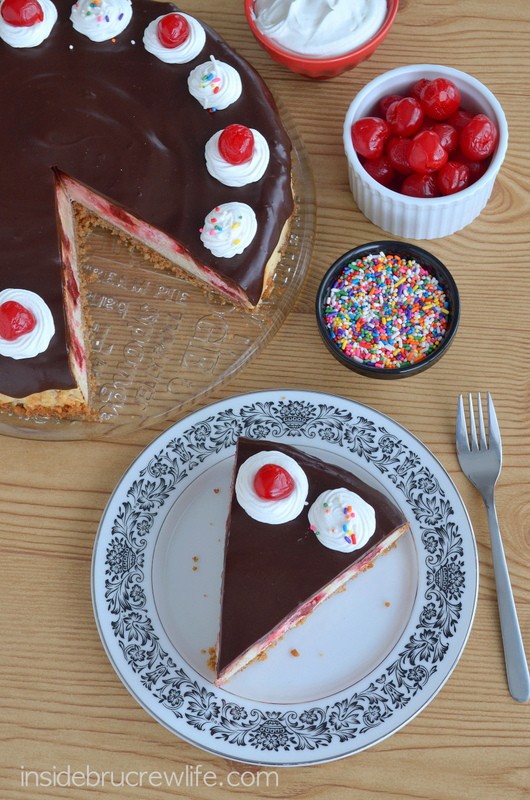 Over the past year, I have been amazed as I stepped away from blogging as a hobby. This year I have started to look at blogging as a part-time/full-time job to help supplement my family in our new position. I love that something I enjoy doing has enabled me to pay some of our daily bills. God has opened so many doors for me with blogging, and I am excited to be amazed in what this next year holds. Without my blog, I would have to most likely work outside the home and maybe not be home for my kids during breaks. I may not be the most perfect mom all the time (hello, I have patience issues), but I want to always be available at all time for when my kids need me.
Blogging is something that I enjoy doing, but at some point I knew all the time I was putting into it, would need to become a job with a real paycheck. I know that I have a long way to go before I consider it a full time job, and I am ok with that. Remember what I said earlier? God is going to provide what our family needs when we need it. I don't have high aspirations of becoming rich on blogging, but I do want to provide for my family in a way that I love. And if that means it stays a part-time job, I am ok with that.
Some of my blog goals for this coming year include:
1. Go to a conference. (I have already bought my ticket to BlogHer...woo hoo!)
2. Learn how to use the Photo Shop Elements that has been sitting on my computer for a year.
3. Branch out a little and post some more dinner ideas.
4. Plan out a daily schedule for blogging and housework.
5. Eat more cheesecake. Ok, I just threw that in there to see if you had stuck with me through this long post.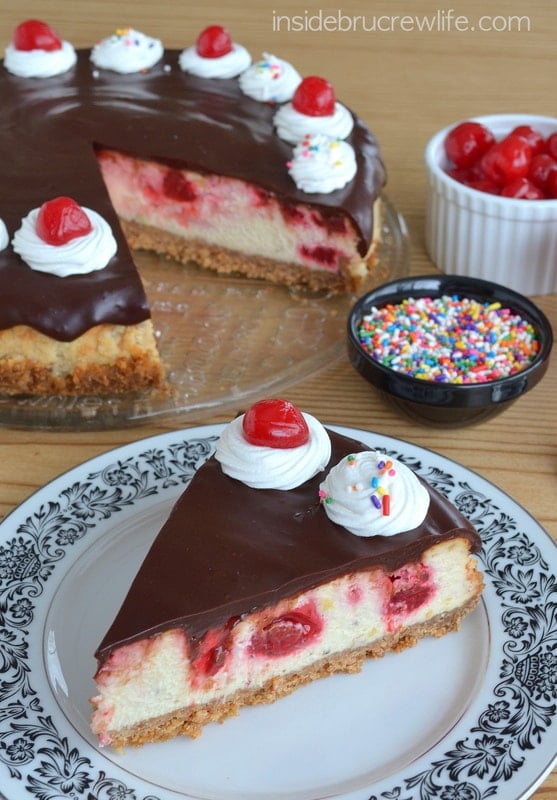 Ok, let's get to this gorgeous banana split cheesecake. I think this just might have been the best one I have ever made. The key to this creamy cheesecake is baking it at a lower temperature for longer. Ok, for a lot longer. I was getting nervous that I was over baking it, but when we cut into it I was happy to see how creamy and perfect it was all the way through. The banana flavor was subtle enough to not overpower you, but it was definitely there.
Let's talk about the crust for a minute. Banana split is an ice cream flavor, so I decided to crush up some waffle cones and press it into a springform pan as a crust. You will either like it or you won't . I liked the flavor that it added to the cheesecake, but my husband didn't like the texture. I'm going to be honest with you here. I was hoping that the crust would be slightly crunchier, like a cone. But heating up the cones makes them a little bit softer. It will harden back up as the cheesecake cools, but not as hard as a cone. Feel free to substitute graham cracker crumbs if you think you won't like it with the waffle cone crust. Personally I kind of liked it because it was different.
And what better way to incorporate some chocolate into the banana split but with a chocolate ganache. Is there anything better than a warm chocolate ganache? I had to lick the pan clean after pouring it over the cheesecake. No way was I wasting even one drop of that deliciousness!!! Part of me thought about scraping some off, but I resisted that urge. What? You know you would think the same thing!
I'm thinking that this would be a great end to a home made Valentine's dinner for your sweetie.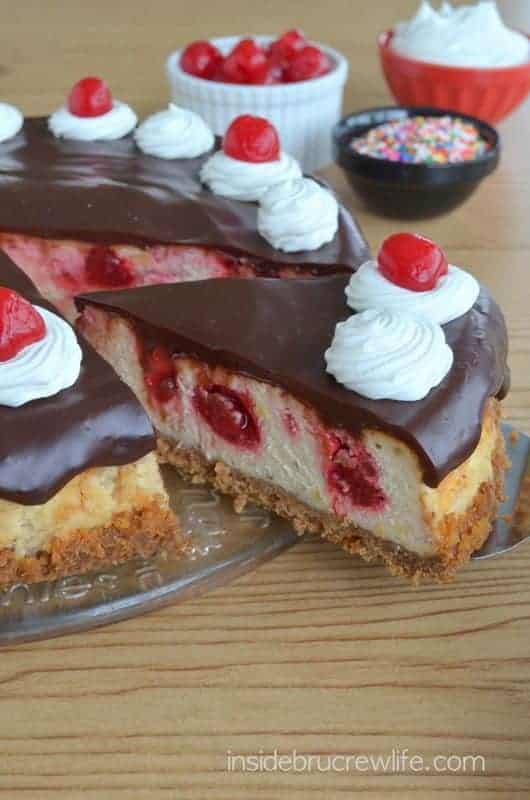 More Banana Split Desserts: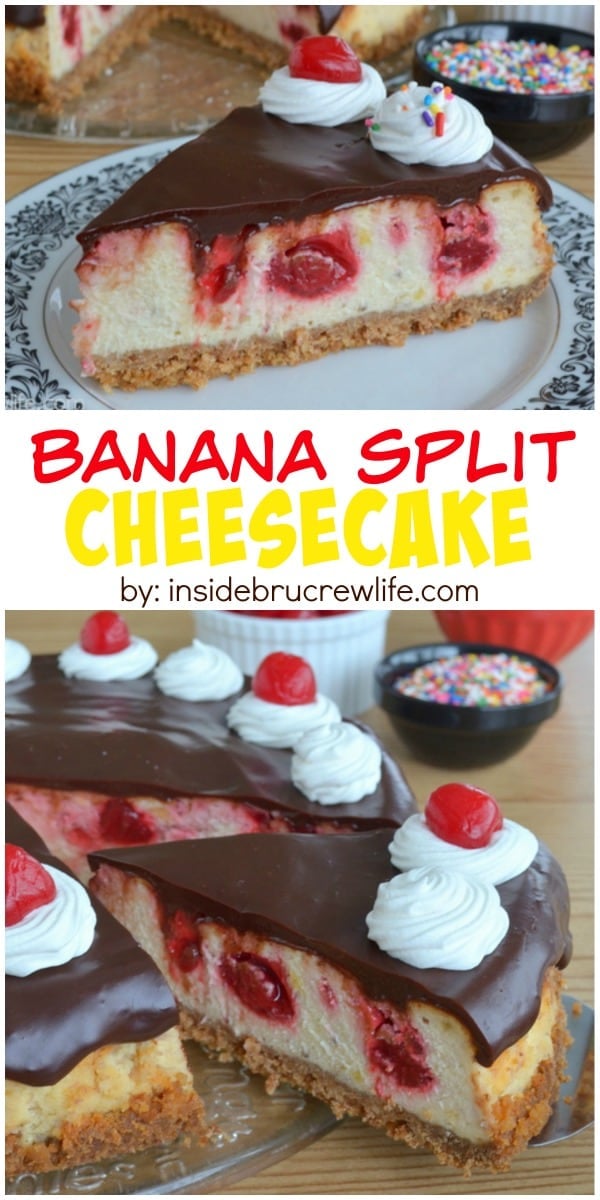 *This post contains an affiliate link. By clicking through and purchasing products, I receive a very small percentage of sales. Free links like this help me keep this blog going.