Banana Pancakes are a sweet start to the day. Bursting with banana flavor, the batter mixes up easily in a blender.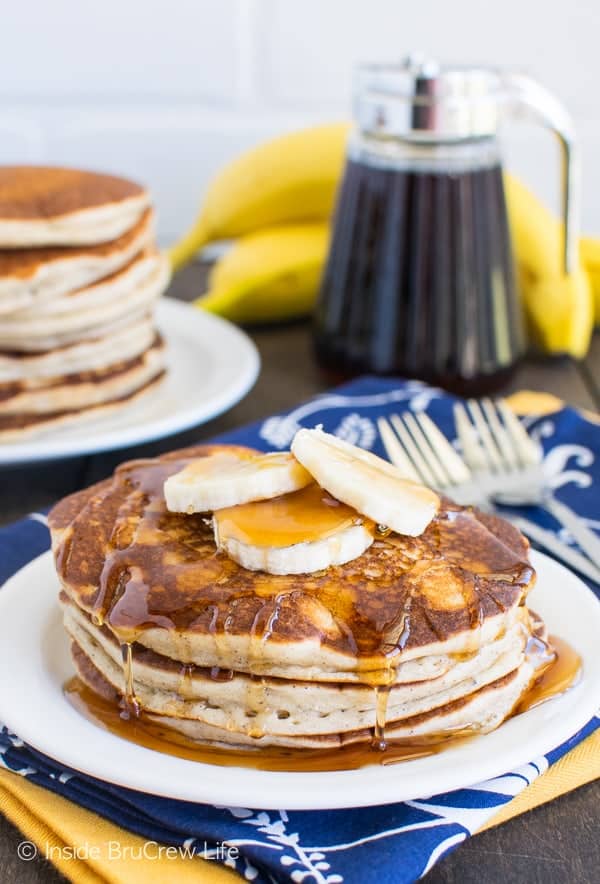 I don't think I will ever get tired of buying bananas. They are just so versatile because you can eat them or bake with them. Of course, I'm a total snob when it comes to eating a banana. I just can't eat them after they begin to ripen. Give me a green banana any day!
The other day I wanted a banana for my morning snack, but they were all yellow with brown spots. I thought it was time I got over my ripe banana phobia, so I went ahead and ate one. Well, I ate part of one. After choking down a few bites of mushy banana I had to throw the rest away. Ripe bananas are only good for baking things like banana Reese's cookies or banana bread. Maybe one day, I will like ripe bananas, but this was definitely not that day.
I did find another use for those ripe bananas though. My kids love pancakes for breakfast, so I usually have a big batch of this funfetti chocolate chip pancake mix in a container in the pantry. It is easy to whip up a batch of pancakes from this mix and freeze them for the rest of the week.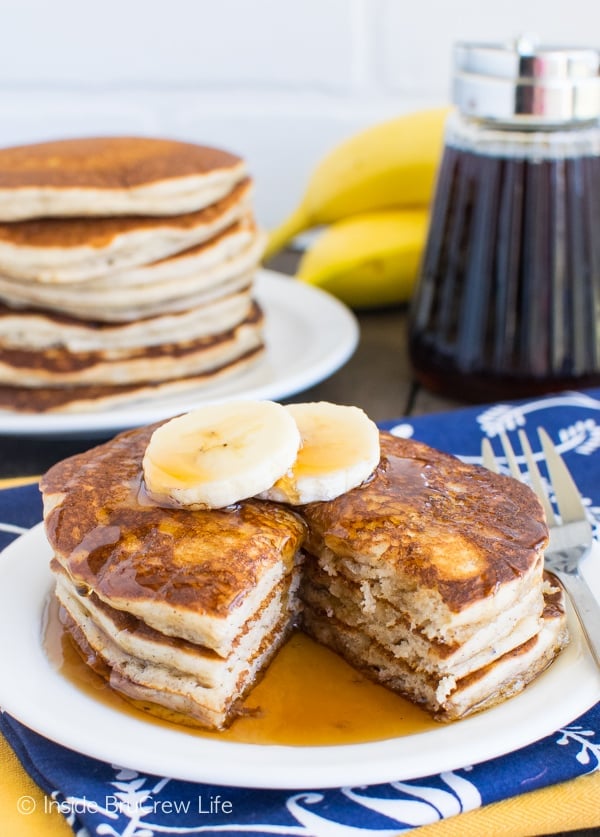 By tweaking the pancake mix slightly, I was able to add the ripe bananas into the pancake batter for our breakfast. Although, my daughter was quick to point out that I left out the chocolate chips. She is definitely my daughter when it comes to chocolate.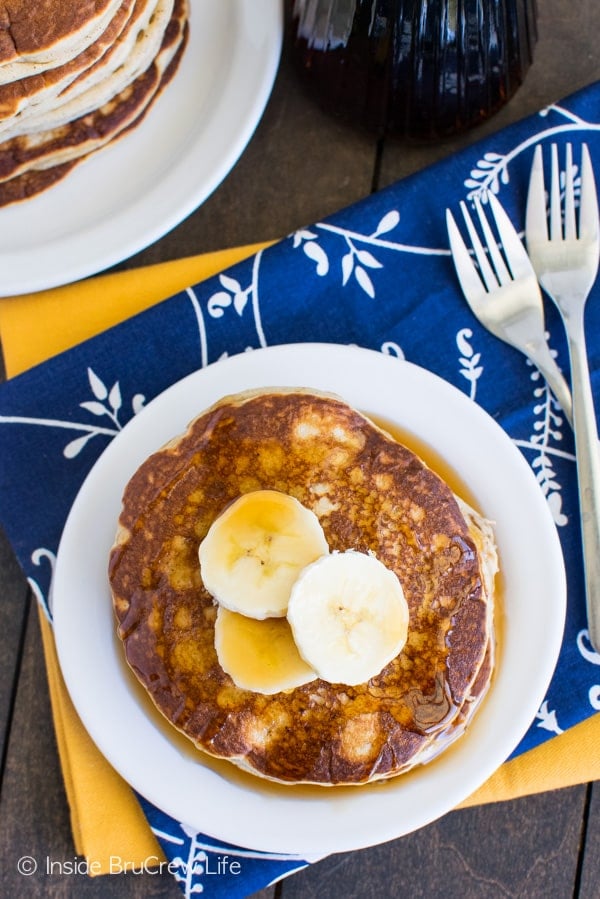 These banana pancakes are perfect for making the day before and for freezing for future breakfasts. School will be starting soon here, so I will need quick and easy breakfasts that the kids can make for themselves in the morning. I am not a morning person, so I have a feeling all sorts of things would end up burned if I tried to make fresh pancakes early in the morning.
We usually have big freezer bags full of pancakes in the freezer. You can either microwave them or use a toaster to toast them. Add some fresh banana slices and a drizzle of syrup and they taste just like they were made that morning….kind of, sort of. The kids say they taste slightly different, but I think they are just trying to guilt me into becoming a morning person who makes fresh pancakes.