We have been keeping busy here the past few months with work, school, and fun. Here are a few of the highlights and some fun products that I have found.
Last week we had some friends visit us from Indiana. Ok, ok, so they came to visit Florida, but they got to see us too.
Their daughter is our daughter's best friend, so we took the girls out on the paddle boards and kayak last weekend.
Once you figure out the balance on the middle of the board, the paddle boards are quite easy. Well, unless it's a pretty windy day. Then it's a little more work to get back.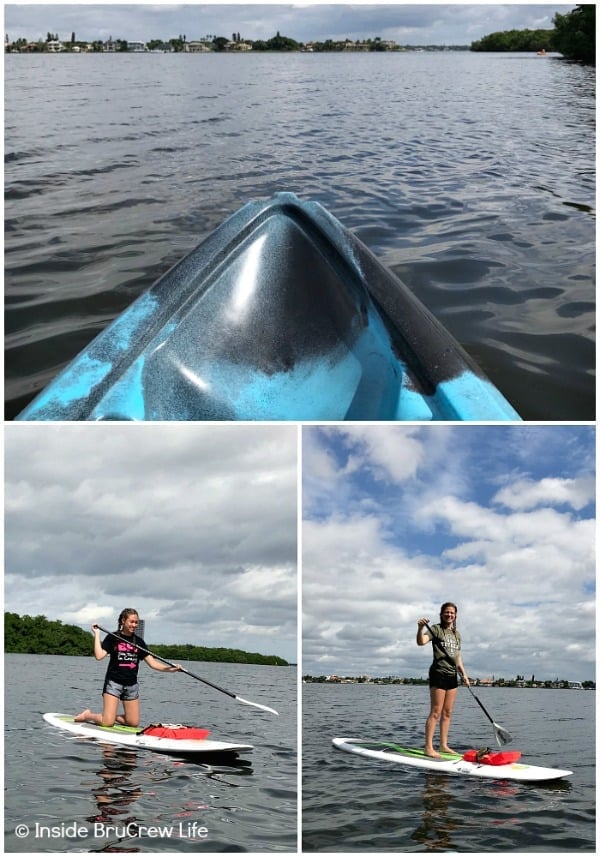 There are a couple of different "trails" through the mangroves that you can paddle into. Most of them have lots of low hanging branches, so you have to stay low on the board.
With all the red tide issues we have been having the water is definitely not as clean and pretty as it usually is.
At least it isn't as smelly as it was a few months ago.
We saw a bunch of little crabs on the branches of the trees as we paddled through, and then we saw a large blue heron hiding out in one of the trees too.
Other than the wind, it was the perfect day to be out on the water. Not too cool and not too hot!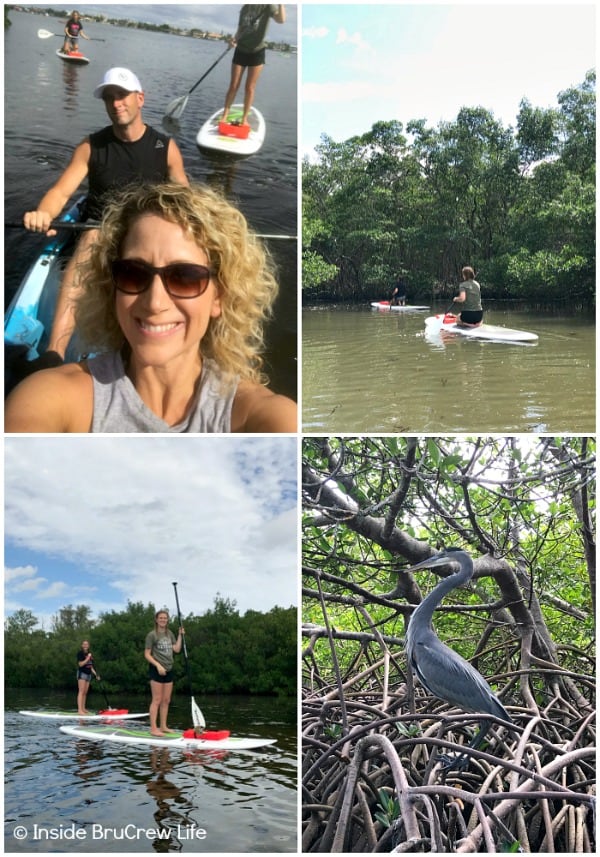 A few weeks ago I met a friend for brunch at The Toasted Mango Cafe. It is a cute little diner here in downtown Sarasota.
I tried their award winning toasted mango waffle. Real whipped cream, mango chunks, and toasted coconut made it a delicious choice.
My friend got the Marylou sandwich which had goat cheese, jalapeño bacon, and fresh mango on a grilled multigrain bread. I'm definitely going back and getting that sandwich because it looked and sounded amazing!
Or maybe I should just try to make one here at home...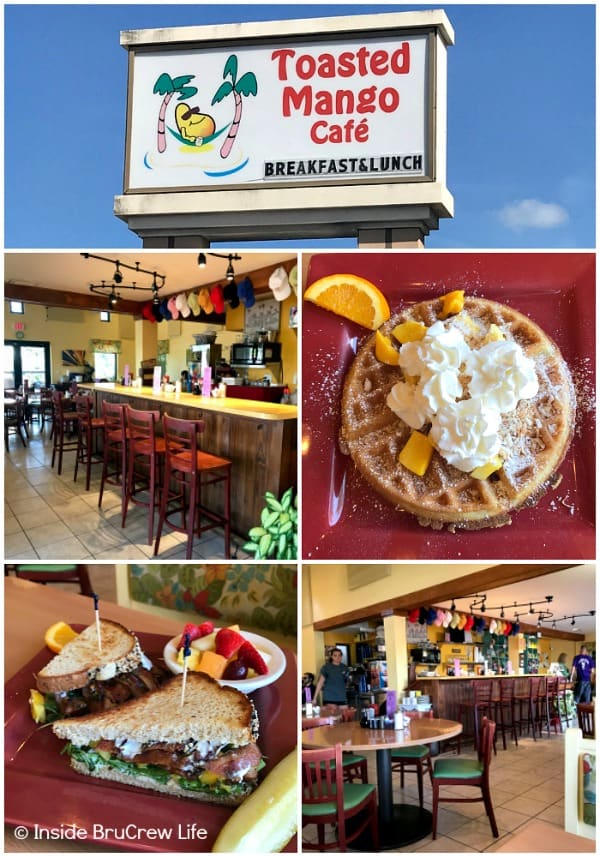 Before our season passes to Universal expired, we headed to the parks one more time for some rides, some Butterbeer, and some family fun during fall break.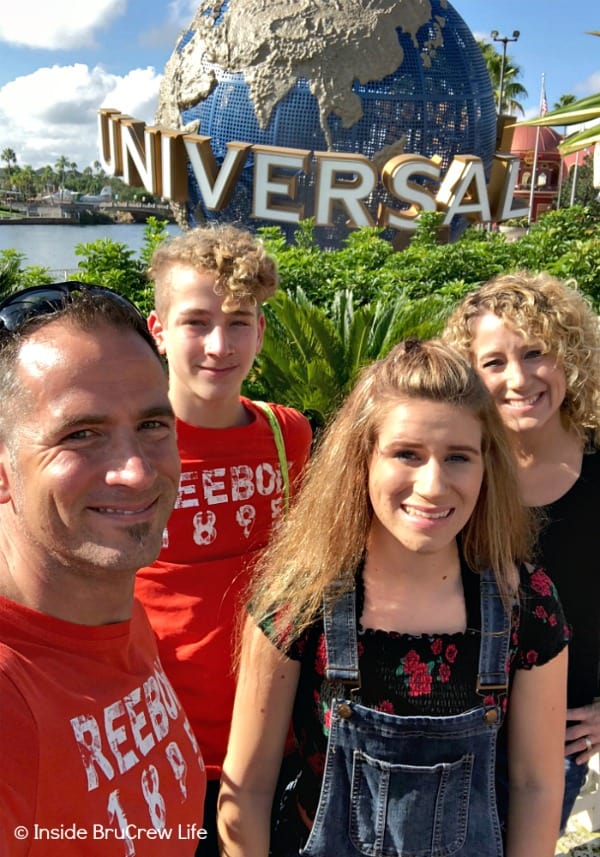 Say hello to the newest official member of the BruCrew social media team. My husband has always been part of the "behind the scenes" team. He has been my moral support and sounding board for the past 10 years.
This last week I finally convinced him that I needed him to take on the role of social media manager to alleviate some work and stress from my life.
So if things sound a little different, don't worry because it's still the BruCrew. It's just my husband's voice instead of mine!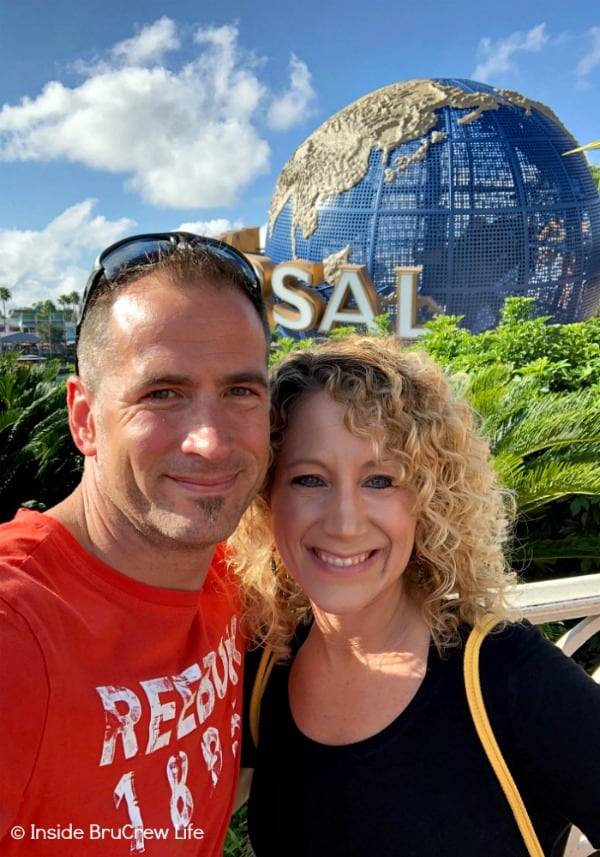 One of the things that he likes to do is take behind the scenes pictures as I'm photographing new recipes.
This month he captured me photographing these Ultimate Reese's Cheesecake Brownies and a new peanut butter layer cake that is coming soon.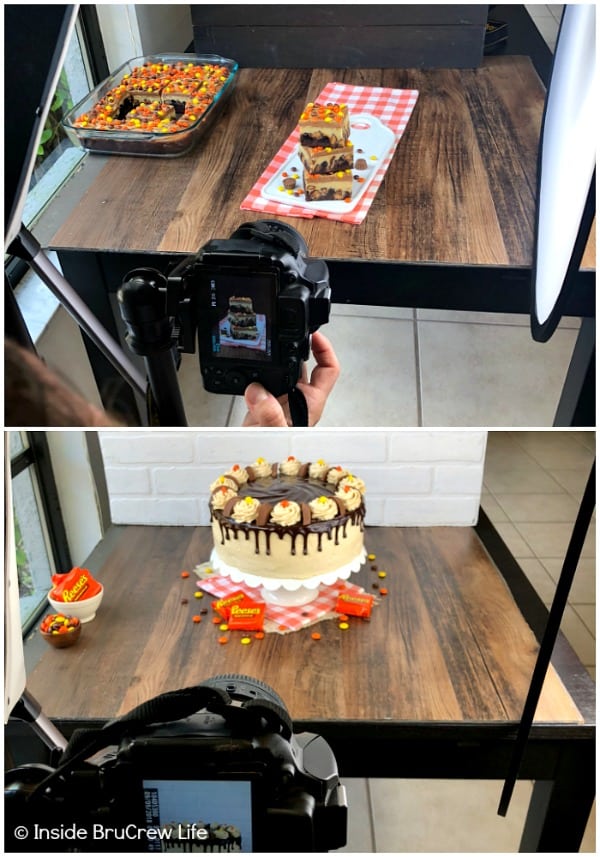 One of the other things that my husband enjoys doing is playing on the worship band at our church.
I may be biased, but he has an awesome voice and has the heart to lead our church family in worship! I am so blessed to have a Godly husband who leads by example in everything he does!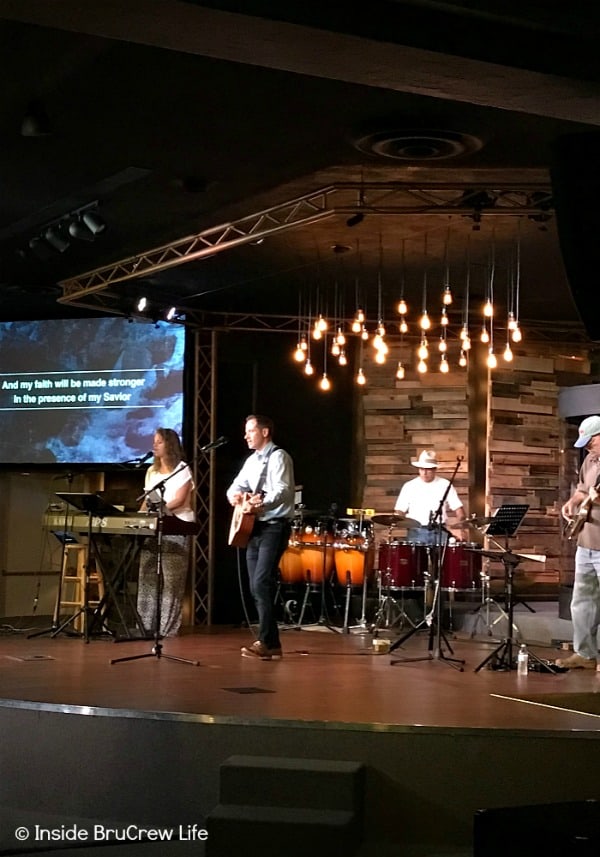 Last month our kid's school had a homecoming dance that our kids and their friends attended.
Our daughter's friends went out to dinner first, and then I met them at a local park to take some pictures.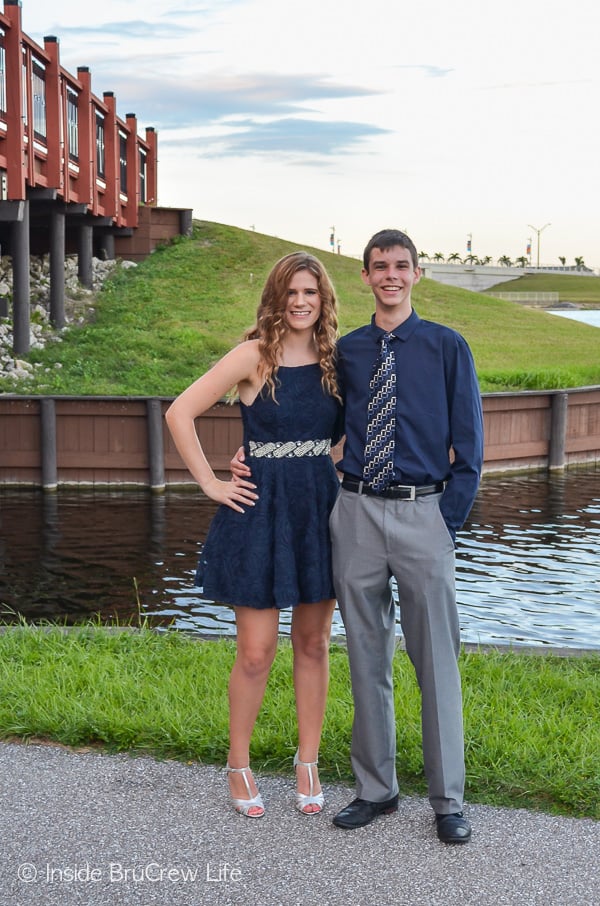 The photos turned out great, but I am so glad that I normally take pictures of food. Food in a 2x2 square is so much easier to work with than real live human beings.
Or maybe it's just that I'm super quiet and shy, so trying to arrange a big group for photos was one of the hardest things I did last month! LOL!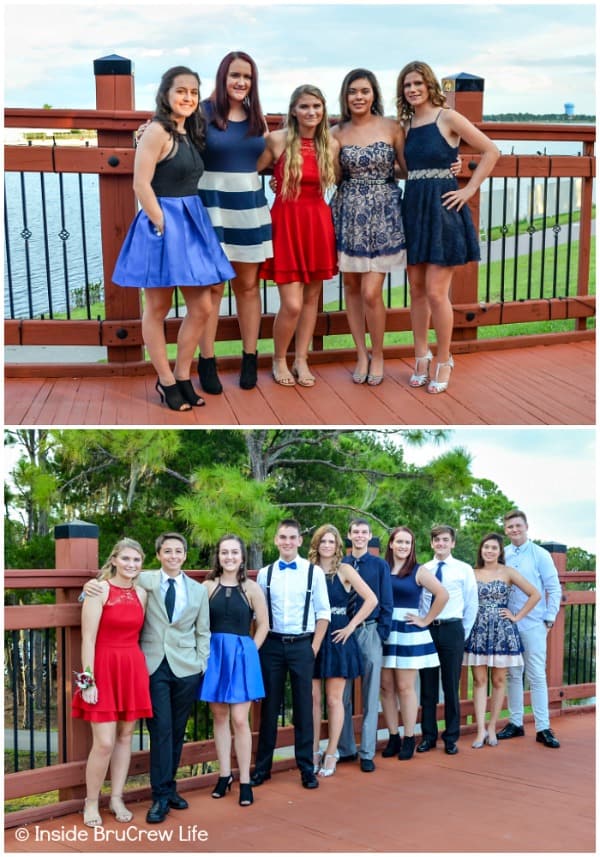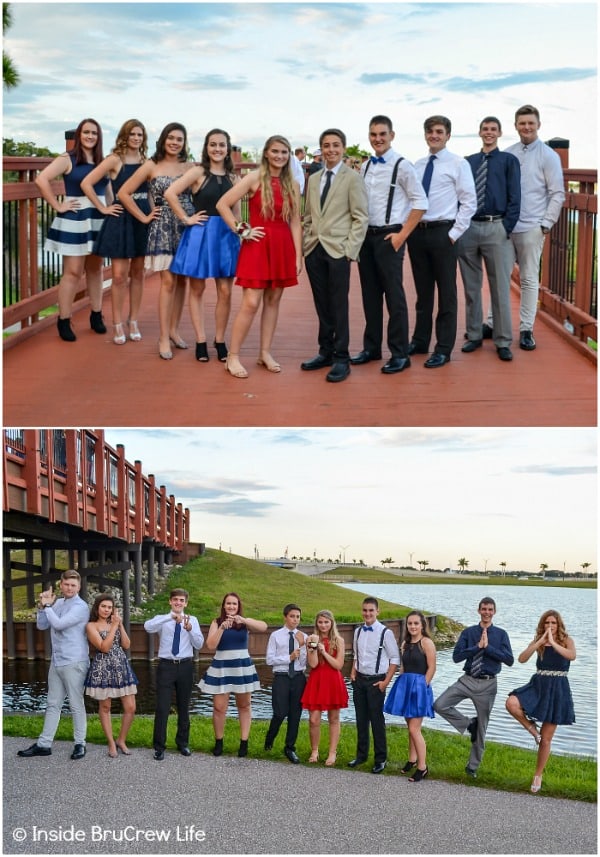 Since I couldn't be in two places at once, our husband took our son to meet up with his group of friends.
Our little guy was so cute because even though he was just going with a friend, he wanted to stop and get her flowers before he got to there.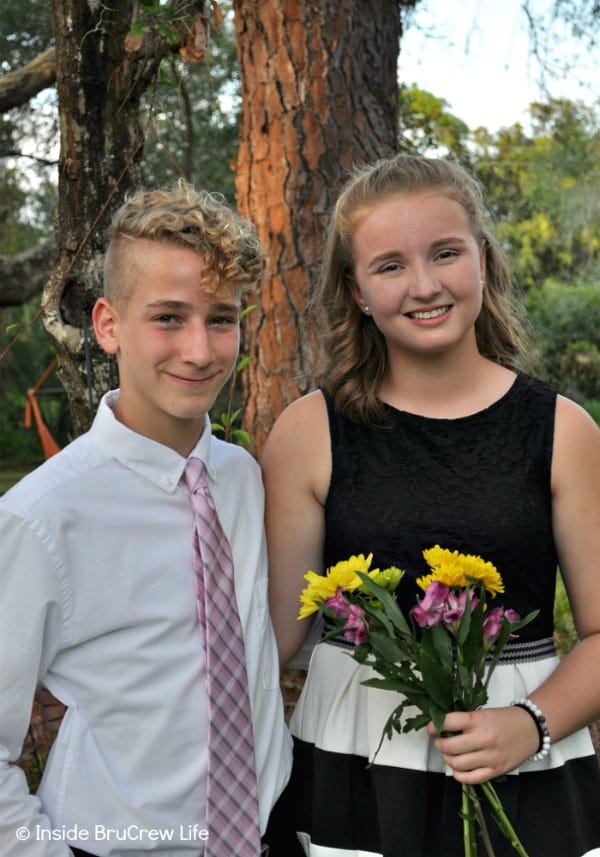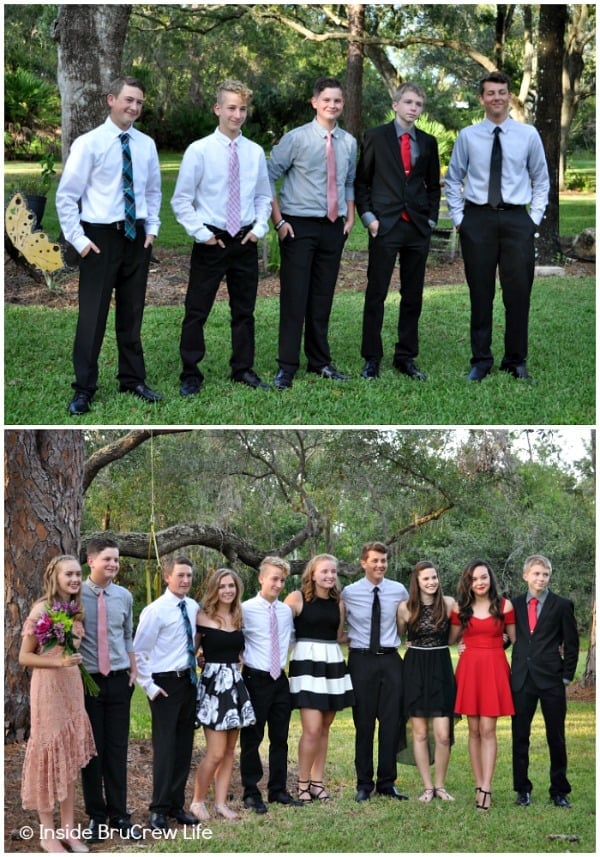 I have been seeing everyone posting cold weather pictures, and it has me missing fall weather something fierce. As much as I don't like being cold, I do miss all the things that cold weather brings.
It's not quite the same wearing a sweater in 70 degree weather.
At least I can keep the air conditioning going while I drink coffee from my new fall mug that I found at Hobby Lobby!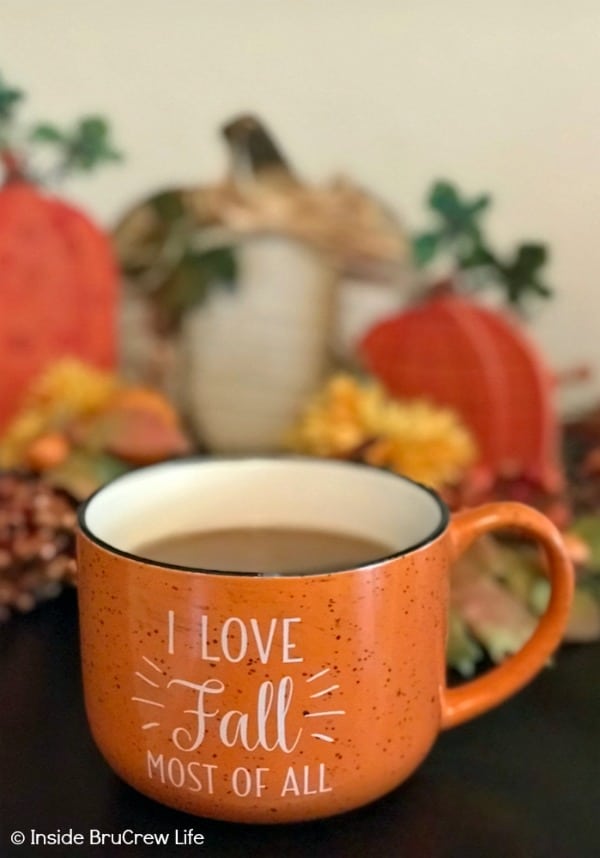 A few months ago, we decided to start using essential oils in our house for health and wellness and for cleaning.
Essential oils can sooth tired muscles, balance hormones, improve digestion, and fight cold and flu symptoms. I am definitely seeing so many benefits from just the ones we have tried so far. Plus, I love that we are eliminating toxins from our house by using natural cleaners now.
The Stress Away oil is my absolute favorite right now. It has a vanilla lime smell that smells wonderful. I love using it in our diffusers and with carrier oils to relax me when I'm totally stressed out or anxious.
If you mix 4 drops of Stress Away with 3 drops of Orange, 2 drops of Nutmeg, and 1 drop of Clove it makes the most fabulous fall cider smell. It is my go to blend when I'm craving fall goodness.
If you are interested in learning more about oils or joining my oil team, you can message me or order through the retail box HERE.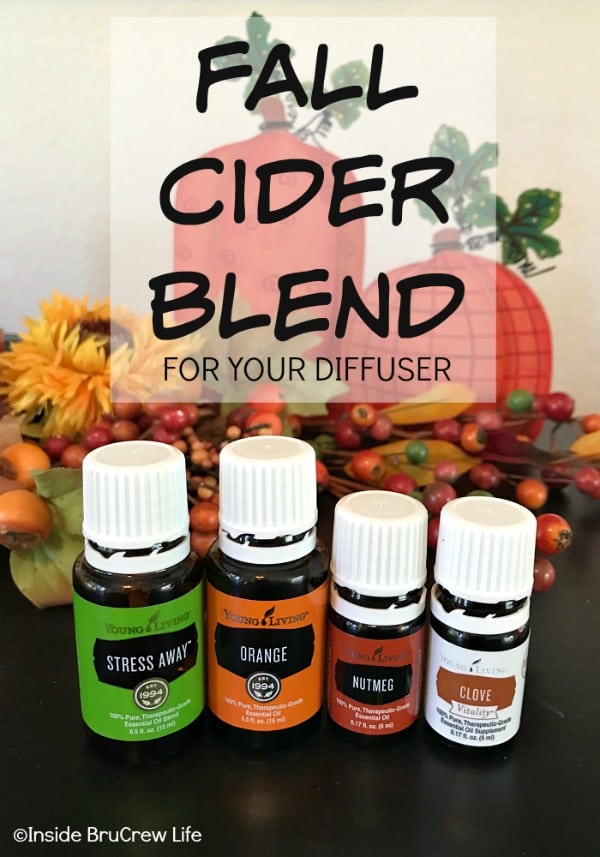 I get emails and comments all the time about my curly hair and how I style it.
One of my favorite products right now is the DevaCurl DevaTowel. After I scrunch some Suave curling mousse into my wet hair, I use the towel to remove some of the excess water and product from my hair.
The microfiber towel keep my hair from getting frizzy and the curls dry so much faster after using it.
After my hair air dries, I gently scrunch it with my hands and apply some Aussie sprunch spray to lock the curls in place.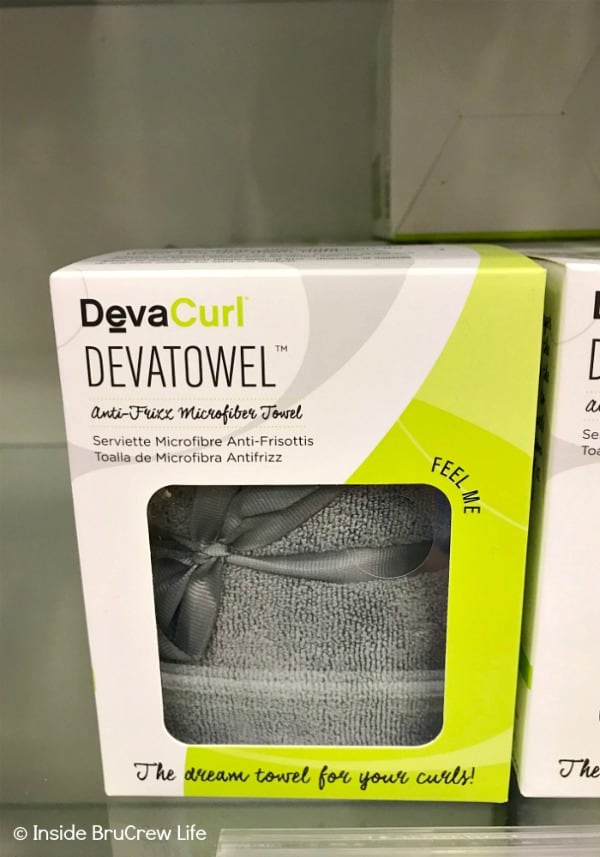 I have extremely light and short eyelashes, so I am always looking for a product that will help them grow without the use of harsh chemicals.
Facebook must know that because the other day an ad for Thrive Causemetics Liquid Lash Extension Mascara popped up. I immediately purchased it, and as soon as it came I tried it out.
After using it for about 2 weeks, now I am definitely seeing a difference in my lashes. They are a little bit longer than before, so I'm going to keep using it and see what happens.
One other thing that I am using at night is this Eyelash Serum with drops of Lavender and Cedarwood Oil added to it.
I think the combination of healthy mascara and the serum is working magic on my lashes.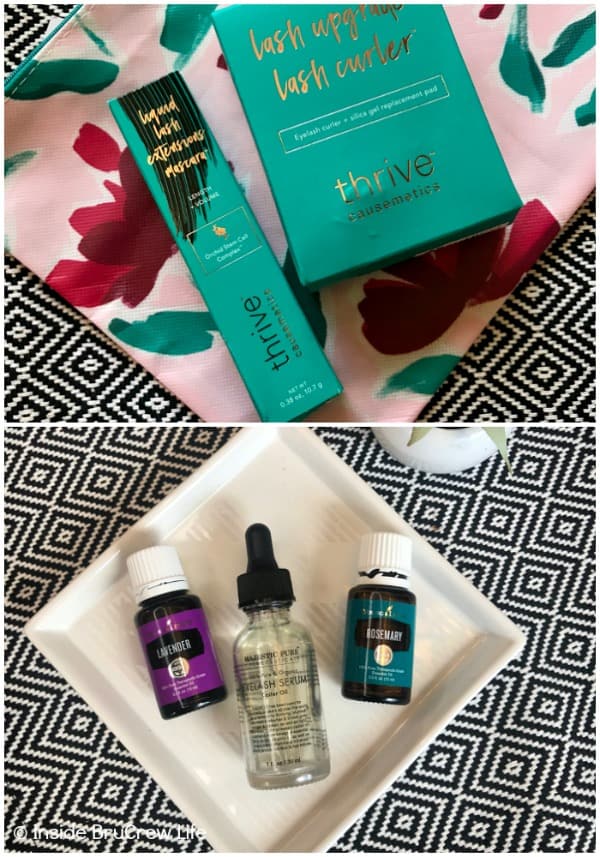 In the past month we have seen a few families from our old church in Indiana. Like I said earlier, we like to think they are coming to Florida to see us, but...I think the beach and warm weather has something to do with it.
Whatever the reason, we look forward to seeing all our friends and family that come to the sunshine state!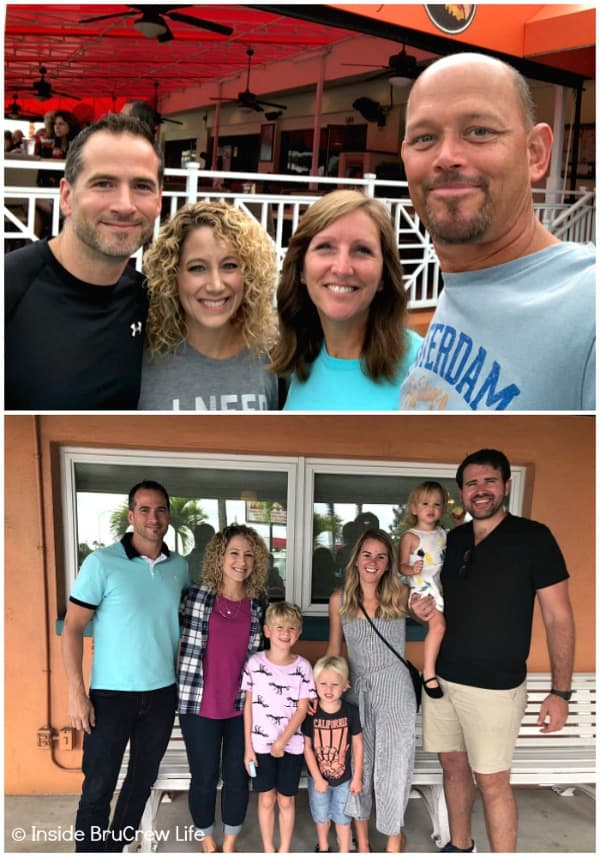 We can't wait to see who comes to visit in the next few months!!!
*This post contains affiliate links. Inside BruCrew Life may receive a small percentage from sales made through these free links. As always, these links do not cost you any extra. Thank you for letting us share products we use and love with you this way.