It's hard to believe but almost a year has passed since I shared a behind the scenes look at what our family has been up too.
How is everyone holding up under stay at home orders? Are you able to find everything you need? Our family is all together, healthy, and still doing good.
I was looking through pictures on my phone the other day, it made me realize how much I love sharing these moments with you. So, here is a quick look at what we have been up to in April.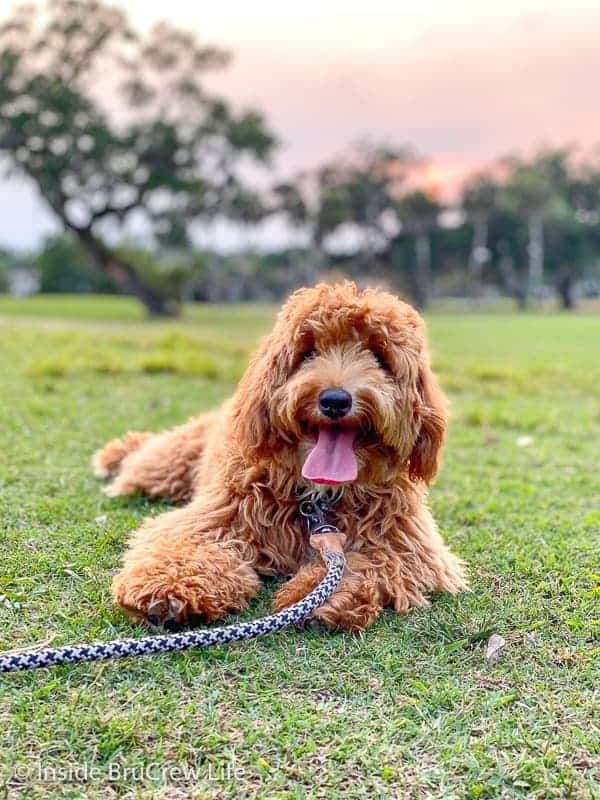 Last fall I convinced my husband that adding a puppy to our household would be a good idea. Lucky for me, he humors most of my ideas, so we got a mini goldendoodle puppy.
She is already 8 months old and the sweetest little thing ever. Lately, her favorite thing to do is go on walks in the evening with us.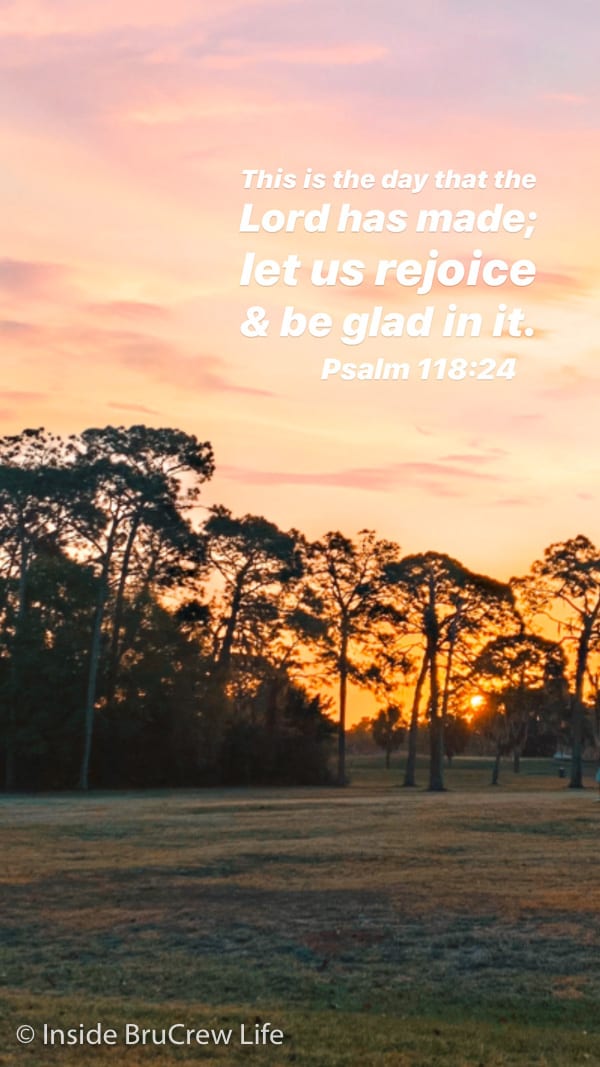 Waking up in the morning to a vibrant sunrise has been good for my soul. It's easy to get distracted by the circumstances of life, and it is easy to look for all the negative or bad in what is happening.
One of the things that I have been trying to do each day is to see the good in what God has given to us.
Remember the 3-c formula to all of life's obstacles. Control what you can (thoughts, words, actions), cope with what you can't (virus, schooling, weather), and concentrate on what counts (God, relationships, helping others) .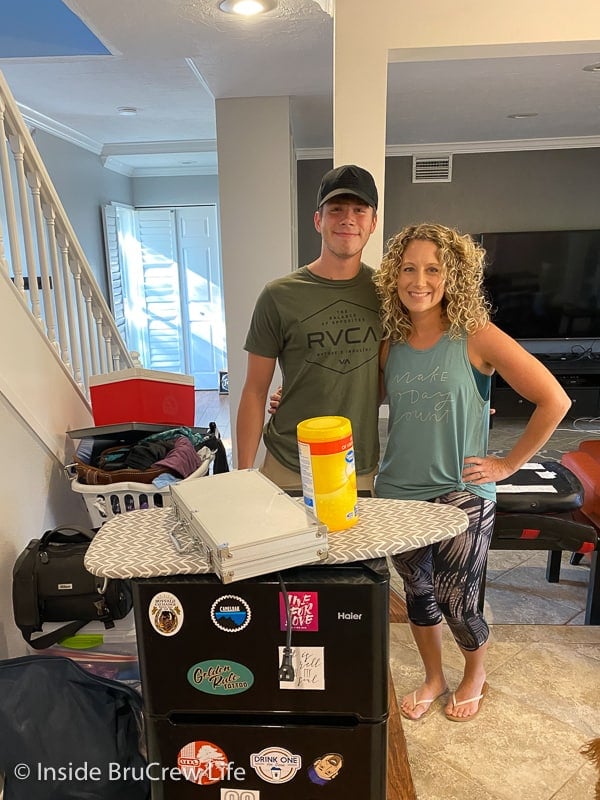 Our oldest son came home a month early due to classes going to an online structure. It may not have been what he would have wanted, but we are happy to have him back home.
Next year he will be a senior in college, then moving on to his own home and job, so I'm soaking up the extra time.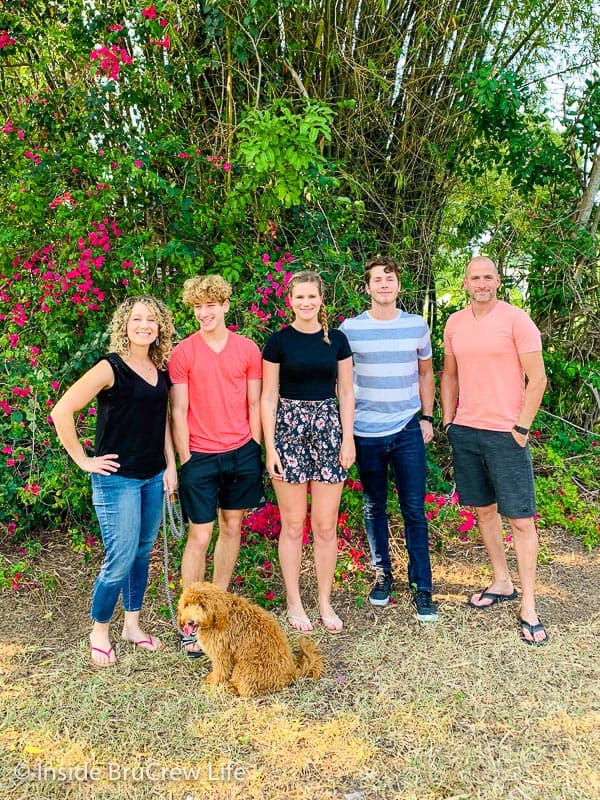 Easter this year was definitely different. Normally, I go out and buy new outfits for everyone to wear to church. This year we "shopped" our closets and came up with this. Actually, three of them pretty much matched on accident.
Our oldest and I were the only one that had to change shirts before we took a few pictures. They still humor me every year for these group pics.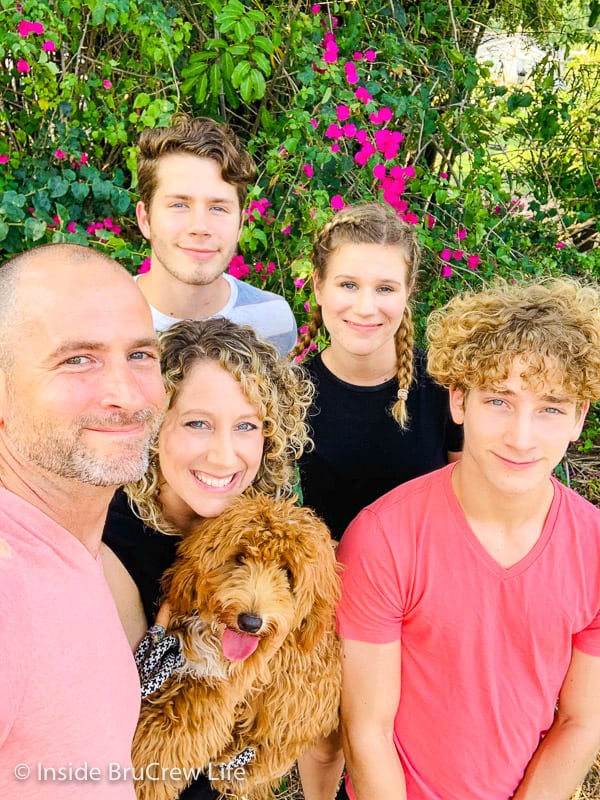 Earlier this year we moved into our forever home. At least that's what I'm calling it for now. Who knows what plans God will have for us in the future.
The house backs up to a golf course, so at night we like to go for walks along the cart path. This butterfly kept flying around us at one of the holes, then landed on the flowers at the side.
I waited patiently for him to open his wings, so I could snap a quick picture.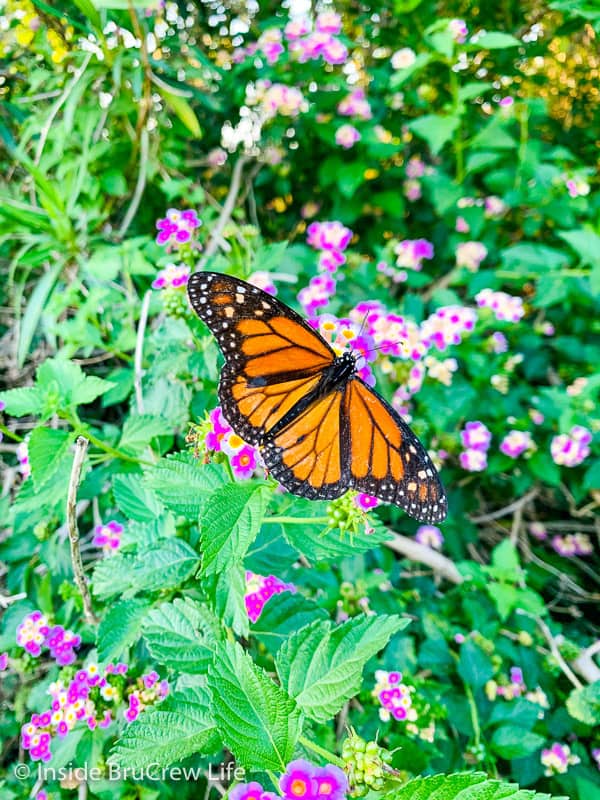 The beauty around us amazes me every single time. I do believe that constantly looking for the good and the beauty around us helps me stay positive.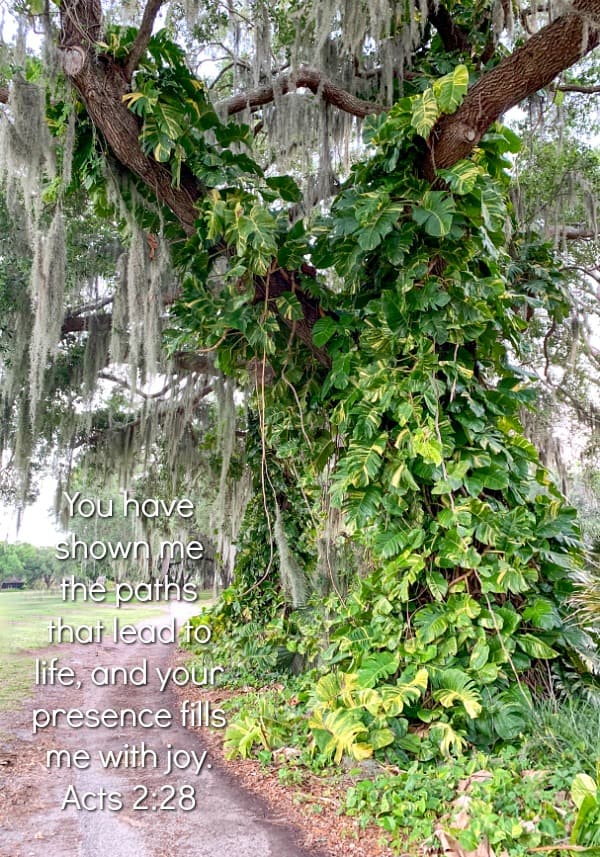 Now that doesn't mean I don't have moments. Trust me, I do. Then I have to flip the focus off myself and realize that I'm worrying or venting about things that I cannot control.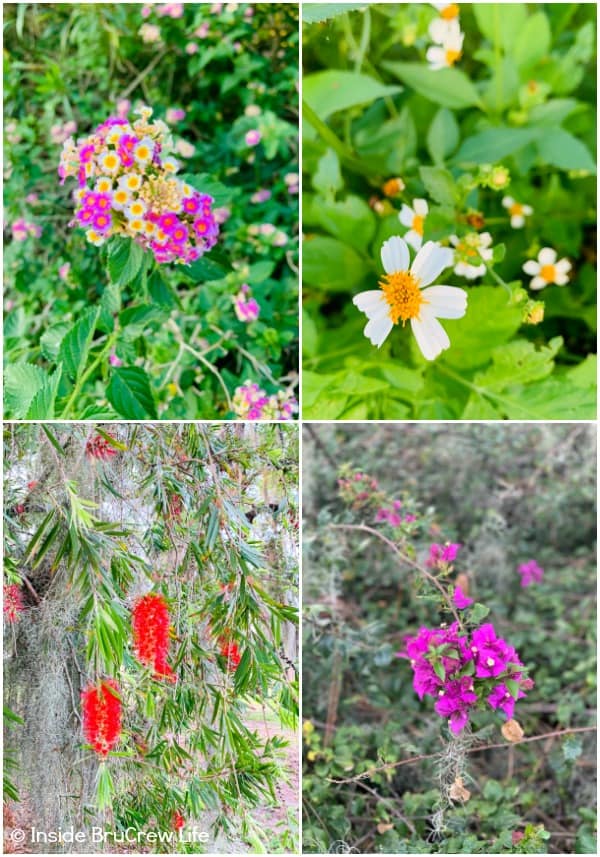 The other thing that we love about our new house is all the wildlife that we are seeing. We have all kinds of birds around the house and on the golf course. Some mornings there is a mama deer that will walk by. One day we even say a tiny baby deer over in the neighbor's yard.
The other night as we were walking, I saw this owl fly into a tree. I have a thing for owls, so I pulled my phone out and started snapping some pictures.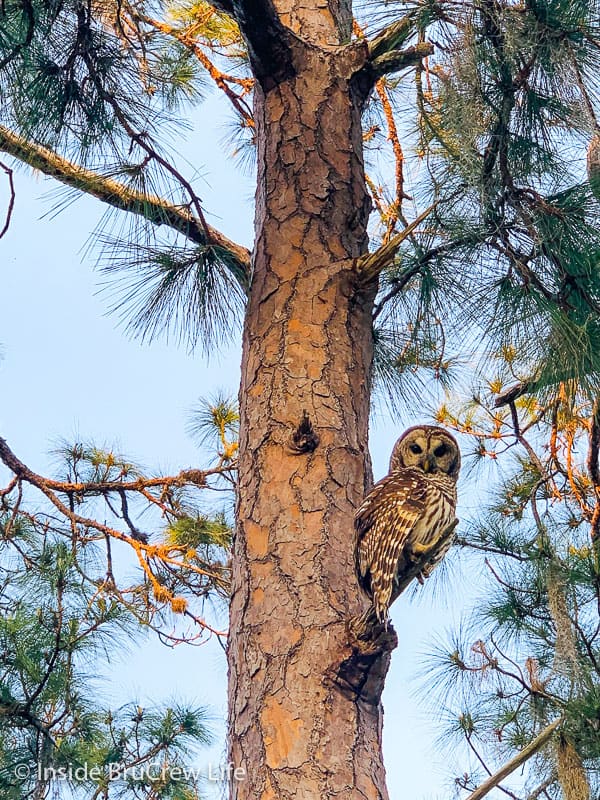 My husband walked over and said, "you do realize that owl is looking at the dog like she is a snack?"
I was so busy taking pictures, that I didn't notice the owl was not looking at me. LOL!
Pictures make her look bigger than she really is. I think the last time we weighed her, she was around 16-17 pounds. The fluffy fur makes her look bigger.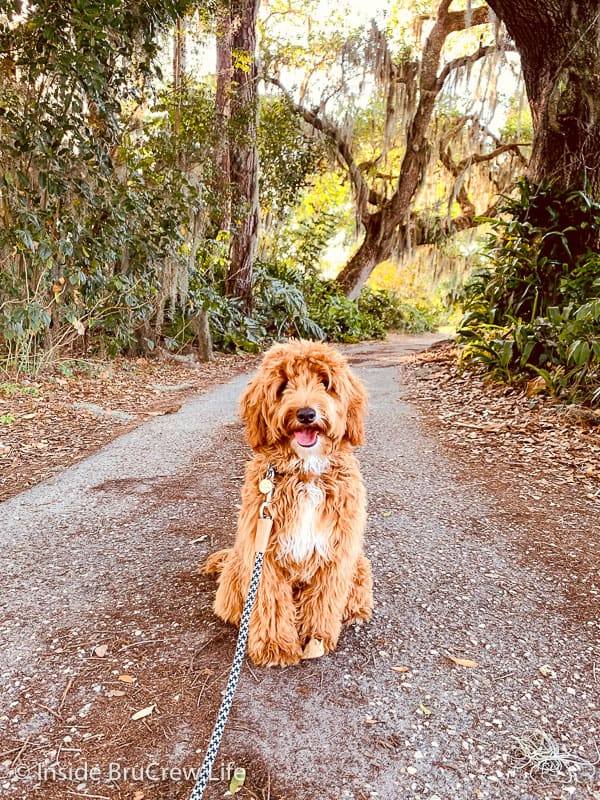 This is 44!!!!
I am so thankful for another year that God has given me.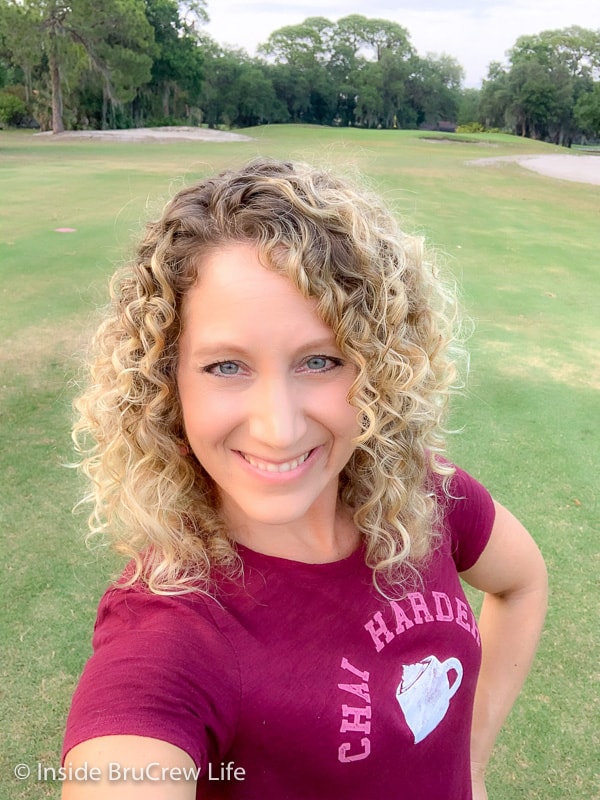 One of my favorite things to do on my birthday is to go out for brunch. Obviously, that looked a lot different this year with the stay at home measures.
My husband was working nights and stopped at one of the local donut shops that was still doing orders in the morning. He bought a box and surprised me with donuts and a pot of coffee for breakfast.
This one is a Moose Tracks Donut and holy cow is it good! Look at the center of peanut butter cream! I think this definitely needs to be recreated.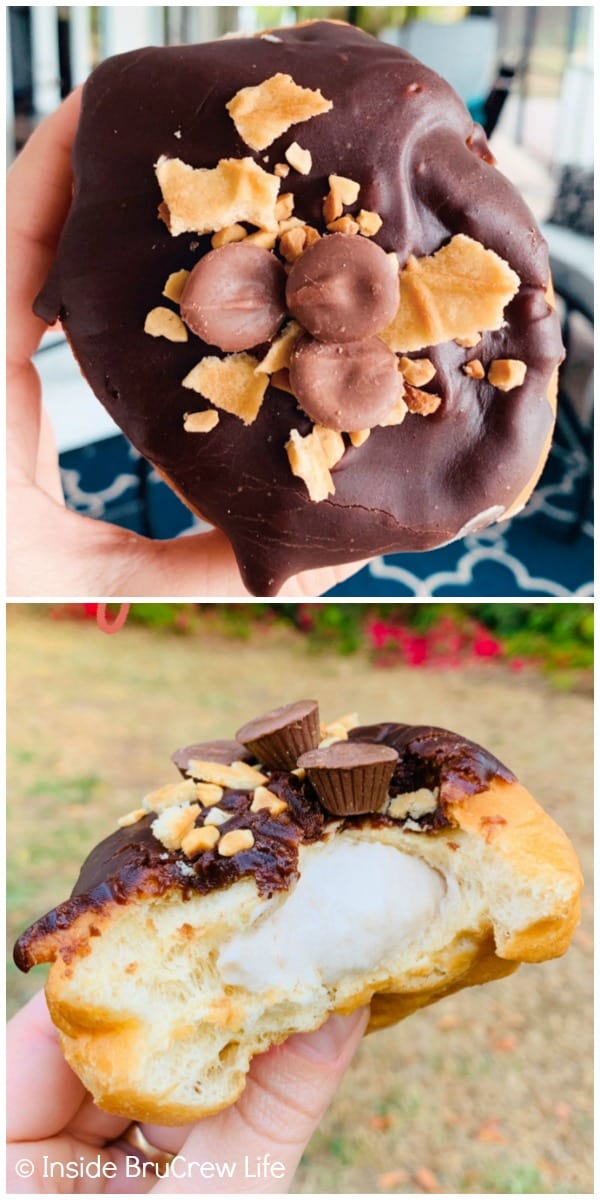 Our youngest son absolutely loves birthdays, and he has been surprising me with a creative birthday cake each year.
This time he set his alarm for 5 am, so he could get up and bake my cake before I got up. Later that day he made a batch of frosting and decorated it with things he found in the pantry.
I love how he used the little cookies for my age.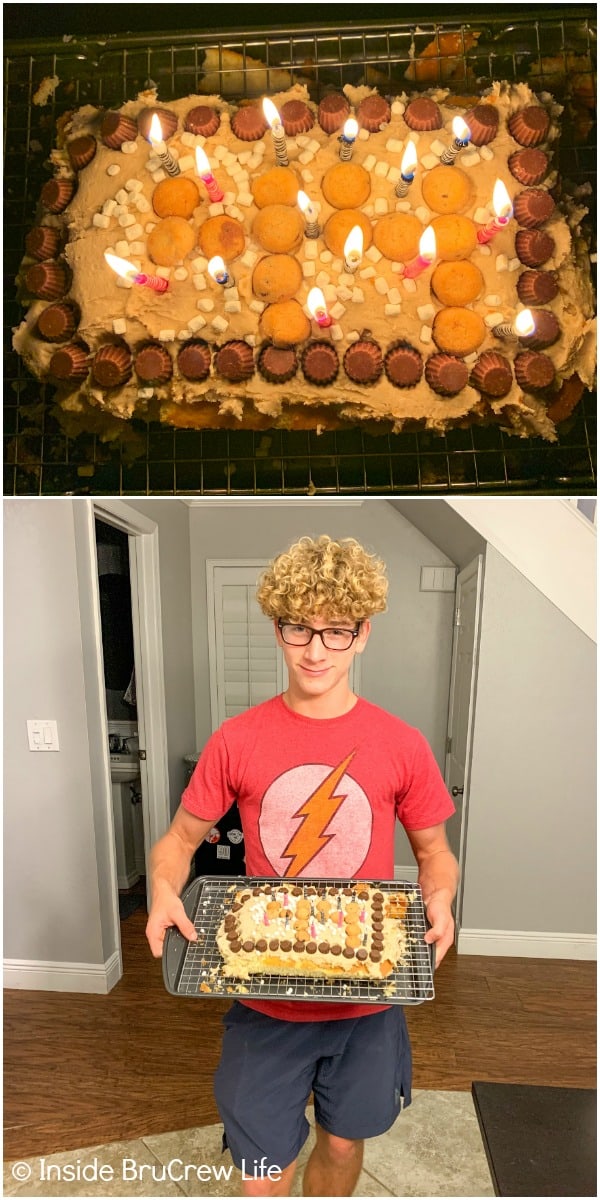 Has anyone else jumped on the whipped coffee phase? After seeing it all over the place, I had to give it a go.
I have to admit that I wasn't a big fan, so I'm not sure why or how it got so popular. I think the technique of whipping instant coffee, sugar, and water into a cloud-like foam had something to do with it.
It wasn't bad, it just wasn't great. I'm going to stick to drinking my homemade Iced Matcha Latte instead.