Our family has been busy the past few weeks. We enjoyed some family down in Florida for a week. Our oldest was home from college for a week, and then we flew out to Arizona for a week of spring break fun. In between all of that here are a few moments we enjoyed here in Florida.
I was scrolling through Facebook mindless a few weeks ago, and an ad for a local blueberry farm popped up. I don't know how FB knew that I wanted to make these Blueberry Scones again.
The next Saturday morning my husband and I got up and drove down to this blueberry farm for a bucket of berries. All he wanted to know was why we were picking blueberries when we can buy them at the store?
Did you know that blueberry plants in Florida are grown in pots? I have never seen blueberries grown this way. Maybe it was just this particular farm? Anyone know why? I guess I will have to go back for more blueberries, just so I can ask.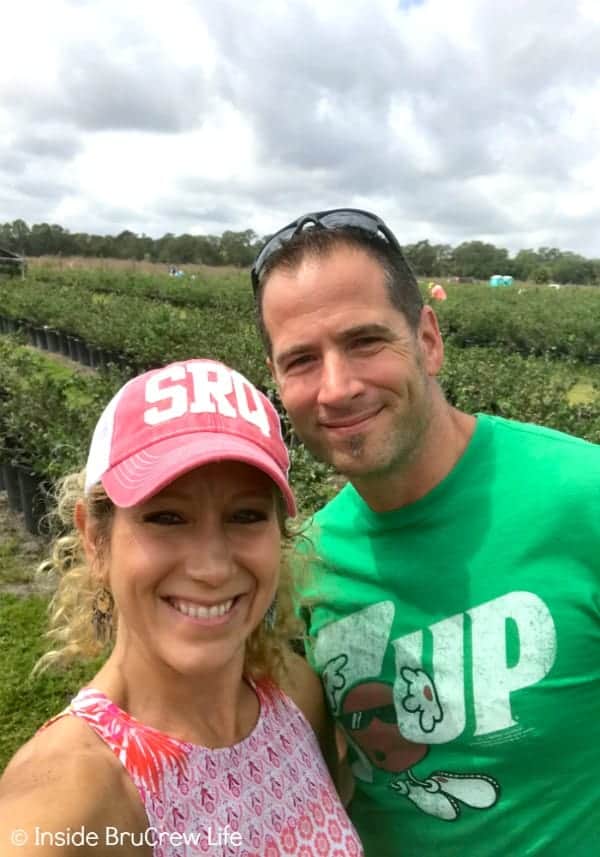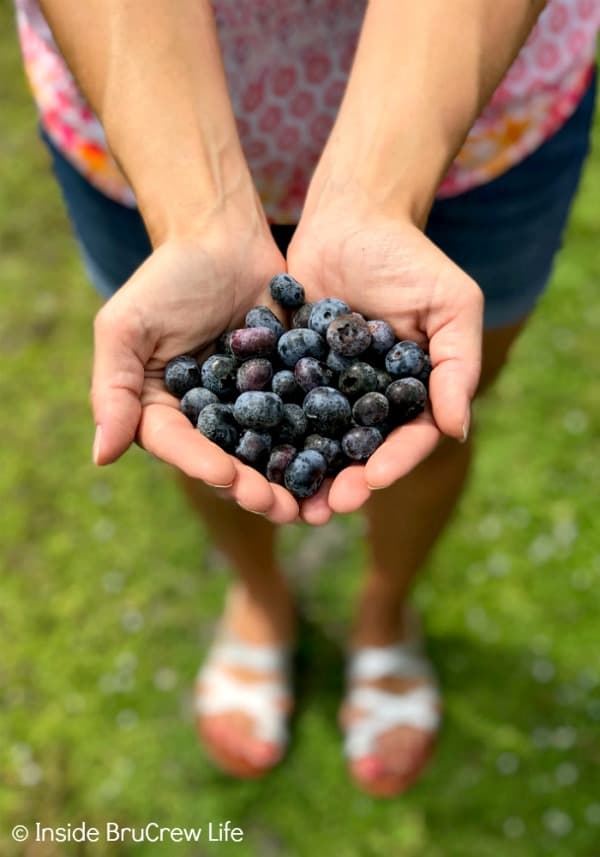 We have decided that every couple weeks we want to visit a new breakfast place. So a few weeks ago, we tried out this cute yellow place called The Breakfast House. It had such a cute and beachy atmosphere in their back garden.
I ordered the Island Pancakes, and holy cow! They were absolutely amazing! A thin ring of pineapple was cooked on the bottom and the pancake was loaded with coconut and macadamia nuts.
I was a big fan, and I'm thinking about how to recreate it.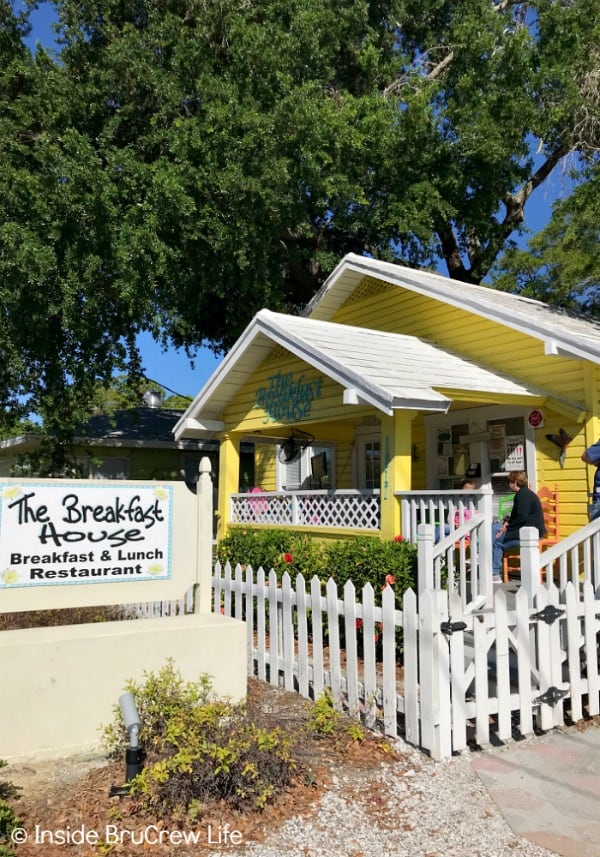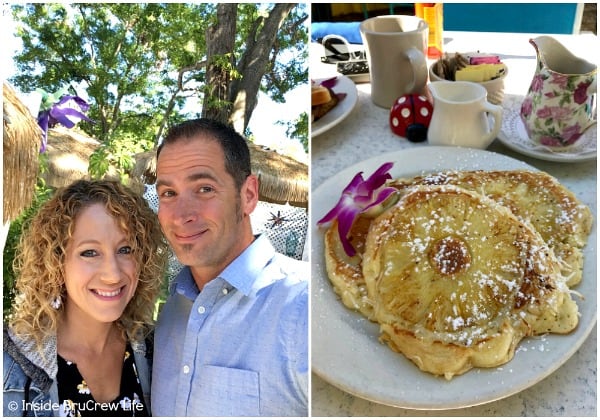 A few weeks ago there was a local balloon festival a little bit north of us. Since we were just sitting around waiting for my sister and her family to get here, we decided to go check it out.
There were lots of fair type rides and food, so we let the kids get whatever they wanted. Our daughter decided on fried Oreos, which she promptly declared her new best friend! I agree. They were pretty amazing!
We waited to see the balloons take off, but the wind kind of picked up, so only 2 of the 5 actually lifted off. They didn't stay up for very long, so it was kind of anticlimactic. Maybe next time we can see all of them go up together.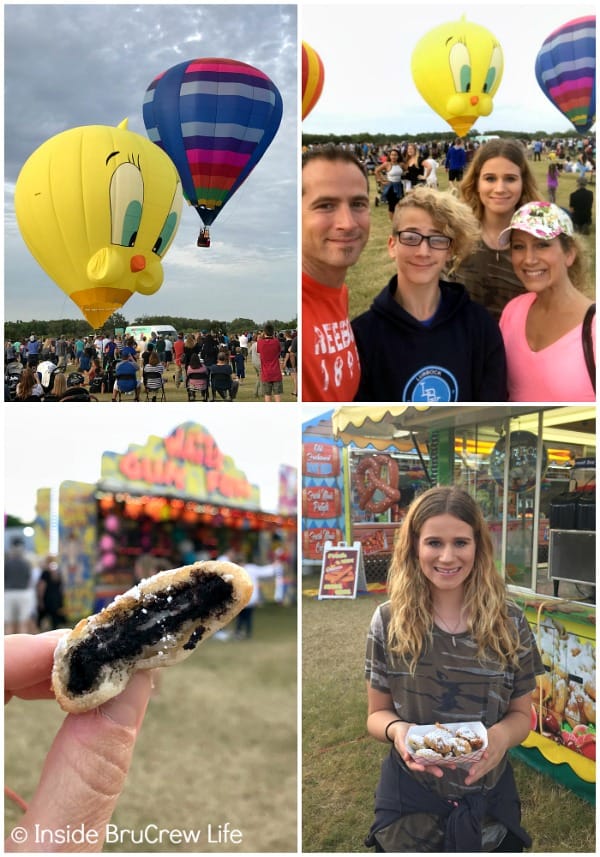 Our youngest son has been playing soccer again. I love going and watching him play in a sport that he loves.
His curly blonde hair blowing in the wind as he runs it just too cute. He definitely has the soccer vibe going on.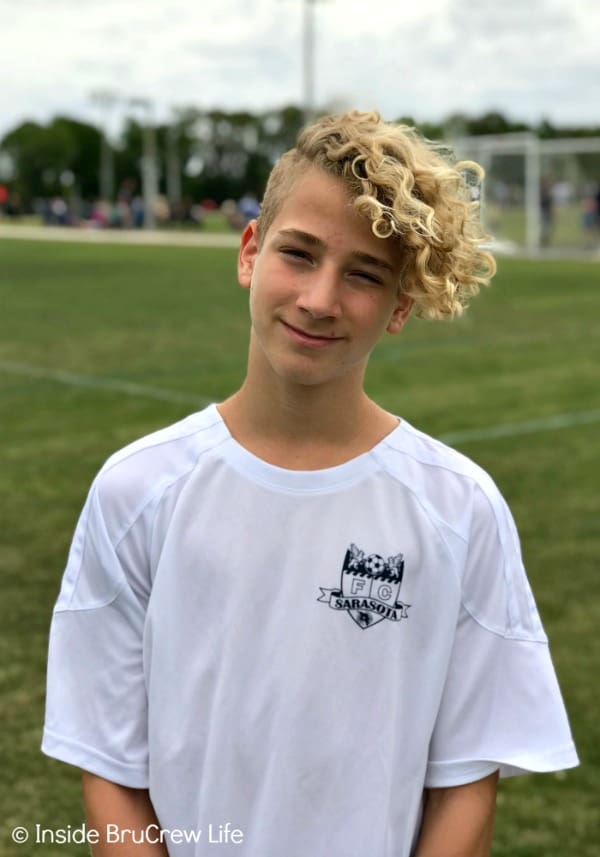 My sister and her family decided to escape the cold winter in Pennsylvania for a week of fun in the sun in Florida. We had so much fun taking them around to all the places here in town that we enjoy.
There were trips to the donut shop, the marina, Jungle Gardens, the beach, the park, and so much more. We love being in a place that others want to come visit.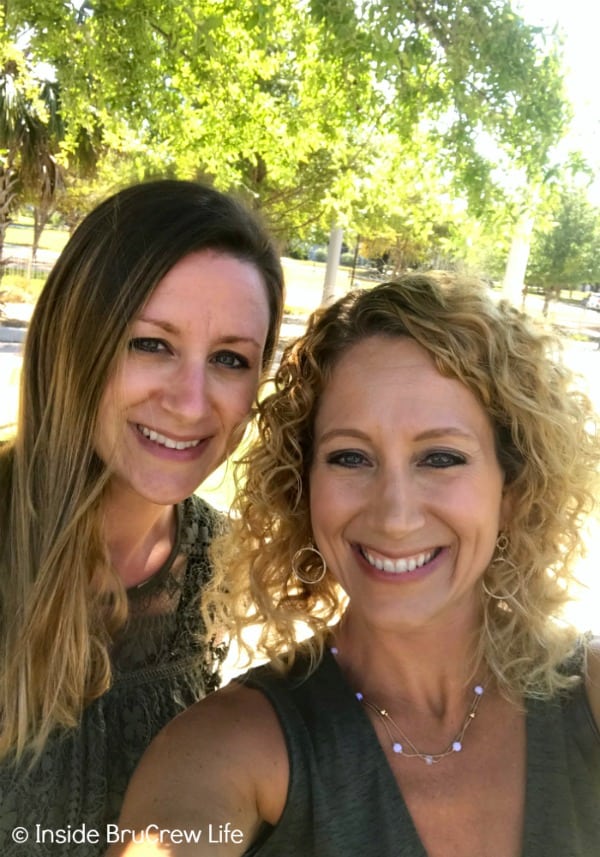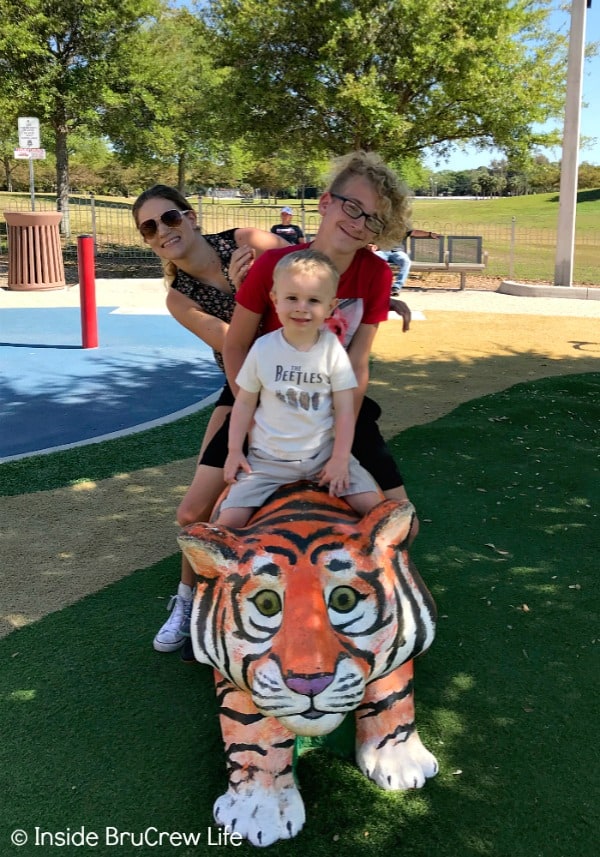 One new beach that we checked out while they were here was Nokomis Beach. It is a gorgeous place just a little bit south of us that is known for all the shark's teeth you can find.
And sure enough, if you look hard enough, you will find all kinds of the fossilized teeth just washing up with all the seashells.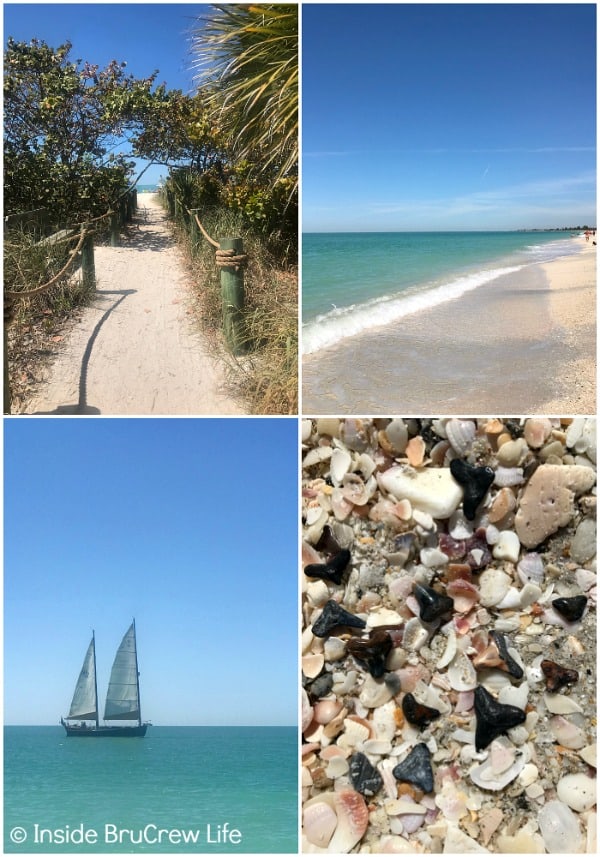 This is my husband and daughter's new favorite thing to do on Tuesdays. We heard about this fun little taco truck that has $1 tacos for taco Tuesday.
So guess what they do after school on almost every Tuesday afternoon? Yup, eat street tacos.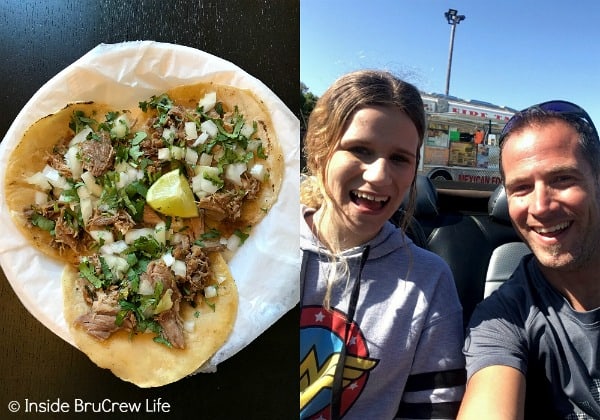 When we were in Arizona, I was able to meet up with Mary from Barefeet in the Kitchen. She is just the sweetest person ever, and I loved chatting with her about life and blogging one morning while we drank coffee.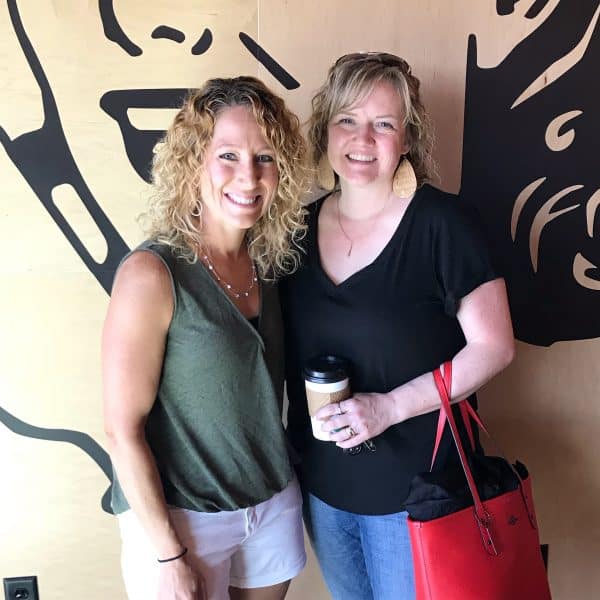 For my birthday, my husband and I went out for breakfast at this cute little place called The Original Egg. I love how bright and fun colored this little restaurant is.
The banana walnut stuffed french toast was absolutely incredible. I see more french toast in my very near future.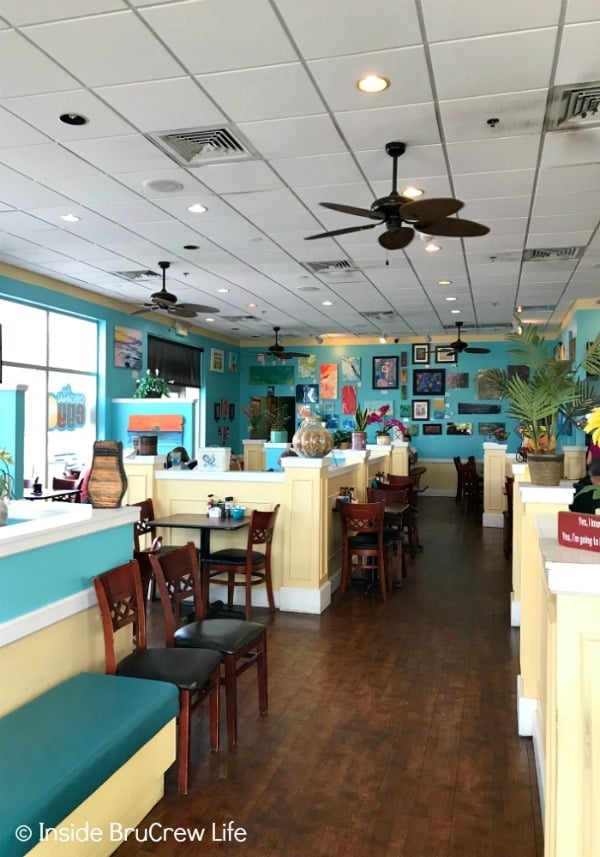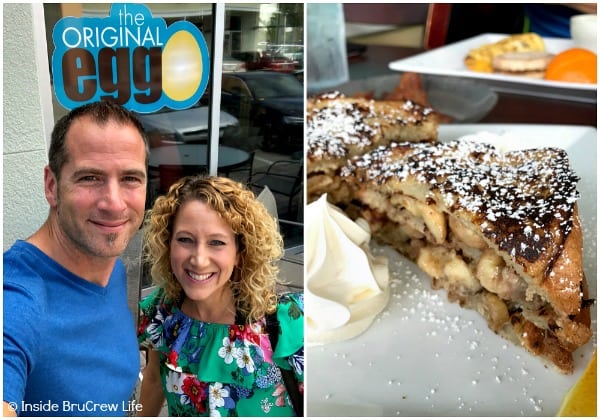 Usually every year I love to get in the kitchen and create a fun treat like this Dark Chocolate Layered Cake for my birthday. My husband always offers to go buy one, but making my own is just something I enjoy.
But this year, this cutie pie decided all on his own to bake and decorate a cake for me. It was seriously the sweetest and cutest thing ever to watch. The best was when he was decorating the cake and he asked "how do you do this every single day for work???"
He did a great job being creative with adding Oreos and M&M's all around the sides. He topped it with lots of sprinkles and even crushed up some of the cookies to add to the edges.
I think we may have another baker in the family. Although, I do think he went a little overboard on the candles...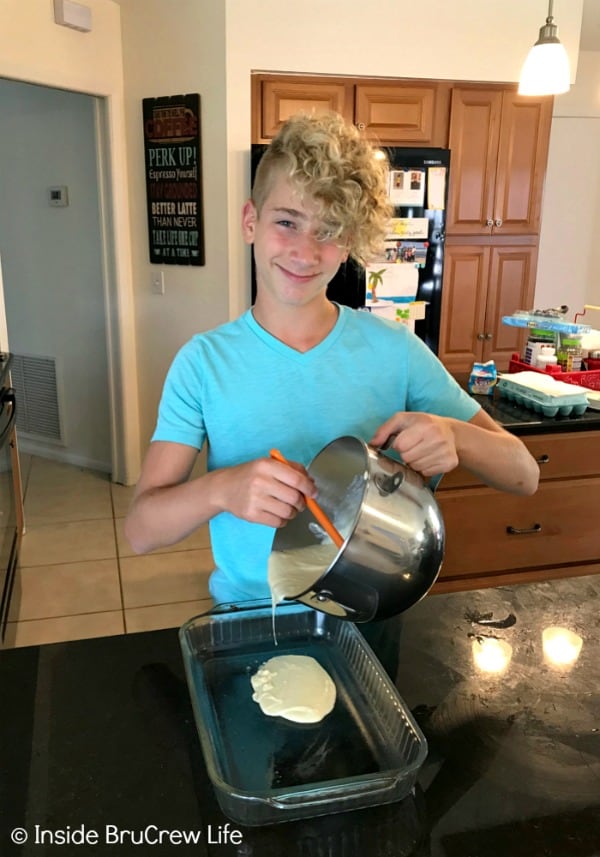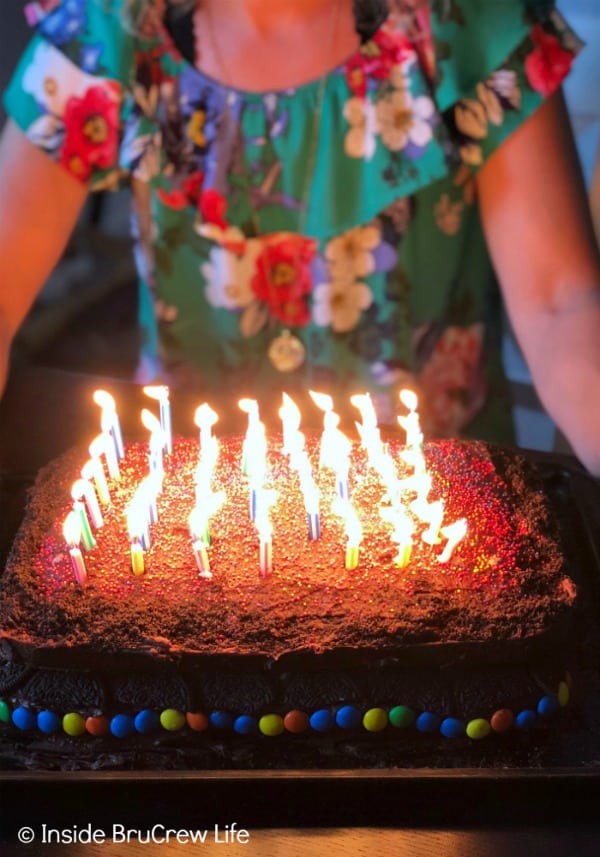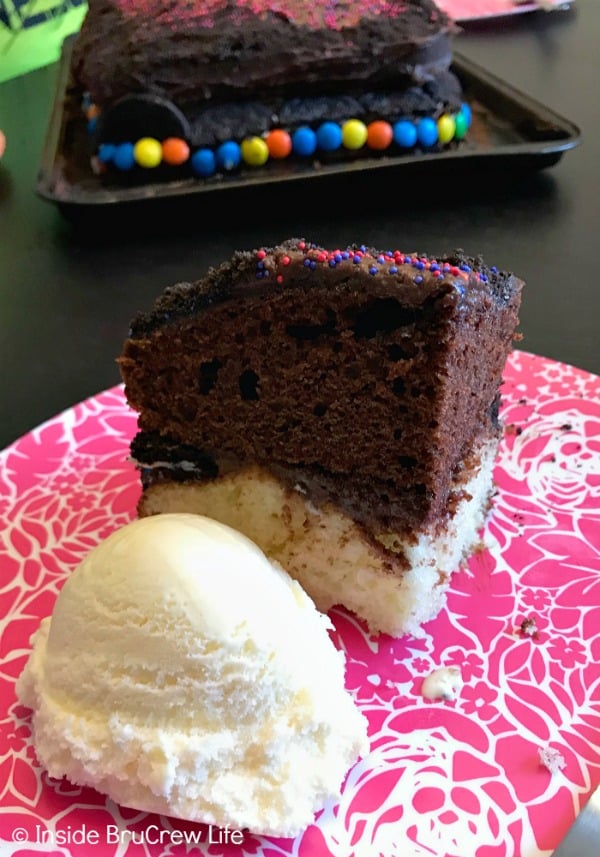 This past week my husband had a health coaching conference out of town, so the kids took me out on dates a few of the nights. Our son loves to bowl, so we did a few rounds of bowling and then went to Sweet Tomatoes for dinner.
Also, when did this one get taller than me? I'm not sure I like being the shortest one in the family now.
Shopping and coffee was my daughter's choice for her evening out. Anytime she can get a ride to Ulta, she is in heaven. She is always telling me about new products and things that we need to check out.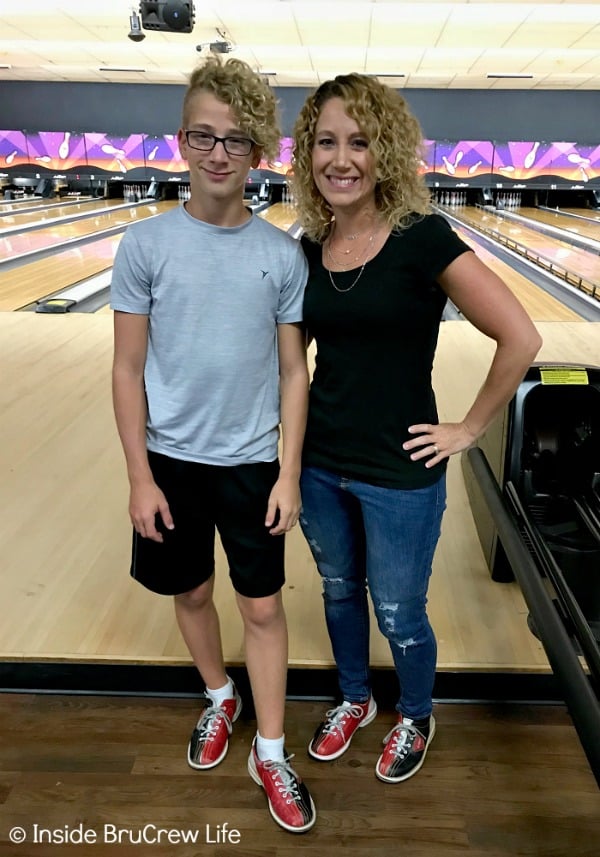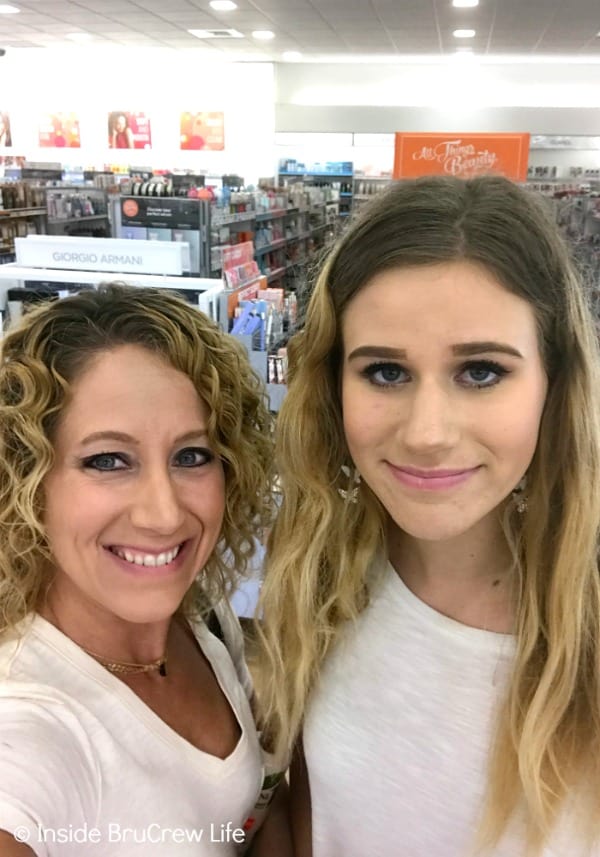 I saw this quote the other day and really liked it. It's so true. When things are easy, we just coast and don't learn anything new. It's during the hard and tough times that we learn and grow the most.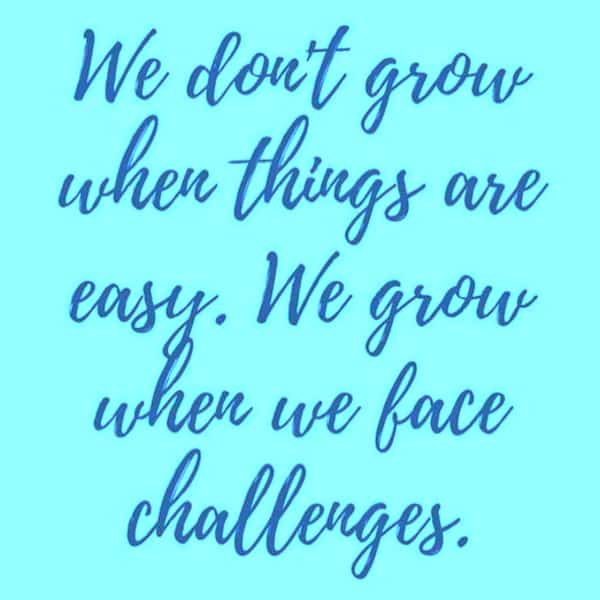 SaveSave
SaveSave
SaveSave
SaveSave
SaveSaveSaveSave