Blueberry Key Lime Donuts will make your summer breakfast awesome. Such a sweet combo to wake up to.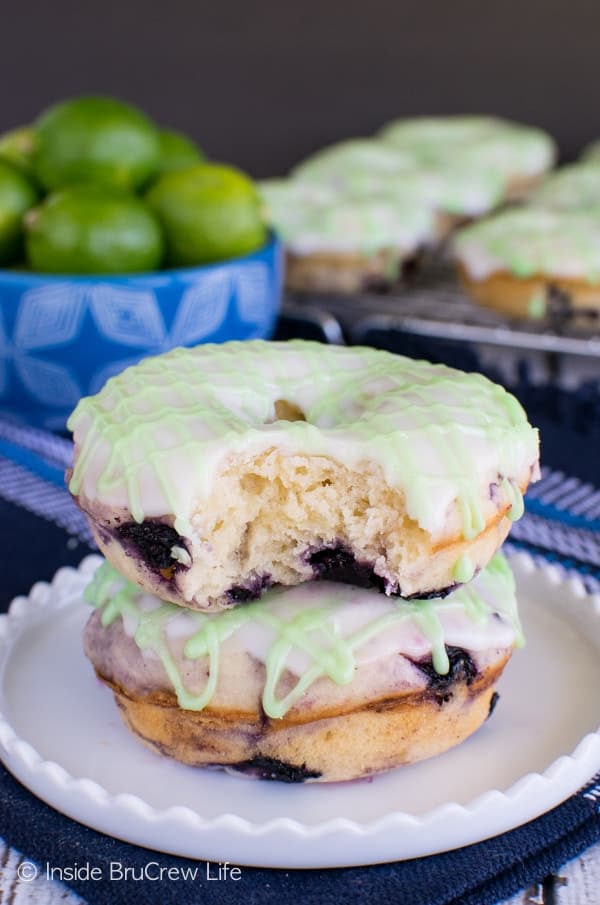 PIN IT NOW TO SAVE THE RECIPE FOR LATER!
Any time I eat key lime, I can't help but go back 18 years to our honeymoon. It was the first time I enjoyed a true key lime pie, so now my mind always relives that trip each time I enjoy anything with key lime.
My husband and I had so much fun in Key West walking to the beach, eating free hot dogs at the pool, and enjoying burgers and shakes at Checkers. We didn't have a lot of money to do a bunch of big things on our honeymoon, just spending time together exploring was enough for us.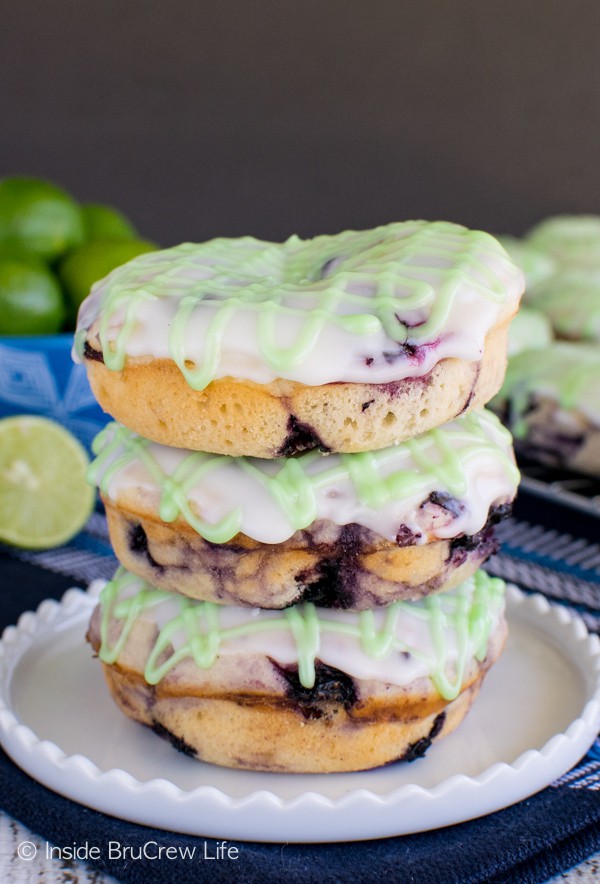 One day we rented a scooter and drove around the island finding fun spots to explore. One stop was a little pie shop that served key lime pie on a stick. Of course, I went with the chocolate-covered option. To this day, I love key lime and chocolate together.
I had a bottle of key lime juice in the fridge and decided to find a different way to use it up instead of these key lime cheesecake cookie bars.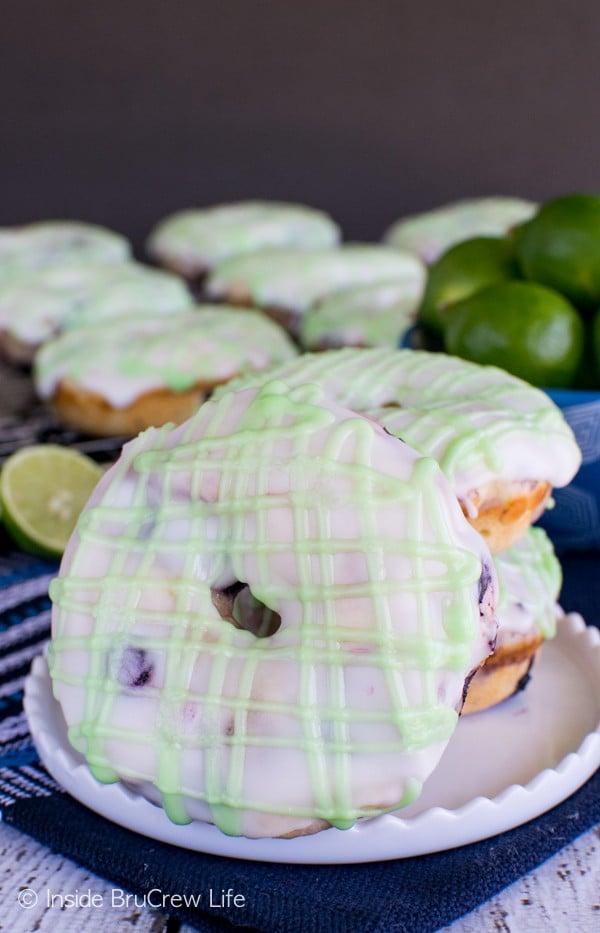 Since our kids are not big breakfast eaters, I'm always trying to find things that they will eat in the morning. Homemade donuts usually go over really well, so I gave these cherry lemonade donuts a fun tropical twist with key lime juice and fresh blueberries.
My oldest usually makes fun of the homemade donuts I make by calling them monuts…muffin donuts. He says baked donuts taste more like muffins. I'll give him that. Most of my homemade donuts could be made in a muffin tin too just by changing the baking times.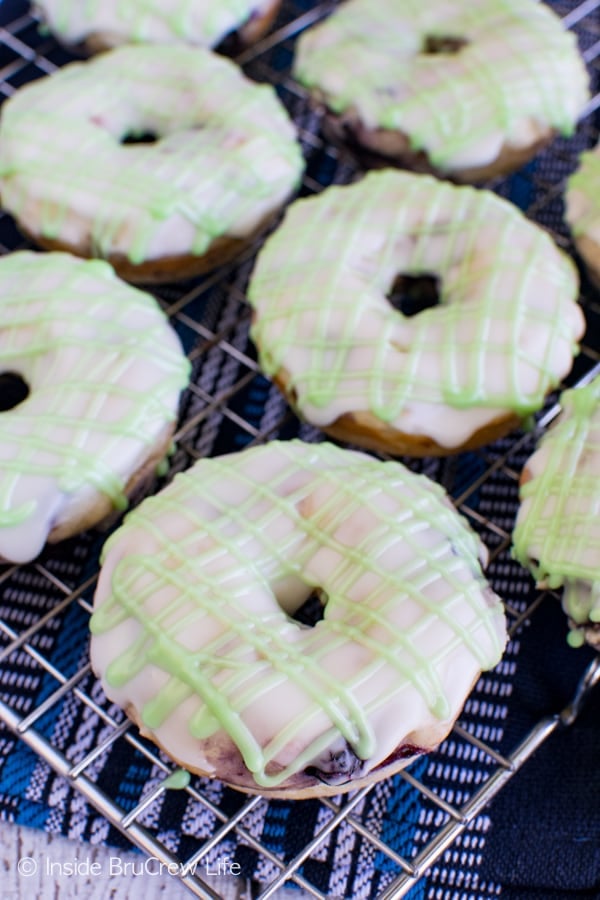 The key lime juice in these donuts adds a delicious taste and texture to this baked donut recipe. It is a little denser, almost like a fried donut.
One bite of these blueberry key lime donuts and my son said he wanted me to make these donuts again. He loved the texture and flavor so much more than any other donut I have made.
I'm calling it a breakfast success!
Head over to Food Fanatic where I am a breakfast contributor to print the Blueberry Key Lime Donuts recipe.