Well, hello to the end of the month...again. I know I always say how shocked I am that the months are flying by so fast, but I guess that's just life.
I also realized that it has been months since I have done a BruCrew Top Ten post. If you follow us on Instagram, some of these are just repeats for you anyway. This is just a fun way for me to share some of the things we have done for the month or the fun finds that I come across while shopping.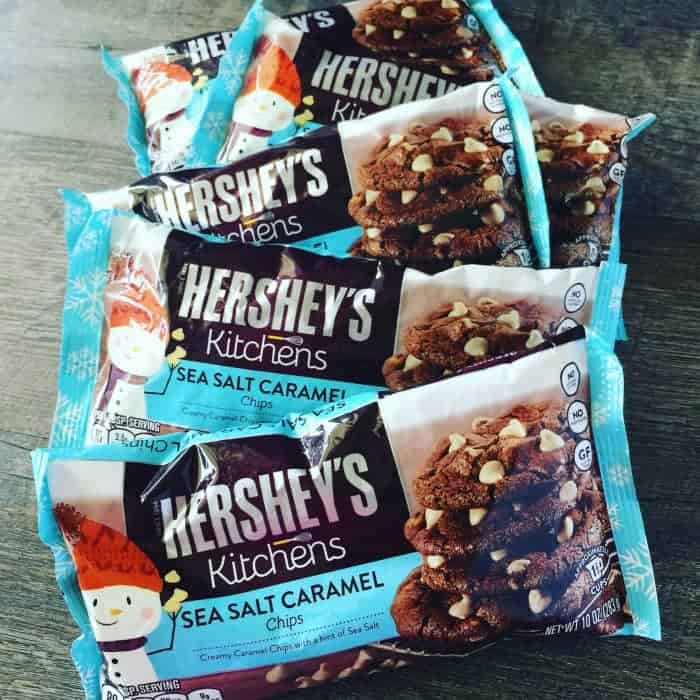 1. Sea Salt Caramel Chips!!! I know, right? If you can find these in your store...buy them! Buy them all! I bought a few bags...ok, fine 5 bags...the first time I saw them.
Then after eating half of a bag in one sitting, I went back and bought a few more. Not sure if that was a smart move, but I don't even care. These are absolutely amazing!!! I'm thinking fudge, cookies, brownies...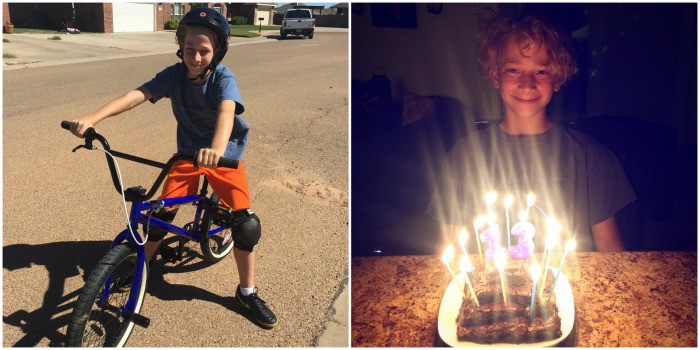 2. This little guy turned 13 this month. Again, where does the time go? It's crazy to think that we have 3 teenagers in the house right now. It's a new stage for us, but we are loving the kids at this age. Sure it comes with all new challenges, but they are so fun to talk to and hang out with.
For his birthday he decided he was going to give BMX biking a try. He is a little lightweight though, so he is struggling to get the bike up in the air. I keep telling him to give it time and to keep practicing. Hard things for any one to work on.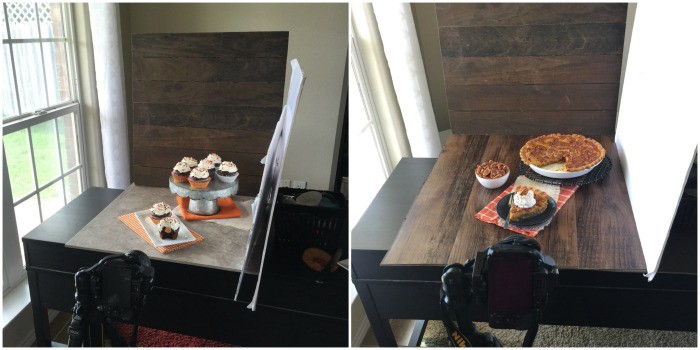 3. I cleaned out our back room and moved my photo table around. I couldn't believe the difference it made in photos to just switch the camera to the other side of the room. I also had been resistant to using my tripod but lately I have been using it, and it really does make a big difference.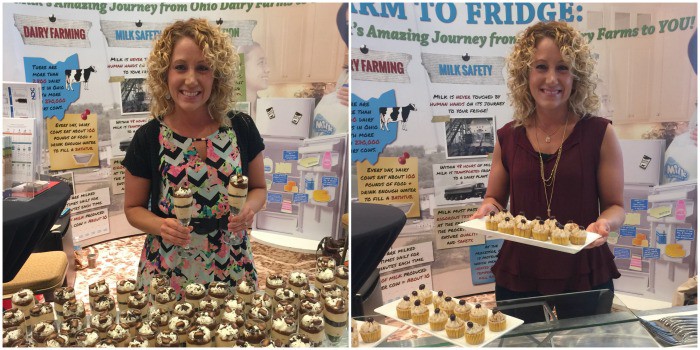 4. This month I had the awesome opportunity to partner with American Dairy Association Mideast at the BlogHer Food conference in Austin, Tx. It was so fun to create two cheesecake recipes that we passed out to the bloggers and brands that attended the conference.
It is always nerve wracking to make a recipe and hope that people will love it. Both cheesecakes disappeared off our table, so I think all my worry was for nothing!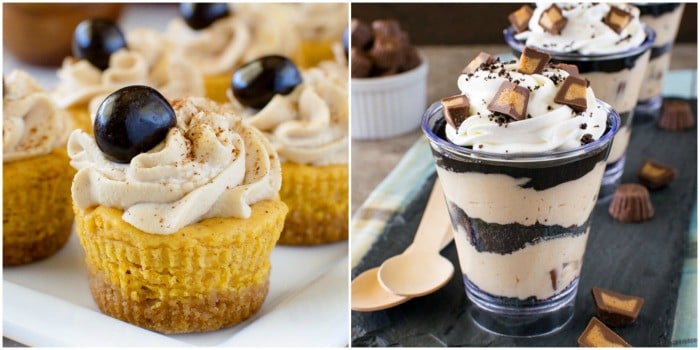 5. You can make the cheesecakes I shared at the conference. Here are the recipe for the Pumpkin Spice Latte Cheesecake Bites and the No Bake Peanut Butter Fudge Cheesecake Parfaits. Trust me...these are two tried and true recipes that you will love.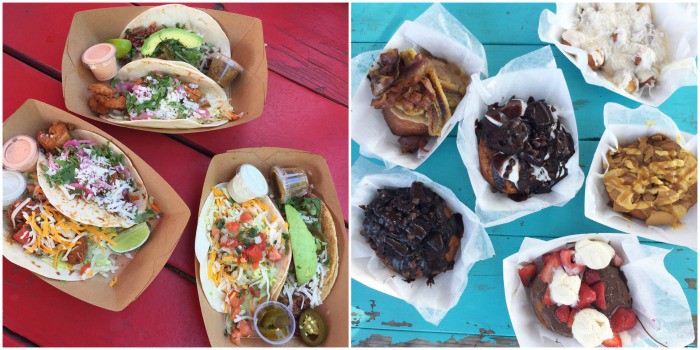 6. No stop in Austin is complete until you go to the food trucks. Two of my favorites are Torchy's Tacos and Gourdough's Doughnuts. It's a good thing we did some walking and shopping after this lunch run...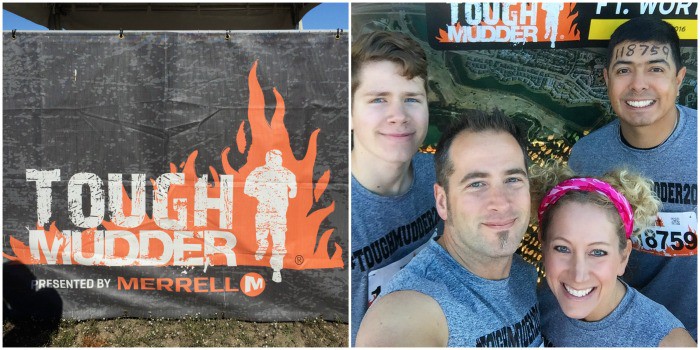 7. Last weekend we paid good money to crawl through the mud and take a dip in a giant ice bath. Yes, we are crazy and ran another Tough Mudder. It's crazy how much of a girly girl I am, but I actually enjoy doing these mud runs. I will have more photos later to share of some of the crazy things we did this year.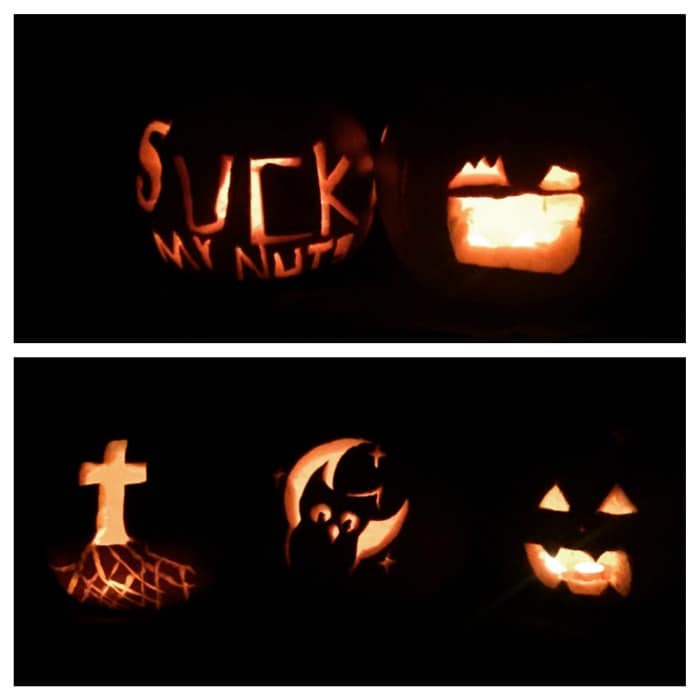 8. A few days ago we busted out the pumpkins and carving kits for a fun family night. This has been a fun family tradition that we have done since the kids were little, so it was fun to keep it going now that they are older.
They may have grumbled a little when we asked them to stop their games and come spend time with their parents, but after a few minutes they were smiling and laughing while pulling out pumpkin guts.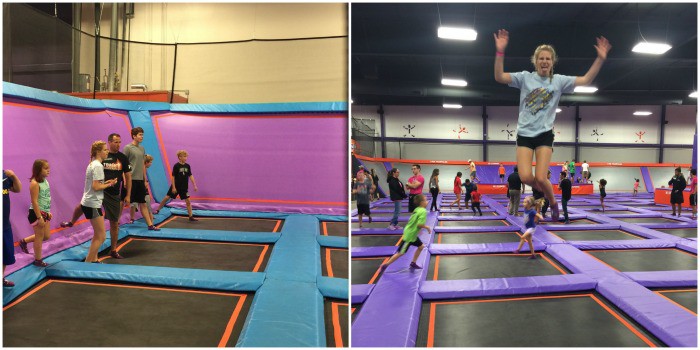 9. A new trampoline park opened in town a few months ago and the kids are absolutely loving it. There is big dodgeball area, foam pits, jousting, and lots of mini trampolines all over. I think our kids would go ever Friday night if we let them.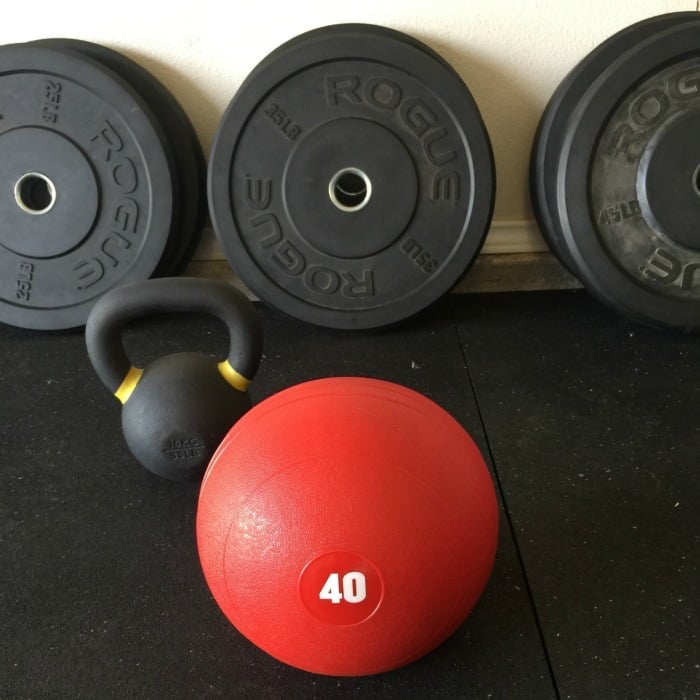 10. The garage gym is still happening pretty regularly. I love having weights and exercise equipment right outside my kitchen door. With all the sweets and treats that happen, exercise is a must every day. I was pretty excited to finally bump up to the bigger slam ball recently.
I probably could have used it earlier, but I kept being a baby and saying it was too heavy. Finally I sucked it up and just started doing it. Yes, it's heavier and yes, it takes a little longer to do those moves, but I love having stronger arms.
Have a wonderful week, friends. Tonight we will be munching on pizza and handing out candy to all the kids that come trick or treating. It should be a fun night of relaxing and enjoy a cheat day. Tomorrow is a new day with new exercise routines and goals. Am I right? For now, enjoy raiding the candy stash your kids bring home!!!!