Make a pitcher of this Caramel Apple Cider Iced Tea and take some time to relax on the porch with your family this fall.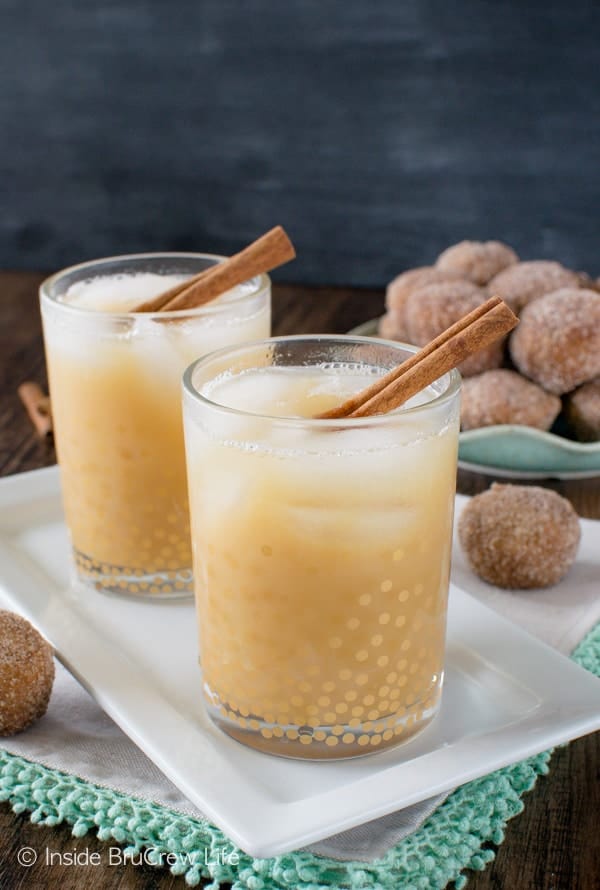 Time seems to just keep going by faster and faster each year. We keep adding more projects and events to our calendar, and before we know it the year has passed us by...again.
One thing that our family has always tried to do over the years is to eat dinner together. Obviously, there are the occasional nights where someone may miss out because of work or sports, but at least 5 out of 7 days we sit down and catch up around the dinner table.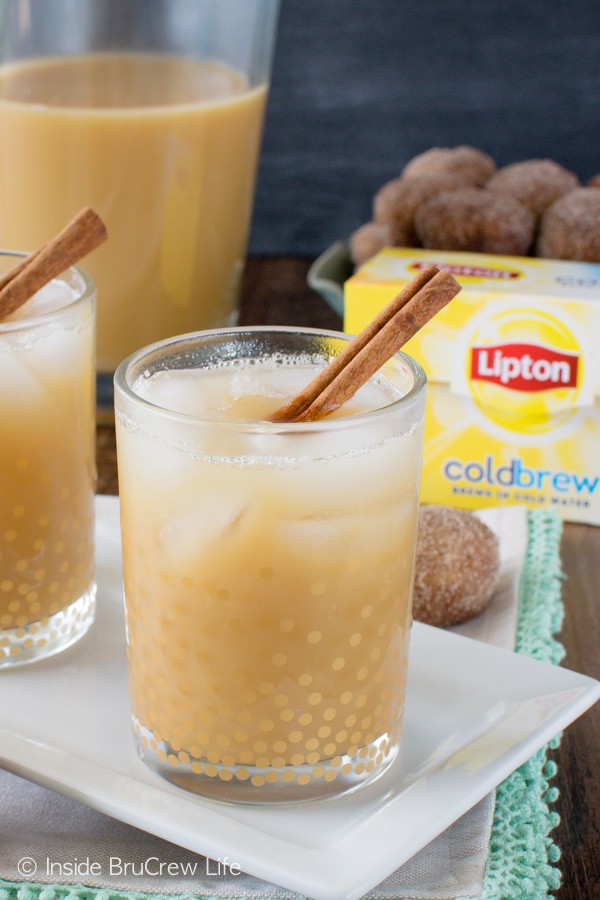 It's these moments around the table that matter most. It is where we can let down our guard and be real with each other. We can share how our day was and what we enjoyed most or what we struggled with. It's also the time where they can be goofy and tell us funny stories.
This fall in the midst of the busy things going on, I keep being reminded that we need to make more of an effort to make time for those people in our lives that matter the most. It is so easy to get into that routine of just doing life and not really living in the moment. How often have I allowed myself to be busy at night and not paid attention to what my kids are saying?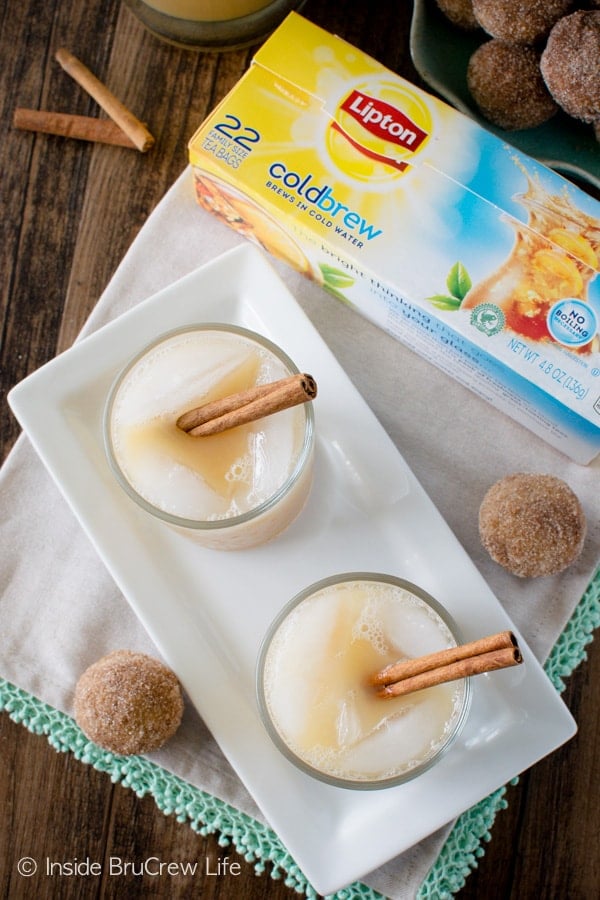 As I have watched my kids become teenagers, it has really made me aware of how little time we have left with them. There are only a few more years that we have to continue guiding them and shaping them into mature adults. This really hit me hard this week as our youngest turned thirteen. How can my baby be that old already?
We are all given the same amount of time in life. It's how you use that time that matters that most. Spending time investing in other's lives shows how much you value and love them. I want people to know that I am genuinely interested in their lives and what they say matters to me.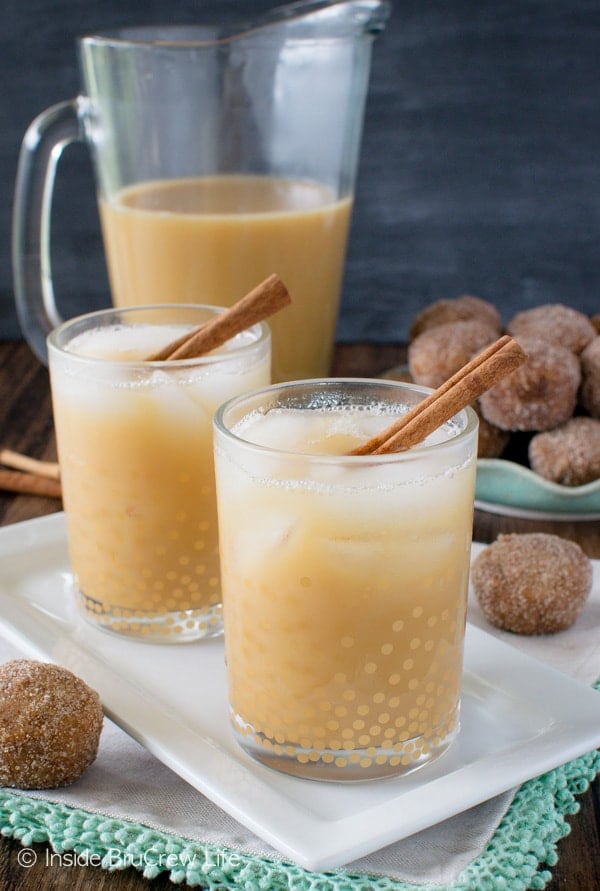 This fall I am making a pledge to myself to step back from the busy schedule and to really see and enjoy my kids. I want them to look back and remember the times we spent together relaxing, playing or laughing. Ultimately, I want them to know how much we love them. Quality time is a great way to share that love with one another!
This week I made a pitcher of Lipton Iced Tea and a batch of cinnamon sugar apple donut holes. I wanted our kids to have a special treat that was made just for them when they got home from school. As I was making the donuts, I started thinking about how I could jazz up that pitcher of tea and make a fun fall drink out of it.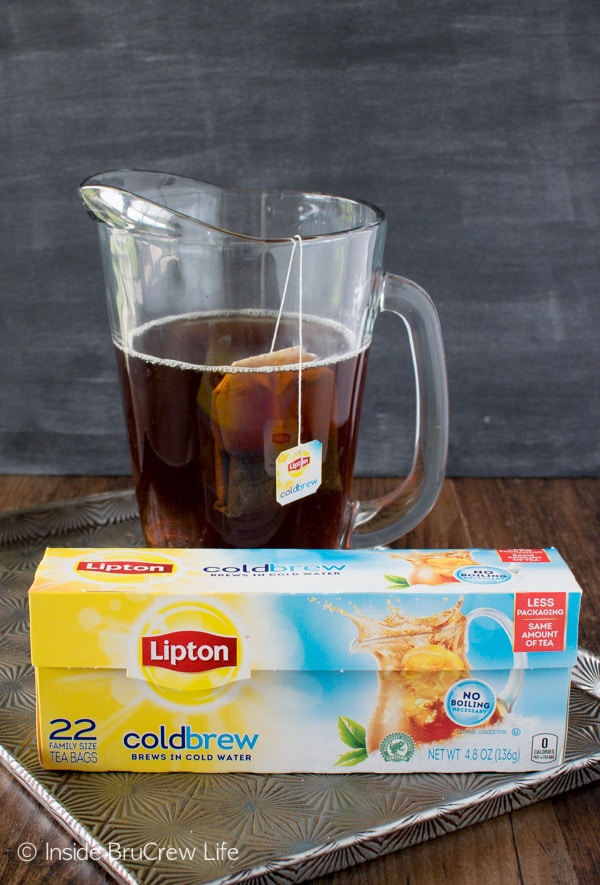 I recently tried Lipton's Cold Brew tea, and I am really enjoying how easy it is. All you do is fill the pitcher with cold water and let the tea bags do their work while you can do other things like rolling donuts in butter and sugary goodness.
A splash of apple cider and a swirl of caramel ice cream topping transformed that pitcher of tea into a delicious drink that is perfectly delicious for fall. Here in Texas the weather is still warm during the day, so sitting in the shade with a glass of caramel apple cider iced tea is a great way to relax. Being able to sit and talk to the kids about their day while we enjoyed this little snack made me realize even more how much I need to do this more often.
My goal this fall is to really live in the moment and to enjoy those moments and times I have with my kids before they are grown up and gone. Hopefully, they will look back fondly on these memories and remember that we made time for them each day and do the same with their families.