Looking for a pasta dinner to make in under 40 minutes? This Chicken Sausage Pasta Bake is full of meat, veggies, and ooey, gooey cheese.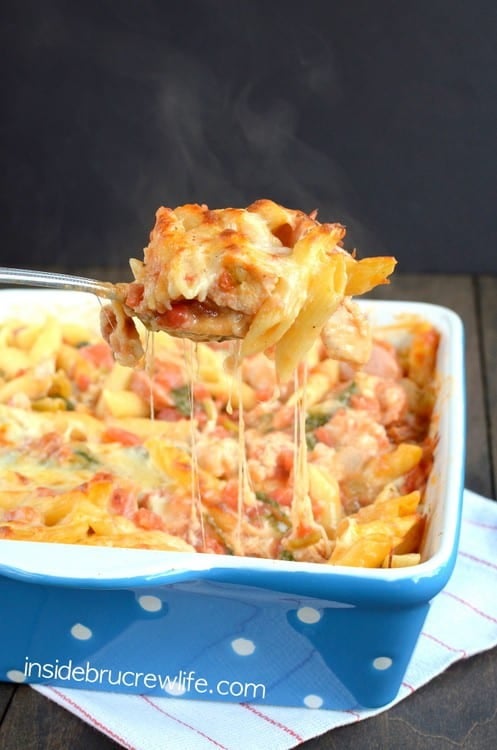 Do you ever lose time in stores?
When I go into Target, it will be a good hour before I come out. And that's a quick trip. Seriously, I think they put something in the air vents to keep you looking at all their cute stuff.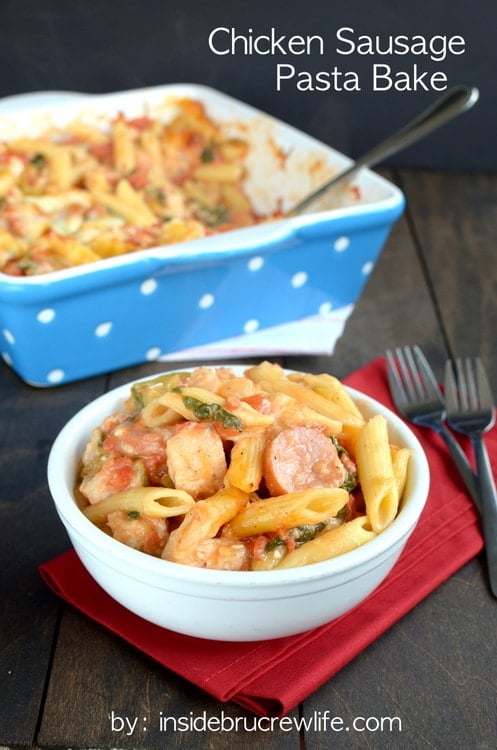 Now that my son is getting older, he is starting to realize that mom should not be allowed to go into stores by herself. The other day I had to run a few errands...aka go to Target...so, I called him after school to see if they wanted to play at the community center while I went to the store.
He thought for a minute and then said, "No, it will be quicker if we go with you." WHAT? When did that little stinker become so smart?
I used to lose time whenever I would think about making dinner.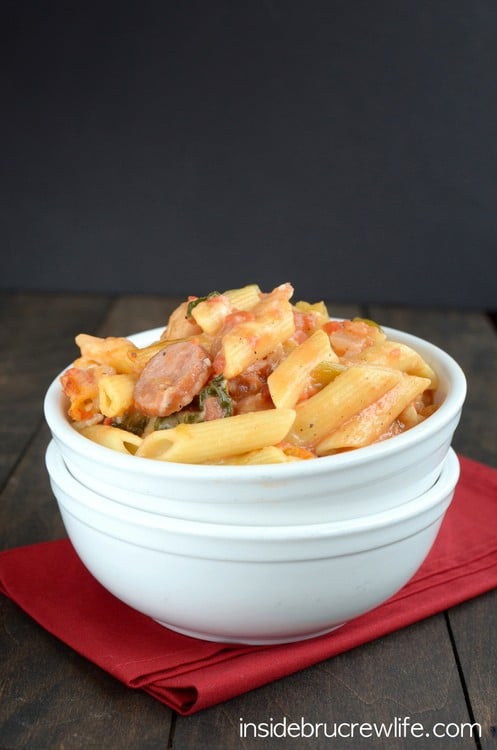 My mind would totally blank out...even if I was staring at cupboards full of options. All of a sudden I would realize that I had been staring at the same thing for like minutes at a time.
I think it was just because I had gotten so used to only thinking about desserts. All I could think of were different ways to make brownies, fudge, and cookies. Now don't get me wrong. I still have plenty of those thoughts still going through my head.
Now the occasional dinner idea like these cheesy chicken sliders pops in and I just have to get in the kitchen and put it together before I forget it.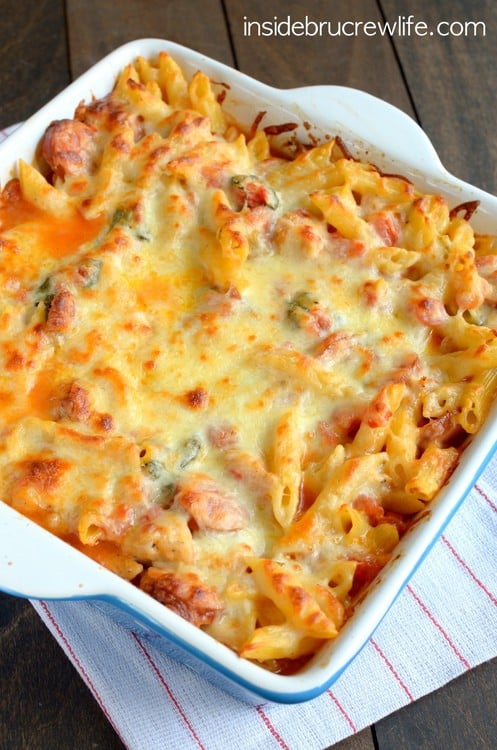 This pasta dinner really is so easy to make. You can chop your veggies and meat ahead of time and store them in ziplock bags or containers in the refrigerator.
You can even prep your noodles ahead of time if you like. Just remember to drizzle a little bit of oil on the noodles to keep them from sticking.
Get the oven preheating while you sauté the veggies. Add the meat, tomatoes, and half the cheese. Once the cheese melts, you can spoon it into a baking dish. Go ahead and top it with the rest of the cheese. All that cheese will melt down and become absolutely delicious.
Get ready to lose some time when you start to eat this cheesy chicken sausage pasta bake. Comfort food at its best!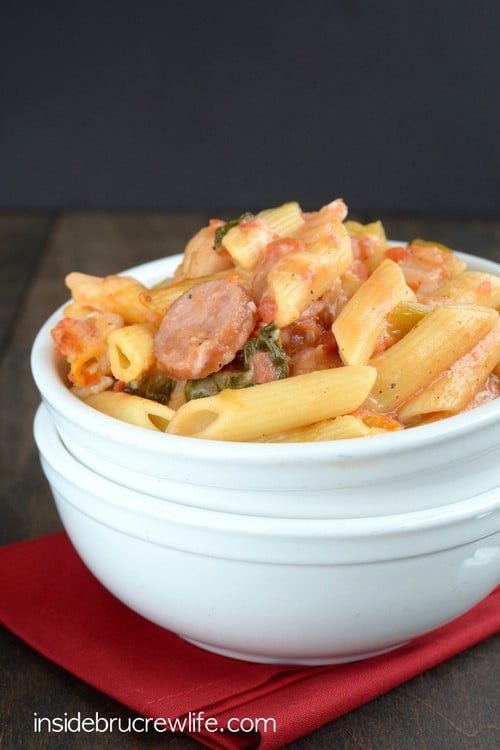 More easy dinners to make for your family: