Desserts made with chocolate and Reese's are definitely my favorite part of the meal. Don't you just want to sink your teeth into a Chocolate Reese's Cheesecake?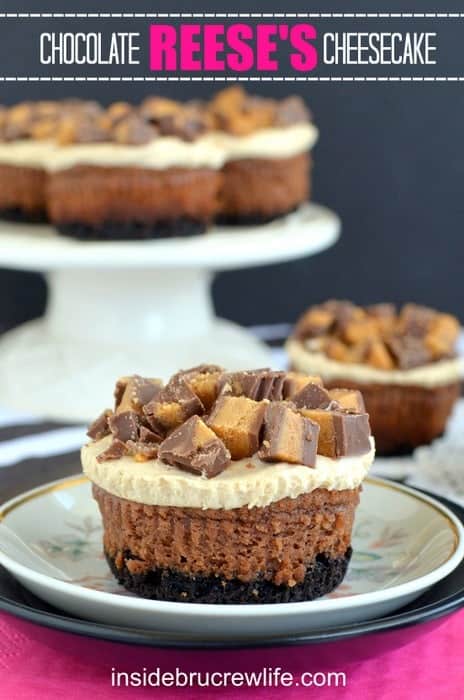 Is it bad that I can't stop thinking of new ways to enjoy more Reese's candies? It has been awhile since I made mini cheesecakes, and I had some peanut butter cups to use up.
That sounded funny because usually Reese's peanut butter cups don't last more than a day in our house. I used to have my kids trained to bring me their peanut butter cups...then they grew up and realized that peanut butter cups are like the best candy ever. They now hide their Reese's from me. Silly kids 🙂
Don't they know that I have a cupboard full of candy, and there is usually some sort of Reese's candies hiding in there. I just make sure to put the spices and baking powder in the front, so no one will ever know what is in the very back.
Ok, now I realized after typing that, that I sound very selfish, and that I have a candy addiction. The candy addiction is a real problem, but I do share all my candy with my family. Honest. I just like to bake with it before sharing.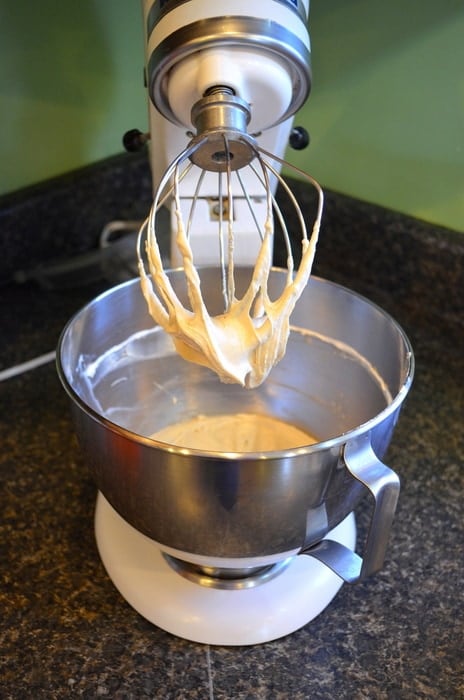 This week I put together a chocolate cheesecake with a peanut butter mousse on top. I was going for a take on my favorite Reese's candy. The peanut butter mousse is so light and fluffy! I didn't add any extra sugar to this layer because of the whole container of Cool Whip. If you eat that part just by itself, you might think it isn't too sweet. But wait until you bite into one of these cheesecakes. There is plenty of sugar in the bottom layer and in the candy on top to balance it all out.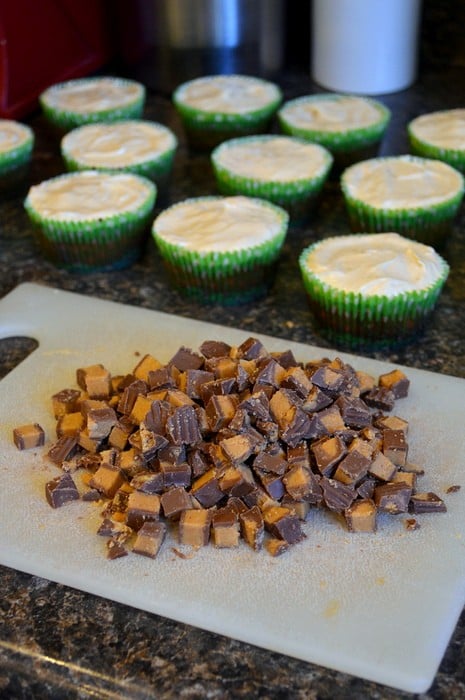 Now a true Reese's cheesecake had to have some peanut butter cups in it. So I chopped a whole bunch of peanut butter cups (and ate a few while I was at it), then dropped a bunch of those chopped candies right on top of the cheesecakes. They turned out so pretty.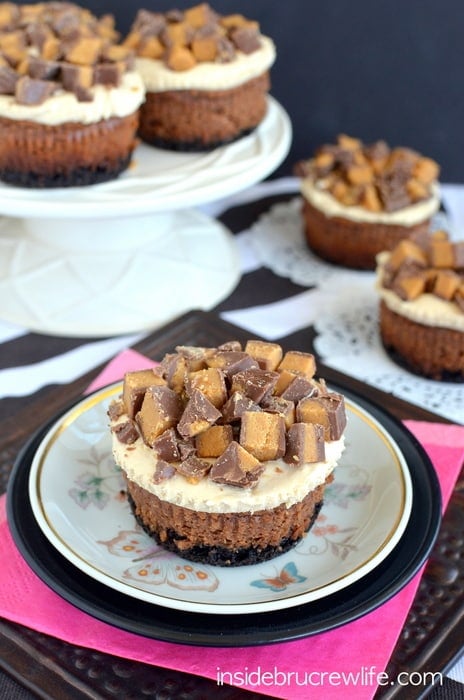 I love all the layers in these!!!
It is a very good thing I started running again this week. After eating a few of these, plus the extra candy, I probably should have run a little bit more. That's on the agenda for this week.
Right after I bake some more yummy treats 🙂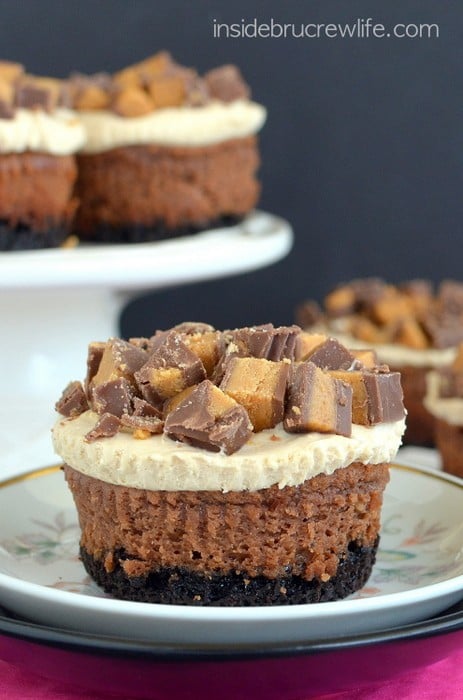 Do you love a recipe you tried from Inside BruCrew Life?
Please leave a 5-star ⭐️ rating and a review in the comments section below.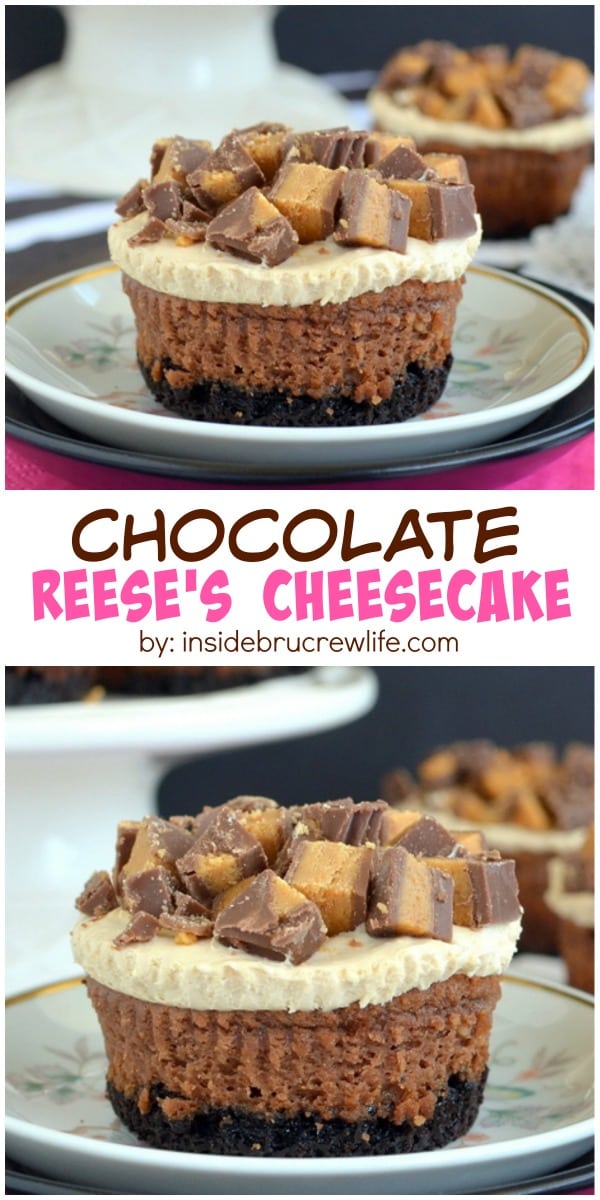 Other fun ways to enjoy more Reese's:
Peanut Butter Cheesecake Cookie Bars