These Double Chocolate Zucchini Muffins are a great way to get more veggies in your diet and have your chocolate too. That's the best way to do breakfast in my opinion.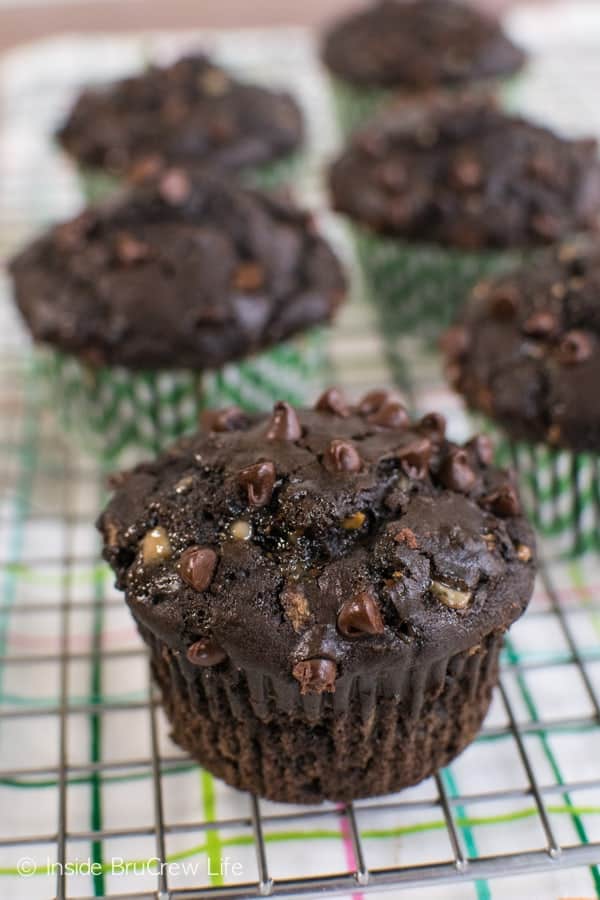 It's that time of year when gardens are starting to be over run with squash and zucchinis. Oh, but not my garden because you see I have a black thumb and pretty much kill any green living thing I try to grow. We have tried planting a small garden over the past years, and it has never worked out so well for us…or the plants.
There is this thing called watering that has to happen for plants to live, and I tend to forget about doing that on a regular basis.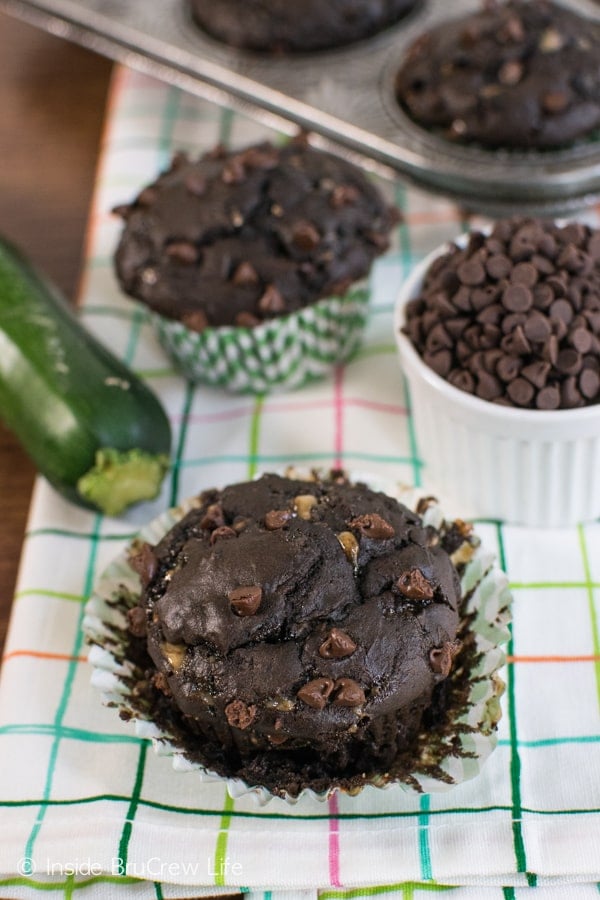 So, when I get a craving for chocolate chip zucchini bread, I head to the grocery store or the farmer's market. There is a reason these places exist, so I do my part in keeping them going by spending my money there and not on plants that are just going to die.
Since my kiddos are big muffin eaters for breakfast, I knew that I wanted to make chocolate zucchini muffins. A few years ago I made these chocolate zucchini donuts, so I used that recipe as my base for these delicious muffins.
If my kids knew I was trying to get them to eat zucchini, there might be a mini revolt in our home. So, I avoided this outrage by hiding the green veggie under chocolate and toffee. Imagine their surprise when I started laughing when these muffins were gone. Ok, so they kind of looked at me like I was a weirdo, but oh, well because I got them to eat zucchini and like it.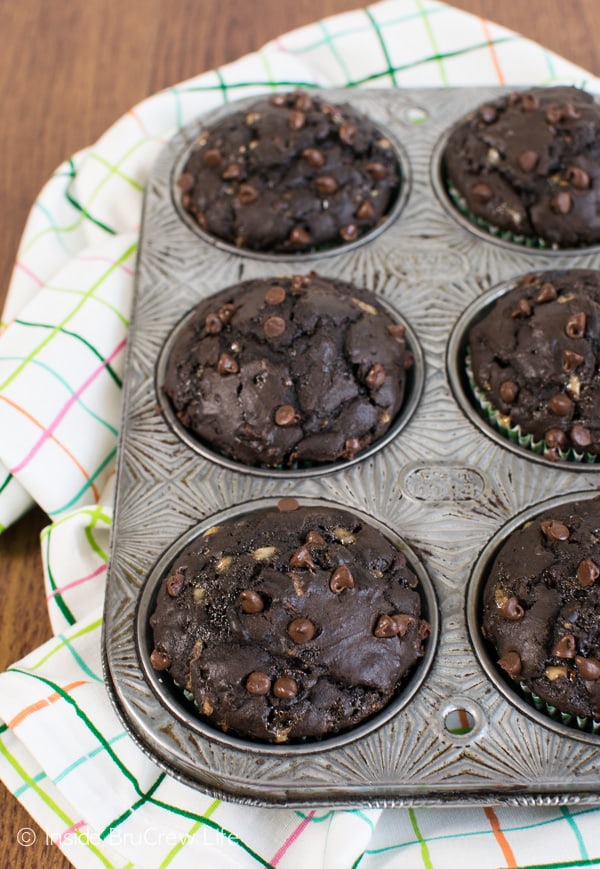 These chocolate zucchini muffins are really quite simple to make. You mix all the wet ingredients and sugar in a bowl, and then slowly stir in the dry ingredients. Spoon the batter into muffin liners and top with some extra chocolate chips to make them pretty.
These are really good hot and fresh from the oven, but they taste even better the next day. Something about sitting in a closed container makes them so irresistible. We won't talk about how many I may have eaten with my coffee.
*I am one of the breakfast contributors at Food Fanatic, so make sure you head over there to print the Double Chocolate Zucchini Muffins recipe.