Hot Cocoa 3 Musketeers Brownie Bites: Brownie cups filled with a 3 Musketeers candy bar are an easy treat to make when your child surprises you with needing a dessert the next day.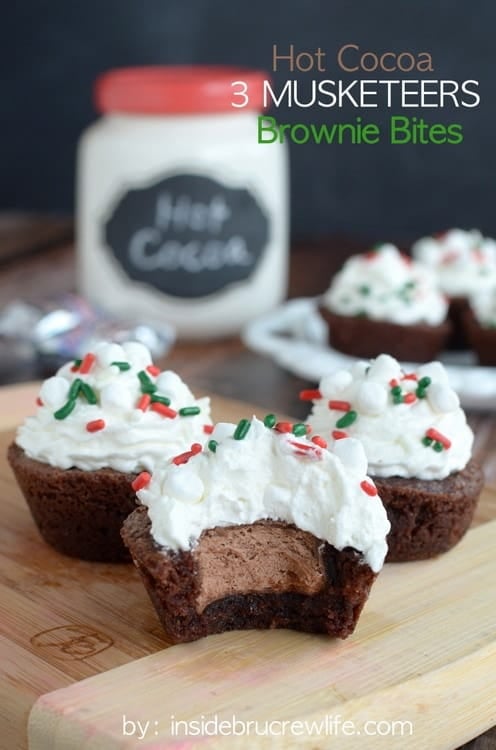 Hoarding fun candies and brownie mixes comes in handy more than you realize.
My son pulled the whole "I need cookies for our class party tomorrow" trick on me. He does live me, and knows that I bake ALL the time. I'm sure he thought that a short notice was all I really needed. Well, these mini brownie cups were on my mind, so he got brownie cups instead of cookies. Thank goodness I can't resist adding bags of fun candy to my cart every time I go shopping.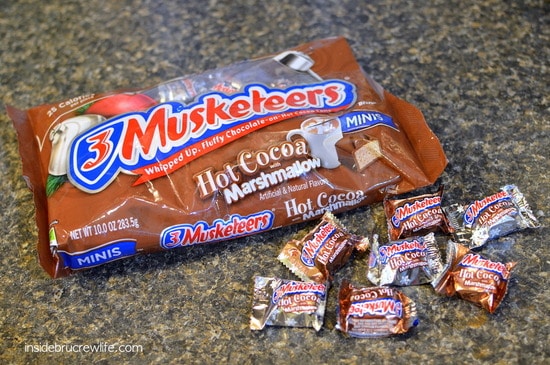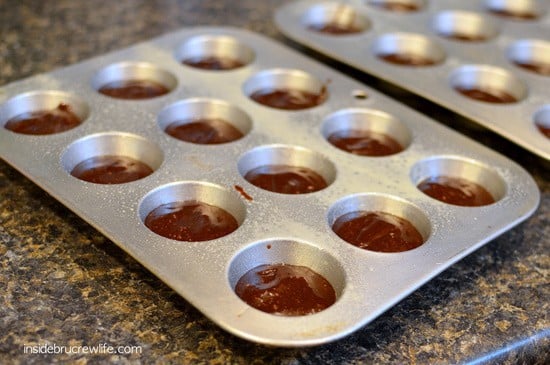 I did use a boxed brownie mix for these. If you have a tried and true favorite homemade brownie. Go for it.
Use about a teaspoon of batter for each muffin tin. Bake about 11 minutes and let cool in the pan for 3-4 minutes before trying to get them out. Go ahead and press the candy bar in while you are waiting, so it has time to melt into the brownie top slightly.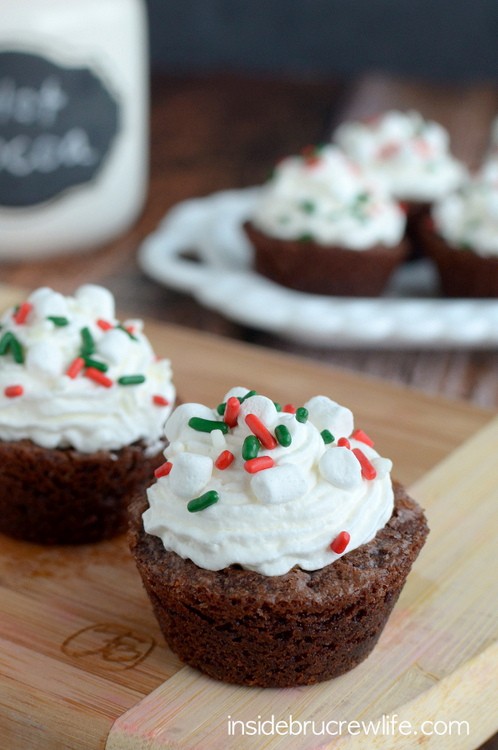 Biggest help to making these...use a good baking spray that helps release your food from the pans. I use Pam Baking Spray or Baker's Joy when I make brownie cups, and they pop out just fine every time.
Another key is letting them cool in the pan. Do not try to get them out too soon...or you will be munching on brownie crumbs. Totally not a bad thing, but not what you want I'm sure. You could also use mini liners if you really wanted too.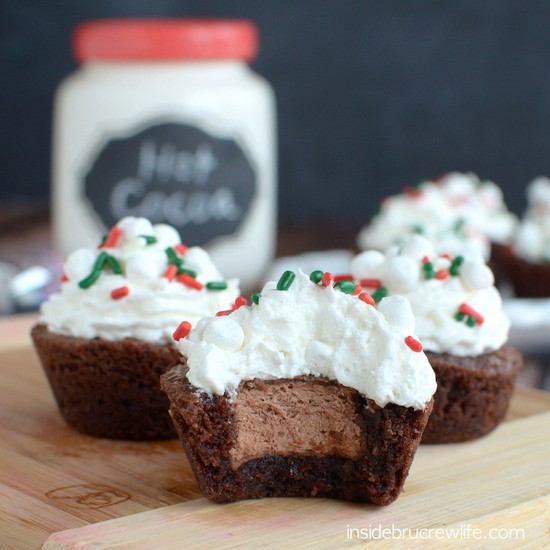 Hello, cute little brownie cup.
Why don't I make more of you more often? So cute, so delicious, so popable. It's a good thing these little guys had to leave the house ASAP. I couldn't resist munching on a few.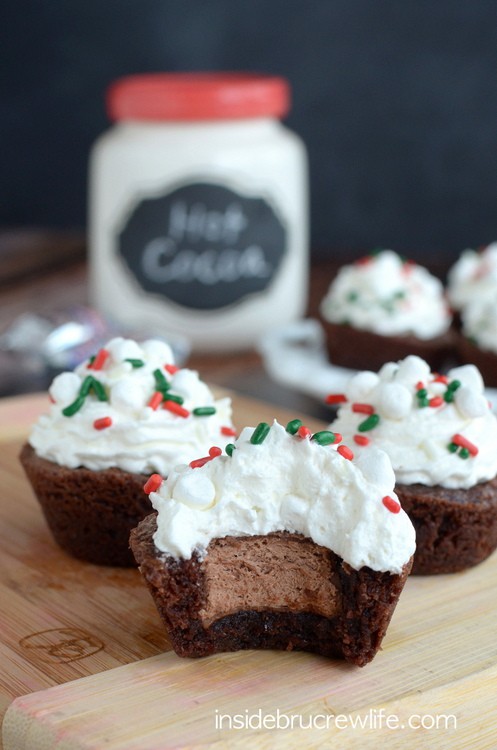 Now because I used the Hot Cocoa 3 Musketeers candy bars for the hidden center, I had hot cocoa on the brain. I decorated one little brownie cup and asked my son what he thought. I may have gotten a blank stare and a big No. He was already not happy that he was getting brownies instead of cookies. The extra frou frou on top was not going to happen for his class. So half of these went to his school boring and plain.
I got to keep the other half at home and make them pretty and adorable. I recommend the pretty ones! Something about the Cool Whip, sprinkles, and mini marshmallows makes it 100 times cuter...and more delicious!
Too bad my son's class missed out on the cuteness, but good for me because I got to munch on little brownie cups all day.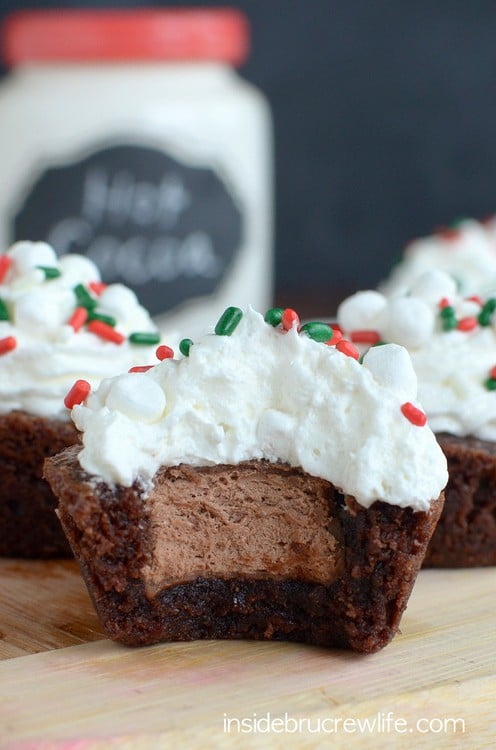 Make sure you don't miss any of the crazy baking
by following the BruCrew here:
FACEBOOK | PINTEREST | GOOGLE+ | TWITTER | INSTAGRAM | BLOGLOVIN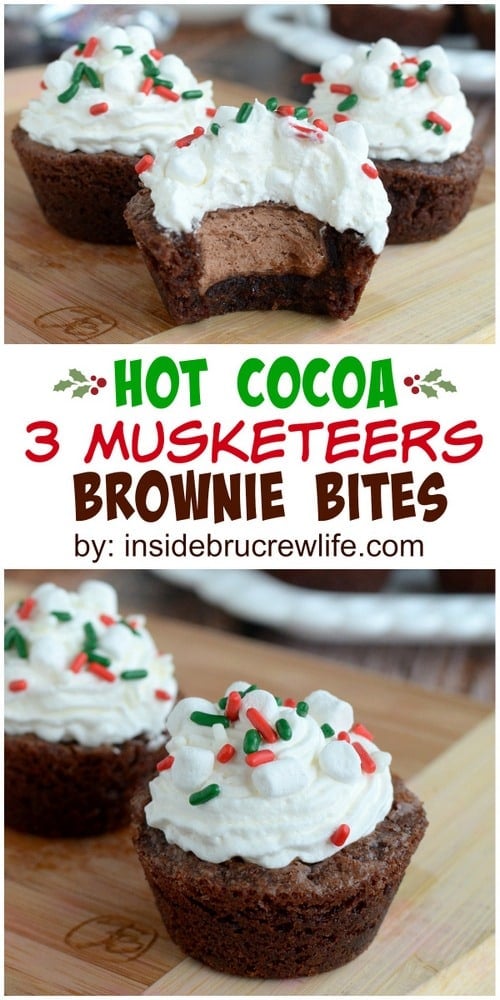 More fun and delicious brownie ideas: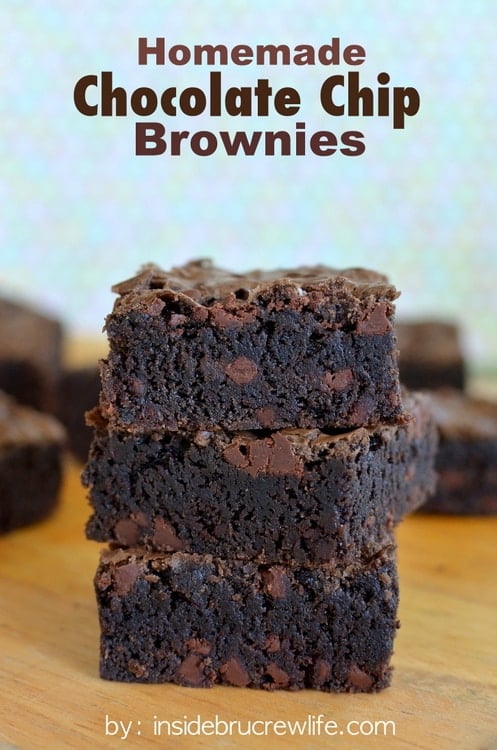 Homemade Chocolate Chip Brownies