These Mini Lemon Donut Muffins are a refreshing little treat to enjoy in the morning. The little bite size is perfect for grabbing a few on the go.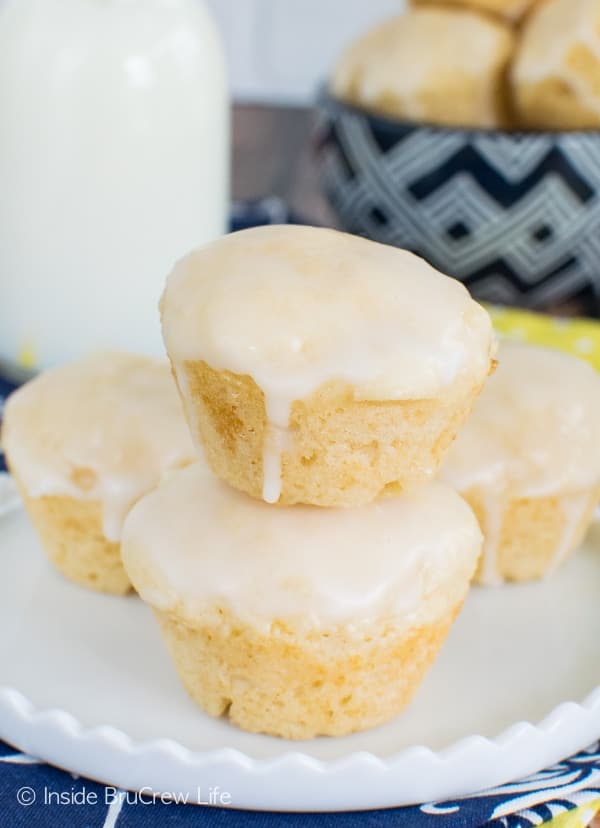 It's amazing to me how quickly your body gets used to hot weather…and how quickly you forget about humidity. We just got back from a trip up north to visit family and friends, and while we were there the weather was all over the place.
It's crazy for it to be in the 70's in July, but that's what it was for a few days. Of course, that didn't stop our kiddos from swimming in the pool with their cousins. Have pool, will swim is always their motto!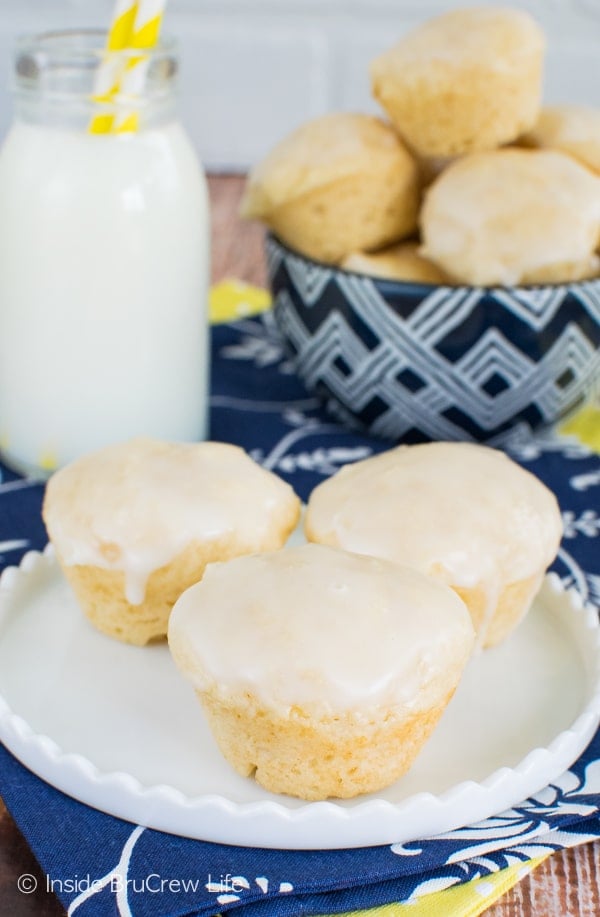 Funny how just 6 months ago, I would have been completely comfortable with those kind of weather conditions, but after living in a warmer climate for that long, I can tell I have definitely acclimated to warmer temps. Give me those 90's any day…well, as long as the humidity stays away. Thank goodness that west Texas is just that!
I had kind of forgotten how much I really do not like humidity. Just because it was cooler up north doesn't mean the sticky damp air that is harder to breathe in was gone. Nope, we experienced enough of that to last me another 6 months.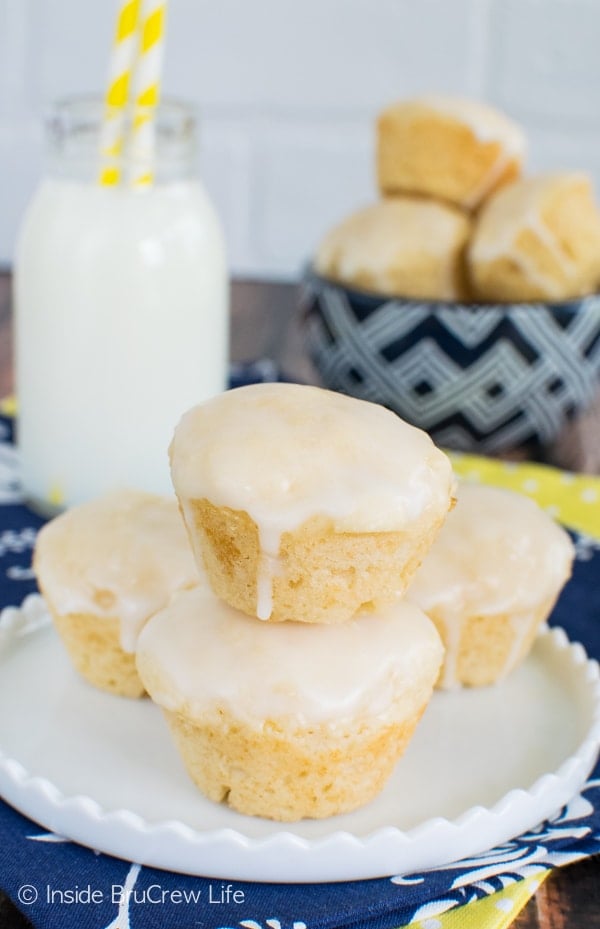 Another thing that is funny to me is how quickly I can forget that I like lemon treats now. I'm happily baking along with my peanut butter and chocolate when I realize I need to change things up and make some lemon sugar cookie bars or something else lemony.
Last month our oldest didn't want a traditional cake for his birthday. All he wanted were the little lemon bites that Costco usually sells. Of course, the day before his birthday when I went to buy them, they were gone. Nada, zilch, zero…couldn't be found anywhere!
Since he loved these blueberry key lime donuts, I went ahead and made him a batch of these mini muffins since we couldn't find the other lemon bites. Our son was a happy camper when he saw that I had made his favorite treat into a breakfast item. They were definitely different, but delicious in a different kind of way.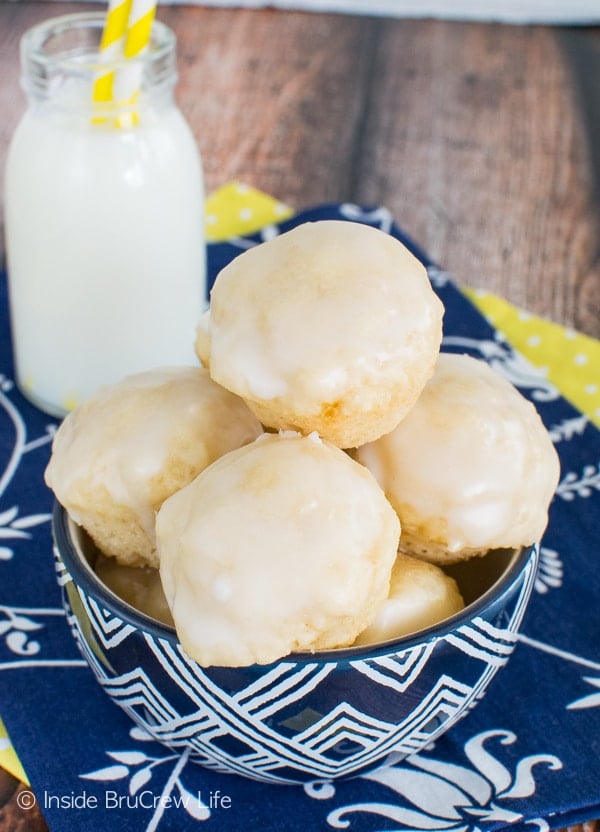 This past week while we were in IN, we stopped at Costco to pick up some snacks for the drive home, and sure enough; they had the lemon bites in stock again. We had one happy boy as he pounded 3 or 4 right in a row.
These little lemon muffins really are a great little breakfast snack when you want to get some lemon love in your life. I used my regular donut base but added lemon juice and zest to give a citrus blast to the dough and the glaze. And of course, the little bite sized muffins were a fun change to the round donut shape.
My goal now is to master the cake bites before the summer is over. Now that I had a few to remind myself what they taste like again, I'm on a mission! Until then, these mini lemon donut muffins are a good substitute!