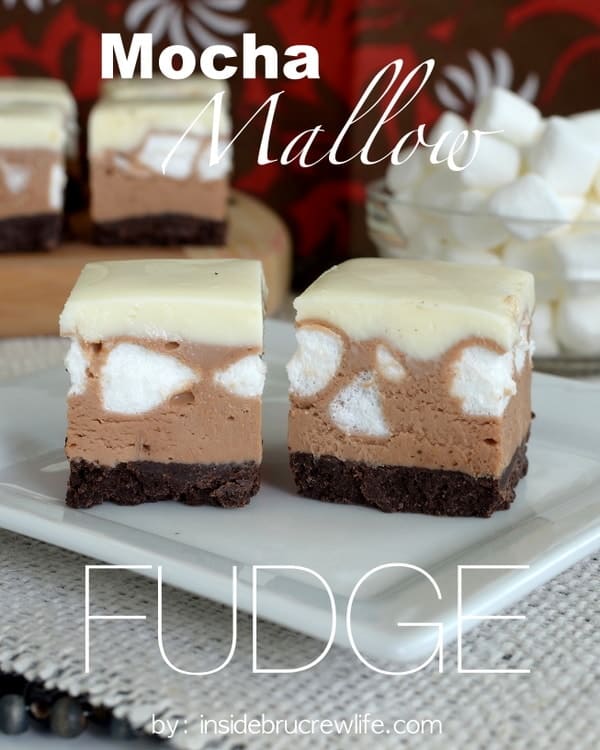 We love a good hot chocolate any time of the year.
But when the temperatures reach 100*...
a HOT chocolate just isn't going to cut it.
Cold hot chocolate's are pretty good,
but sometimes you just want more to bite into.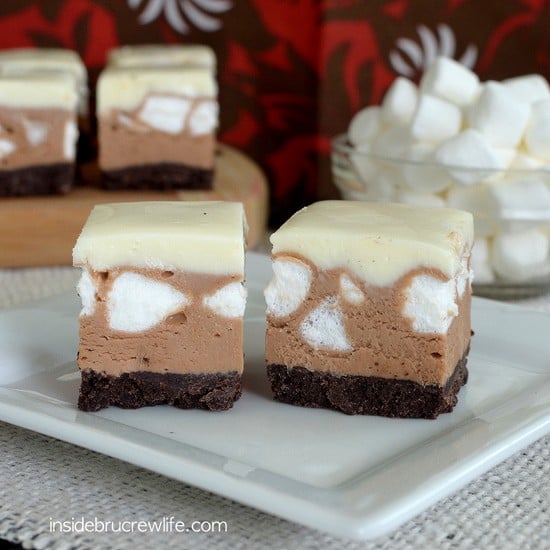 I always associated fudge with Christmas...
it seems like growing up that was the only time I ever ate it.
But now I think we need to have fudge more often.
So, to combat my craving for hot chocolate and to get more fudge in my diet,
I decided to combine the two together.
And the cookie crust, well it had nothing to do with either...
it just happened.
This just might be my favorite fudge right now.
Soft and marshmallowy...sweet and crunchy...chocolatey and creamy!
Oh, fudge, now I'm craving it all over again:-)
And of course I never did buy another mocha packet.
This could be bad...
How about some more fudge to drool over?