These No Bake Caramel Mud Pie Cups are the perfect no bake treat for when you only have a few minutes to make a chocolate dessert to appease that sweet tooth.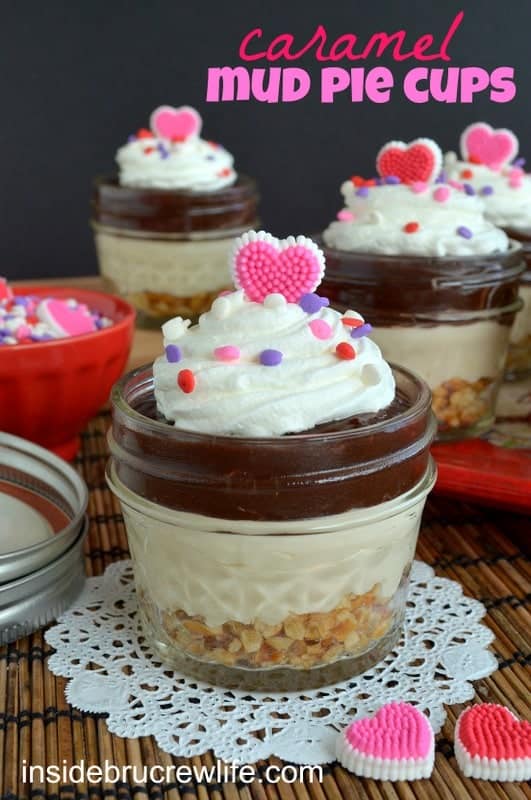 Last week I didn't bake anything at all. I know! I was just as shocked as you.
Over the past few weeks I have made so many pink and red treats to share with you, that I was kind of ahead of the game in baking. All I had to do was edit and post each day. Plus, I thought no baking means no yummy chocolate treats in the kitchen tempting me from my diet.
Because we all know that sugar talks to me...and the sad thing is that I listen to whatever it tells me to do. "Oh hello, delicious cookie. Why yes, I do want to eat you. And your friend? Of course, I'll see what I can do." It's ok. I know I'm a little off my rocker. It's the sugar talking again.
I knew the no baking would end in me making something. The last time I tried to do no baking, the week ended with these Chocolate Avocado Muffins. It was only a matter of time before I made something sugary.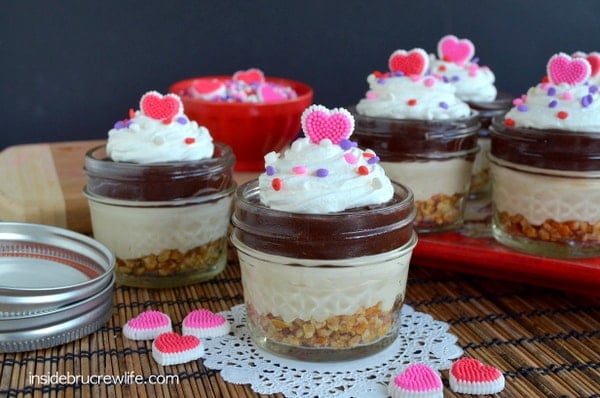 Now my kids have gotten used to all these cookies and treats being around. So a week of no baking was so foreign to them. They kept asking where the snacks were. We kept pointing at the bananas and carrots, and told them to have at it. Apparently, they don't want veggies and fruit after a long day at school.
But we didn't budge...well, until I had this brilliant idea to make these yummy no bake caramel mud pie cups for an after dinner treat. I found the original idea for this pie in a Holiday Jello booklet that I was looking through.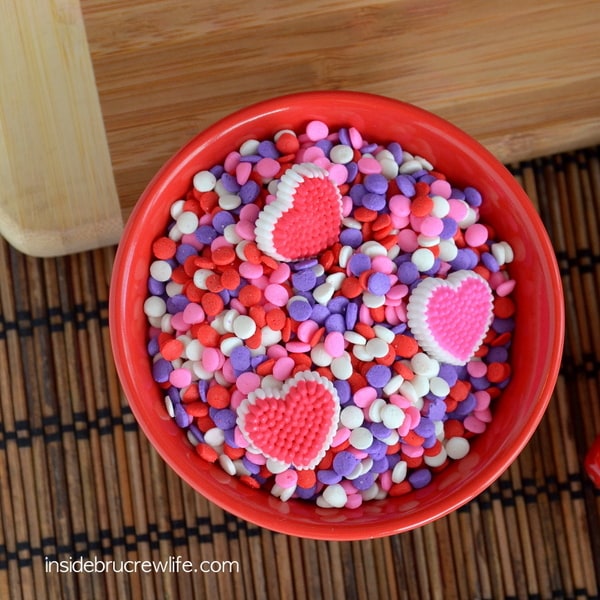 FYI...looking through cooking magazines and books when you are trying to stay away from baking is not the best possible thing you could do.
I now have about 30 new ideas of things to make...like I needed more things on my list.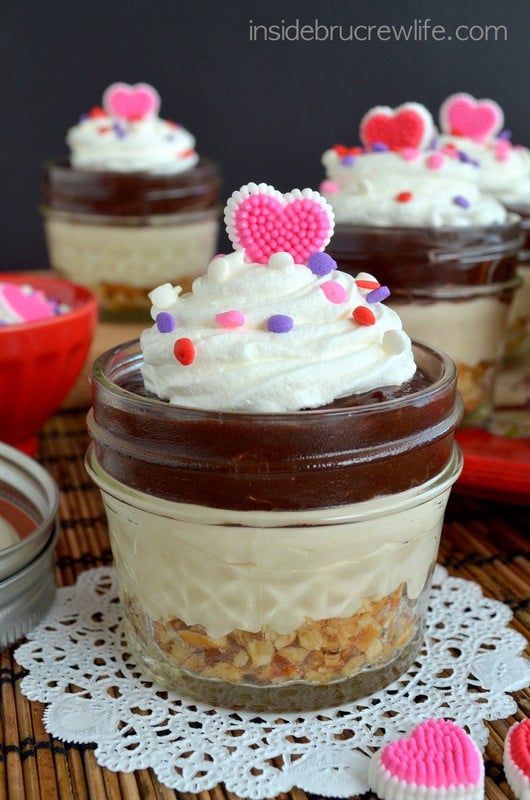 We had everything I needed for these no bake cups. Well, I didn't have nuts and that's what the original called for. Honestly I am not a huge nut fan for a crust or in anything for that matter. Don't quote me on that though, because every once in a while I will add nuts to some things. Just doesn't happen often.
Anyway, I started looking in our cupboards and I found a bag of holiday pretzels. Yes, people we still had jingle bell pretzels in our cupboard. The bag was unopened, so I thought this was the perfect way to get rid of them.
And since I am slightly addicted to salted caramel, I decided to add caramel topping to the no bake cheesecake layer. Best.idea.ever. Well, not for the diet eating plan, but that was just silly any way!
PIN IT NOW TO SAVE IT FOR LATER!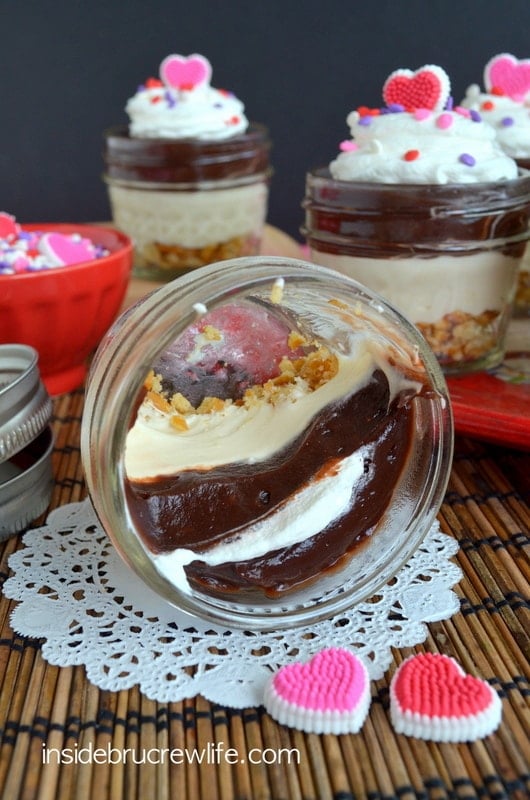 If you are not wanting to make a bunch of little pudding cups, feel free to double the recipe for these no bake caramel mud pie cups and put everything in an 8 inch pie plate. Your sweetie will love you when you make this for a Valentine's Day treat.
Make sure you don't miss any of the crazy baking
by following the BruCrew here:
FACEBOOK | PINTEREST | TWITTER | INSTAGRAM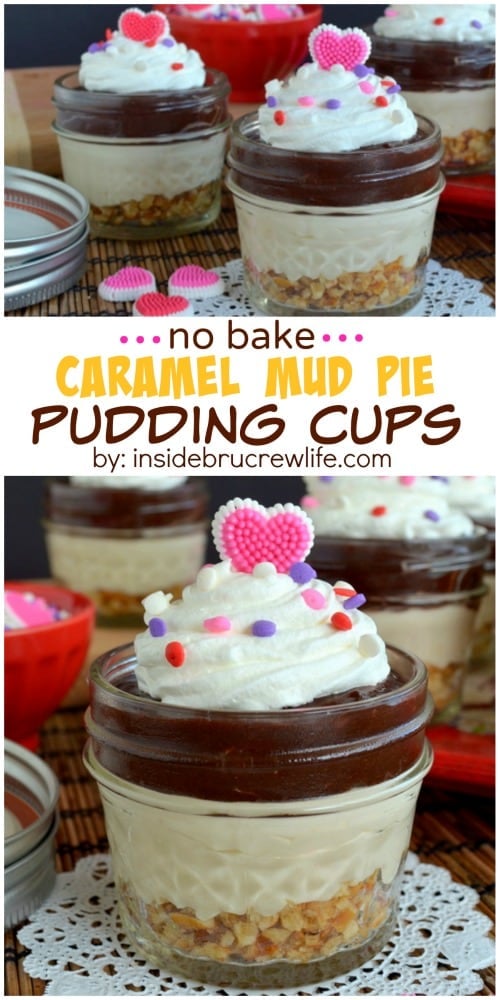 Want more easy no bake dessert ideas?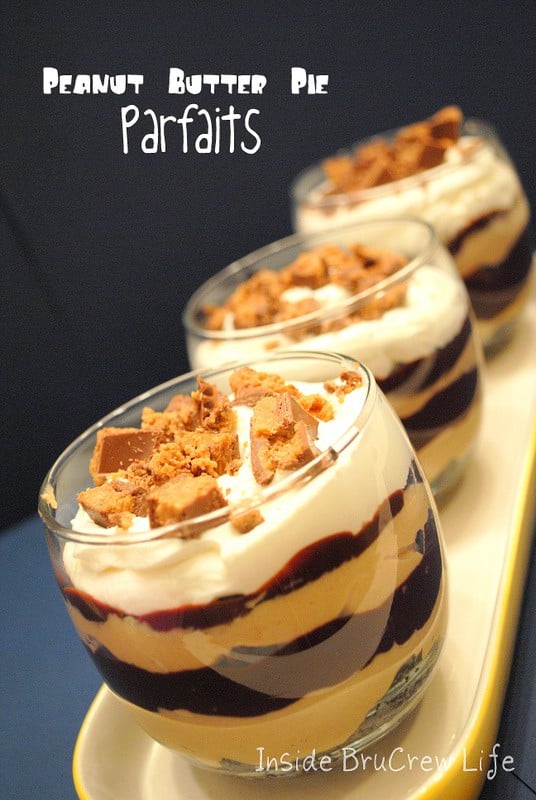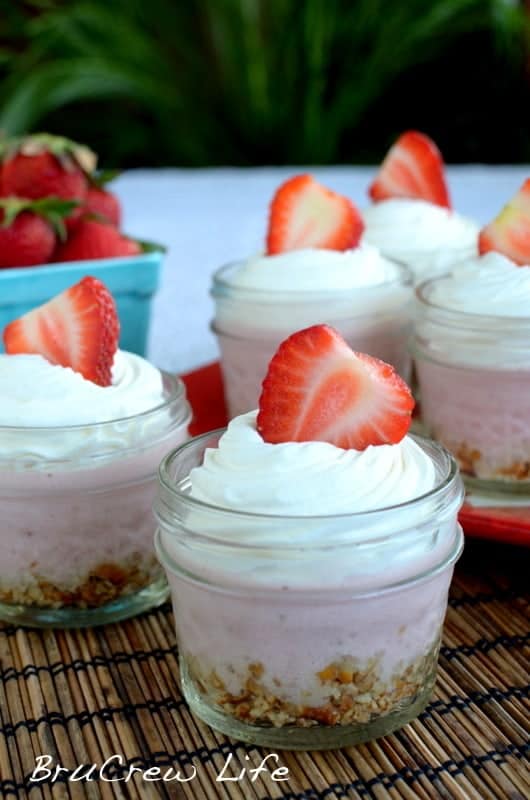 No Bake Strawberry Cheesecakes