These No Bake Strawberry Cheesecake Cups are easy to make in a blender. Perfect no bake dessert for those hot summer days when you do not want to turn on your oven.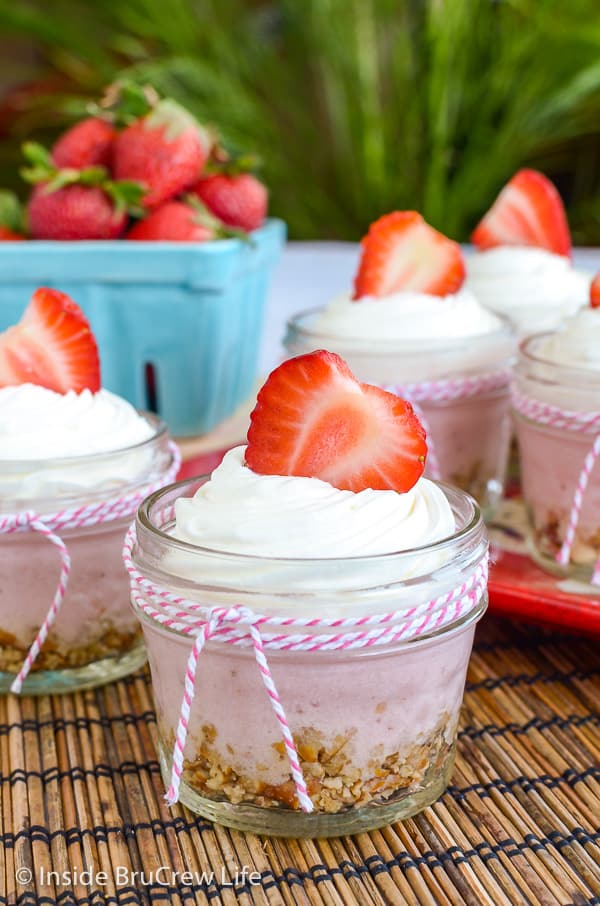 One day I will make "real" food again, but it is desserts that speak the most to me!!! They are just more fun to make and for sure more fun to photograph.
This week we decided to do some remodeling in our kitchen. Since it was completely torn apart, and everything (including food) is in boxes, no baking will be going on this week.
But, my sweet tooth was craving these Strawberry Cheesecake Milkshakes the other night, but there was no ice cream in the freezer. So, I started rummaging and seeing if there was something easy to put together with what I could actually find.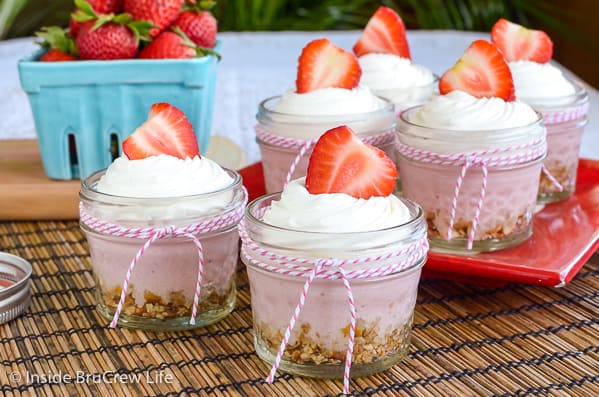 I decided on these simple no bake strawberry cheesecakes. Mainly because we had a box of strawberries to use up, but mostly because I could use a blender to make the cheesecake filling.
Who needs an oven anyway when you can make layered Jello desserts in cute jars!!! Am I right? Easy cheesecake cups get my vote every time.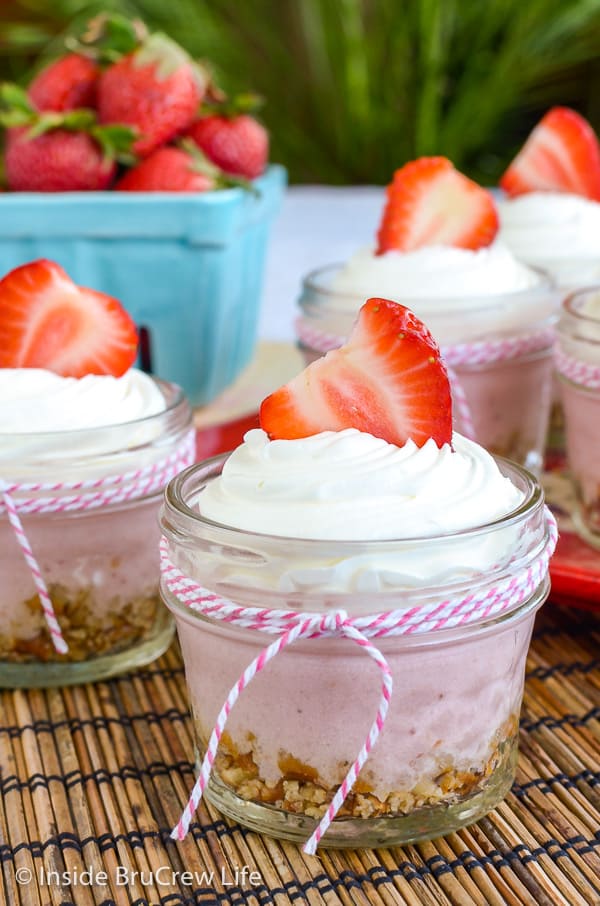 I couldn't find everything I needed, so I just substituted with what I could find packed in our boxes and in the fridge.
These little Strawberry Pretzel Salad Parfaits are one of our favorite summer desserts, so it just seemed right to have a pretzel crust on these mini cheesecake cups too.
How to make No Bake Strawberry Cheesecake Cups:
Stir together crushed pretzels, melted butter, and a little sugar. (full recipe at bottom of post)
Spoon the mixture into 10 small glass jars.
Stir together gelatin and warm water until dissolved and set aside.
Place the strawberries in a blender and pulse until chopped up.
Add yogurt, cottage cheese, sugar, vanilla, and gelatin water and blend again.
Pour evenly into jars and refrigerate for 3-4 hours or until soft set.
The end result:
This delicious and light dessert in a jar got two thumbs up from all our kids!!! I call that a dessert success!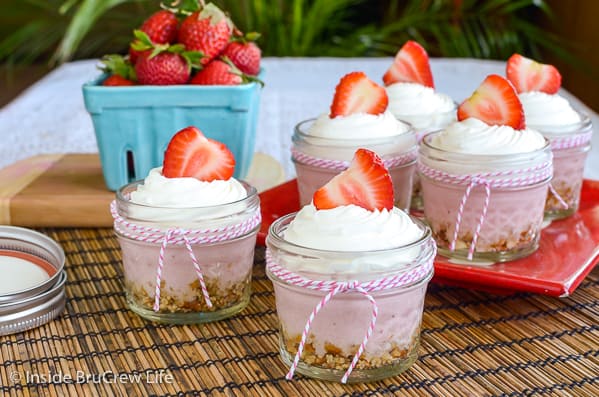 Other strawberry desserts you may like: