Swirls of chocolate and marshmallow make this Nutella Pumpkin Bread a sweet treat. Start the day with a slice and a cup of coffee!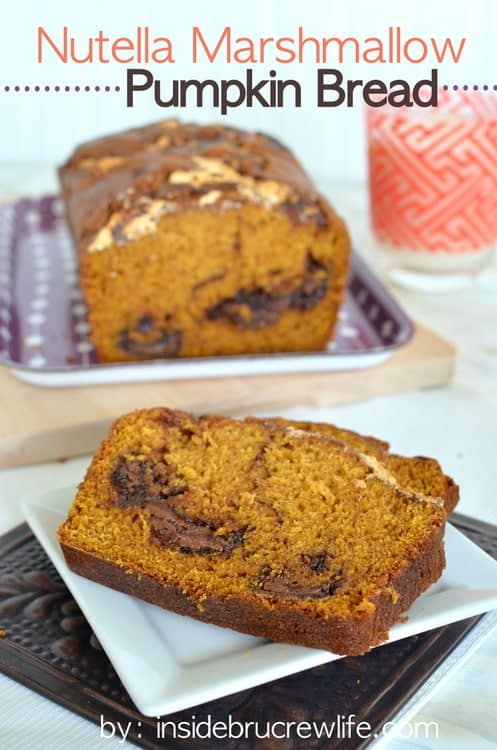 It is great to be back from Haiti. Our team had an amazing time serving there. It was fun and sad all in one.
Fun because we were able to work together and meet some needs, but very sad because there were so many needs that we just could not feasibly meet.
Thank you so much for all of you that prayed for our safety as we traveled and ministered for the past week. I will try to get some other pics and things from the trip up later this week.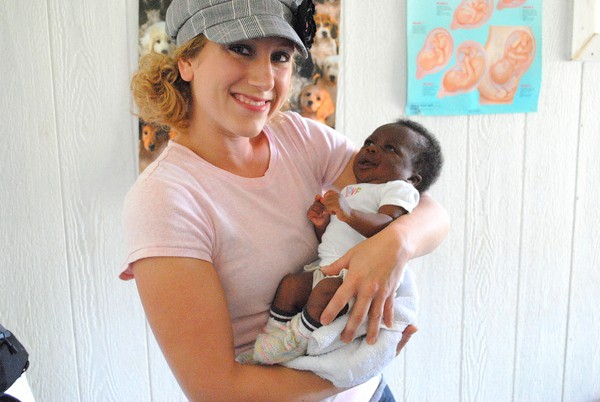 **You can read more about my Haiti trip HERE**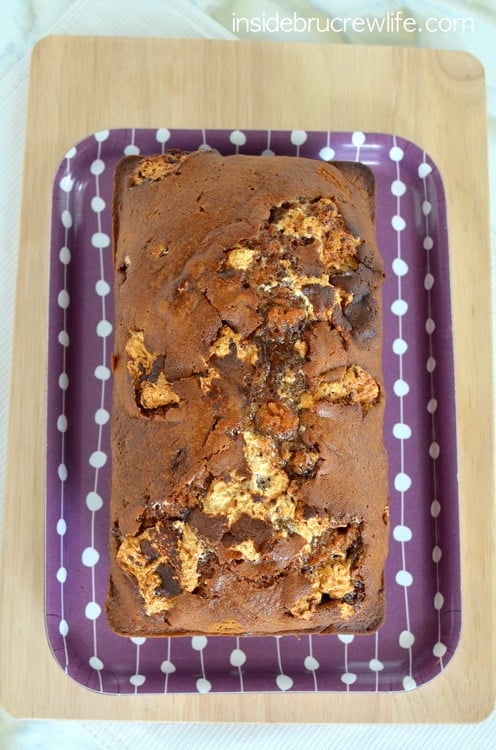 My laptop crashed right before we left, so now I am learning how to use an iMac. Man, is it totally different from a PC!!!
Not a good thing for this computer-challenged girl. I now understand why older people don't buy new gadgets.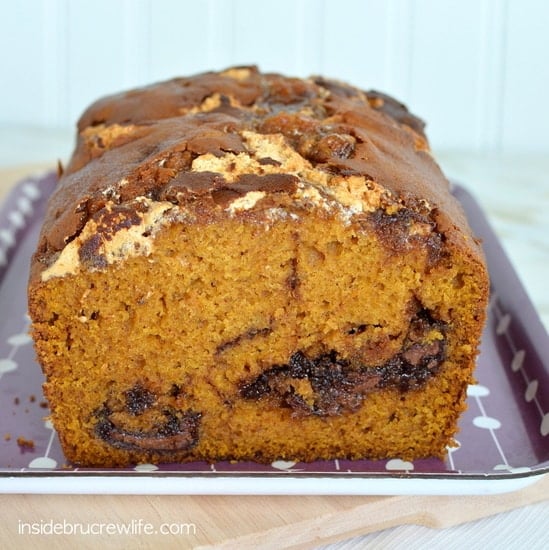 I liked my old computer and was perfectly fine using it forever. But my computer must not have liked all the pictures that I was always dumping into it. LOL!
So, I am working on getting things figured out, but it is a good thing that I have some old pictures and recipes already saved for such a time as this.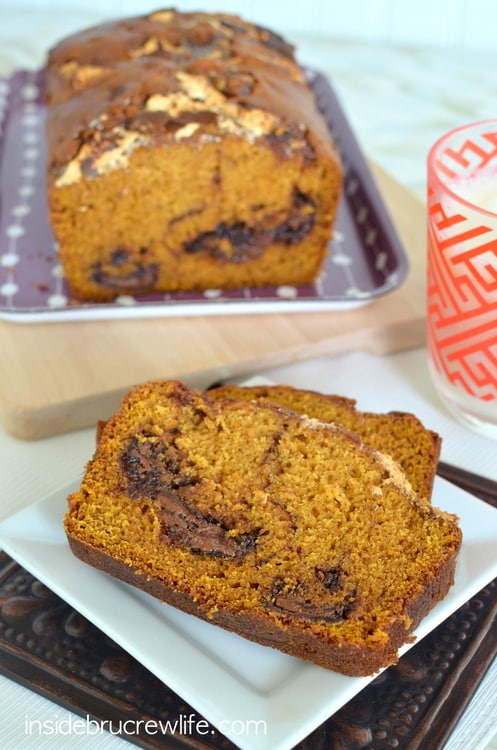 Nutella Pumpkin Bread
And since it is still Fall and cold and rainy, it is the perfect time to make some more pumpkin recipes.
Have you made pumpkin bread yet? Let's have fun and spoon some Nutella and marshmallow fluff into it because why not?
It was so yummy and moist that I couldn't resist having slice after slice of this sweet pumpkin bread.
It's time to log some more time on the treadmill because having a baking blog is taking a toll on my weight management.
But someone has to do the taste testing, and I am not ready to give up that job. Not yet, anyway. So, bring me some elastic pants and another slice ofpumpkin bread.