Fall is almost here! Time to get ready for all things pumpkin. These Oreo Pumpkin Gooey Bars are a delicious and great way to jump into the pumpkin baking season.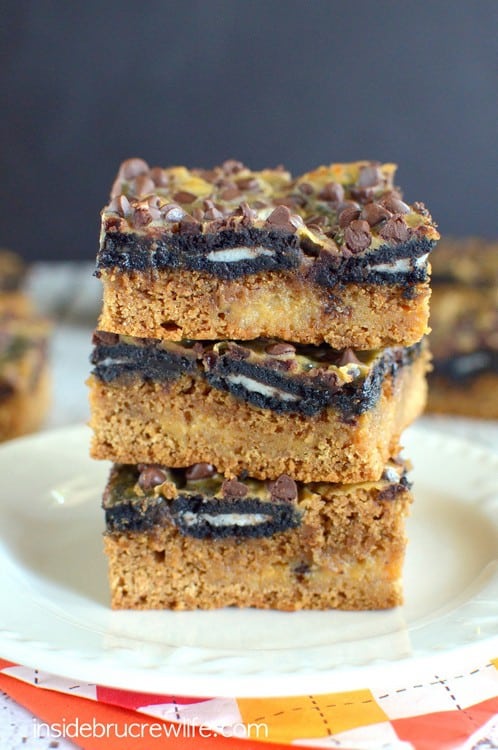 Yesterday morning we got up early to go to the gym, and it was 57 degrees out!
People, it is still August!!! It isn't supposed to be that chilly around here yet!
I have decided that it must be mother nature's way of telling me that it is time to pull out the pumpkin. Woo hoo! I am all over that. Fall is definitely my favorite time of year. Cooler temps, changing leaves, bonfires...and PUMPKIN!!!
Every year I go a little bit crazy with the pumpkin baking. Who else remembers the Pumpkin Oreo Cheesecake from a few years ago? They are one of my all time favorites.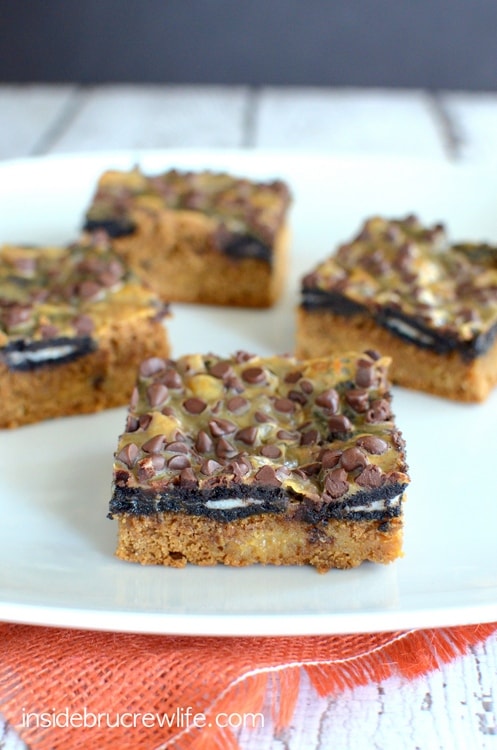 So, if the temperature is going to be chilly around here, get ready for the pumpkin to start showing up. But since it is still August, I'll try to go slow and ease into the pumpkin season. Maybe...
The first pumpkin dessert of the year is a doozy. Spice cake, pumpkin, Oreos, and chocolate chips bake together to make a soft and delicious cake.
Do not make the cake mix like the directions. All you need is the cake mix, pumpkin, and an egg to form a soft but sticky dough that gets pressed into a pan. Spray your hands with non stick spray, and it will be so much easier to press the dough down. Then top with mini Oreos, a pumpkin sweetened condensed milk, and mini chocolate chips. That's it. An easy, peasy pumpkin treat to start out the fall baking on.
It's raining and 60 degrees right now...you know what that means right? I'm headed to my kitchen for some more pumpkin baking fun. I hope your ready for this...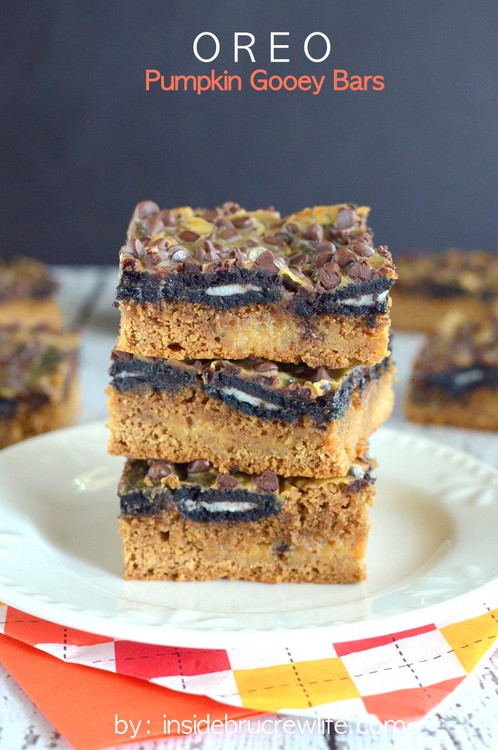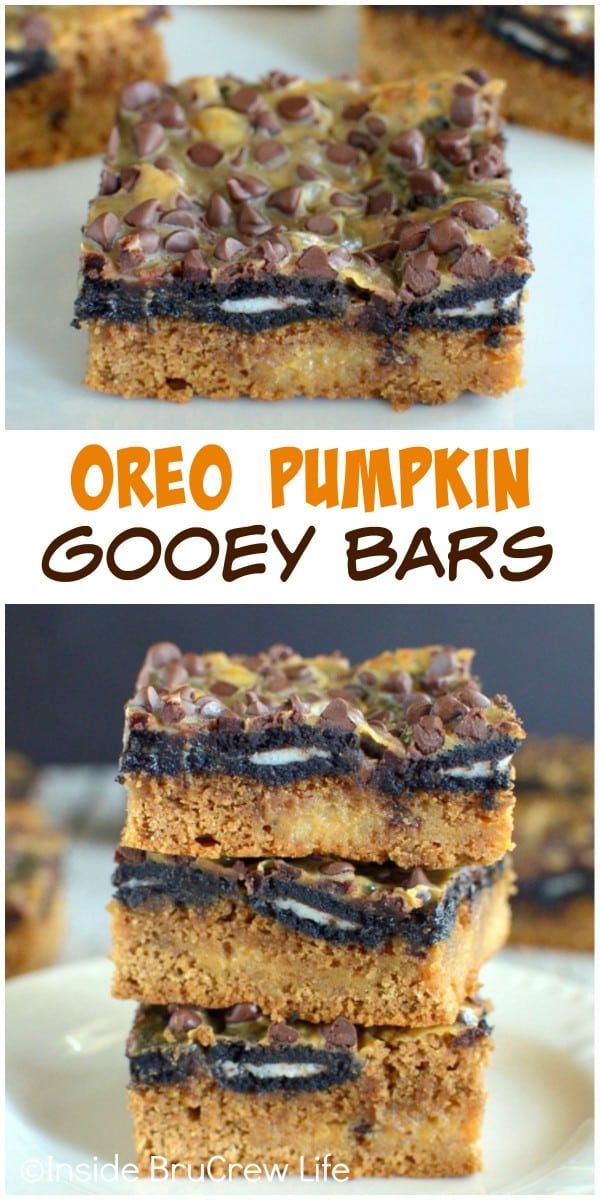 A few more pumpkin treats to get you started this year: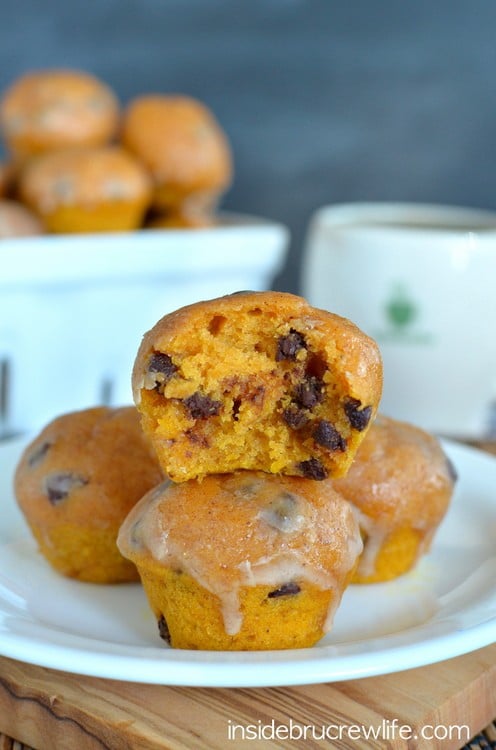 Glazed Chocolate Chip Pumpkin Muffins

Pumpkin Nutella Cheesecake Danish