Sometimes you just need an easy dessert to satisfy that sweet tooth. I have one word of warning though. Make sure you have other people around when you make this Peanut Butter Caramel Skookie, or you will be tempted to down the entire skillet yourself.
The best part of this amazing cookie is that is just two ingredients!!! Well, as long as you do not count the toppings.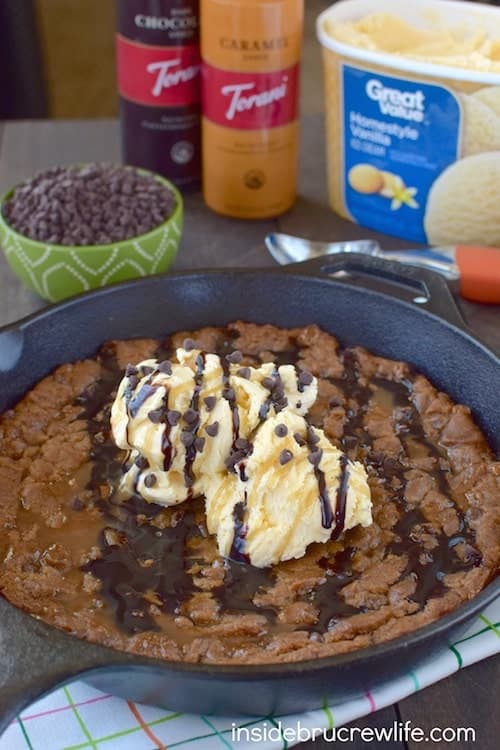 Do you have kids that have to do AR reading for school? We have two kids that are trying to meet their goals before school ends in 3 weeks. Holy cow! Three weeks until school is over, and summer is here. I am definitely ready for those lazy hot summer days by the pool.
But I'm thinking I better start preparing myself for the kiddos home all day long. We need to start on a summer bucket list to keep them busy because I can already hear them asking to watch tv all day, every day.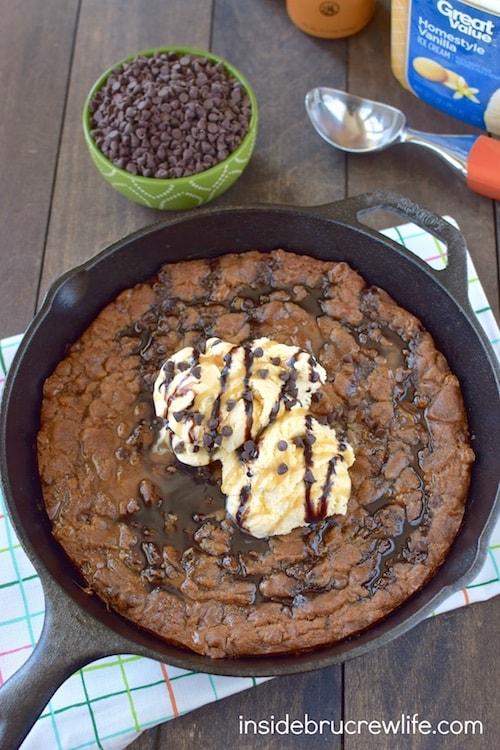 Back to the AR reading dilemma in our house. Our youngest son read a Harry Potter book that has taken him all semester to finish. Now his teacher told him to choose some shorter books since there isn't much time left to read and take quizzes.
This resulted in a huge argument with us over what book he should be reading. We offered him a few suggestions such as The Boxcar Children. His response was a snarl and saying he didn't like those books. He stomped downstairs and came up with one of the Narnia books. We tried to reason with him that those books were longer and had smaller words per page. Do you think he would listen? Not a chance. That little stinker held strong that his book choice was better.
After he talked to his teacher the next day about his book, guess what books he is now reading? Yup, he has finished one Boxcar book and has started on his second. Guess the parents are smarter than what he thinks.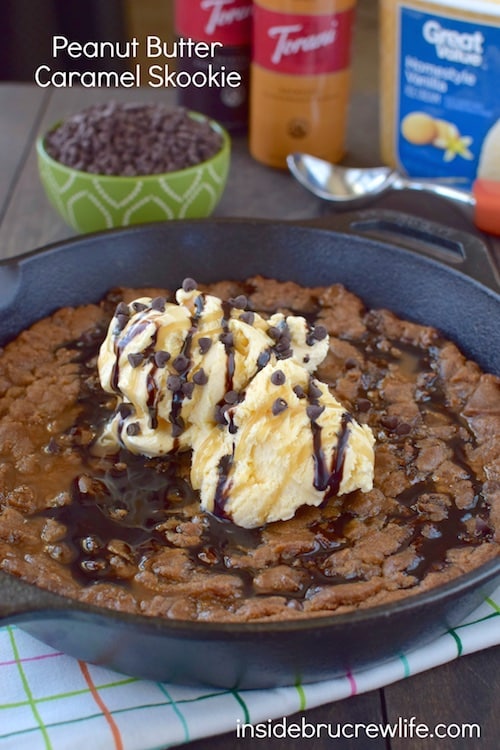 Although after trying to convince our little stinker to just read the books we chose, I am ready to down my frustrations in another skookie!!!
Let's talk about skookies. You know what those are, right? It's a cookie baked in a skillet. See...skookie.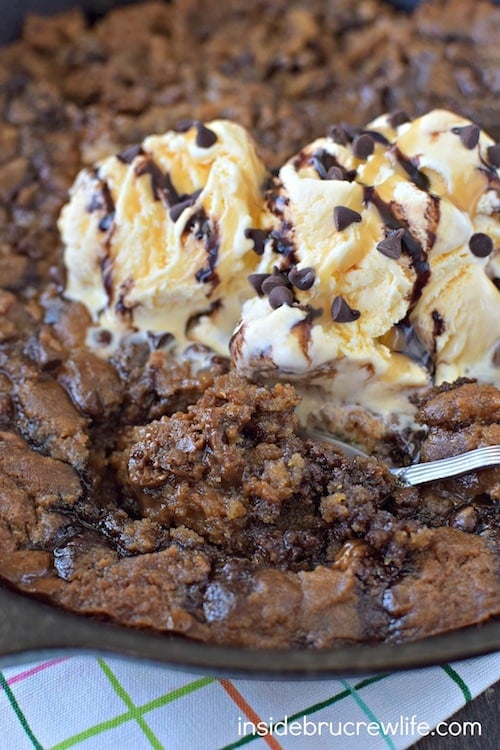 The best thing about this skookie is that it is just 2 ingredients. That's right! You are only 2 ingredients and 20 minutes away from shoveling this awesomesauce dessert into your mouth! After making these Caramel Peanut Butter Oatmeal Bars a few months, I was needing some more caramel and peanut butter goodness in my life!
You are going to spread an entire can of Dulce de Leche in the bottom of a greased 10-inch cast iron skillet, then crumble a package of peanut butter cookie dough over the top. I'm sure you could use a homemade cookie recipe, but then I couldn't call this a 2 ingredient dessert, could I? Sometimes using a prepackaged mix is just easier. Plus, it makes it faster to be downing the goodness!!!
As soon as it comes out of the oven, top it off with some vanilla ice cream, toppings, and mini chocolate chips, then dig in! The caramel and peanut butter goodness will make you forget any arguments you may have just had with your kids!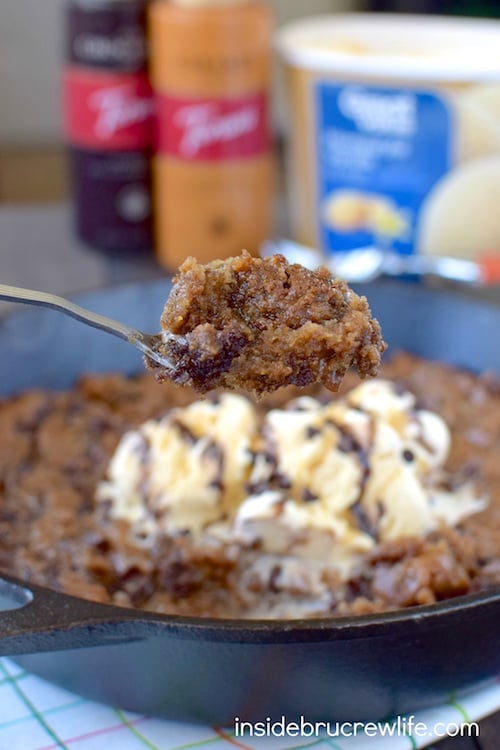 Other peanut butter recipes
Love a recipe you tried from Inside BruCrew Life?
Please leave a 5 star ⭐️ rating and/or a review in the comments section further below.