These sweet Peppermint Mocha Pudding Cookies stay soft for days making them the perfect treat to make for Christmas cookie trays or exchanges.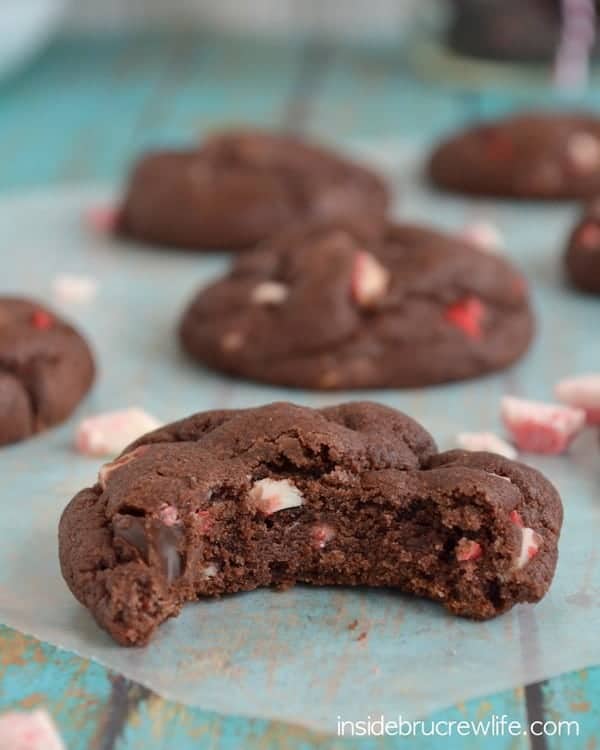 As soon as Walmart started carrying the Andes peppermint crunch pieces, I have been baking with them. I'm kind of addicted to those pink chips!!! I am also severely addicted to pudding cookies. But you know that already. This past spring I made Peanut Butter Pudding cookies, and they became my all time favorite cookie. Until now...
I have had a jar of Nutella in my cupboard just waiting to be used. I just subbed the spread for the peanut butter and added those yummy peppermint pieces for a fun Christmas cookie. As soon as I ate one fresh from the oven, I was in cookie heaven. These are my absolute favorite cookies now!
I need to stock up on more of those Andes chips, so I can make these year round. I knew these cookies would be the perfect ones to share in the Great Food Blogger Cookie Swap. These delicious fudgey cookies stay soft for days, so they were a great choice to send out in the mail.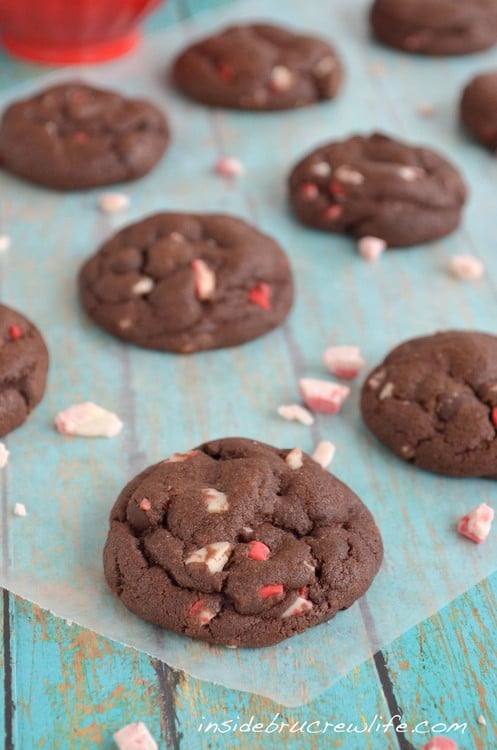 Three dozen of these cookies went in the mail, and then I ate the rest while I waited to see what yummy ones I would get back.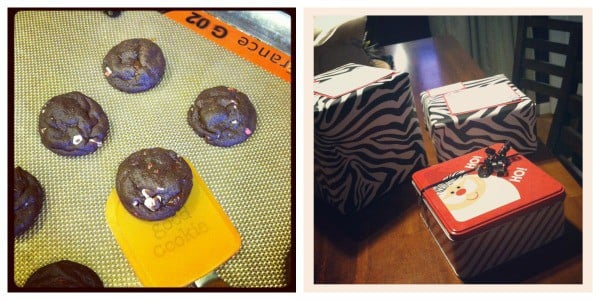 I pretty much stalked my mailman until all my boxes came. It was so fun to see who had my name in the swap. I couldn't wait to eat 3 dozen cookies all by myself. And to find some new blogs to read.

First up were Lemon Coconut Snowballs from Sarah at The Life Album. Then a package of Sour Cream Horns from Cassie at No Day But Today arrived. I could get used to cookies coming in the mail daily!
My last box of cookies were Brown Sugar Brown Butter Chocolate Chip Peanut Brittle cookies from Vijay at Nosh On. It. Thank you so much! I enjoyed every last bite of these fabulous cookies...I can't wait to get the recipes!
Now excuse me, I have half a jar of Nutella and one last bag of Andes crunch pieces, so I'm feeling the urge to bake another batch of these peppermint mocha pudding cookies!!!
I better get out my fat pants too, because I know I will be eating way too many!!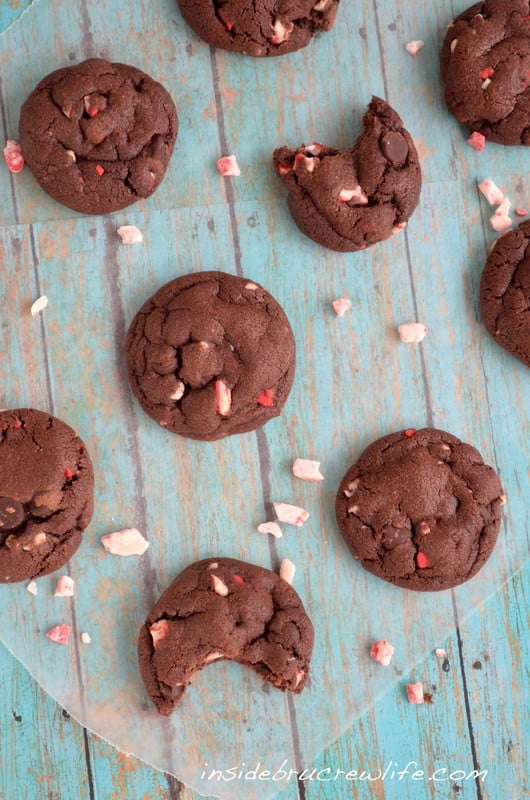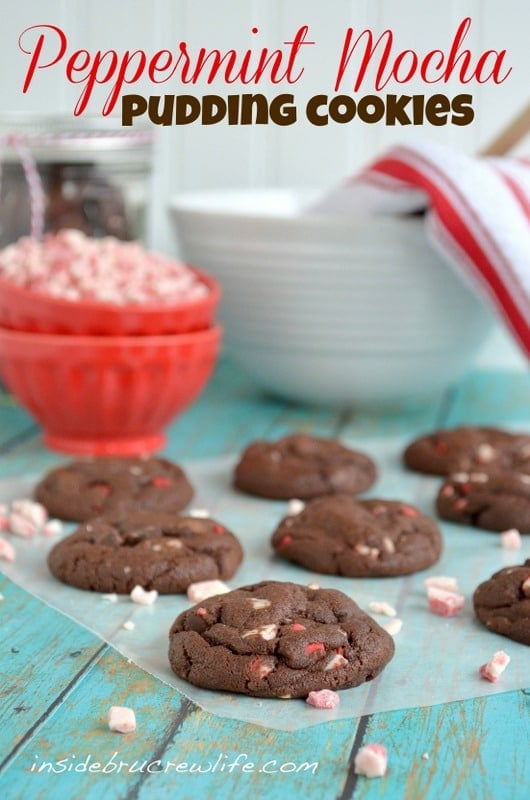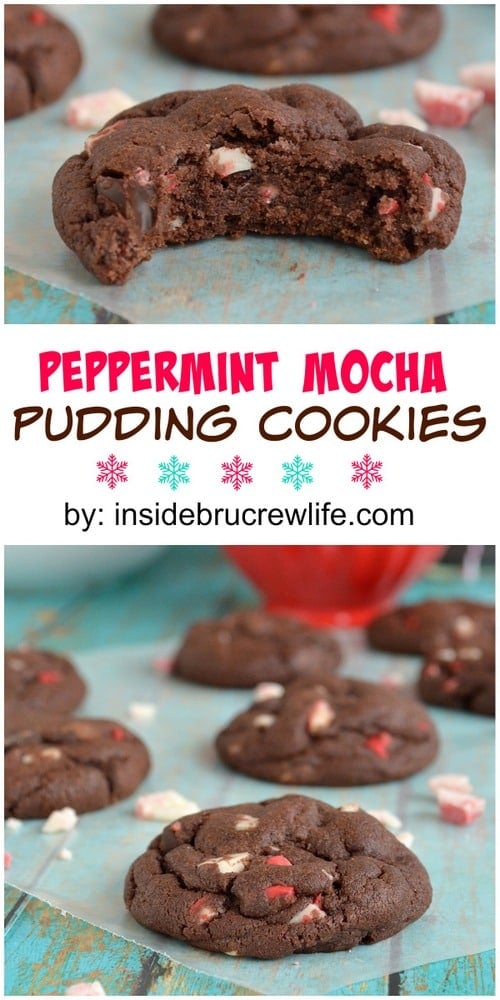 Are you in need of more Mint Madness for your Holiday baking?
------------------------------------------------------