A sweet cinnamon roll crust makes these little Pumpkin Pie Cinnamon Roll Cups the perfect way to enjoy pie for breakfast this fall.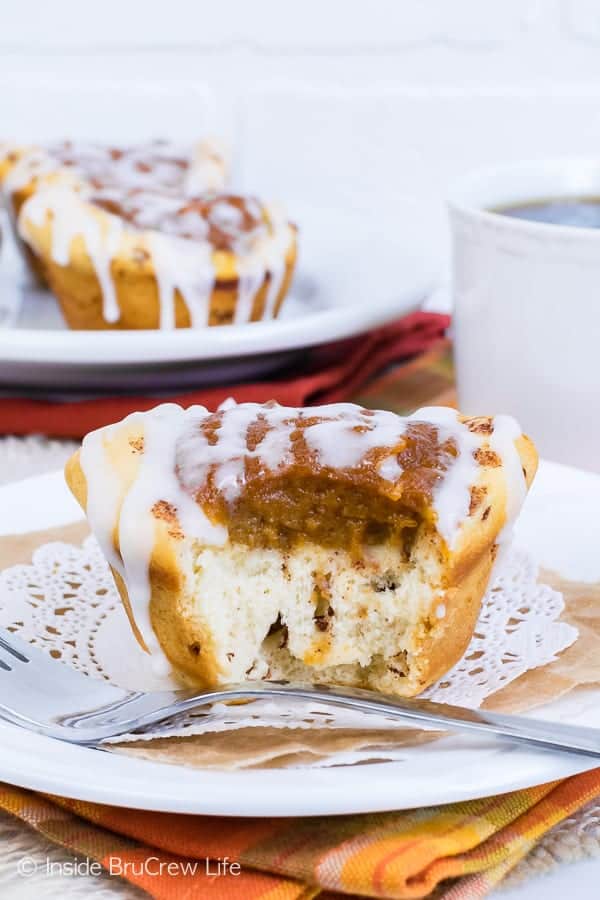 I am officially head over heels in love with all things fall right now. I don't care that the temperature here in Florida is still a toasty 90 degrees outside with no fall weather in sight for a few months.
This past weekend we escaped the storm and headed north to visit family in Indiana. The little bit of chilly weather we got to experience there put me into full blown fall mode. So, now all I want to do is pull out all my fall stuff and decorate the house while a loaf of this pumpkin chocolate chip bread is baking.
It's ok if I do that while the kids are outside picking up all the branches and leaves that are in the yard, right?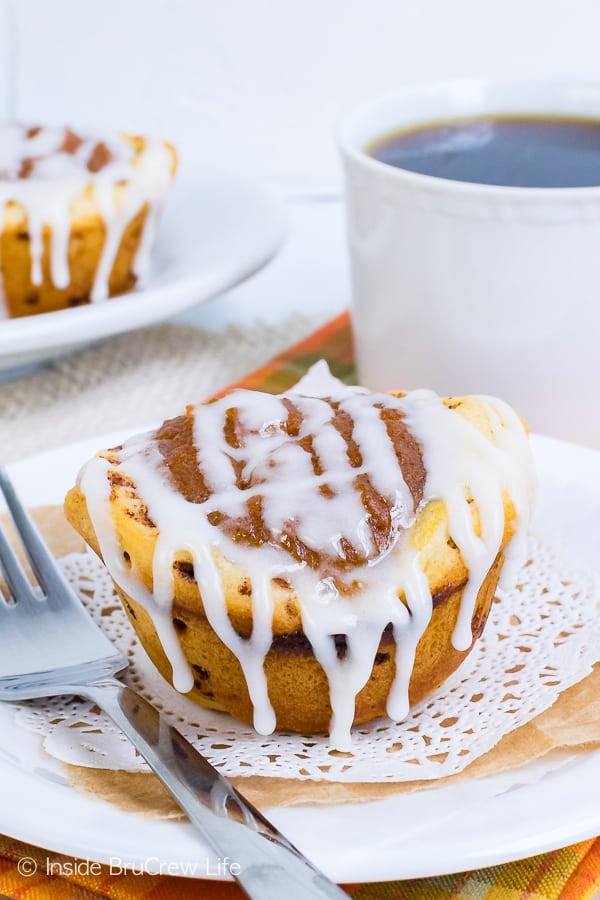 The first thing I decided to bake though were these cute little cinnamon roll cups. I'm all about finding ways to make my favorite fall treats acceptable for breakfast. I'm looking at you pumpkin pie!
A few years ago I made these little peach cinnamon roll cups using just two ingredients. That's right. A package of cinnamon rolls and a can of pie filling is all you need for a fun breakfast pastry.
This time I wanted to fill the centers with pumpkin pie filling. To make the pumpkin center I did have to use a few more ingredients instead of two, but the prep for everything else was just as easy.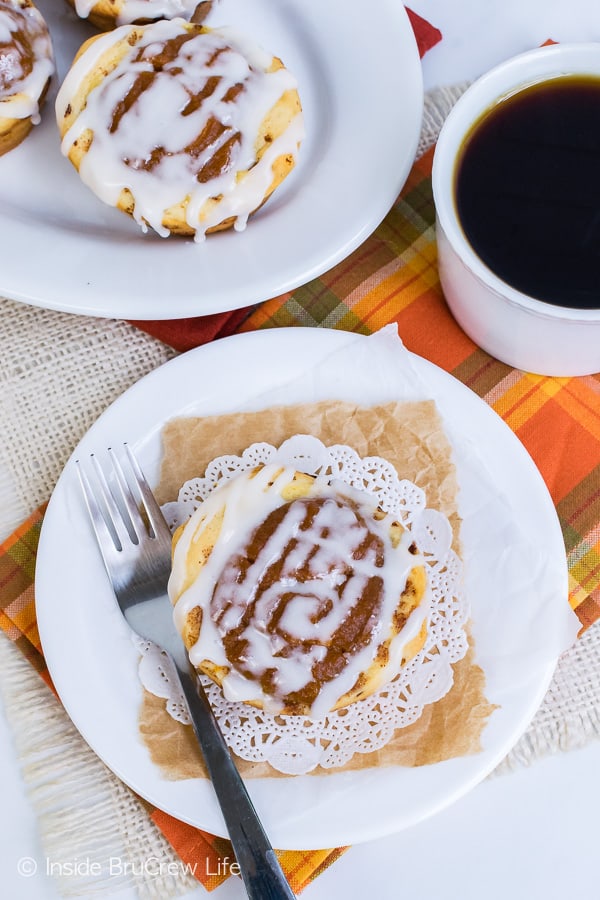 Here are a few tips so you can have a batch of pumpkin pie cinnamon roll cups waiting in your fridge for breakfast.
Spray a muffin tin with nonstick spray because you do not want your fun little breakfast pie to stick.
Whisk together the pie filling before you open the cinnamon rolls.
Open the cinnamon rolls and flatten each one with the palm of your hand. I found that using wax paper was the easiest way to keep it from sticking to everything.
Place the flattened dough into your muffin tin. Press it down into the bottom and up the sides of each one. You may need to press each one down again after you get them all in because they start to rise a little in the open air.
Fill the centers with the pumpkin pie filling and bake.
Let them cool off completely before you drizzle the icing on top.
Keep the little pies refrigerated. They are good served cold. Or you can heat them up for a few seconds in the microwave if you prefer a warm roll. 10 seconds will get the outside of the roll warm, without getting the center too warm.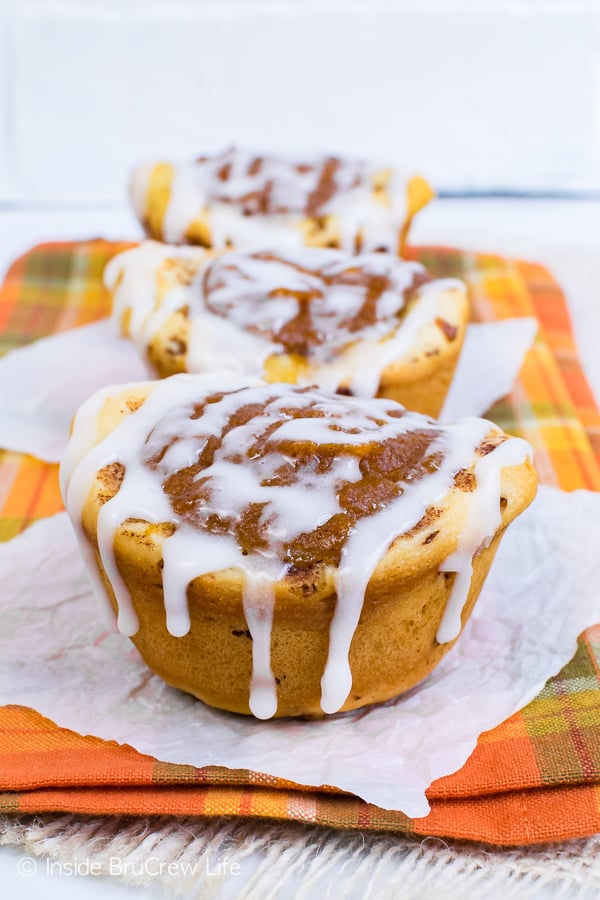 Here are a few more fun recipes to enjoy making because pumpkin goodness for breakfast is a good thing.