Sometimes you need an easy breakfast that everyone will enjoy without taking all morning to prepare it. These little Peach Cinnamon Roll Cups come together in no time at all. You are only two-ingredients away from having them on your table.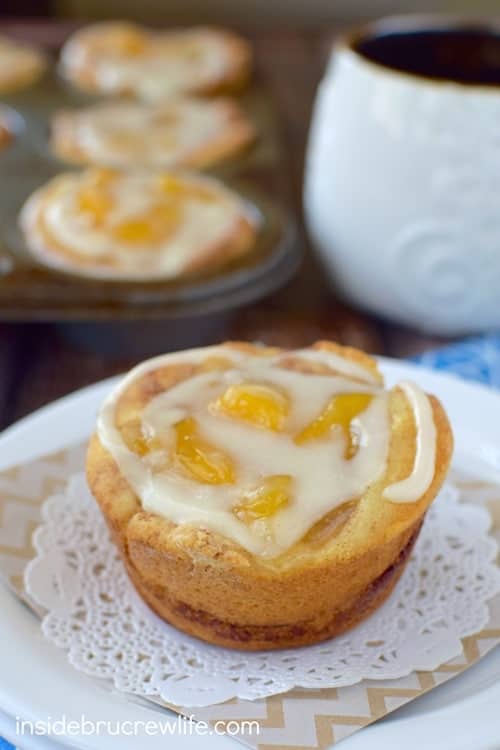 We had to crack down on our kiddos. The sleeping in was getting pretty ridiculous. No one should be in bad until 11 am, unless they are sick or injured. Am I right?
A month of doing nothing is a good amount of time for kids to relax after working hard all school year. At least, that's what we are going with. Now they officially have a wake up time, cleanliness routine, daily chore list, and Bible study to do. If this is done each day, they will be allowed an hour of electronics. We are so tired of hearing them ask all.day.long if they can be on some sort of TV or game unit or phone when nothing else is getting done.
Any guess on how day one went?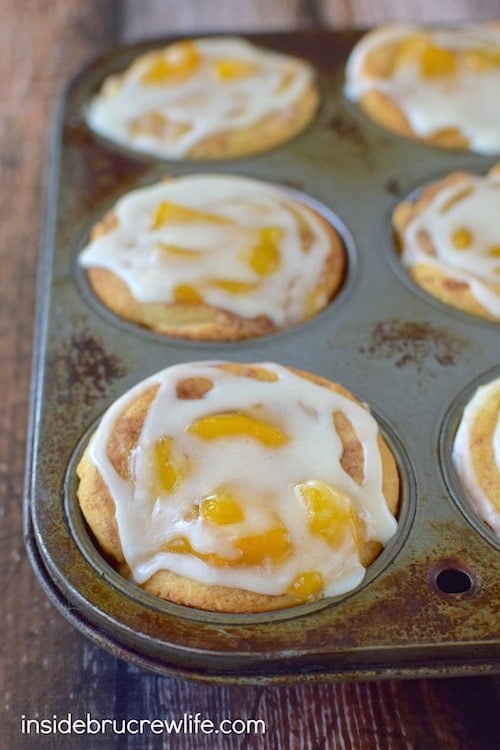 Day one came and went and did anyone get up at the time they were given? Nope, not even one of them made it. They did the rest of the list...sort of.
When they wanted to get on the gaming units and TV, we went over the requirements for the day. That put a damper on the fun because every single one of them missed something from their list.
We shall see how day two goes...maybe a fun breakfast treat will help lure them out of bed on time. Although the threat of all electronics going bye, bye for the summer might work even better.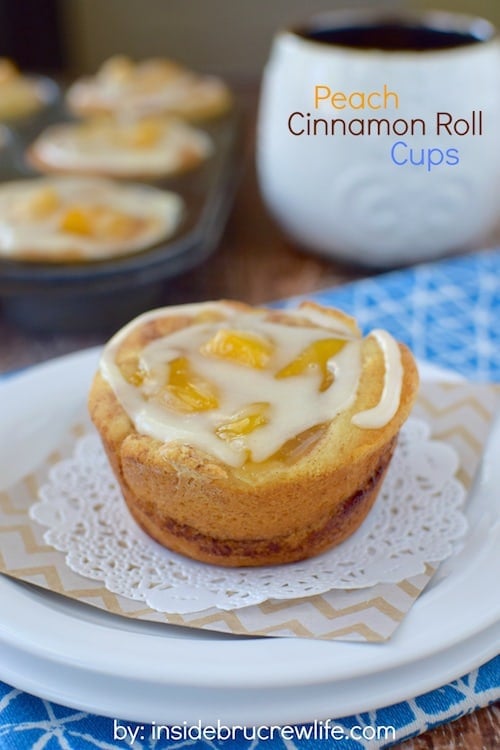 There are some days when I get a fun idea for a delicious homemade cinnamon roll or Nutella twist, and then there are those days when an easy, peasy danish is in order. Seriously! You only need 2 ingredients in order to have this breakfast in your house. Canned cinnamon rolls and pie filling!!!
1. Remove the 5 cinnamon rolls from the packaging and cut them in half, lengthwise. (You want to end up with 10 rolls.) Make sure you get the Cinnabon Grands for these cups.
2. Press each roll into the bottom and sides of a greased muffin tin.
3. Fill each one with spoonful of pie filling. (if the peaches are large, use a knife to dice them up)
4. Bake, drizzle, eat!!!
I used a peach pie filling that I had leftover in my cupboard. The best part of this recipe is that you can use your favorite filling here! It is a good day when I can use up ingredients I already have on hand. I make far too many grocery store runs for crazy ideas!
I have a few more different pie fillings waiting in the cupboards...I see more cinnamon roll cups in our very near breakfast future. Unfortunately I will need to go to the store for more cinnamon rolls...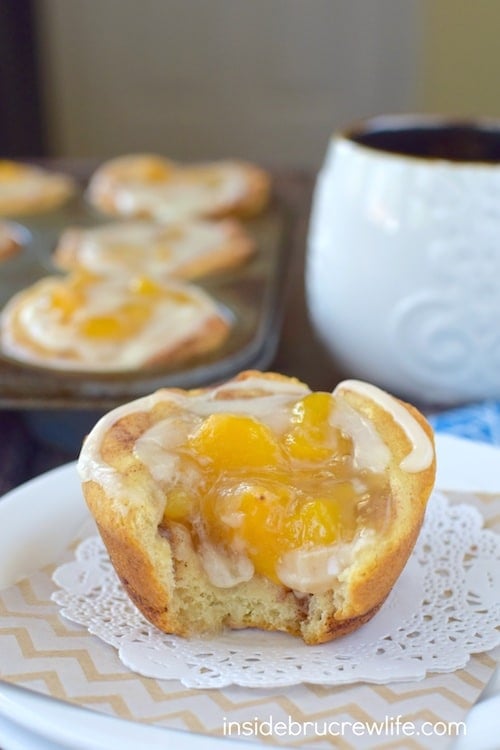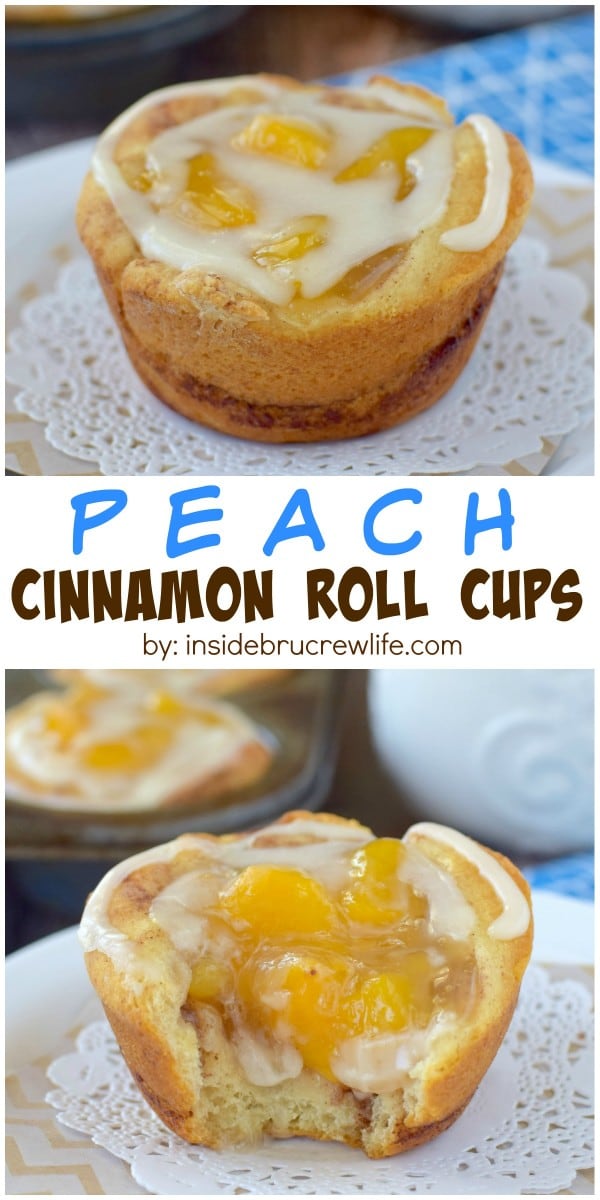 Here are a few more easy breakfast ideas using a few ingredients: